TORONTO, February 13, 2018 – New leaders came through in the Driver and Trainer categories to highlight the past week of Standardbred Racing at Woodbine Racetrack.
We are now five "racing" weeks into 2018 and the opening few weeks saw the usual suspects racking up the most victories. Some absences and timely performances allowed for a shakeup this week.
As for the equine athletes, the Winter conditions didn't get in the way of some top notch efforts worth nothing.
Off the track, a top driver got the star treatment at the Milton Sports Celebrity Dinner and the countdown clock is officially activated as we are now less than two months from the return of live racing to Woodbine, Mohawk Park.
It's time to catch up and refresh on everything from the past week of racing in "The Weekly Roundup".
(Featured Image: Nickle Bag and Jody Jamieson winning Saturday evening – Photo by John Watkins)
LEADING DRIVER OF THE WEEK – Jody Jamieson (7 wins)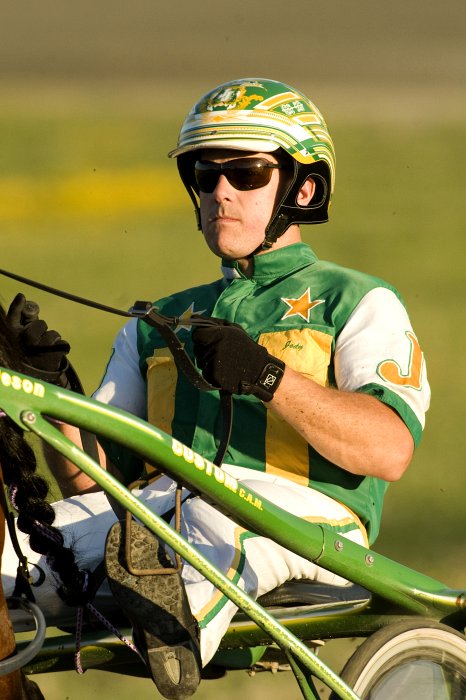 Jody Jamieson has been the shining star the past two Saturday nights and his most recent strong weekend performance helped him earn "Driver of the Week" honours for the first-time in 2018.
The multiple O'Brien Award winner and World Driving Champion started his week with a pair of victories on Thursday's card before being shutout on Friday. The scoreless Friday had no impact on Saturday, as Jamieson followed up his "Grand-Slam" from the week prior to post another "Hat-Trick".
Jamieson's Saturday night victories came with Carmen Auciello trainee Exhilrated, Gregg McNair trainee The Rev and the gritty veteran Nickle Bag for Bill Robinson.
The Moffat, Ontario resident wrapped up his week with a pair of victories Monday, which included an impressive victory with Dunbar Hall for his wife, Stephanie.
Jamieson currently sits fourth in the 2018 Woodbine Driver Standings with 19 wins. He entered 2018 with a streak of 14 consecutive $4 million seasons.
CLOSE BEHIND: Trevor Henry (6 wins), Jonathan Drury (5 wins), Louis Philippe Roy (5 wins)
NOTE: 12 different drivers won races over the last week (40 races)
DRIVER OF THE WEEK STANDINGS: (After 5 weeks)
McNair – 1.5
Roy – 1.5
Henry – 1
Jamieson – 1
LEADING TRAINER OF THE WEEK – Carmen Auciello (6 wins)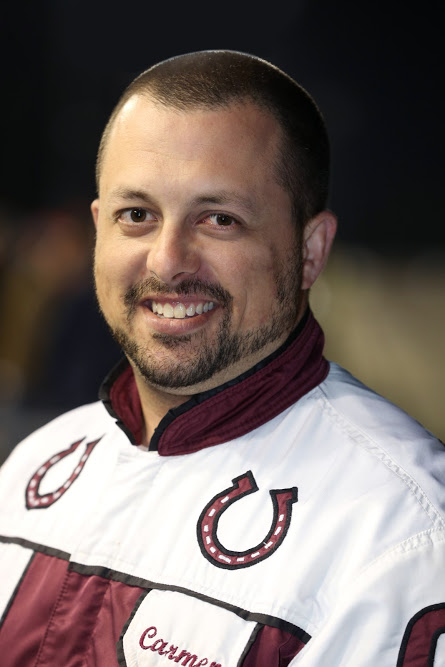 For the first-time in 2018, Richard Moreau does not take home the "Trainer of the Week" honours.
Carmen Auciello delivered some magic over the weekend, as he posted back-to-back "Hat-Tricks" on Friday and Saturday to post a six-win week. The Stouffville, Ontario trainer sent out 24 starters last week.
Auciello's three winners Friday evening were Air Glider, Barockey and D Gs Pesquero, while Saturday night's trio of winners were Holiday Party, Exhilarated and Bugger Bruiser. Jonathan Drury drove five of Auciello's winners, while Jamieson drove the other.
No stranger to leading trainer titles, Auciello finished second in last year's Woodbine Circuit Trainer Standings with 91 wins. He currently sits in that same position this season with 13 wins.
Auciello's barn is seeking their sixth-consecutive $2 million season in 2018.
CLOSE BEHIND: Moreau (3 wins), Baillargeon (2 wins), Boyd (2 wins), Puddy (2 wins), Robinson (2 wins)
NOTE: 28 different trainers won races over the last week (40 races)
TRAINER OF THE WEEK STANDINGS: (After 5 weeks)
Moreau – 4
Auciello – 1
BEST FINISH OF THE WEEK – Friday, February 9 (Race 9: #1 Ms Mac N Cheese)
A compact-group of six put on a great show in Friday evening's $30,000 Mares Preferred.
Despite being off nearly a month, Richard Moreau trainee Ms Mac N Cheese was able to get up the pylons for her second consecutive victory and 24th overall. The entire field of six was separated by just a length and a half at the wire.
MACDONALD ATTENDS MILTON SPORTS CELEBRITY DINNER – Tuesday, February 6
James MacDonald, the 2017 World Driving Champion, was a celebrity athlete guest at last week's Milton Sports Celebrity Dinner and Auction at Rattlesnake Point Golf Club. The annual dinner raises money for the Milton Chamber of Commerce Scholarship Fund.
MacDonald and the celebrity guests had a chance to meet and greet guests during an autograph session, take part in a Hotstove Q&A session with host Ken Reid and help increase bidding during the live auction.
The lineup of celebrity athletes included Yvan Cournoyer, Geraldine Heaney, Dennis Maruk, Ron Ellis, Elizabeth Manley, Billy Smith and Korey Jarvis.
Check out some social media highlights from the event.
Sports Celebrities Billy Smith, @Jamesomac26 @Lizmanley88 and @dennismaruk21 trade stories with Emcee @SNKenReid during the Hotstove. https://t.co/6GLsI97y6g #MiltonON pic.twitter.com/Q5rsvIhzcF

— Milton Chamber (@MiltonChamber) February 7, 2018
A World Driving Champ and an NHL 50-goal scorer. James MacDonald and new buddy Dennis Maruk at the Milton Sports Celebrity Dinner. pic.twitter.com/bVcyct4sbT

— Mark McKelvie (@MohawkMarkM) February 6, 2018
Celeb Sports night ?? in Milton with our own @Jamesomac26 World Driving Champion and Mayor Gord Krantz& @MohawkMarkM pic.twitter.com/GeBwEX78lO

— Jessica Buckley (@jbuckleyON) February 7, 2018
Harness racing driver turned model, James MacDonald the live model for the live auction.

James wearing a Paul Henderson signed '72 jersey (w/ Yvan Cournoyer), a Billy Smith signed jersey and a Cournoyer signed jersey. pic.twitter.com/T24u1g41uA

— Mark McKelvie (@MohawkMarkM) February 7, 2018
TREASURED TEE REBOUNDS – Friday, February 9
The cold Winter months aren't usually when you get too excited about three-year-olds on the track, but a promising trotting colt has attracted some attention.
Yankee Glide colt Treasured Tee was victorious last Friday in 1:57.4 for driver/co-owner Trevor Henry and trainer/co-owner John Cecchin. The sophomore trotter's score was a rebound victory after making a break on January 29.
Treasured Tee, a $15,000 Lexington Selected Yearling Sale purchase, is now two for three with both victories coming from stretch rallies. The three-year-old won his career debut on January 11 by rallying from nine-lengths back turning for home to win in 2:01. Last Friday, Treasured Tee delivered a :28.3 final-quarter to come from almost five-lengths back at three-quarters to win under wraps.
The season is still young (and cold), but Treasured Tee is showing plenty of potential and is worth tracking.
ETRUSCAN HANOVER IN 1:52.4 – Monday, February 12
Eight-year-old gelding trotter Etruscan Hanover is an interesting story. The Ben Baillargeon has so much talent, but is his own worst enemy.
Etruscan Hanover has delivered many top-notch efforts over the last few years at Mohawk and Woodbine, but some nights he just doesn't want to compete and it gets ugly. The veteran trotter has on several occasions refused to trot before the start and been refunded.
A refund was the case on January 15 when Etruscan Hanover was off-stride and many lengths behind the gate. Due to the refund, the Baillargeon trainee was forced to qualify on January 25 and he did so successfully.
It was back to the real thing on Monday evening (Non-Winners of $12,000 last five) and Etruscan Hanover was on his best behaviour for driver Mario Baillargeon. The eight-year-old got away fourth, moved to the lead in the second-quarter and posted big fractions en route to a 1:52.4 victory, Canada's fastest trotting mile this season.
Monday's victory was the 25th lifetime for Etruscan Hanover and it pushed his career earnings up to $388,185.
JACKPOT HI-5 HIT FOR $70,141.11 (USD) – Monday, February 12
A $4,300.80 wager on Monday's Jackpot Hi-5 landed a horseplayer wagering in the "Arlington Hub" a $70,141.11 pay day. The high-priced ticket was the only ticket to correctly select the top-five finishers in order to takedown the entire Jackpot.
Click here for more details on the Jackpot Hi-5 score.
UP NEXT: February 15-19
Live racing resumes Thursday evening at Woodbine and continues Friday, Saturday and Monday. Post time is 7:10 p.m. To download FREE Programs, click here.