TORONTO, March 13, 2018 – A snowy Monday evening capped off the latest week of Woodbine Standardbred action.
The clocks may have gone ahead and many might have their sights on Spring, but Mother Nature reminded everyone that the Woodbine "Winter" meet is not done yet.
A regular four-card week took place and saw several interesting results and many good battles.
Last year's leading driver had a strong week, the Circuit's top trainer continued his roll by reaching a milestone, the Preferred Pace saw a repeat and another $100+ winner came through.
Time to catch up on everything Woodbine Standardbreds with "The Weekly Roundup".
LEADING DRIVER OF THE WEEK – Doug McNair (9 wins)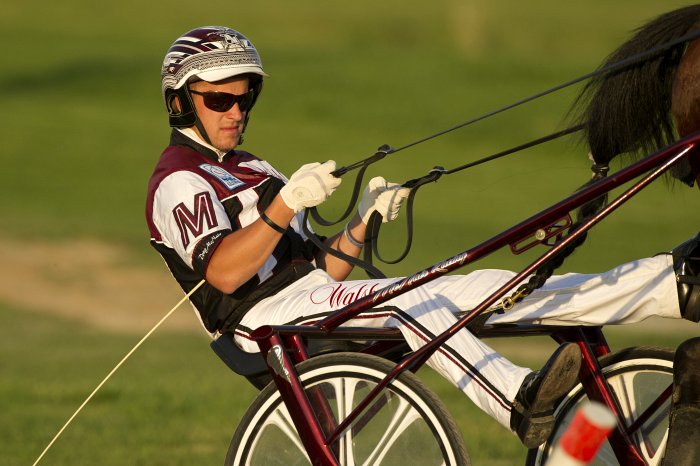 Doug McNair has his eyes set on a big 2018 after a strong 2017 that saw him capture the O'Brien Award as Canada's Top Driver. The Guelph, Ontario resident has been racking up the wins to start the new season with 61 wins at Woodbine and 65 overall.
McNair posted a pair of Grand Slams over the past week en route to a nine-win week. It's the first Leading Driver of the Week honour for McNair since January 25-29.
McNair had a single win Thursday, four wins Friday and four wins Monday to lead the way. His most notable victory came in Monday's $34,000 Preferred Trot, pulling off an upset with Richard Moreau trainee B Yoyo.
McNair was nine for 32 last week for an impressive winning percentage of 28%.
CLOSE BEHIND: Trevor Henry (8 wins), Louis Philippe Roy (5 wins)
NOTE: 15 different drivers won races over the last week (40 races)
DRIVER OF THE WEEK STANDINGS: (After 9 weeks)
Roy – 4
McNair – 2.5
Jamieson – 1.5
Henry – 1
LEADING TRAINER OF THE WEEK – Richard Moreau (5 wins)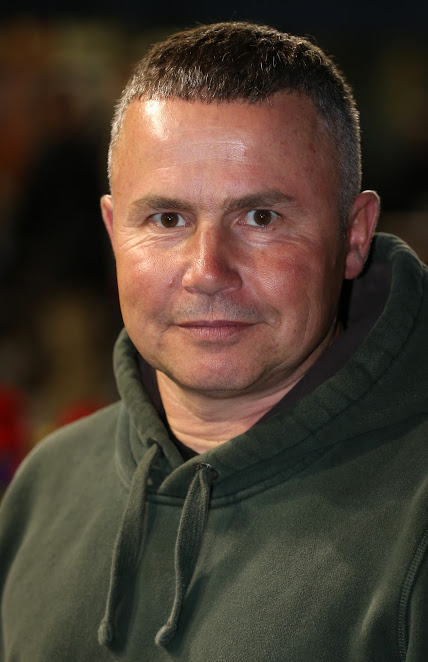 A five-win week may have been slow by Richard Moreau's standards, but it was still good enough for Leading Trainer of the Week.
Coming into this week off an impressive 11-win week, Moreau sent out 24 starters over the last four cards and picked up five-wins for a 20.8% winning percentage.
The Puslinch, Ontario resident has now been the top trainer in eight of nine weeks this season.
CLOSE BEHIND: Baillargeon (2 wins), Budd (2 wins), Byron (2 wins), Gallucci (2 wins), McNair (2 wins), Puddy (2 wins), Shepherd (2 wins)
NOTE: 29 different trainers won races over the last week (40 races)
TRAINER OF THE WEEK STANDINGS: (After 9 weeks)
Moreau – 8
Auciello – 1
UPSET OF THE WEEK – Thursday, March 8 – Race 10: #5 Casimir Power Pac $103.70
It took until the eighth week of the season (March 1, Koultons Rocket $111.30) for a $100+ winner, but it appears that has now become a Thursday trend.
For the second week in a row, a massive upset occurred on Thursday's card, as five-year-old claiming pacer Casimir Power Pac and driver Steve Byron took the evening's final-race at odds of 50-1. The Doug Clark trainee had been winless in 16 starts prior to Thursday's upset.
Casimir Power Pac rallied from ninth at the three-quarter pole to score the massive upset.
FINISH OF THE WEEK – Saturday, March 10 – Race 6: #5 Stellenbosch (Nose)
Saturday's sixth-race saw a wild finish with only a neck separating the top-four finishers in a $11,000 event for pacing fillies and mares.
Driver Trevor Henry sent Stellenbosch to the front early and ended up getting a two-hole ride. That two-hole ride had Stellenbosch close turning for home, but screaming for room. Henry would find room late to split through in the last moments and score the victory.
A flying Justabit Mean came onto the scene in the final strides to finish second by a nose to Stellenbosch.
The connections of Stellenbosch will take the victory in any fashion, as the four-year-old pacing mare had been winless since July.
ENCORE PERFORMANCE BY NIRVANA – Saturday, March 10
Seven-year-old pacer Nirvana Seelster is as tough as they come and the Bill Budd trainee has been grinding away this Winter and finding success.
Nirvana Seelster captured his second consecutive $34,000 Preferred Pace on Saturday. Trevor Henry guided the veteran to a coast-to-coast victory and his third win in eight starts this year. 'Nirvana' has now finished either first or second in his last six straight starts.
The Budd trainee is a gritty competitor that banked nearly $300,000 last season, making 37 starts and visiting the winner's circle 9-times. Saturday's victory was the 35th career win for Nirvana Seelster in his 159th start.
Nirvana Seelster is now just $8,166 shy of $900,000 in career earnings for owner Bruce Davy.
MOREAU REACHES $50 MILLION – Friday, March 9
Trainer Richard Moreau has been at the top of the Woodbine Circuit for many years and last Friday he reached an impressive career milestone.
The five-time O'Brien Award Trainer of the Year surpassed $50 million in career earnings. Moreau's barn has earned over $1 million in every season since 2000, over $2 million in 10 of the last 11 years and over $3 million in five of the last six years.
To read the full details on Moreau's accomplishment, click here.
STAKES PAYMENTS DUE THURSDAY – Tuesday, March 13
Owners and Trainers are reminded that stakes payments for all Woodbine Major Stakes are due this Thursday (March 15).
For full details regarding the stakes deadline, click here.
WOODBINE MEMORIES – Only 16 cards remain
The 2017-18 Woodbine Fall/Winter meet is entering its final stages and therefore the final card of Standardbred racing at Woodbine is approaching.
Mark McKelvie of the Woodbine Media Department is taking everyone down "Memory Lane" by posting classic Woodbine Standardbred races on his Twitter account. Check out three "throwbacks" and look for more in the coming days and weeks from McKelvie.
Only 19 cards of #harnessracing remain at #BetWoodbine. Time to start looking back!

The 1994 Maple Leaf Trot will always stick out. The legendary Pine Chip makes a miscue at the last moment and is DQ'd.

Earl and Roger Mayotte finished 2nd Placed 1st. Wild finish! pic.twitter.com/m6Rmf7OXgs

— Mark McKelvie (@MohawkMarkM) March 9, 2018
18 cards of #harnessracing remain at #BetWoodbine

1995 – Ball And Chain (Doug Brown) posts the first sub-1:50 mile in Canadian harness racing history. Pacific Rocket set incredible fractions, including a :24.4 opening-quarter! Canadian Pacing Derby elim. pic.twitter.com/HzPtX4Qgmk

— Mark McKelvie (@MohawkMarkM) March 11, 2018
17 cards of #harnessracing remain at #BetWoodbine

1995 – In an action packed Maple Leaf Trot, Glorys Comet (John Holmes) goes 3-wide at the half to get the lead, opens up 6 lengths, but eventually just holds off a flying S Js Photo to win by a neck at 19-1! pic.twitter.com/Iw5csdvyrq

— Mark McKelvie (@MohawkMarkM) March 12, 2018
UP NEXT – March 15-19
Live racing resumes Thursday evening at Woodbine and continues Friday, Saturday and Monday. Post Time is 7:10 p.m.
FREE Programs for every card of live racing can be downloaded here.