TORONTO, January 18, 2018 – Winter Series action resumes this week at Woodbine Racetrack with strong numbers for the start of the Blizzard and Snowshoe.
A group of 19 three and four-year-old pacing ladies will compete in two $17,000 divisions of the Blizzard on Thursday, while 33 three and four-year-old male pacers have been separated into four $17,000 divisions of the Snowshoe for Friday.
The conditions for each series are the same as Non-Winners of Two Races or $30,000 lifetime as of October 31, 2017 were eligible for nomination.
The opening round of the Blizzard appears to be quite competitive with two nine-horse splits taking place.
The first division is led by Meadows invader Circle The Page, who will start from post-eight with driver Jonathan Drury.
A four-year-old daughter of Real Artist, Circle The Page has been sent up to trainer Victor Puddy by co-owner/trainer John Sullivan. She makes her Woodbine debut having won two of her last three starts and finishing in the top-two in eight consecutive outings.
Circle The Page leads the field in career earnings with $46,494.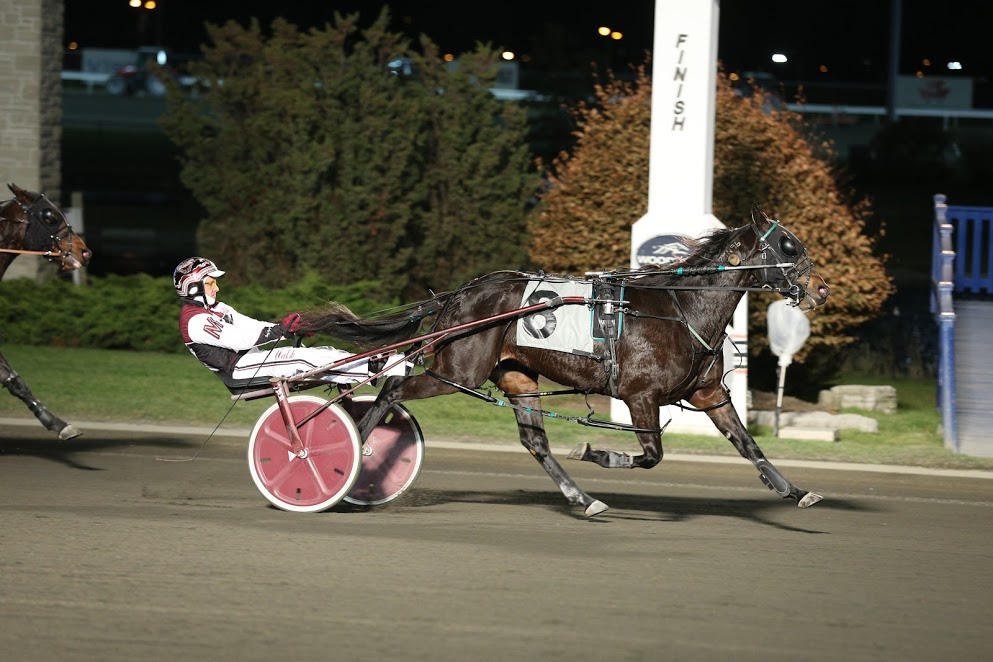 Ted Macdonell trainee Katies Gal has the most wins in the field with six career visits to the winner's circle. The four-year-old daughter of Camluck went five for 14 in 2017 to go along with a single victory during her two-year-old season.
Katies Gal will team up with Woodbine's top driver Doug McNair to start from post-six.
The second division features another competitive group with Eric Adams trainee Franschoek (post-seven) listed as the 3-1 morning line choice.
The four-year-old daughter of Bettors Delight leads the field in earnings with $61,930 earned her career. Her most recent victory was a career-best effort of 1:54.4, when she won a Non-Winners of Two event at Woodbine on December 22.
Mike Saftic has driven Franschoek in nine of her last 10 starts and the duo have not missed a cheque, while also posting four top-three finishes.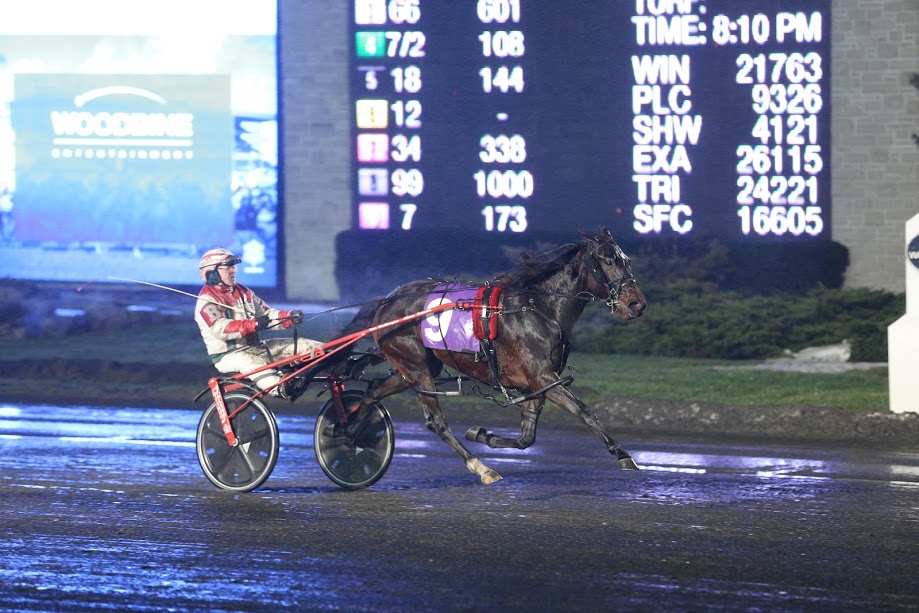 An intriguing filly to watch in the second split is three-year-old JK Lockherup, who will start from post-three. The daughter of American Ideal is making just her fifth career start and is coming in off a maiden-breaking score last Thursday at Woodbine.
JK Lockherup is owned by 3 Brothers Stable and trainer Nancy Johansson, who sent the pacing filly up to Ben Baillargeon to race at Woodbine. The Bettors Delight filly made two starts south of the border in December before being sent to Baillargeon.
Mario Baillargeon drove JK Lockherup to victory last week and will once again get the call in the sulky.
The Blizzard Series divisions have been carded as Races 4 and 6 on Thursday's program.
The Snowshoe Series will takeover on Friday evening with four divisions scheduled for the 10-race program.
Friday's first division will feature a field of eight and Bruce Goit trainee Lyons William is the 9-5 morning line choice.
The four-year-old son of Big Jim has won three of his last four starts coming into the Snowshoe, including a 1:55 score on January 8 at Woodbine. He came into 2018 off a three-year-old season that saw him win four of 12 starts and earn over $22,000.
Lyons William will start from the rail with driver Paul MacDonell.
The eight-horse second Snowshoe division should be a battle between four-year-old Artofficial Flavor and three-year-old Burn Out Hanover.
Trained by Dean Nixon, Artofficial Flavor started his career last season in Iowa at fair tracks before being acquired by Nixon and company in October. The son of Art Official has won three of nine starts for Nixon, including a career-best 1:51.4 score in his Mohawk debut on October 9.
Artofficial Flavor most recently finished fifth in the Valedictory Series final. He enters the Snowshoe with seven wins and $46,640 earned in 21 career starts.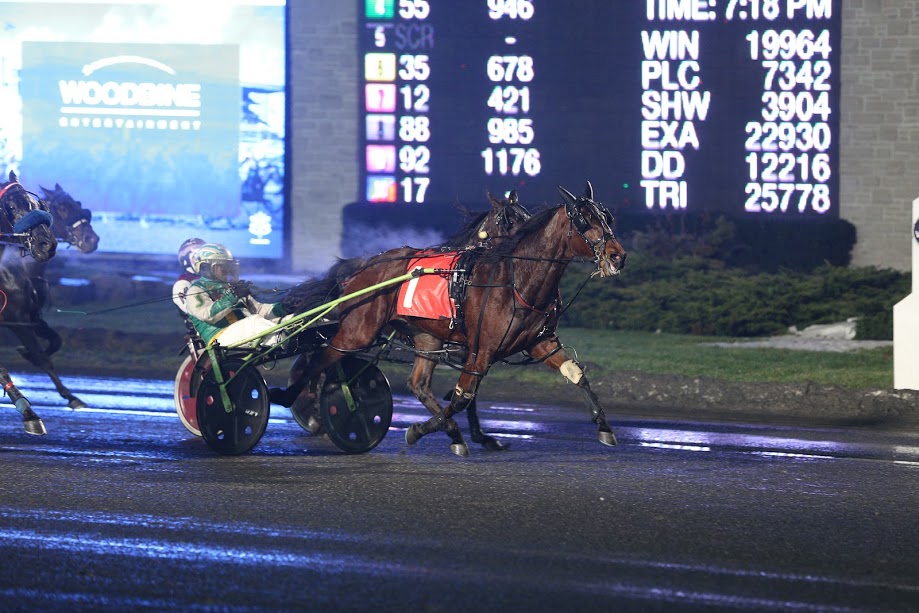 Jack Darling trainee Burn Out Hanover enters the Snowshoe on a three-race win streak. The three-year-old gelded son of Well Said won five of 14 starts during his rookie season and carried that momentum over to post a victory in his 2018 debut a week ago.
Burn Out Hanover has hit the board in 10 of 15 starts and banked $55,310.
Bob McClure will drive Artofficial Flavor (3-1), while Jody Jamieson steers Burn Out Hanover (5-2).
Friday's third division will be the first to feature a field of nine, but once again the rail starter promises to be a big factor.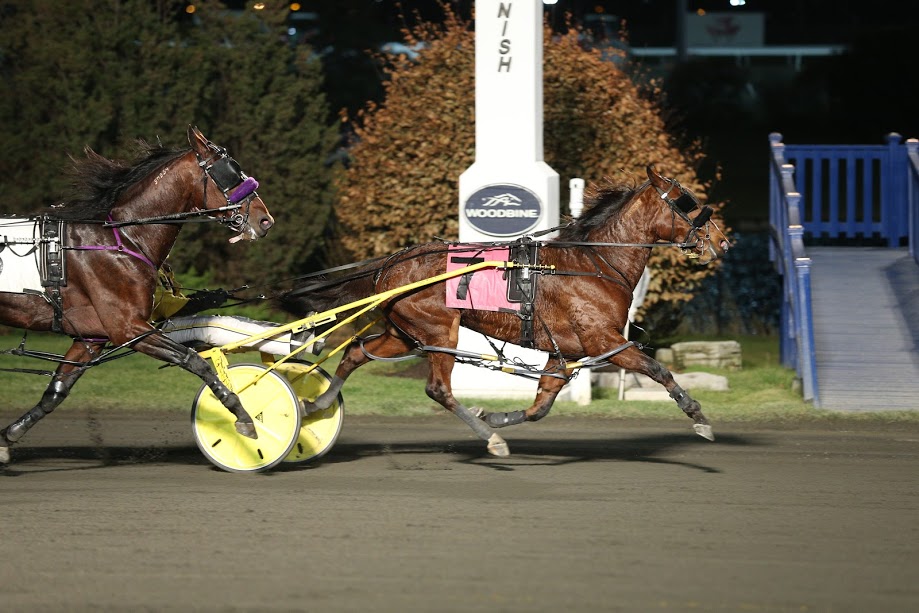 Chad Milner trainee In Spades is the 3-1 morning line favourite and has the rail starting spot. The four-year-old gelded son of Bettors Delight has won three of his last five starts and has finished in the top-two in all five.
In Spades comes into the Snowshoe with five wins, 16 top-three finishes and $51,630 earned in 26 career starts. Milner will use driver McClure behind the four-year-old for the second consecutive start.
The final division of the evening will see the return of JK Pridenjoy to Woodbine for more Winter Series action.
The Nick Surick trainee came to Woodbine in December to race in the Valedictory Series and posted a third and second-place finish in the preliminary legs before being roughed up in the final and finishing tenth.
A four-year-old son of Rock N Roll Heaven, JK Pridenjoy has since made two starts at Yonkers, including a six-length score on January 8. The Surick trainee will be coming to Woodbine on short-rest, as he last raced on Monday at Yonkers.
JK Pridenjoy will be driven by McNair and is the 8-5 morning line favourite.
The Snowshoe Series divisions are carded as Races 1, 3, 4 and 6 on Friday's card.
Both the Blizzard and Snowshoe Series will feature two preliminary legs before wrapping up with their series finals scheduled for Friday, February 2.
Free programs for Friday and Saturday's cards are available by clicking here. Post time each evening is 7:10 p.m.