January 21, 2022 – Debbie Little and Gordon Waterstone were named winners of the 2020/2021 John Hervey Awards for excellence in harness racing journalism while Michael Burns Jr. and Clive Cohen were named recipients of the George Smallsreed Awards for photography and Woodbine Entertainment Group was selected winner of the Sam McKee Award for broadcasting, the U.S. Harness Writers Association announced Friday.
The winners will be recognized at the Dan Patch Awards banquet Feb. 20 at Rosen Shingle Creek resort in Orlando, Fla. Meadowlands Racetrack Chairman Jeffrey Gural is continuing his longstanding sponsorship of the awards by providing banquet tickets for the winners.
Little won in the feature writing category for her story, "The Legend of Walter Case Jr.," which appeared in the March 2020 issue of TROT Magazine. To read the story, click here. It is Little's first Hervey Award.
Waterstone won in the news/commentary division for his column, "First Over: Being Black in Harness Racing," which appeared in the June 19, 2020, edition of HarnessRacing Weekend Preview. To access the issue, with the column on page seven, click here. It is Waterstone's second Hervey Award in the category and third overall.
Honorable mentions in the writing categories went to Dave Briggs for "Judgment Day is Upon Us," March 13, 2020, in Harness Racing Update (HRU); Derick Giwner for "Those Wealthy Pennsylvania Horse Owners," Feb. 11, 2021, DRF Harness Digest; Jessica Hallett for "From Pompano to Tioga and Back During Pandemic," Dec. 18, 2020, Harnesslink.com; Bob Heyden for "Hey, Harness Racing: Grandma Died," May 31, 2020, HRU; James Platz for "The Greatest Gift," Dec. 20, 2020, HRU; and Jeff Robillard for "Redwood Candid on Past Addiction Issues," July 12, 2021, Horse Racing Alberta website.
The writing categories were judged by a panel consisting of sports writer Lou Monaco of Gambling.com, Boston Globe Media Sports Editor Matt Pepin, retired longtime sports writer and two-time Hervey Award winner Brad Schmaltz, and Delaware State News Executive Editor and former harness writer Andrew West.
In the Smallsreed competitions, Burns won in the race/action category for his photograph, "Behind the Gate," which appeared Nov. 12, 2021, on the Woodbine Mohawk Park website. Burns is a three-time Smallsreed winner.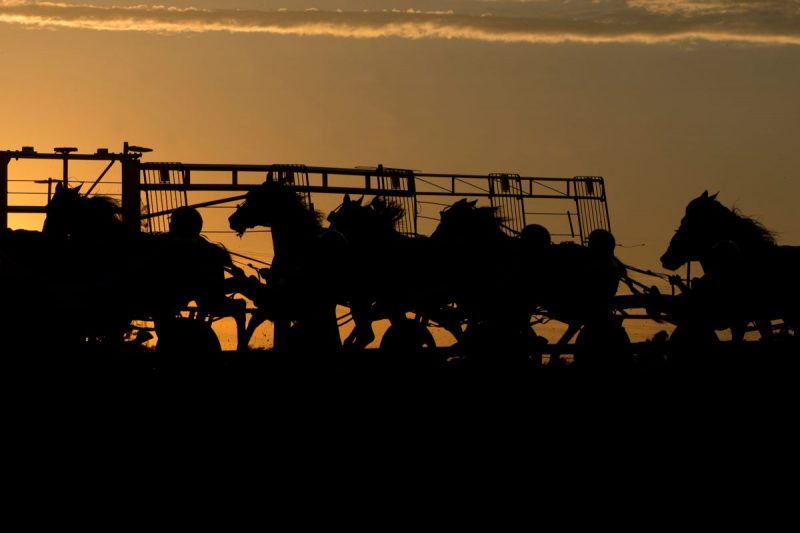 Cohen won in the feature category for his photograph, "Fall Fog," which appeared Oct. 7, 2021, on the Woodbine Facebook and Instagram pages. It is Cohen's third Smallsreed honor.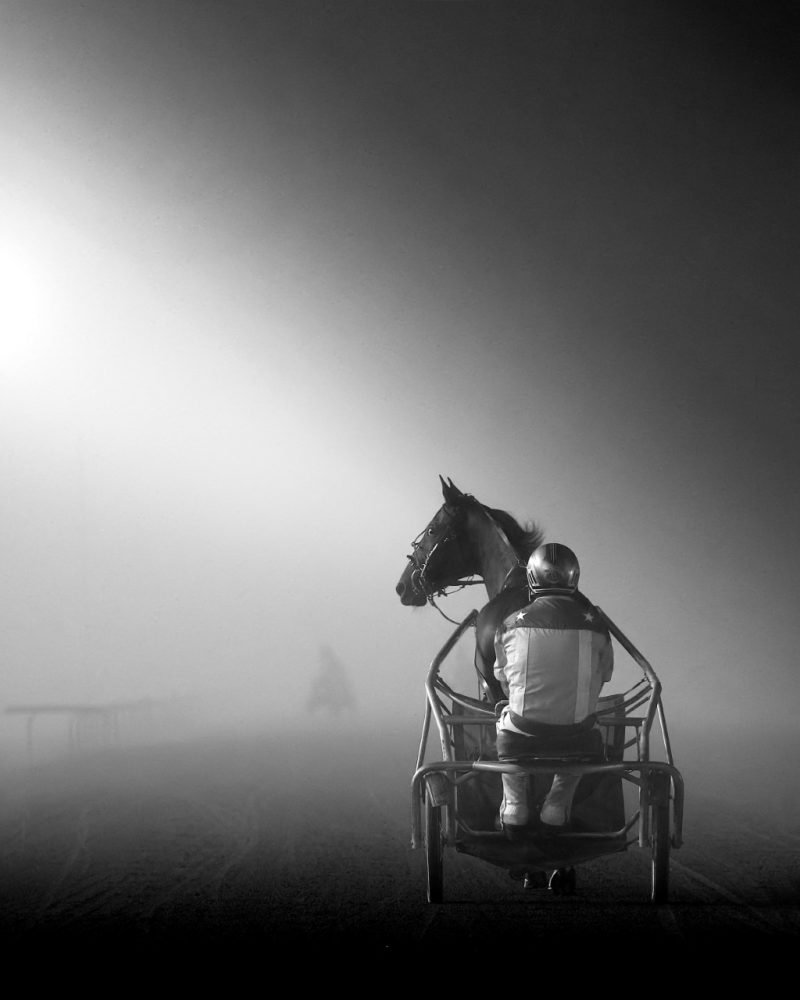 Honorable mention went to Amanda Stephens.
Judges for the photography categories were racetrack and newspaper photographer Bill Denver and former harness racing groom and longtime newspaper/magazine photographer Phil McAuliffe.
In the McKee competition, Woodbine Entertainment Group broadcast department was honored for its story "Flounder," which appeared Sept. 11, 2021, during the Pepsi North America Cup broadcast on the TSN television network. The piece highlighted the dedication and commitment of those working at Winbak Farm in Ontario and the story of one special foal.
The producer was Tammy Gillanders, director of photography was David Syrie, Rob Deluca and Paulo Macedo, and the editor was Lisa Germaney. The win gave WEG its fifth award in the broadcast division. To watch the piece, click here.
Honorable mentions went to Heather Vitale's feature on the horse Hyway Marcus, which aired May 9, 2021, on Post Time, and COSA-TV's coverage of last October's Breeders Crown, which appeared on industry media platforms in the U.S. and Canada.
Entries for the Sam McKee Award were judged by racing producer Tom Dawson, a former winner in the broadcasting division.
For more information about the Dan Patch Awards banquet, visit the U.S. Harness Writers Association's website here.