MILTON, July 21, 2018 – Superstar trotting filly Atlanta will attempt to make history by tackling the boys and competing in the $1 million Hambletonian on Saturday, August 4 at The Meadowlands in East Rutherford, New Jersey.
Trainer Rick Zeron made the official announcement on Saturday evening (July 21) regarding his decision to race three-year-old filly Atlanta against the boys rather than against fillies in the $500,000 Hambletonian Oaks.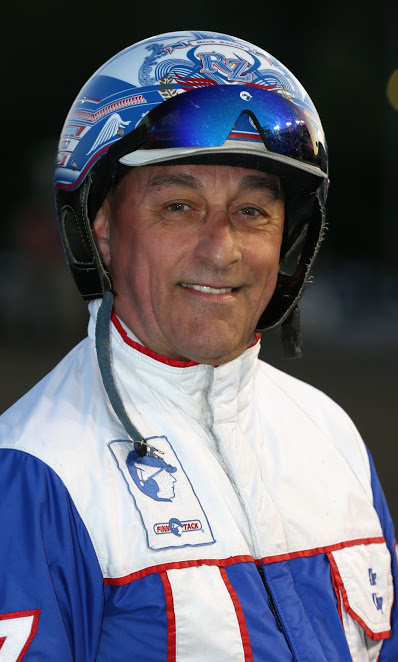 A daughter of Chapter Seven, Atlanta has taken the racing world by storm and is currently undefeated in five starts this season.
Zeron was not required to make a decision regarding which route Atlanta would take until this Tuesday (July 24), but noted he and his son, Scott, made their decision weeks ago.
"Scott and I decided this about a month ago, but we just kind of kept it all to ourselves and mulled everything all over and did all the right do's and don'ts," said Zeron, who shared the news while preparing to race Saturday at Georgian Downs.
"We came up with she's competitive enough to race against the boys."
Atlanta was purchased for $60,000 as a yearling at the Harrisburg Sale in November of 2016. The Chapter Seven filly had a solid rookie season, winning four of 10 starts and earning $135,075, but was in the shadow of then-undefeated Manchego.
Zeron wasn't shy about declaring high hopes for Atlanta's sophomore season during the winter training months at Sunshine Meadows in Florida. The filly immediately backed up her trainer's statements in her season debut.
"We qualified her (April 28) and I told Scott to qualify her around 1:55 and he went 1:54 with her," said Zeron. "He got off the bike and said, 'She's serious.' "
"10 days later we tried to get her in a three-year-old filly class at The Meadowlands and they didn't have one. They said 'There is a class, non-winners of $11,500 last five, but you'll be in against colts and a couple of aged trotters.' and I said 'Go ahead'. She sat seventh and Scott moved her at the head of the lane and she won her first start in 1:52."
Atlanta's dazzling debut caught the attention of many and proved to Zeron exactly what he had thought for months about his filly.
"That's when we knew that she was really special."
In just her third start of the season, Atlanta established a Vernon Downs all-age track record of 1:50.3 in the Empire Breeders Classic. The victory vaulted the filly into superstar status and created a buzz among racing fans.
Atlanta has since added two more victories to her career totals, which sit at nine wins and $313,309 earned. Her most recent victory occurred Thursday evening in a New York Sires Stakes event at Vernon. Zeron described the victory as a "training mile".
The Hambletonian will require Atlanta to race multiple-heats on the same day, unlike the Hambletonian Oaks which has eliminations the week prior to the final.
"I'm not that worried about it," said Zeron about racing heats. "She recovers about 12 or 14 minutes after each race."
Zeron co-owns Atlanta with partners Crawford Farms, Holland Racing Stable, Howard Taylor and Brad Grant. He noted that his partners have provided full support.
"All of my owners are on board with my decision to race her in the Hambletonian."
Atlanta will become just the fifth filly since the year 2000 to race against the boys in the Hambletonian. The last filly to capture harness racing's most prestigious trotting event was Continentalvictory in 1996.
Zeron's decision to race Atlanta in the sport's biggest trotting event adds tremendous hype to the 93rd Hambletonian and the veteran horseman expects to leave a lasting mark.
"This will go down in history."