MILTON, January 3, 2023– Each week until April, a familiar Woodbine Mohawk Park horse person will step into the spotlight to answer a handful of fun, offbeat questions, while giving readers a unique perspective into their personality on and off the racetrack.
To say it was a dream season for trainer Shawn Steacy, one in which he set career-best marks across the board, including wins (98) and purse earnings ($2,843,239), would be somewhat of an understatement. Three of his stable stars, namely, Sylvia Hanover, Ace of Aces, and Warrawee Xenia, are all up for O'Brien Award trophies in their respective divisions. Sylvia Hanover went 8-1-0 from nine starts. She earned victories in the Champlain Stakes, Shes A Great Lady Final, and the Breeders Crown Final, all contested at Woodbine Mohawk Park. The daughter of Always B Miki finished the year with $903,300 in earnings and earned a Dan Patch Award in her division on December 28. Aces of Aces, a son of Bettors Delight, hit the board seven times overall (1-4-2 from nine races) and recorded $261,203 in purses. He was a runner-up finisher in the Champlain Stakes and completed his rookie campaign with a third in the Metro Pace final. Warrawee Xenia posted nine victories in 2022, seven of them coming in consecutive starts, punctuated by an impressive Hambletonian Oaks elimination triumph. The daughter of Walner triumphed in her Simcoe Stakes split and closed the curtain on her season with a Matron Stakes score at Dover. Her purse total for 2022 was a stellar $222,978.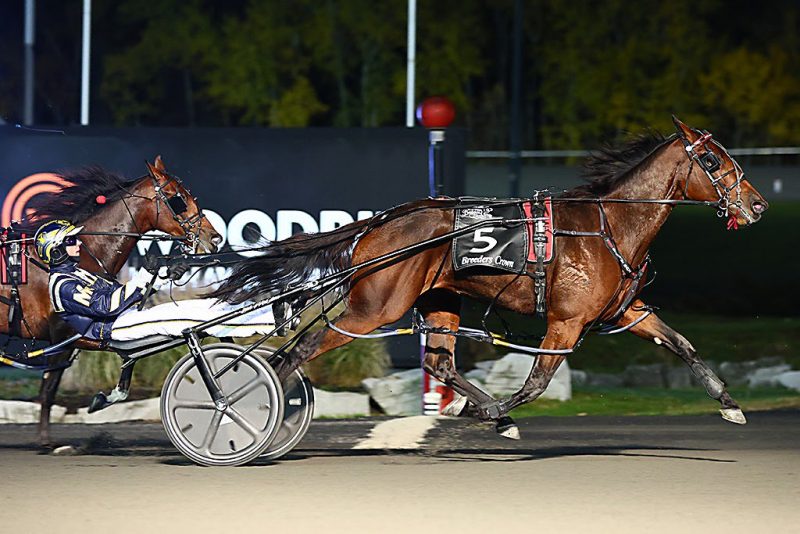 "The goal was to have $1.5 million in purse earnings, and the dream was for it to be $2 million. We almost made it to $3 million, so it's been amazing. I'm pretty proud of what we have returning this year. We knew we had talented two-year-olds last year, you have their pedigree, but at that point it's just hoping and dreaming. So, now, with the horses we have returning, we have something to look forward to starting out. Hopefully, they stay sound, and we can have another strong year."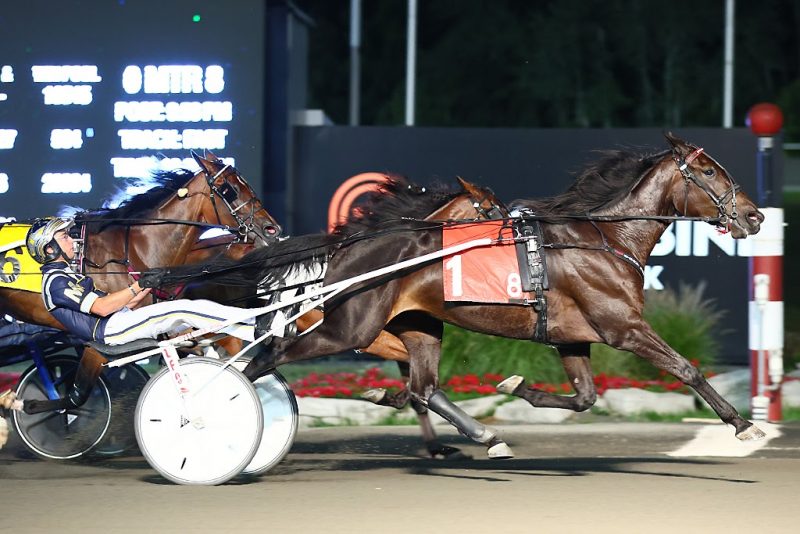 Which pro athletes would each of your O'Brien finalists be? 
"Sylvia Hanover, she has all the talent in the world, and when it comes to crunch time, they just stick their nose in front of the competition like a true champion. In that way, I would liken her to Sidney Crosby. He might not always have the flash in a particular moment, but when the game is on the line, he always seems to get the job done. Ace of Aces is a lunch pail-type horse, who shows up to work every time. I would put him in line with a Bobby Orr. He went through some adversity, some soreness, and other issues that he was able to put aside and still perform at a high level and fight every fight. Warrawee Xenia, she'd be like an Alex Ovechkin, in keeping with the hockey theme. All the talent in the world, a superstar individual, who when they are on their game, are better than everybody. When she's on her game, she's better than anyone she faces off against."
Drive the starter car in the winter. Call the races. Co-host the simulcast show. Which one do you choose? 
"I'd like to co-host on the simulcast show. If I didn't work with the horses when I was younger, I always thought about maybe doing something in broadcasting. In saying that, I think I could be okay at chiming in and giving race insight to the fans. Someday, I'd like to try that. All of my life, I've lived and breathed horses, so I think I could help an average $2 handicapper find their way through a program."
Which TV series would you like to have a cameo in? 
"If we get to go back in time, I'd love to have a two-minute guest appearance on either Two and a Half Men or Married with Children. Those are two of my favourite shows. I thought that edgy humour was pretty funny, and they kept me laughing all the time."
You get two tickets, best seats in the house, for any sports event, past or present. Where are you going?  
"I would go with a classic hockey game, maybe the first Olympics when they let the NHL players be part of it, or the 1972 Summit Series with Canada playing Russia. I would have really enjoyed the opportunity to see those games, just the intensity and the talent level, and how much was on the line."
You get to invite four celebrities over for dinner. Who's on the guest list and what's on the menu?  
"First, for sure, would be my dad, Mark Steacy, because he's my biggest hero. I'd also go with Wayne Gretzky, John Campbell, and Sidney Crosby. I think that would be a pretty cool group, to be able to pick their brains and see what they encountered throughout their careers, and any advice or life lessons they could share with you. I guess we'd go with pasta as the main course, although John would be the lightest eater out of the bunch. And we'd have to add steak to the menu for my dad because he's kind of fussy."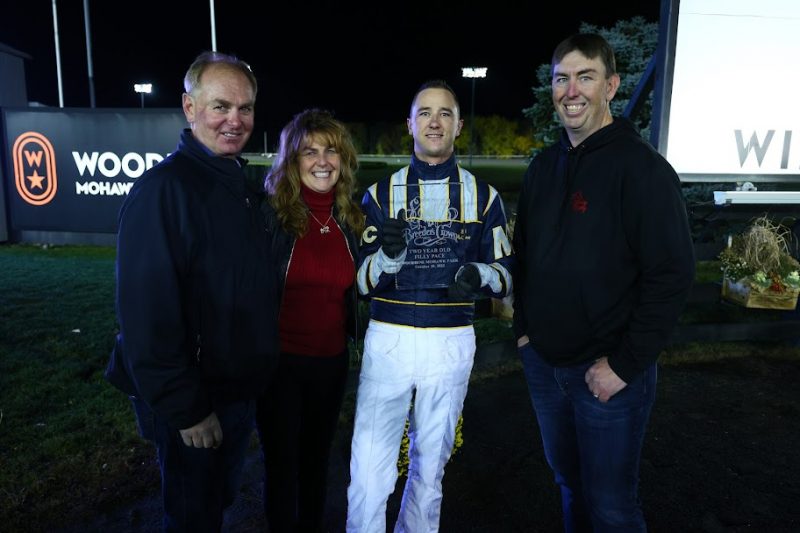 Chris Lomon, Woodbine Communications / @WoodbineComms