TORONTO, March 15, 2018 – No driver has won more races in Canada over the past two seasons than Bob McClure and Thursday night at Woodbine Racetrack saw the young reinsman reach a career-milestone.
McClure, 27, steered Princess Jewels to victory in the evening's tenth race to record his 2,000th career driving victory.
A resident of Elora, Ontario, McClure has been racking up the wins and driving titles at tracks throughout Ontario over the last few seasons.
In 2016, McClure won a nation's best 576-races and was named a finalist for the O'Brien Award as Canada's Driver of the Year.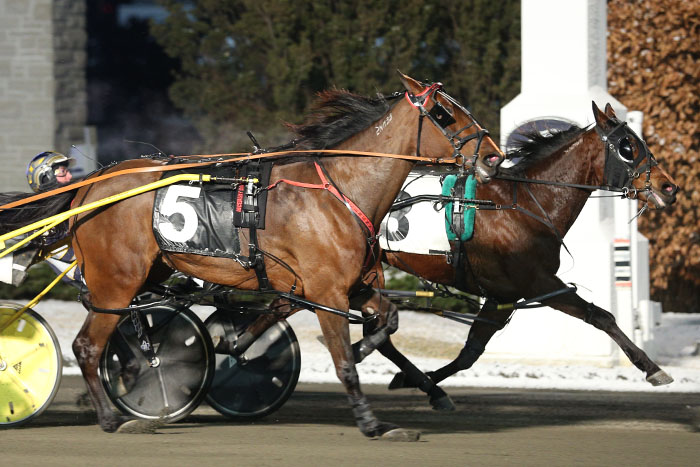 McClure once again topped 500 wins in 2017 with 508 trips to the winner's circle. He also posted a career-high for earnings by driving the winners of over $3.1 million during the 2017 campaign.
The current Woodbine Fall-Winter meet has been a breakout of sorts for McClure, as he has focused more attention on driving regularly at Canada's top harness track.
McClure has amassed 38 wins during the Woodbine Winter-Fall meet and ranks among the track's top-10 drivers.
Woodbine Entertainment would like to congratulate Bob McClure on reaching 2,000 career wins.