MILTON, June 5, 2018 – The connections of 29 three-year-old pacers have decided to take their shot at harness racing glory and enter the eliminations for the 35th Pepsi North America Cup at Woodbine Mohawk Park.
A total of three $50,000 eliminations, two fields of ten and a field of nine, will take place this Saturday (June 9) evening. The top-three finishers from each elimination, plus a fourth-place finisher drawn by lot, will advance to the $1 million Pepsi North America Cup final on Saturday, June 16.
This year's number of entrants (29) is up by four over last year's number of 25 and is the highest number the event has seen since 30 entered in 2010.
The first elimination features a field of ten headlined by O'Brien Award-winner Stay Hungry (PP3, Doug McNair). The Tony Alagna trainee will be making his second start of the season after finishing third, beat a neck, in his season debut on May 19 at Pocono Downs.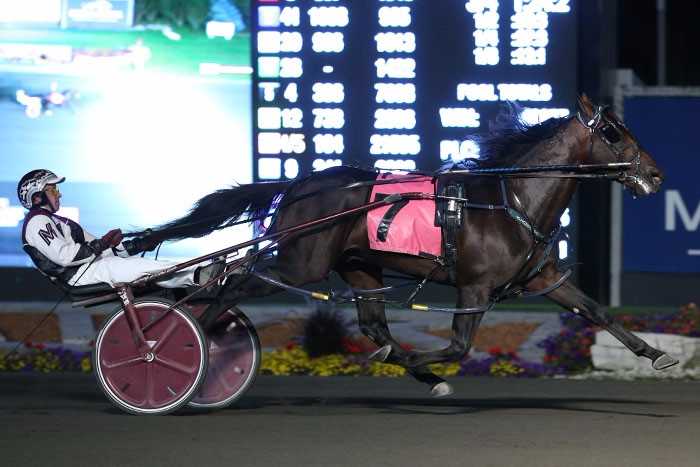 Co-owned by Woodbine's top owner Brad Grant, Stay Hungry won six of nine starts as a rookie, including the $600,000 Breeders Crown. The son of Somebeachsomewhere has a mark of 1:50.2, taken at Woodbine Mohawk Park as a two-year-old, and career earnings of $563,760.
Another notable in the first elimination is Done Well (PP5, Tim Tetrick), who is undefeated in five career starts.
The son of Well Said is trained by last year's Cup winning trainer Brian Brown, who will send out a total of three starters in this year's eliminations as he seeks a Cup-repeat.
The second elimination appears to be a wide-open contest with a field of ten battling.
Trainer Ron Burke, who won the 2014 North America Cup with JK Endofanera, is represented by Dorsoduro Hanover (PP8, Matt Kakaley). The gelded son of Somebeachsomewhere is a perfect three for three this season after winning two of 14 as a rookie. All three wins have come in Pennsylvania sired events.
Alagna student American History (PP7, Yannick Gingras) is the lone horse in the second-split with a sub-1:50 career mark. The son of American Ideal enters his elimination off an impressive 1:49.1 victory in a New York Sires Stakes division at Vernon Downs on May 28.
American History has won four of seven career starts.
Bettors Delight colt Wes Delight (PP4, Corey Callahan) has made a name for himself early in the season and will be looking to extend his current win streak to four. The Mark Harder trainee has won four of five starts this season, which includes a major win over award-winners Stay Hungry and Lost In Time on May 19 at Pocono.
The third elimination has the makings of a speed show with a pair of sub-1:50 performers leading the field of nine.
Ohio sired standout Lather Up (PP2, Montrell Teague) has risen to stardom in recent weeks and is looking to improve to five for five this season.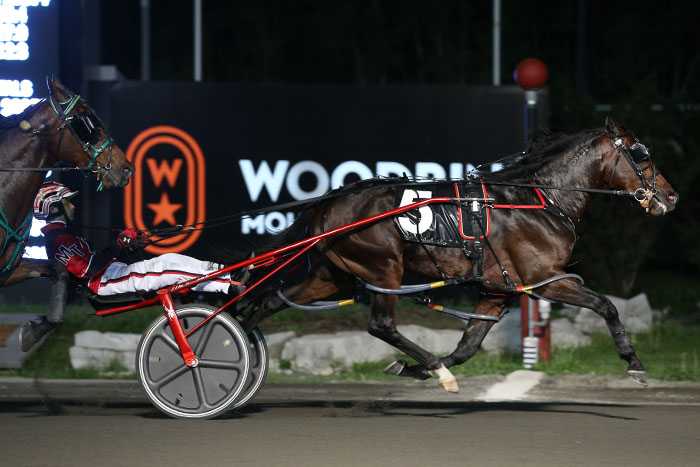 A son of Im Gorgeous, Lather Up set a Track Record of 1:50 in early-May at Miami Valley and then proceeded to post a 1:49.1 statement victory on May 26 at Woodbine Mohawk Park. The Clyde Francis trainee won his Somebeachsomewhere division with ease last Saturday and is entering his elimination with eight wins in 11 career outings.
Blake MacIntosh trainee Courtly Choice (PP8, David Miller) is currently the fastest three-year-old in North America with a mark of 1:48.4 taken on May 28 at Vernon Downs in a New York Sires Stakes division.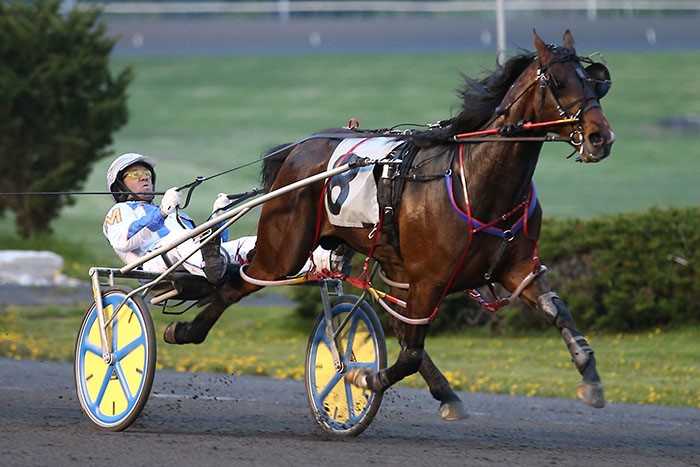 The son of Art Major is two for two this season after winning two of 12 during his rookie campaign.
Not to overlooked, Metro Pace champion Lost In Time (PP1, Scott Zeron) will be looking to rebound and go back to the top of the division. The Jimmy Takter trainee had issues on the final turn in last Saturday's Somebeachsomewhere, but did grind away in the stretch to finish second.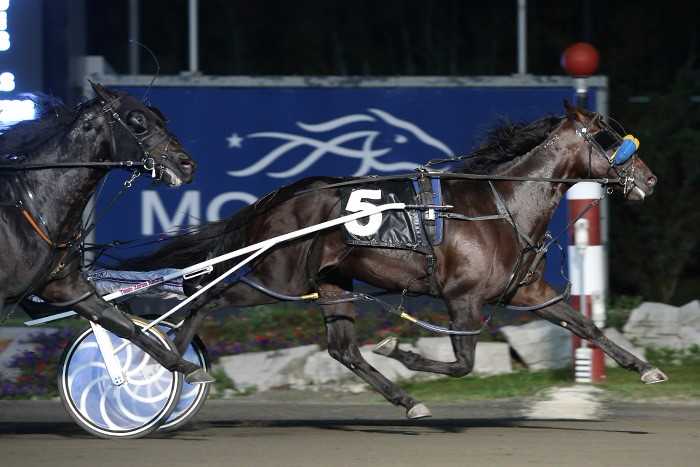 A son of A Rocknroll Dance, Lost In Time has finished second in both of his starts this season. The Metro champion finished his rookie season with five wins in nine starts and was named the Dan Patch Award-winner for his division.
The Pepsi North America Cup eliminations have been carded as Race 4,5 and 8 on Saturday's program.
The elimination winners will earn the right to select their post position for the $1 million final. The post-position draw will take place next Tuesday (June 12) during a special luncheon and media conference at Woodbine Mohawk Park.
Post time for Saturday's card is 7:30 p.m. An early program for the Pepsi North America Cup eliminations card is available by clicking here.
Here are the full fields for the Pepsi North America Cup eliminations:
Elimination #1 (Race 4)
1. Hayden Hanover (Andy Miller – Julie Miller)
2. Summer Travel (David Miller – Casie Coleman)
3. Stay Hungry (Doug McNair – Tony Alagna)
4. Major Authority (David Miller – Andrew Harris)
5. Done Well (Tim Tetrick – Brian Brown)
6. Sports Legend (Bob McClure – Richard Moreau)
7. Rootin Tootin (Mark MacDonald – Blake MacIntosh)
8. Topville Olympian (Jody Jamieson – Dave Menary)
9. Grand Teton (Brett Miller – Jimmy Takter)
10. Captain Deo (Brett Miller – Tony Alagna)
Elimination #2 (Race 5)
1. Whos Better (David Miller – Brian Brown)
2. Sometimesawinner (Louis Philippe Roy – Rene Allard)
3. Beachin Lindy (Louis Philippe Roy – Steve Charlton)
4. Wes Delight (Corey Callahan – Mark Harder)
5. Burning Midnight (Trevor Henry – Corey Giles)
6. When You Dance (Jonathan Drury – Ben Wallace)
7. American History (Yannick Gingras – Tony Alagna)
8. Dorsoduro Hanover (Matt Kakaley – Ron Burke)
9. Nutcracker Sweet (Tim Tetrick – Jimmy Takter)
10. Dragon Time (Jody Jamieson – Dave Menary)
Elimination #3 (Race 8)
1. Lost In Time (Scott Zeron – Jimmy Takter)
2. Lather Up (Montrell Teague – Clyde Francis)
3. Venom (David Miller – Brian Brown)
4. Babes Dig Me (Brett Miller – Tony Alagna)
5. Shnitzledosomethin (Peter Wrenn – Dylan Davis)
6. Hitman Hill (Brett Miller – Chris Oakes)
7. St Lads Neptune (Jody Jamieson – Stephanie Jamieson)
8. Courtly Choice (David Miller – Blake MacIntosh)
9. Levis Day (Tim Tetrick – Victor Puddy)