MILTON, June 25, 2022 – Milestones for drivers Bob McClure and Doug McNair highlighted Saturday evening action at Woodbine Mohawk Park.
The 10-race program saw McClure reach 3,000 career driving victories with a victory in the second race, while McNair surpassed $70 million in career driving earning just one race later.
Driving three-year-old pacer Greatest Ending, McClure hit the 3,000 win mark by powering to the lead in the second-quarter and never looking back for a 1:50.3 victory. The win was the first of the evening for McClure, but his third of the day, as he picked up a pair of wins earlier in the afternoon at Hanover.
Currently in his 14th season as a driver, McClure continues to rank among the sport's very best. A 576-win season in 2016 ranks as his career high for a single-season, while 2020 is his best for earnings at $7.1 million.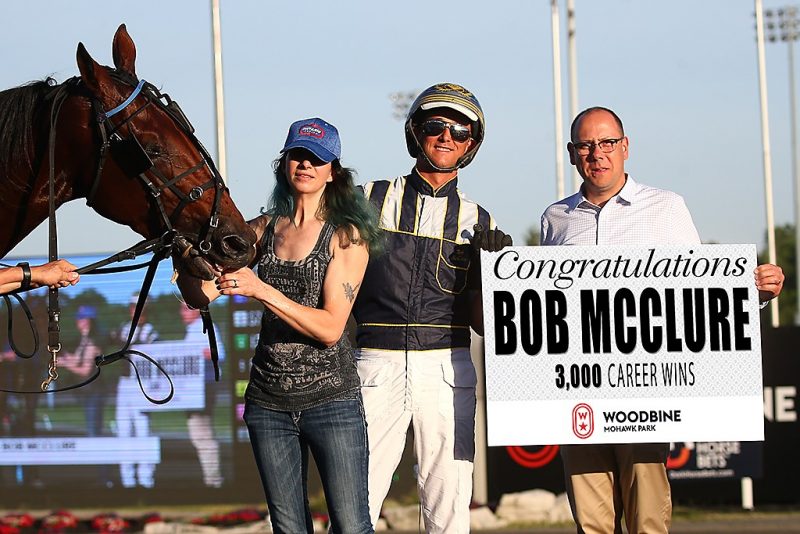 McNair fittingly surpassed $70 million in career earnings by guiding top older pacer Wheels On Fire to a season's best 1:49 victory. The duo of McNair and Wheels On Fire have now teamed up for 17 wins together, with nearly all having come in the Preferred.
Competing in his 15th season on the track, McNair has topped $3 million in seasonal earnings in all but his first year driving. The former O'Brien Award winner has several major stakes victories among his 4,000-plus career wins.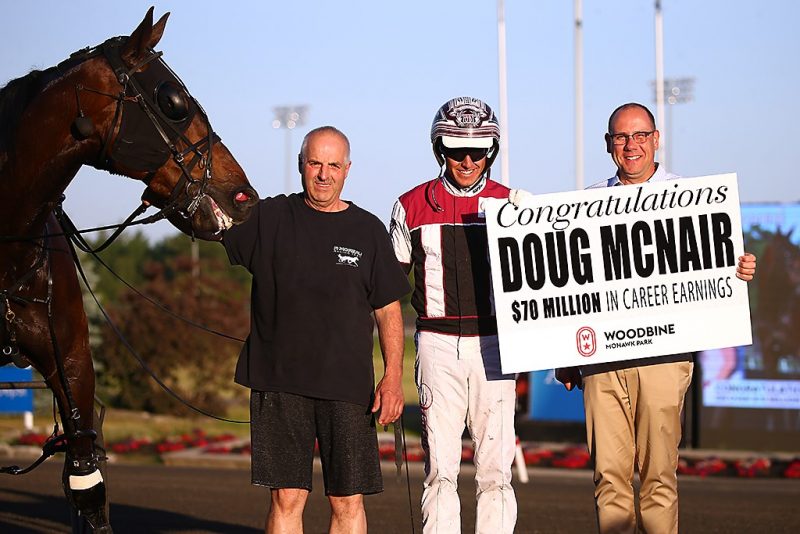 Woodbine would like to congratulate McClure and McNair on their respective accomplishments.
Live racing resumes Monday evening at Woodbine Mohawk Park.