TORONTO, January 16, 2018 – The 2018 Standardbred season is officially underway with five cards of racing now in the books.
The start of the season was delayed a few days due to extreme cold weather on Saturday, January 6, but the racing action has been nothing but hot since it got rolling on Monday, January 8.
Here is the first "Weekly Roundup" of 2018.
LEADING DRIVER OF THE WEEK – Louis Philippe Roy (8 wins)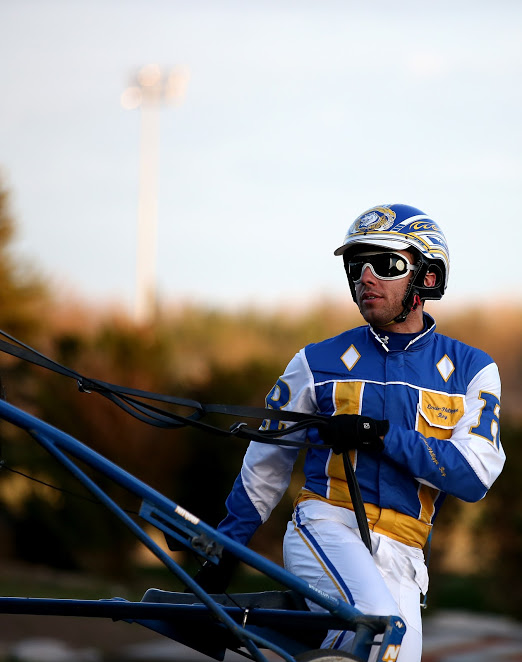 Although Roy won the 2016 Rising Star Award at the O'Brien Awards, it is fair to say that 2017 was a breakout year for the Mont-Joli, Quebec native. Roy finished 2017 with 275 victories on the Woodbine Circuit, good for second in the 2017 Driver's Standings. Not bad for your rookie season at Mohawk and Woodbine.
Roy wasted little time racking up victories in 2018. The young reinsman in the "Blue-Yellow-White" was shut out on the January 8th card, but proceeded to win a pair of races on each of the following four cards of racing. Consistency is the key to staying near the top of the standings and expect to see Roy up there throughout 2018.
CLOSE BEHIND: Doug McNair (6 wins), Trevor Henry (4 wins), Phil Hudon (4 wins), Jody Jamieson (4 wins), James MacDonald (4 wins), Bob McClure (4 wins)
NOTE: 19 different drivers have won races over the last five cards (50 races)
LEADING TRAINER OF THE WEEK – Richard Moreau (8 wins)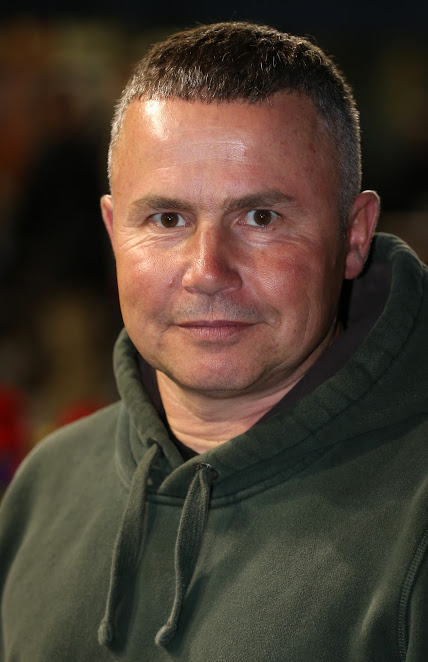 Were you expecting someone else? Richard Moreau dominated in 2017 and he has quickly jumped out to an early lead in the Trainer Standings for 2018.
Moreau finished 2017 with 167 wins on the Woodbine Circuit, 76 more wins than nearest rival Carmen Auciello.
Moreau sends out more starters than anyone else at Mohawk/Woodbine, but his numbers are strong. He finished 2017 with a winning percentage of 17.3% and a UTRS of .299.
The four-time defending O'Brien Award Trainer of the Year sent out 28 starters over the first five-cards of 2018 and visited the winner's circle eight-times. Moreau's most notable performance of the opening-week was a sweep of the top-two positions in the $30,000 Mares Preferred (Ms Mac N Cheese – Witch Dali).
CLOSE BEHIND: Carmen Auciello (4 wins), Mike Weller (3 wins), Jack Darling (2 wins), Victor Puddy (2 wins)
NOTE: 36 different trainers have won races over the last five cards (50 races)
UPSET OF THE WEEK – Saturday, January 13 (Race 4: #9 Imsporty, $71.20)
The first few cards of 2018 didn't see many significant upsets, but that changed on Saturday's program.
Rob Fellows trainee Imsporty led the way for upsets by rallying from sixth at three-quarters to get up and win by a head at 34-1. The five-year-old gelding was competing in an $18,000 event and had finished third at the same level in his prior start on December 23.
Imsporty finished 2017 with three wins in 35 starts. James MacDonald guided the Fellows trainee to the surprise victory.
BEST FINISH OF THE WEEK – Monday, January 8 (Race 6: #6 Lyons William, Nose)
The first card of the season saw the best finish from the opening five-cards of racing, as four-year-old Lyons William was able to just hold off Gillys Boy to win by a nose in a Non-Winners of Two or $25,000 event.
ODDS ON AMETHYST REPEATS – Monday, January 8
2017 was an outstanding season for Odds On Amethyst and he carried his momentum over to 2018. The Pat Hudon trainee captured the first $34,000 Preferred Trot of the season by making a big third-quarter move and never looking back for a 3+ lengths score in 1:53.2.
Odds On Amethyst capped off his 2017 season by winning the December 23 Preferred to finish his year with 11 wins in 38 starts and $232,110. The Hudon trainee was named a finalist for the Top Older Trotter O'Brien Award.
MCCLURE POSTS NATURAL HAT-TRICK – Friday, January 12
Driver Bob McClure cleaned up at the "B" Tracks in 2017 and has been picking up more and more work at Woodbine in recent weeks. Friday evening McClure showed his talent by winning three-races in a row.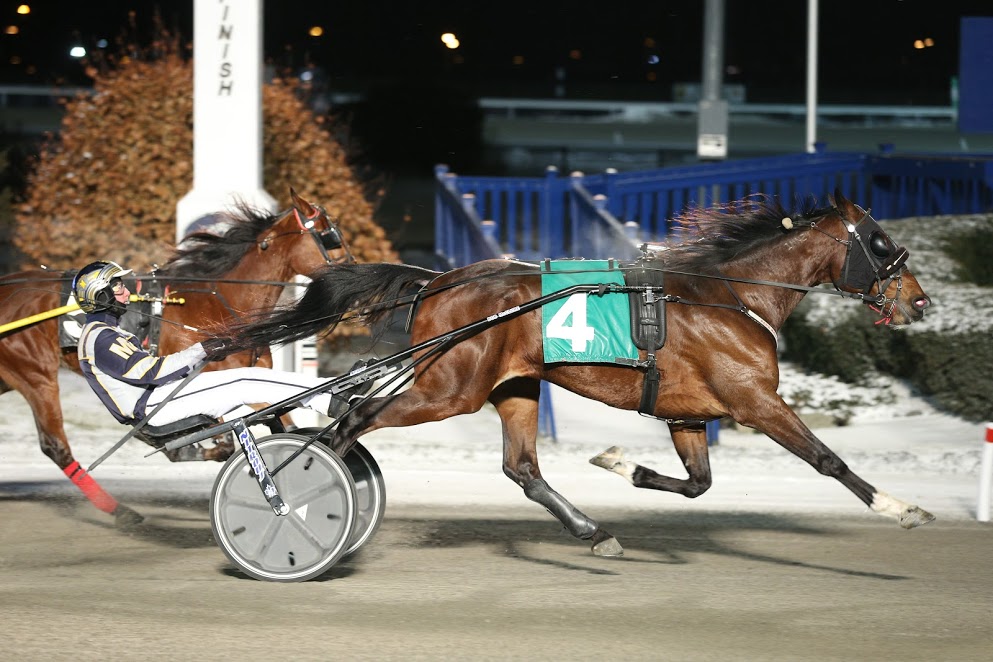 The Elora, Ontario reinsman won with Dean Nixon trained pacing mare Rubis Prescott ($4.20), Rod Boyd trained trotter Warrawee Shipshape ($6.60) and Mike Weller trained claiming pacer Emma Ivy ($19.30).
McClure finished his week with four wins overall.
SOMEBEACHSOMEWHERE PASSES – Sunday, January 14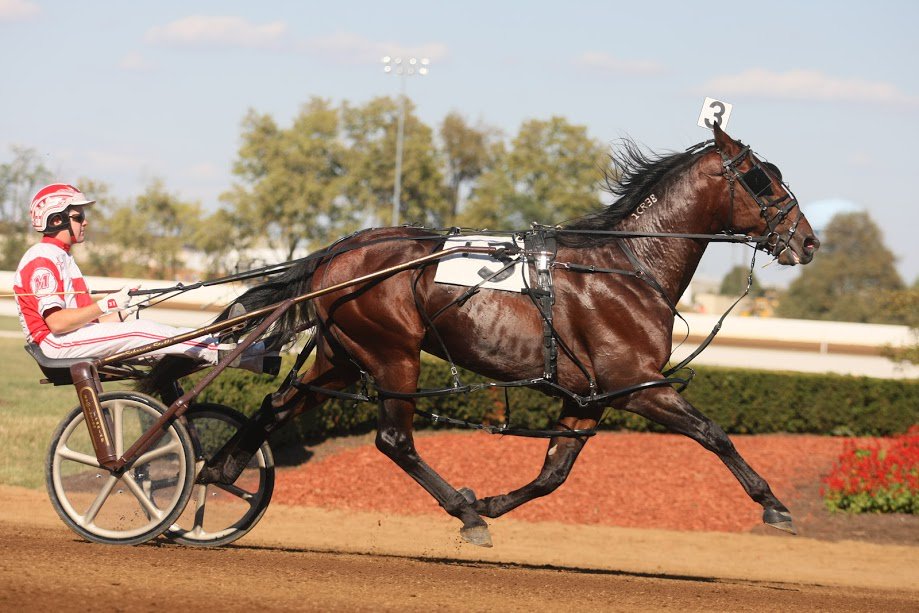 The harness racing world lost a legend on Sunday with the passing of super pacer and stallion Somebeachsomewhere. The legendary pacer succumb to cancer at the age of 13.
Arguably the greatest pacer of all-time, SOMEBEACHSOMEWHERE has passed away at age 13 following a battle with cancer.

Woodbine would like to send condolences to the connections of "The Beach". pic.twitter.com/AJ2PikTY36

— Woodbine – Mohawk Park (@WoodbineSB) January 14, 2018
The memories "Beach" left racing fans and participants with will live forever. 20 wins in 21 starts, $3.3 million earned and a World Record mark of 1:46.4. His presence on the racetrack may never be replicated and his ability never matched. He was simply a legend.
Take a trip back and relive each of his 21 starts from 2007 and 2008.
GUY SCORES FIRST WOODBINE WIN – Monday, January 15
A new name has appeared in the Woodbine program and people may be asking "Who is this Guy?".
21-year-old Ryan Guy of South Mountain, Ontario has been driving for less than a year and made his Woodbine debut on Monday, January 8. He finished sixth with claiming pacer Crocadile Canyon.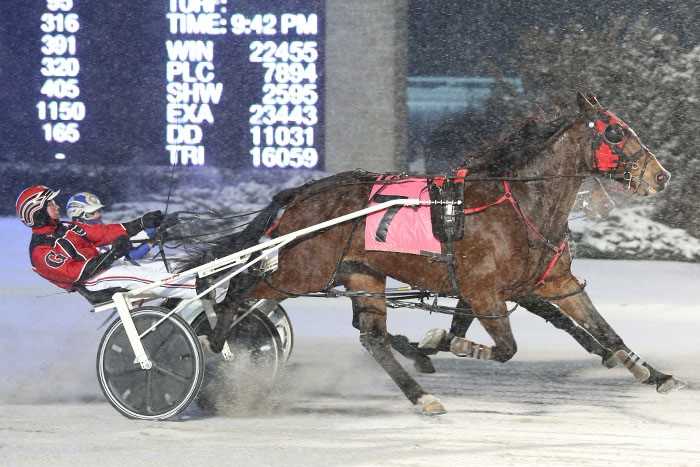 Just seven-days later, Guy was back at Woodbine for his third drive at the Toronto oval and scored his first victory at Canada's top track by steering Crocadile Canyon to a 14-1 upset score. It was the 27th career driving victory for Guy and a victory he will always remember.
UP NEXT: January 18 – 22
The next stretch of racing begins Thursday with the Blizzard Series for three and four-year-old pacing fillies and mares highlighting a 10-race card. Winter Series action continues the following night with round one of the Snowshoe for three and four-year-old pacers.
**Don't forget: Post time for Thursday, Friday, Saturday and Monday is now 7:10 p.m.**