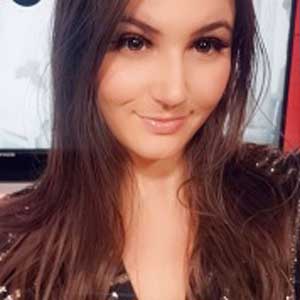 About Monique Vág
Monique is a racing analyst and host who is new to the Woodbine Entertainment family, but not new to horse racing overall. She grew up a lifelong fan of the equine athletes, following both breeds.
Along with her nightly duties for Woodbine Mohawk Park, she contributes a weekly "Best Bets" column for America's Best Racing providing her five favorite thoroughbred picks across the weekend stakes action. She's also been a sports journalist since 2013 for Covers.com writing about sports from NBA to NFL, while trying to turn the casual sports bettor into a racing fan and avid horseplayer along the way.
Catch her nightly on the Woodbine Mohawk Park simulcast searching for overlays, and betting her favorite wager (the Pick 5) nightly.
@ParlayQueen 1 hour ago
RT
@MohawkMarkM
: We will be taking a mini-break from Live Racing following this Saturday (March 25). The first night back on Saturday, Apri…
@ParlayQueen 19 hours ago
@ParlayQueen 1 day ago