Rob Fellows
Standardbred Trainer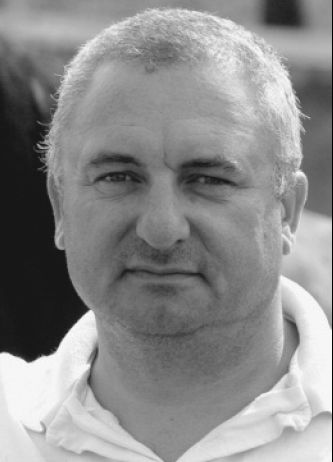 Born: 8/27/1962 in
Resides: Rockwood, Ontario
Colors: –
Career
In 2014, Fellows' older pacer Piston Broke was a consistent performer at the Preferred level, including winning the event at Mohawk on July 12 and taking a career mark of 1:48.3.
In 2012, Fellows' stable banked over $1 million for the seventh consecutive season.

On January 19, 2012, Fellows notched his 1,000th career training triumph at Woodbine. Markella, owned by Charalambos Christoforou, notched the career milestone for her conditioner. The four-year-old daughter of Art Major-Oro held off Ground Shaker to win comfortably in 1:56.3 with Chris Christoforou in the sulky.

Fellows is one of WEG's most successful overnight trainers with 78 winners in 2011 from 498 starters and $1,177,530 in purse earnings.

Fellows enjoyed another solid season on the WEG circuit in 2010. The Rockwood, Ontario trainer finished 11th on the circuit with 48 victories from 342 starters with earnings just shy of $1 million.

Overall, he sent out 69 winners in 2010 with purse earnings of $1,295,441. The stable star for the Fellows outfit was Wilsonator, who won 5 of 17 starts while banking $246,249. Her largest payday came finishing second in the $168,383 S.B.O.A. Stakes and fourth in the $500,000 Breeders Crown.

Hyperion Hanover has been a star pacer for the Fellows barn for the past 5 years. The Open pacer won 4 of 24 starts in 2010 while banking $154,880, which propelled him well over $1.2 million lifetime.

Another favourite of Fellows and his wife, Yolanda, over the years was the hard‑hitting Maritime‑bred performer Hussy Chaser. The veteran son of Paris Dexter became only the second Maritime‑bred in history to surpass $500,000 in career earnings with the bulk of that money coming while under the care of Fellows.

Hussy Chaser retired from racing in 2008 and will live out his years in Atlantic Canada. Valvec, a former WEG Overnight Horse Of The Year, enjoyed another solid campaign for the Fellows camp in 2009 as he notched six wins and more than $120,000 in purse winnings to vault him past $600,000 lifetime.

Other notables for Fellows in 2009 included Camifications, Tuck, Kadelia and Livefreeordiehard.

In 2008, Fellows tied Ben Baillargeon in WEG's trainer standings with 95 victories.