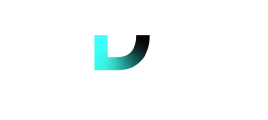 Go from Dark Horse to Winner!
Bet smart straight out of the gate.
Our mobile app brings the thrill of the track – that's every track – right to you.
Whether you're new to racing or a seasoned bettor, Dark Horse's AI-powered strategies and guidance will help you make smarter bets. And get ready to feel the excitement of live-streamed horse races anywhere.

Why Dark Horse?
Dark Horse makes it easy for you to make smarter, informed bets.
Dark Horse's QUBE analyzes data to help you choose races, horses and betting strategies.
Dark Horse offers live-streamed races right in the app!
Dark Horse has rewards you can earn every time you play!
With Dark Horse, you're betting against other players around the world.
But you've got an advantage: QUBE, our AI-powered algorithm.
QUBE analyzes tons of data from thousands of races. From track conditions to a horse's performance to the trainer's track record. Then serves it all back to you, making it easy for you to make smarter bets – and win more often.