WHEN: MAY 5, 2018  |  WHERE: TRACKSIDE TENT  |  TIME: 1PM
DERBY DAY PARTY
GENERAL ADMISSION

Ticket includes gourmet food offerings, a complimentary Old Fashioned cocktail, valet parking, a racing program & access to exclusive party activations including photo ops, beauty bars, whisky tasting and more! Plus, guests will have the opportunity to participate in on-track experiences including tours of the announcer's booth, paddock & starting gate.
DERBY DAY PARTY + QUEEN'S PLATE FESTIVAL
EXCLUSIVE OFFER

Save $20 when you buy a Derby Day Party ticket & a QP18 Paddock Party Festival Pass together! Simply add your Derby Day Party general admission tickets to your Ticketmaster cart and you'll be give the option to add a QP18 Paddock Party Festival Pass before checkout.
For information on VIP ticket packages contact Woodbine Entertainment at sales@woodbine.com
LIVE PERFORMANCE BY ELECTRIC BLONDE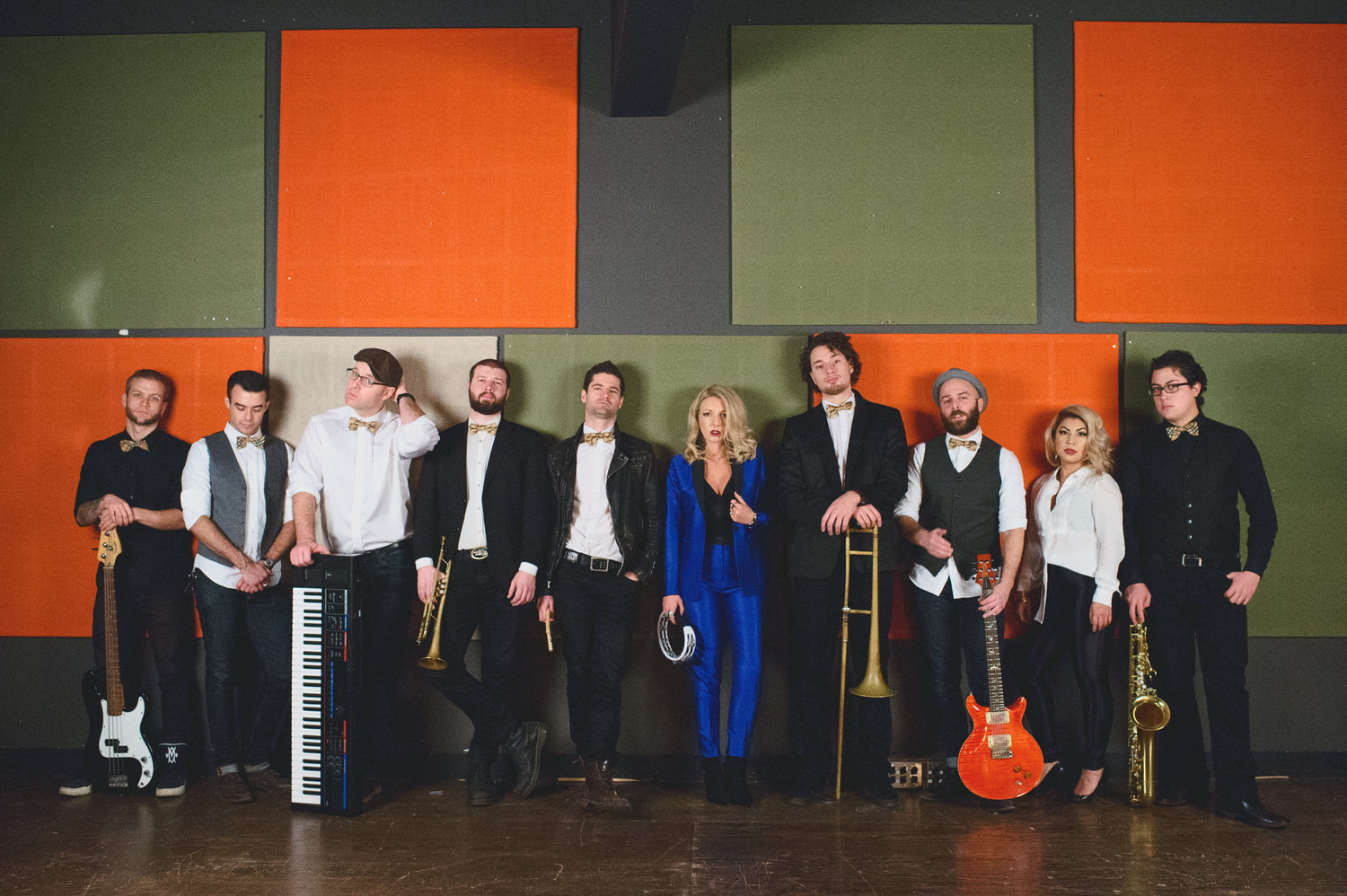 Electric Blonde is a dynamic group of young, Toronto based musicians with a wealth of experience when it comes to moving a crowd. With a huge variety of songs on deck from Top 40 to Classic Rock to Funk and Motown, Electric Blonde will keep you dancing and singing along into the night.
TOPLESS OYSTER
SOUTHERN BELLE GAZPACHO SHOOTER
PICKLED OKRA
MISS MANDY'S TORTILLA ROLL
SMOKE PIT BEEF BRISKET
GOODERHAM & WORTS BBQ GLAZE
SPICY CORN & BEAN SALSA
PECAN CHICKEN SQUARES
RADISH
SWEET POTATO AIOLI
PUMPERNICKEL
"MINT JULEP" PANNA COTTA
GOODERHAM & WORTS
CHOCOLATE GRISSINI
EGG MIMOSA PYRAMIDS
ASPARAGUS
WATERCRESS
TOMATO BREAD
KENTUCKY CHOCOLATE "MARCEL"
LOT NO. 40 RASPBERRY JELLY
CHIPOTLE
*menu items subject to change.
PETAL TO THE METAL
The mobile flower shop will be on-site with beautifully handcrafted wearable florals for men & women. Add a fresh & unique piece to your Derby Day attire with plenty of options available to purchase.
WHISKY & COCKTAILS
In addition to your complimentary Old Fashioned Cocktail, Lot No. 40, Gooderham & Worts and Pike Creek whisky will be available to sample throughout the event.
Live mixology performances by Blackout Flair at 3PM and 5PM.
CONTESTS
Dress in your Derby Day finest for your chance to WIN our Best Dressed contest!
PLUS – can you tie a bow tie? Put your skills to the test in our Fastest to Tie a Bow Tie contest.