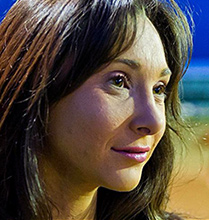 About Molly Jo Rosen
Molly Jo Rosen's pony punditry is rooted in 30 years around horses and over 15 years of working all sides of the Thoroughbred industry: from TVG to Churchill Downs, Puglisi Racing to BetAmerica. She's also a commentator, clocker, owner, breeder and handicapper.

@MollyJoRosen 20 hours ago

@MollyJoRosen 1 day ago
I have a heater blasting next to me every single day at work... now I can say it's to make me smarter!
https://t.co/UxZbke1PKA

@MollyJoRosen 3 days ago