By: Beverley Smith for Woodbine.com
TORONTO, August 30, 2018 – Michaela Kemp has already packed her duds and headed south – to school. Books are trumping sand and surf. Studies begin. It's that time again: back-to-school time.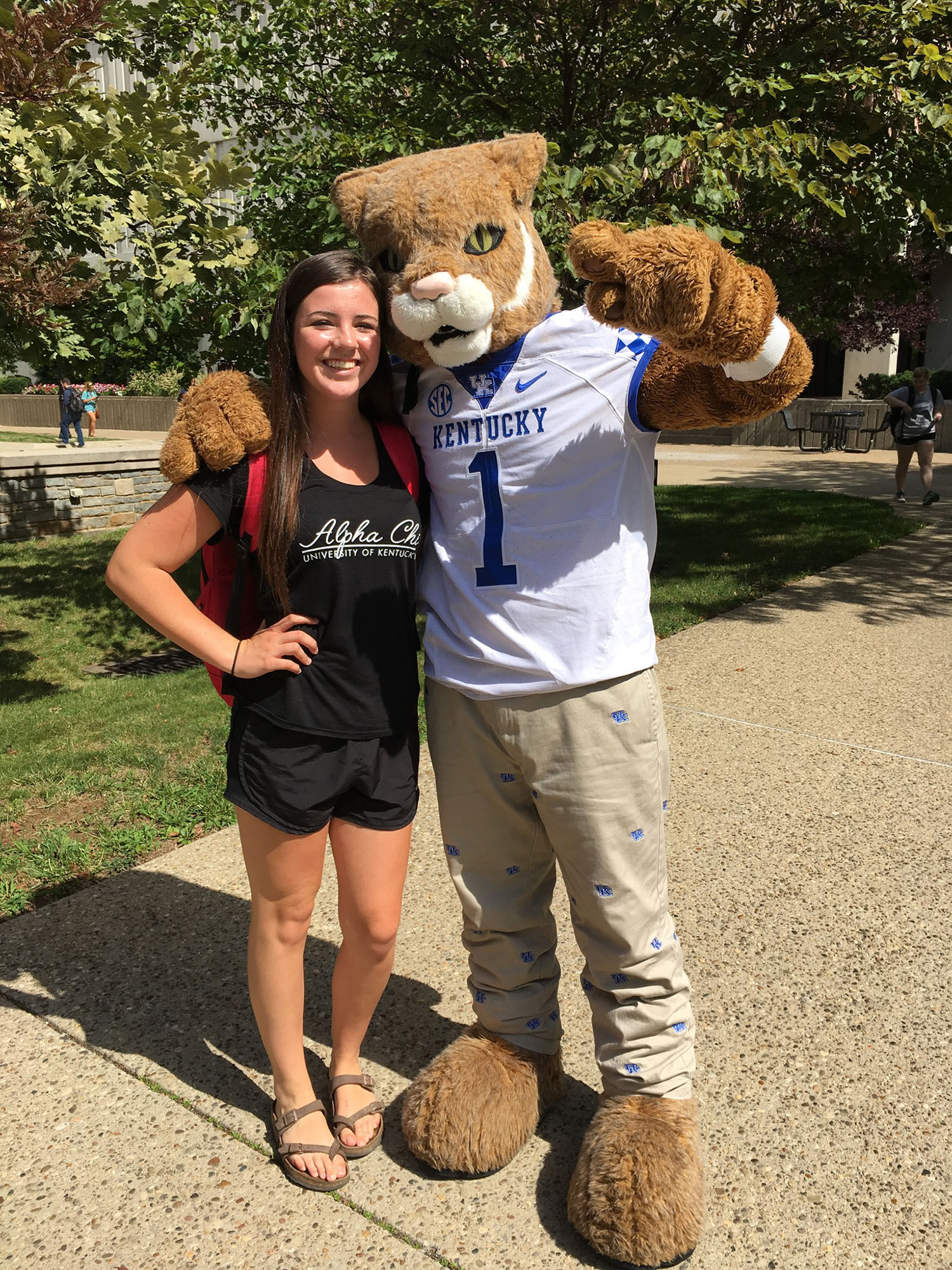 Kemp, 21, is heading into her fourth year of a Bachelor of Science degree in Equine Science at the University of Kentucky. She will see her home town of Loretto, Ont., only a few times for the next two semesters of the school season. She comes by this pursuit honestly: Her parents Steven and Kathleen Kemp are the proprietors of the Ballycroy Training Centre, which is already becoming an international force in the breeding world.
Last year Ballycroy sold a two-year-old privately to Coolmore, and this season, in the hands of trainer Aidan O'Brien, the colt with the classy name – Van Beethoven – won the G2 Railway Stakes at The Curragh in Ireland. The new owners are hoping for bigger things for the son of Scat Daddy.
So promising was he that the Kemp family, including Michaela and sister Karly, attended Royal Ascot, dressed to the nines, to see him run. It was a big debut for the Kemp family.
Ballycroy had nominated the colt to the Keeneland yearling sale last year but Coolmore sniffed him out a month before and bought him for an undisclosed amount. Suffice it to say, it was enough that the Kemps wore broad smiles afterward. Coolmore liked the dam, too – My Sister Sandy, by Montbrook  – and paid even more money for her. (My Sister Sandy is a full sister to Exotic Bloom, the dam of 2015 Breeders' Cup Distaff champ Stopchargingmaria, a daughter of Tale of the Cat.)
Just a few weeks ago, Ballycroy sold Van Beethoven's half-sister by Tale of the Cat for $200,000. They still have a half-sister foal by Stormy Atlantic.
So what does all this have to do with all the back-to-school sales going on right now?
For Michaela, her future in the equine industry was born out of working the annual yearling sales in Toronto with her family. Sure, horses had long been in her parents' lives, and she was a pony club member with experience in eventing, show-jumping, even barrel racing. But at age 14, the shoe dropped and Michaela had had enough of the furry creatures.
"I went through a phase where horses weren't what I wanted to do," she said from Kentucky. She stopped riding for a bit, between the ages of 10 and 13. She completely lost interest. "I didn't think it was going to be my career path whatsoever," she said.
But then it came time at age 14 to start working the yearling sales. And the experience completely hooked her. But not in the way you may think. During that time when she went through high school, she matured enough to understand that Ballycroy had some good sales and some bad sales, too, some prompted by the loss of the slots-at-racetrack program.
"What really made me interested in going to Kentucky were the bad sales, like noticing that we were not getting the right amount of money for the first horses and seeing the Ontario division go down a little bit," she said.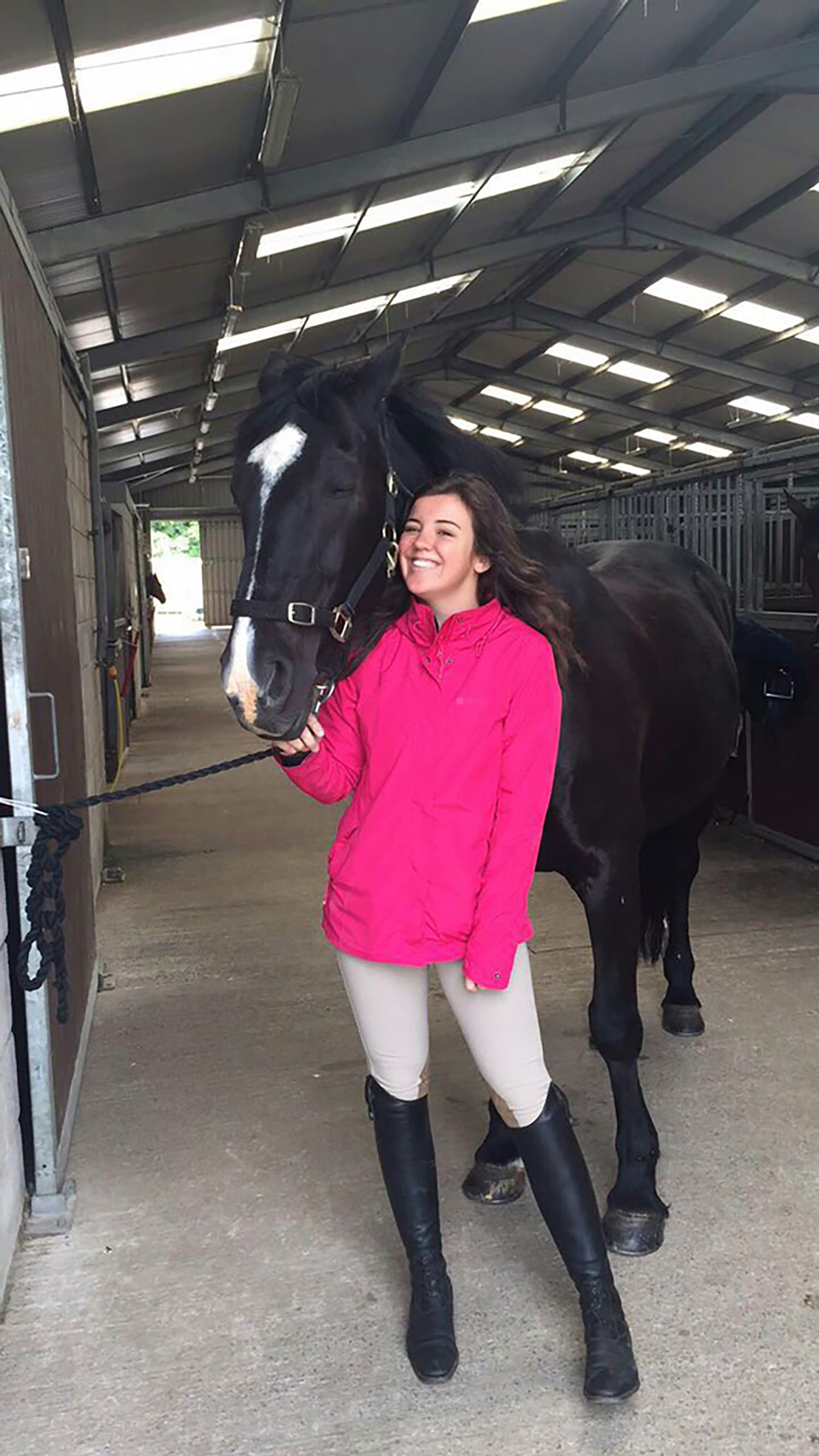 Now, there is no way she would do anything else. She intends to take what she learns through her studies to improve the industry at home in Ontario.
She's been busy, trying to get to that point. First stop on the trail, she won a Canadian Thoroughbred Horse Society scholarship – the Gillian Luxton MD Scholarship – given annually to one student a year for studies related to the horse industry. She applied to the University of Guelph and the University of Kentucky. But it's impossible to ignore the call from Kentucky, centre of the thoroughbred universe.
Also, her parents began to do business at Kentucky sales. There the industry is strong.
There is no stone unturned in Michaela's quest to learn. She's also taking a minor in business. For the equine science and management, she's taking courses in mathematics, chemistry, biology and then some fascinating courses right up her alley: pasture studies, thoroughbred investment, thoroughbred sales, equine behaviour, health and disease, anatomy and physiology.
And there was lots to learn about equine fitness in Scotland this past summer. (Think she was sitting on a beach somewhere? Not!)
Michaela took two classes at an agricultural college just outside of Edinburgh for four weeks – and the credits will transfer to the University of Kentucky. The entire college campus was a farm, and that's where her dormitory was, too, right beside the barn. Students attended four hours of classes in the morning, and then they would ride for four hours in the afternoon. These sorts of classes were not offered at the Kentucky university.
For about an hour and a half in the classroom, they would do paperwork, then move out to the barn and study anatomy right on the horse. "You're not just looking at a picture," she said. "And we would go out and do fitness testing on the horses. We would compare unfit horses to fit horses. It was super hands-on," she said.
Michaela has learned that it is not at all difficult to attend a university in the United States, nor is it difficult to find scholarships to help pay the freight. As a Canadian, she's on an F1 student visa, for which she filled out an application. She also applied easily to the university. "I think it's something that students in Canada don't actually realize that it's possible for them," she said. "It's not as complicated as they think to come down to U.S. schools. I think a lot more kids should consider it – because there are so many scholarship opportunities."
There are scholarships based off your major, your ethnicity, your interests, where you are from. "The school makes it easy to apply," she said. "You can do one application and send it out to a bunch of scholarship programs."
With one year left in her schooling, Michaela is already looking beyond. She will apply to enter a six-month study course at the Irish National Stud. And she also is pursuing a spot at the Darley Flying Start, a management and leadership training program created by Dubai's ruler, Sheikh Mohammed, to contribute to the long-term success of racing in the world. The program started in 2003.
Only 12 people get into the program each year, but Michaela has been beefing up her resume by working the thoroughbred sales in Kentucky (for Vinery Stud) and she did an internship at Godolphin two summers ago, working at the broodmare and foaling division of Jonabell Stud in Kentucky for three months. The Scotland course is also a recognizable plus on a resume.
She'll continue to do another internship next summer, too, and she has already worked the sales at Saratoga this year.
Back home, life continues with Ballycroy. The Kemps have two yearlings in the Toronto yearling sale, and will offer up another 10 for clients. They have nine mares at the farm and another 14 for clients. And don't forget the six-furlong training track where they also train, break horses, do layups, "anything you can do except stand stallions," Steven said.
It's an all-around education, every day.