By Emily Shields for Woodbine.com
TORONTO, September 14, 2018 – The Ricoh Woodbine Mile, Woodbine's $800,000 'Breeders' Cup Win and You're In' one-mile turf challenge has reached great heights attracting competitors from across the world.
However, the Grade 1 turf race has undergone a few face lifts over the years. Launched in 1988 as the Molson Export Challenge at 1 ¼-miles on the dirt, the race became known a year later as the Molson Export Million and stayed at the 10-furlong distance until 1991 when it was contested at 1 1/8-miles on the dirt.
In 1997, the Woodbine Mile Stakes, re-envisioned at one mile on the turf, was captured by Geri who became the first of a long line of memorable champions.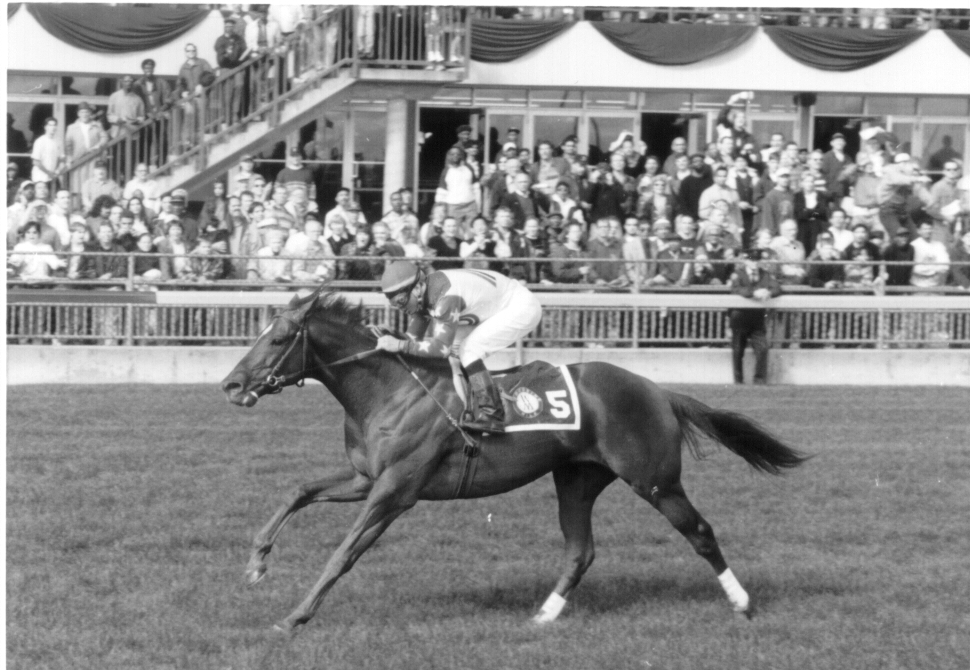 At each stage of its history, whether run at a route on the dirt or at a mile on grass, the race has produced some truly memorable results. From Prized (1989) and Dramatic Gold (1994) to Wise Dan (2012-13), Tepin (2016) and World Approval (2017), Woodbine's signature autumn race has proven itself as a major event.
Barry Irwin, who is best known as the man behind international ownership group Team Valor, was heading up his first syndicate, Clover Racing, in the late 1980s. The group was still in its infancy when it brought Prized to Woodbine for the 1989 Molson Export Million, then a ten-furlong contest on the dirt. Prized had just defeated Kentucky Derby and Preakness winner Sunday Silence in the Swaps Stakes, but he was still considered a cut below Clever Trevor, who had finished second behind Belmont Stakes winner Easy Goer in the Travers Stakes. Other runners included Florida Derby hero Mercedes Won and multiple Woodbine stakes winner Domasca Dan.
"The colt was sent from Southern California to Woodbine well in advance of the race because my trainer Neil Drysdale believed that it was important to get used to the track, the paddock and the surroundings," recalled Irwin. "All the talk beforehand was about Clever Trevor. We knew how good our colt was and never gave the possibility of losing a single thought. We were awfully cocky!"
Prized had to work for the victory, tussling with well-bred local star Charlie Barley in the lane. Later in the season, Prized sealed his place in history with a win in the Breeders' Cup Turf, but the victory at Woodbine still remained at the forefront in Irwin's mind.
"One of our partners walked out of the track with a medium six-figure amount of cash," Irwin said. But it wasn't the purse money or the winnings from the betting window that made a lasting impression. "I was very impressed with the reception we received from the members of the Canadian racing establishment," Irwin said. "They were very appreciative, warm and friendly. Many of them dressed as though they were attending Epsom Downs for the Derby. I like that. It was a great day."
From that moment on and as Team Valor developed into its own powerhouse entity, Irwin has regularly returned to Woodbine with top class competitors. "I consider the entire Woodbine complex to be the best racing and training facility in North America, with the possible exception of Belmont Park," he said. "Canadians love their racing and they follow in the traditions of English and French racing, which appeals to me. The support staff at Woodbine has always welcomed our racing partners in a friendly and caring manner. And the European-style buffet is something we all look forward to!"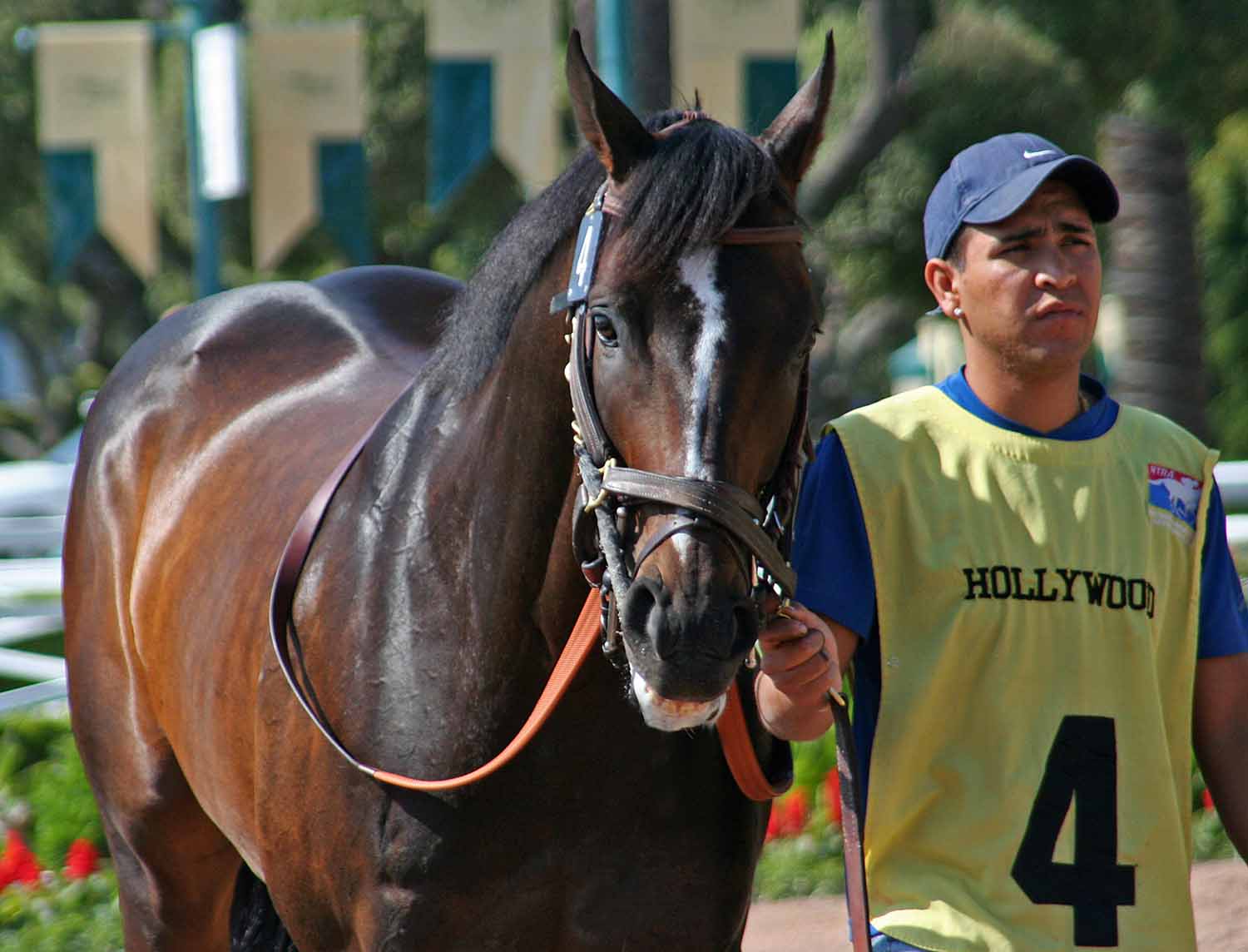 This fondness for Woodbine led Irwin to bring Becrux (ITY) in for the 2006 Woodbine Mile. The classy gelding faced another well-matched field, complete with several European shippers and a Saratoga graded stakes winner in Remarkable News (VEN). Irwin noted that the ride Patrick Valenzuela gave Becrux that day was "the most inspired ride of my career."
"Pat had been on suspension for problems relating to using drugs," Irwin said. "We had to apply for special permission from the California stewards to allow him to ride in Canada. At the last minute they gave him a reprieve. When I went to the jockey's room to see if Pat actually made it to Woodbine – which was not a given by any stretch of the imagination – he was sitting there waiting for me. Becrux was talented but no picnic to ride. Pat literally lifted that horse across the finish line."
Far away from the bustle of the Woodbine winner's circle, 1994 Molson Export Million winner Dramatic Gold lives out his retirement with owner Lori Piedra in Ramona, California. The senior horse, now age 27, earned over $2.5 million in his career, but didn't take kindly to retirement at his owners' Golden Eagle Farm.
"John and Betty Mabee, who owned Golden Eagle, had the attitude that he had earned his keep, so they didn't want to do anything else with him," Piedra explained. "He was living the life of a pasture pony all by himself. One time we went to treat him and it took three or four of us just to catch him. He didn't like people, because the only time he got messed with what when he had to get wormed or vaccinated."
Piedra took it upon herself to spend time with the Slew O' Gold gelding, who defeated subsequent Breeders' Cup Classic winner Concern in his Woodbine win when the race was run at 1 1/8 miles on the dirt. "We hit it off," Piedra said. "He's been my best friend ever since. When the farm closed down they asked if I would take him to have as my pet."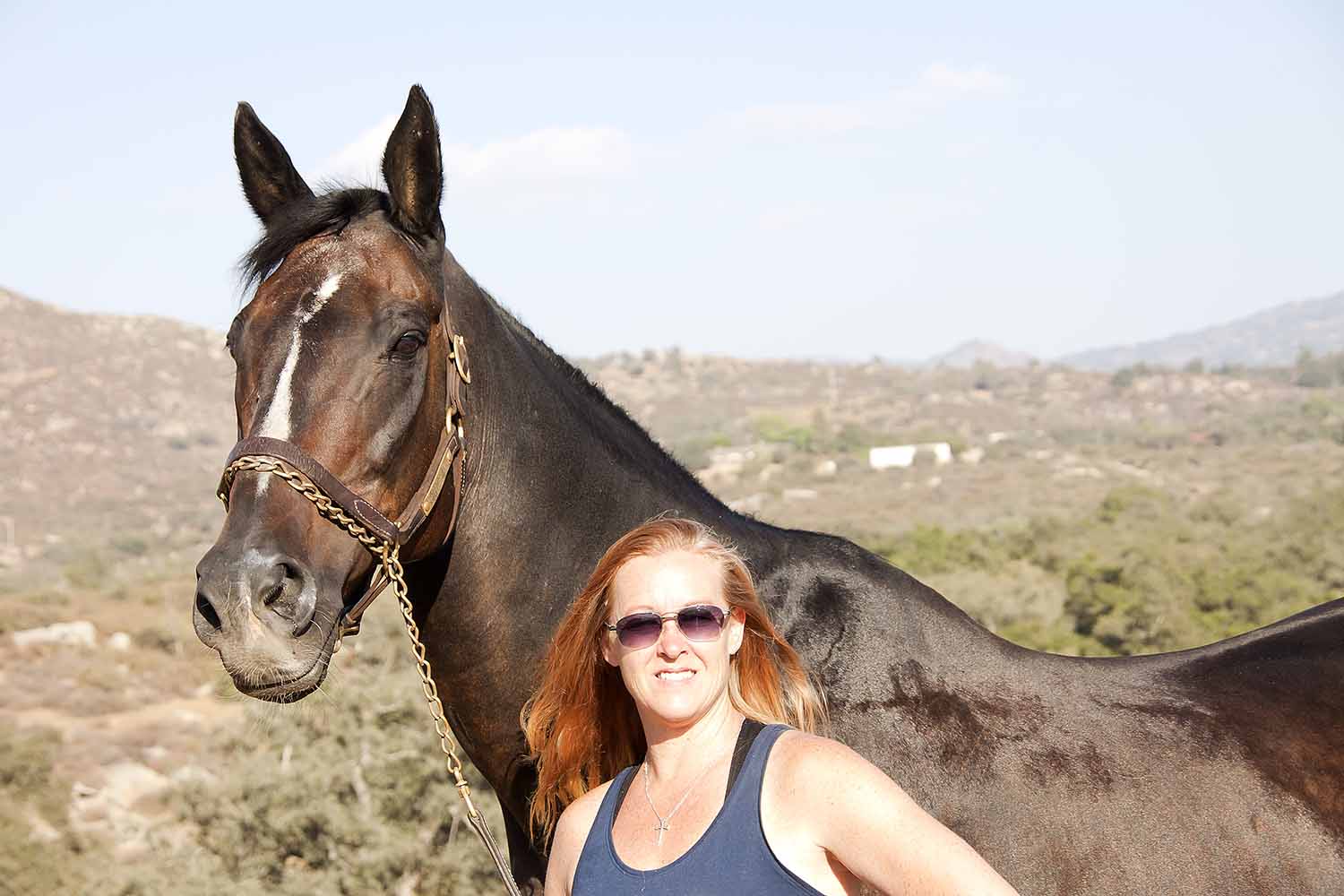 Piedra spent a few years riding Dramatic Gold, who towers over her at 17.3 hands and "will knock you down with his head if he wants your attention." Now Dramatic Gold is retired again, but "he still thinks he's a five-year-old racehorse. He thinks he's all that and more; he prances beside me when walking anywhere, he's full of himself. He knows he's earned it."
Since its restructuring, the Woodbine Mile has flourished. In just the last seven years, it has either been won by the reigning Breeders' Cup Mile winner, or produced that year's victor. Court Vision won at Woodbine in 2010, then Turallure took the trophy in 2011. Seven weeks later, the two Woodbine Mile winners went toe to toe in the lane of the Breeders' Cup at Churchill Downs, with Court Vision defeating Turallure by a nose. Popular gelding Wise Dan continued the tradition by winning both races in 2012 and 2013.
Just last year, the Woodbine prep produced Breeders' Cup Mile winner World Approval, who completed the double for Live Oak Plantation and trainer Mark Casse. The longtime Canadian conditioner also won the Woodbine Mile in 2016 with Tepin, winner of the 2015 Breeders' Cup Mile, who nearly made it a double when finishing second in 2016.
"The timing of the Woodbine Mile is so good," Casse said. "For us, of course we want to come and run there for the hometown fans, but the reason we love it is the timing. And it's a wonderful safe turf course, as well, so your horse normally comes out of the race a little happier than they might at some other places."
The 22nd edition of the Ricoh Woodbine Mile, in its now established presence as a one-mile turf test, will take place September 15, and the stellar international cast assembled promises another thrilling chapter in its history.