TORONTO, October 12, 2018 – Participating in Sky World Racing's Climbing Everest promotion for a chance to win a $5,000 (USD) donation to a charity of his choice, Woodbine track announcer Robert Geller will be represented by Vega Magic, leaving from Gate 7 in the $13 million (AUD) TAB Everest in Sydney, Australia on Friday night (October 12).
To celebrate the world's richest race on turf, Sky Racing World has invited popular North American industry identities to participate in Climbing Everest. The promotion participants drew gate numbers earlier this week and the gate positions have been assigned to horses for the TAB Everest at Royal Randwick racecourse. The participant who has the winning Everest horse leave from their gate will receive the $5,000 (USD) donation to charity courtesy of Sky Racing World.
Geller will be cheering on Vega Magic and hoping to earn the donation for Longrun Thoroughbred Retirement Society. Vega Magic is a dual Group 1 winner, who finished second in the inaugural running of the race last year.
Here is a look at the field with Climbing Everest participants: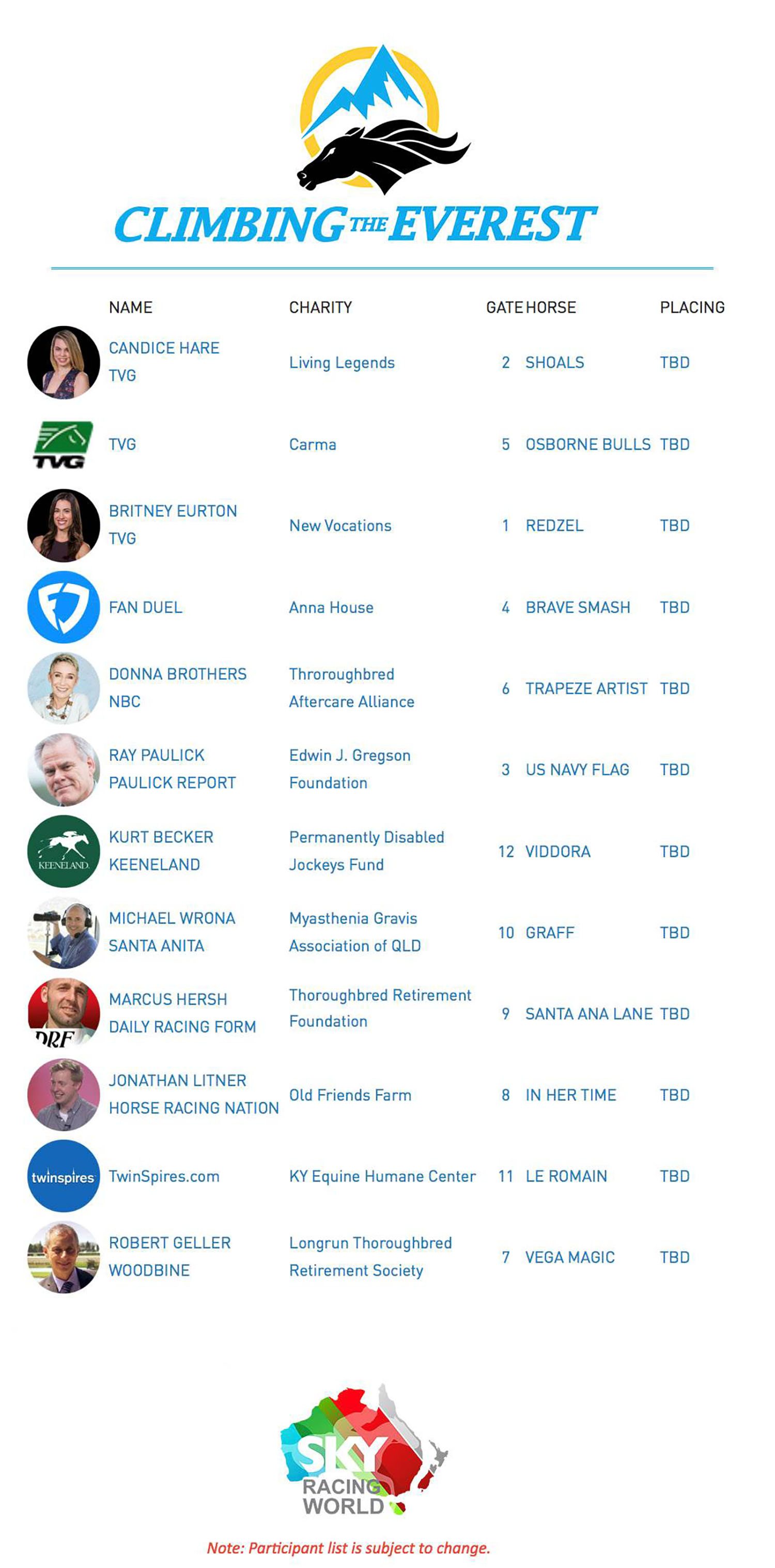 The first race on October 12 is set for 9:25 p.m. EDT (6:25 p.m. PDT) with the headlining TAB Everest scheduled for 12:30 a.m. EDT (9:30 p.m. PDT).
(With files from Sky Racing World / Photo courtesy of The Everest)