TORONTO, June 1, 2018 – Rafael Hernandez is off to a fantastic start at the Woodbine meet and currently leads all jockeys for both wins and earnings heading into the first weekend of June.
After cracking the top three standings at Woodbine for the first time in his career last year with 154 wins, Hernandez has earned 42 victories (including four stakes wins) through the first 19 race days of the 2018 meet — 20 more than defending dash-winning champion Eurico Rosa Da Silva, who has risen to second-place despite missing the first two weeks of action. Hernandez was the first jockey to top the million-dollar earnings mark this season at Woodbine, with his mounts raking in more than $1.7 million already.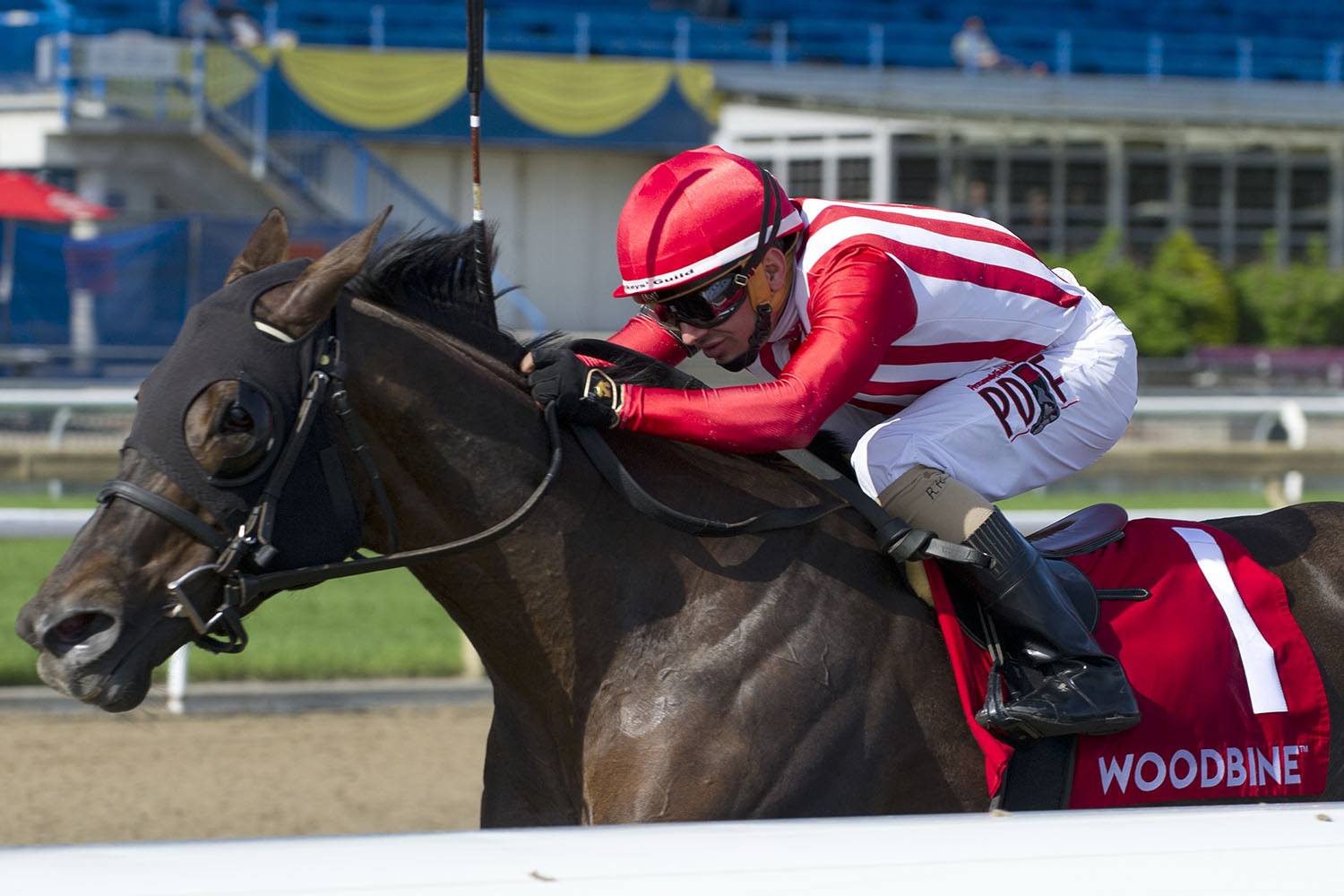 Last year's leading trainer Norm McKnight currently sits atop the standings once again for wins with 25. Mark Casse ranks second for wins, trailing by just nine, but is the front-runner in the earnings category with his starters (including four stakes winners) accumulating more than $1 million in purses.
Bruno Schickedanz tops the charts as an owner for both wins (14) and money earned ($490,744). He is tied with Entourage Stable, which campaigns Pink Lloyd, with two stakes winners in Inge and Scotty's Model. Chiefswood Stable is the second-leading owner so far at the meet with seven wins and nearly $450,000 in earnings. Meanwhile, Racer's Edge Inc. currently boasts a perfect five-for-five record.
While 18 horses are two-time winners so far, Are You Kidding Me leads the pack for earnings with $149,700 thanks in part to his victory last weekend in the Grade 2 Eclipse Stakes, which carried a purse of $175,000. Pink Lloyd is close behind with both of his wins earned in stakes action for a total of $135,000.
Jockey – Wins

Rafael Hernandez – 42
Eurico Rosa Da Silva – 22
Patrick Husbands – 20

Jockey – Earnings

Rafael Hernandez – $1,711,609
Patrick Husbands – $1,063,339
Gary Boulanger – $1,031,692

Trainer – Wins

Norm McKnight – 25
Mark Casse – 16
Robert Tiller – 13

Trainer – Earnings

Mark Casse – $1,055,969
Norm McKnight – $848,595
Robert Tiller – $519,777

Owner – Wins

Bruno Schickedanz – 14
Chiefswood Stable – 7
Sam-Son Farm, Stronach Stables, Racer's Edge Inc. – 5

Owner – Earnings

Bruno Schickedanz – $490,744
Chiefswood Stable – $447,217
Sam-Son Farm – $286,758

Horse – Wins 

Abbaa, Are You Kidding Me, Be the Change, Chill, Conquest Swagman, Crumlin Queen, Danzig Rainbow, Houdini Affair, Kapellmeister, Miss Savvy, O'Kratos, Pink Lloyd, Remembering Mickey, Sanity, Silent Poet, Sweet Romance, Switchblade, Thirty Nine Seven – 2

Horse – Earnings

Are You Kidding Me – $149,700
Pink Lloyd – $135,000
O'Kratos – $111,600
*Wins and Canadian earnings at Woodbine from April 21 to May 31, 2018.