By: Hayley Morrison for Woodbine.com
TORONTO, December 11, 2018 – As morning training wraps up on Woodbine's backstretch, the horses within Colebrook's barn settle into their feed, keeping warm and cozy while patiently awaiting their next race day. Down the shed, a chestnut mare with a striking white blaze known as Abby Grace stands quietly at her stall door, seemingly eager to greet anyone walking by.
"She's friendly, but she is a gritty little thing. You go in there (her stall) and she doesn't like it, you are getting booted out and she bites. She's a little scrapper, she was named well," said Ashlee Brnjas, who runs the operation established by her father John Brnjas.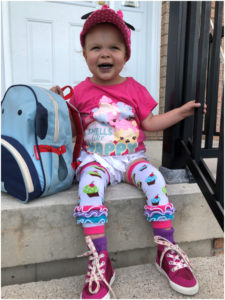 While the five-year-old daughter of Niigon does not have a glittered resume by any means, she is named for someone very special. A young girl, a fighter herself, named Abigail Grace 'Abby' Eveson, who suffered from a rare congenital heart defect and passed away on Wednesday, October 24 at the tender age of five.
Born without her main pulmonary artery, Abby had her first surgery 14 hours after birth. Spending countless hours at SickKids hospital, Abby's parents, Rebecca and Craig Eveson, have been by their daughter's side with every procedure, committed to giving her the best care possible.
The Evesons have been friends with Brnjas for nearly last two decades. "We were in high school. I didn't meet Becky right away. I met Craig first. Craig had a local group of friends in King City. We just met through mutual friends, then became friends and stayed friends throughout the years."
The couple have also been a part of special moments in Brnjas' life including her wedding day seven years ago. Becky even made her wedding cake.
In June 2013, the couple welcomed Abby into the world. Diagnosed with a heart defect, the Evesons have been through some difficult times since her arrival, including three open-heart surgeries. Yet, through painful moments and days of unease, they cherished every moment with their daughter.
"She was amazing. She just had a genuine love for people, for places and things. You could have given her anything and she would have looked at it like it was a gold bar. She was always so thrilled about everything," said Craig, who knows Abby's zest for life added a dose of sunshine to their family, which includes her two loving brothers, Charlie and Jack.
While nobody can truly understand the hurdles the family has faced, Brnjas has at least an inkling of the difficult time they've had. The horse trainer suffered a kidney problem while she was growing up and spent a fair amount of time at SickKids to resolve the problem.
Seeing what her friends were going through, Brnjas knew that she wanted to do something for them. "I could just understand, because this little girl had a heart defect and I needed to name the horses. I called Craig and asked if we could name the horse after Abby and they said, 'Oh my god, yeah.'"
The Evesons were surprised but extremely touched by the gesture. "I didn't realize what it takes to name a horse or anything like that. So it was a great honour to have this large beautiful animal running wild and free for our little girl," said Craig.
The family has come out to Woodbine on several occasions to watch Abby Grace race. Brnjas also fondly recalls the young girl meeting her four-legged friend.
"She came to the barn, she met her horse, and she came into the paddock and watched her horse get saddled. The jocks all took pictures and held her. I think one of them gave her a whip or a set of goggles."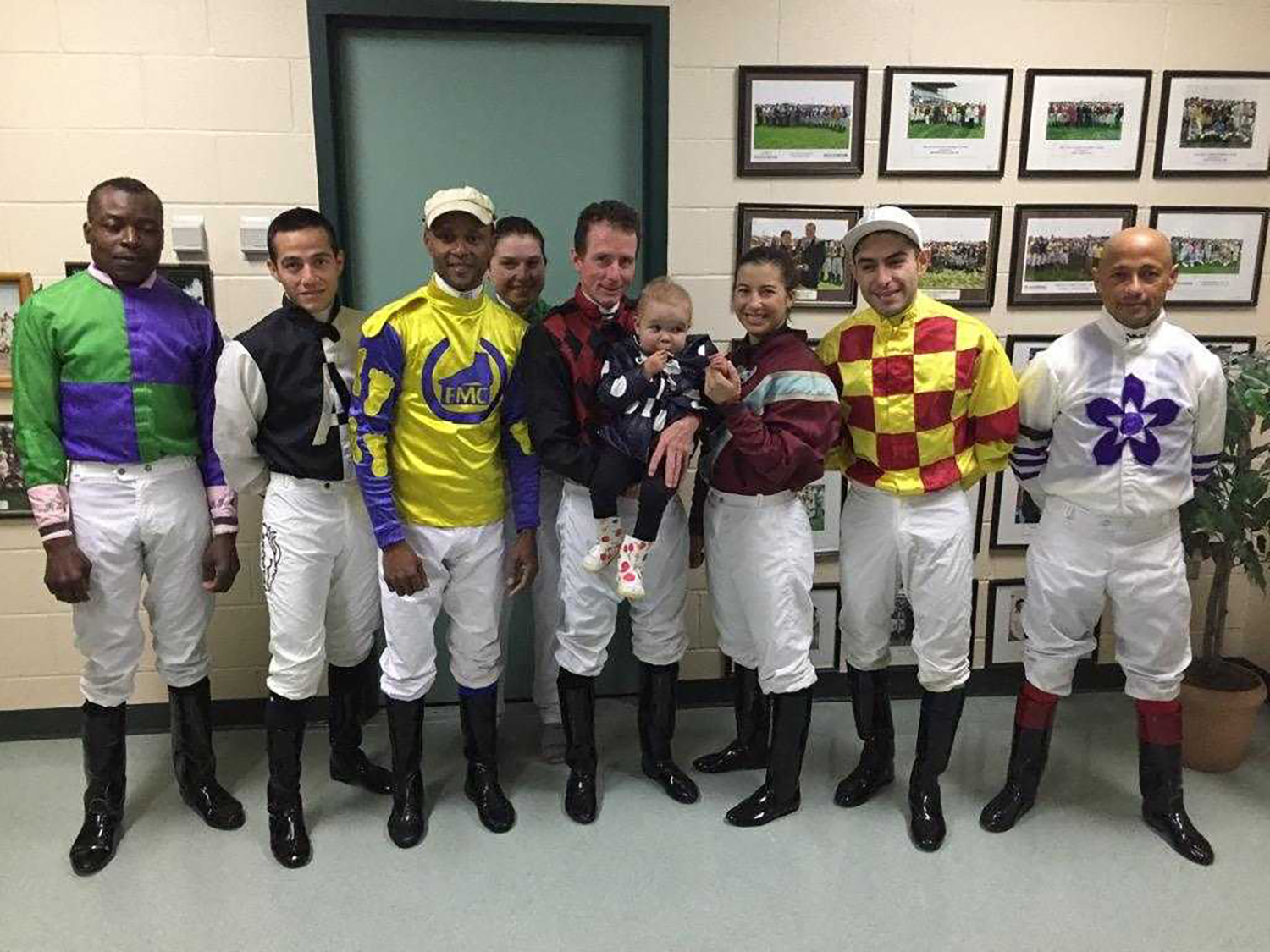 Abby's parents know how special those moments were for their little girl, who had endured so much but yet also overcame so much. Their daughter's journey has prompted the couple to 'pay it forward' with random acts of kindness. Not only creating positive energy for Abby, but also inspiring people to be nice to one another.
In 2014, the couple also established a fundraising day known as the 'We Believe in Abby Day' in the Schomberg Township. The day is a free event in the community to raise funds for the Labatt Family Heart Centre at SickKids.
"We would plan an event at a local park and we would have entertainers and bouncy castles. It was just an opportunity for families to get out, be families and be with each other," said Craig.
Important members in their community, the Evesons have also organized Christmas parties for kids who have vulnerable immune systems and are also heart patients. All the while, the family has continued to keep any eye on their four-legged friend carrying on the name and legacy of their daughter.
In July 2016, Abby Grace broke her maiden winning her first race going 1-1/16 miles over the turf. After Abby Grace's first win, Brnjas donated $5,000 to the Eveson's fundraising campaign.
This year, the chestnut mare has been running well. So well in fact, that the Evesons received an important phone call in late September. "Abby Grace won not too long ago and Ashlee called me right away and said put it on the TV for Abby. So I sat on the couch and she was just beside herself that her horse had won and just super excited."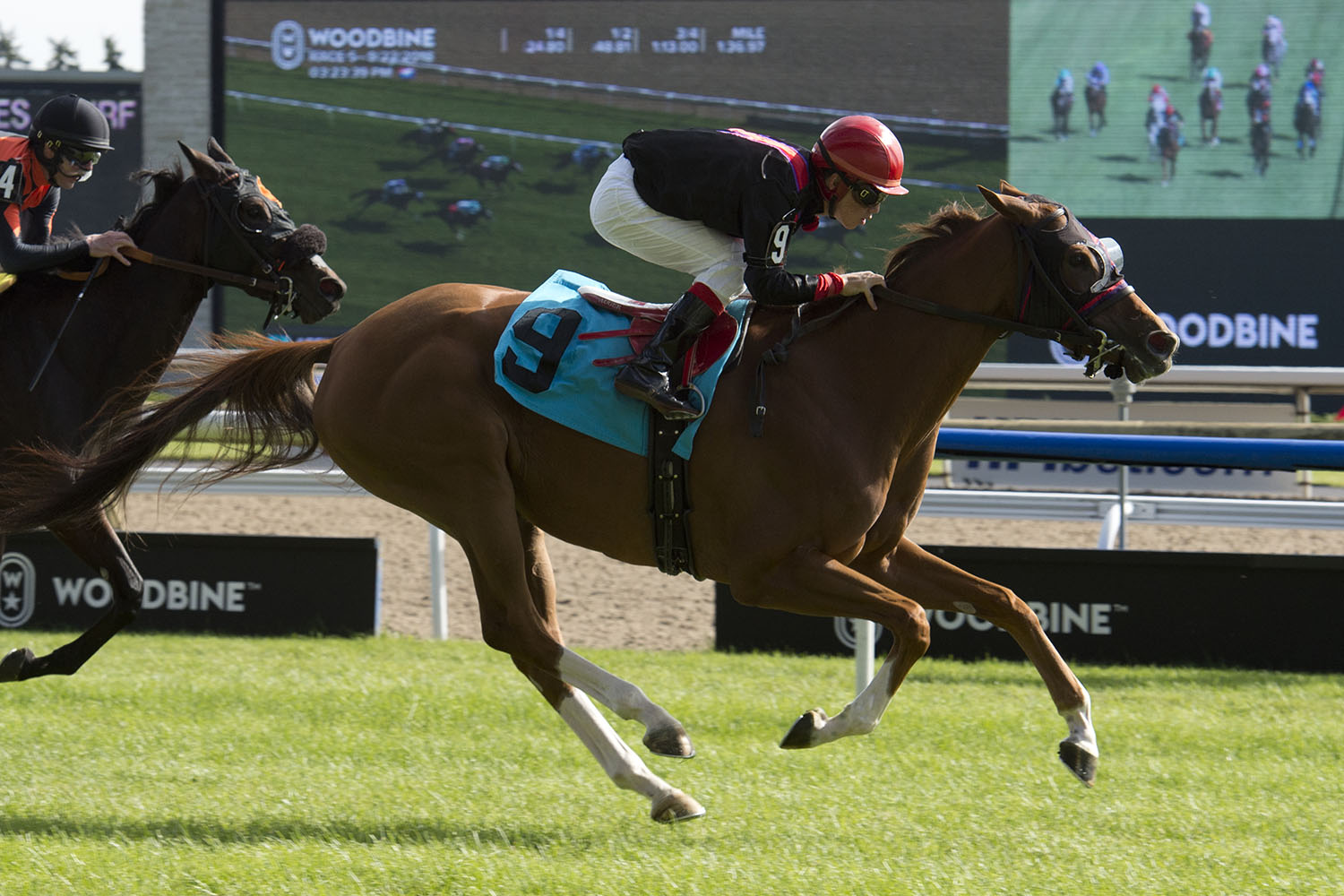 A victory for Colebrook, but also a victory for Abby, who had fought tooth and nail to not just survive, but thrive and bring joy to her parent's life everyday.
Making sure to document all those precious moments in Abby's life, the Evesons created a 'We Believe in Abby' Facebook page. The page is flooded with both videos and photos that pinpoint all the important and memorable steps their daughter had taken. Abby's big smile greets you on each post, whether it's heading to school dressed in her favourite colours (pink and purple), taking several steps inside the house, or simply enjoying the most out of life. The hashtag, the page and the constant updates are just a touching insight into the beautiful life Abby lived.
Recently, Craig and Becky received some exciting news, shortly followed by a tough day for the family, the Schomberg community and those who followed Abby's story. "So Tuesday (October 23) was the blood test that Becky found out we are having another child and then on Wednesday, Abby passed away."
Forever in their hearts and at the forefront of their minds, the Evesons have already thought of several ideas to build upon Abby's legacy.
"We are still going to donate to SickKids, but right now we are going to focus on giving back to the community that has given so much to us. We would like something for the kids and the families. We want to make a pavilion and if they feel they want to raise awareness for something or do a fundraiser, they can have a proper launch pad to do that sort of thing. And then have the playground become accessible. It's kind of our vision for now. We have to work with the town and can't guarantee it, but that's kind of our vision."
Meanwhile, a certain chestnut mare is standing strong and bright-eyed waiting earnestly for her next race, which will will be Friday afternoon's second race at Woodbine. She will not only carry a jockey, but also the wonderful spirit of a young girl who lived life wholeheartedly.