By: Chris O'Leary for Woodbine.com
TORONTO, October 21, 2020 – When Mighty Heart bursts out of the gate on Saturday at the $400,000 Breeder's Stakes, he'll be chasing history. 
Front and centre is the rare OLG Canadian Triple Crown, which hasn't been won in 17 years and is a feat only accomplished by 12 other horses. The success that Mighty Heart has had this year is surprising to some — it's not often a one-eyed colt is winning races — but not to owner Larry Cordes or the people that are around Mighty Heart the most. 
"His hearing, I believe, has improved because of the eye issue," Cordes said. Cordes' granddaughter, Jennifer Perrin, mentions that when he's near a horse or a horse is coming up around him, you see his ears moving, trying to compensate for his missing left eye. 
After Mighty Heart came in at 2:01.98, winning by seven-and-a-half lengths on Sept. 12, his jockey, Daisuke Fukumoto marvelled at the horse's refusal to quit. "He just kept going," he said after the race. "After the wire, he still kept going, he didn't stop there. He only has one eye but he (has a) big heart. He's a Mighty Heart."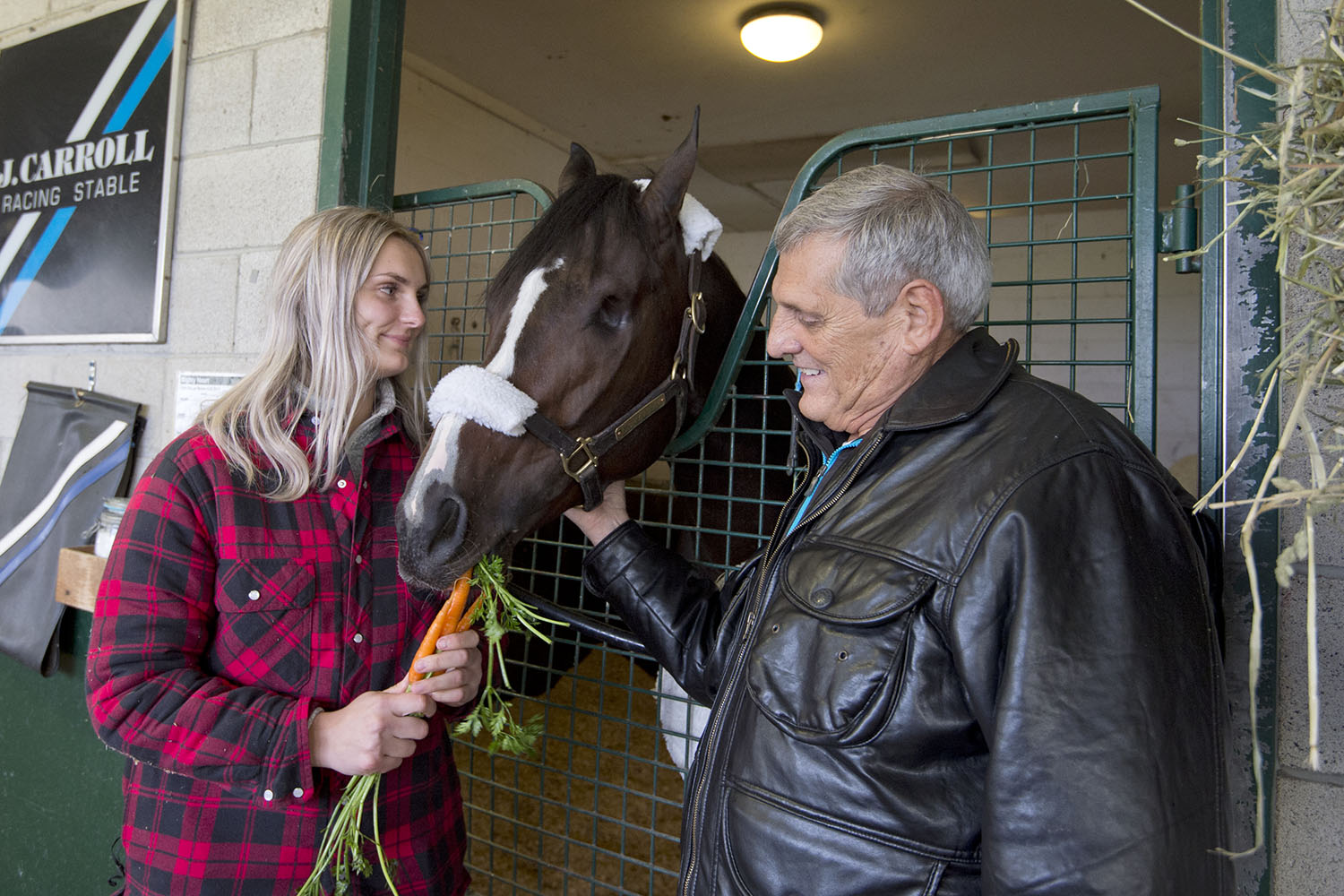 This isn't the first Mighty Heart in Cordes' life. It's a funny juxtaposition when you realize that Mighty Heart, the elegant, powerful horse that's on the verge of history, is linked to a Sphynx cat that's about five years its senior. 
Cordes' girlfriend and her daughter are longtime breeders of Sphynx cats, the hairless, wrinkled-skin felines that many people may have been introduced to in the Austin Powers movies. 
He recalled a litter of six kittens being born and one being incredibly tiny. The mother rejected it but Cordes' girlfriend, a registered nurse, was determined to help him. 
"She took an eyedropper and got a mixture for him. She fed that kitten 12 times a day. Every two hours, she'd have an alarm set to give him his eyedropper of feed for 12 weeks. After 12 weeks, he's still very undersized," Cordes said. 
They named the cat Mighty Heart because of its determination to live. The cat's life has been full of ailments and struggle.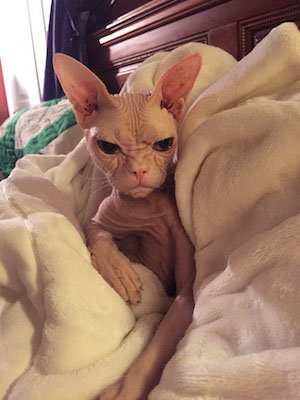 "He stopped breathing twice and she got him breathing again. Four years ago he had a major stroke. Major stroke. He was incapacitated for 14 weeks," Cordes said. 
"He couldn't get up, he couldn't stand up, nothing. Some very fine veterinarians…said, 'He's not going to make it, he's too frail a cat.'  He made it through after 14 weeks. My girlfriend was hand-feeding him in bed, taking him to the litterbox, letting him do his job, washing him off and putting him back in bed every four hours." 
After 14 weeks of that, Cordes walked by their room and saw Mighty Heart the cat sit up. He told his girlfriend and she rushed home. Two hours later, the cat was standing. They're not sure how many of his lives the cat has used up, but if there were a punch card, it'd be full of holes. 
The cat currently has some left shoulder issues, he drags it a bit, Cordes says, but in the last four years he's improved. He figured Mighty Heart was around 70 per cent normal, when they discovered a major cyst that grew to the size of an orange. Too frail for a biopsy, the vet "made a concoction," in Cordes' words that got the cyst down and under control. It's since come back but is being treated again. 
After years of watching their cat fight for its life, Cordes saw this young horse get into a paddock accident and lose his left eye. He saw what the horse would need to fight through his ailment and it felt too familiar. 
"When Mighty Heart the horse lost his eye I said, wait a minute, here's this baby, two weeks' old with a major handicap. Here's Mighty Heart (the cat) over here who's had five major problems. We called (the cat) Mighty Heart because he shouldn't have lived from Day 1. 
"I said to Kimberly way back then seven years ago, 'Let's call this kitten Mighty Heart because he's got some bloody big heart.' Then this horse got the eye problem and he'll need a monstrous heart and desire, just like this cat."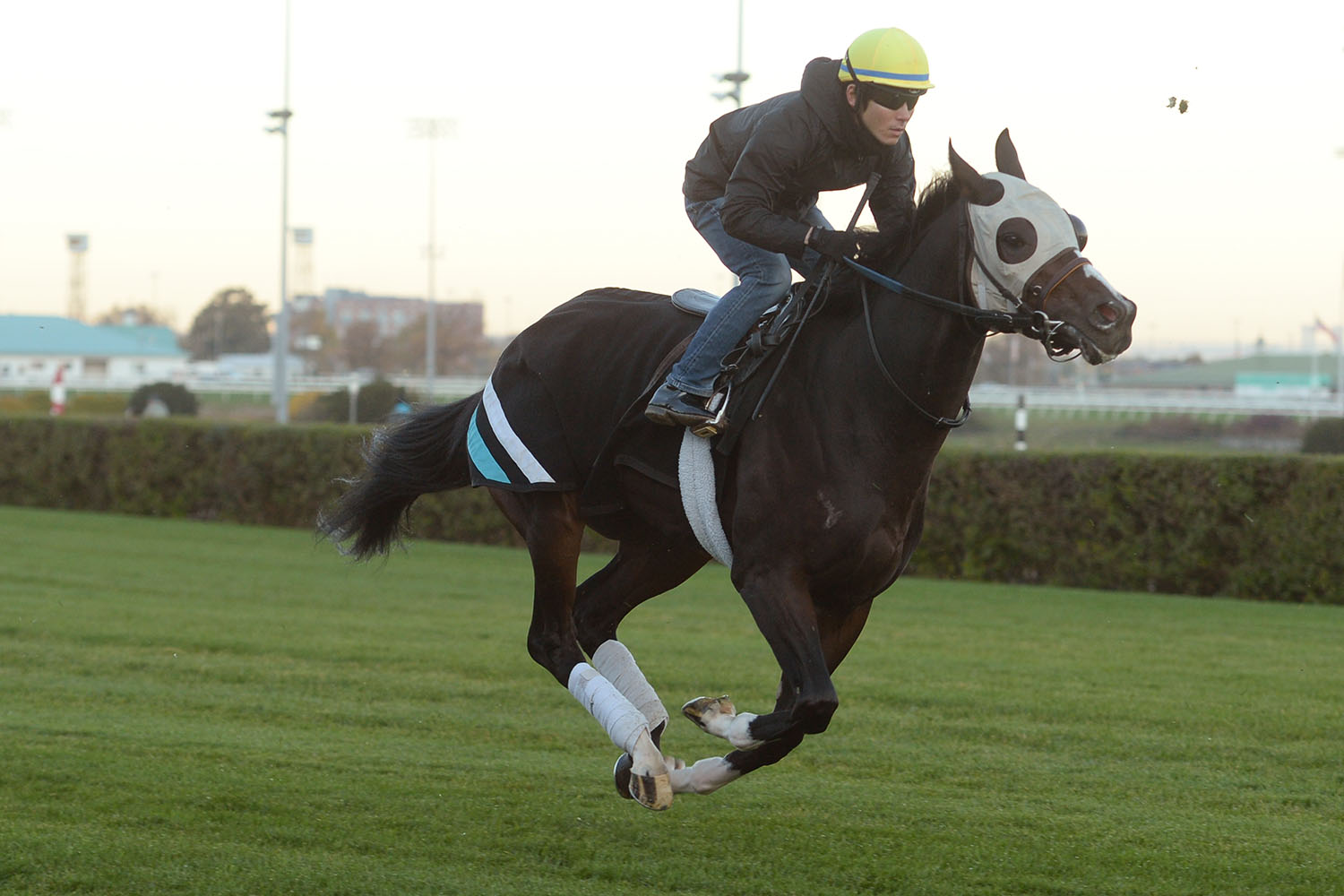 Hall of fame trainer Josie Carroll would become the first female trainer of a Triple Crown winner if Mighty Heart can win on Saturday. She said she saw something special in Mighty Heart (the horse, to be clear) fairly early on in her work with him. 
"When he came in, he went through all the initial training drills just with the group he came in with," Carroll said. "I think having done it for enough years, when you start to do speed work with them and put one horse against the other, that's when the good ones start to stand out. 
"He started to show something as soon as we started to give him a little bit of challenge, he always rose to the occasion."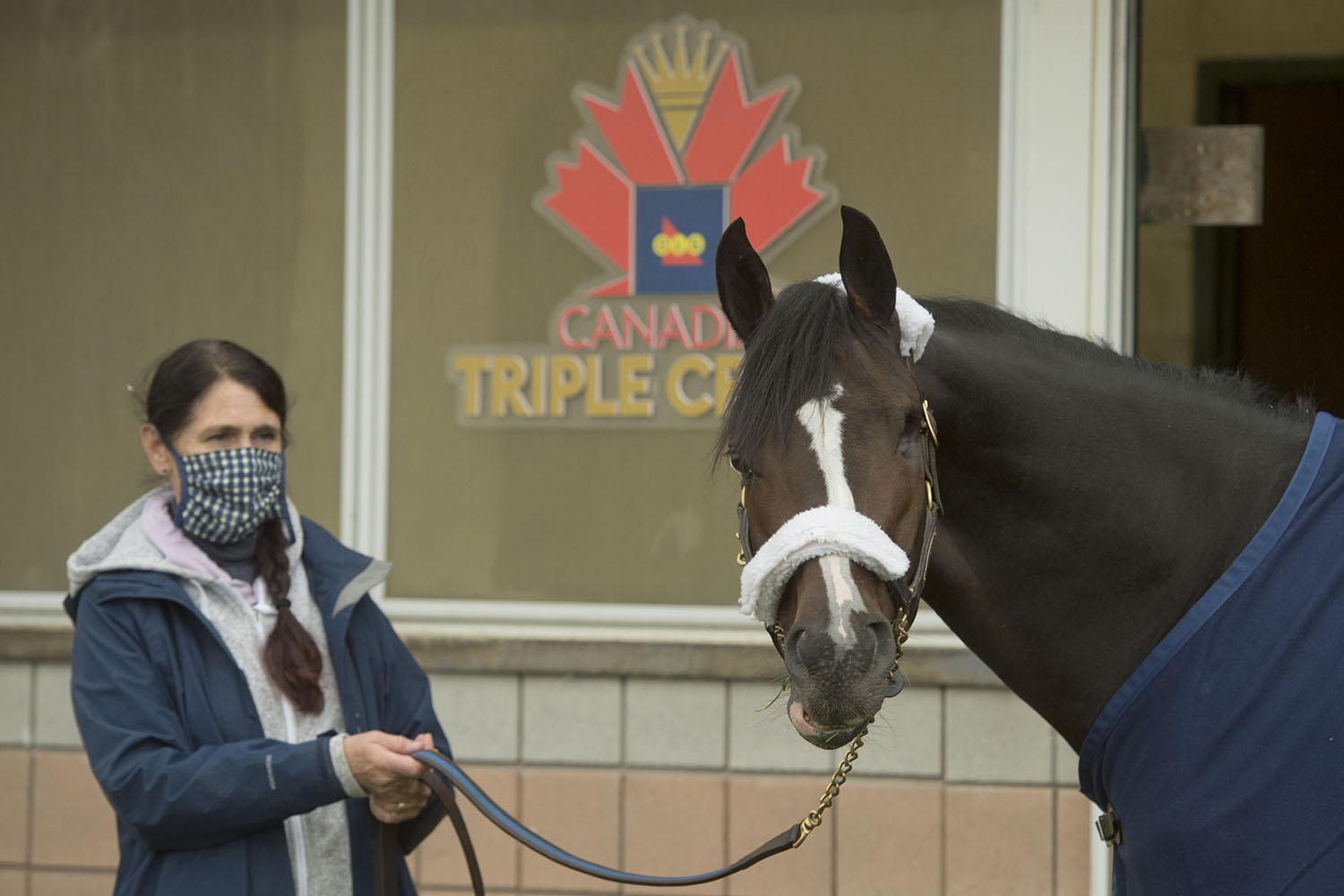 Over the last few weeks, Mighty Heart has become something of a celebrity as he's inched closer to the Triple Crown. A large part of it is that he's winning and chasing history. Another part of it could be that he's overcoming odds, winning with one eye and bringing a feel good story in a year that's decidedly lacking in them for everyone. 
"I'm a believer…in animals, if enough love and care is shown…they'll absorb it and react accordingly. I believe that people do it too," Cordes said, pointing out the work that Carroll, Perrin, groom Siobhan Brown and exercise rider Des McMahon have put in with Mighty Heart.  
"I'm a firm believer that animals do the same thing. If you show that love and that caring they will respond to you and this is what's happened here. I'm telling you. That's amazing."