By: Jennifer Morrison for Woodbine.com
Victorious owners, trainers and jockeys pose for a photo with their horse and bask in attention. It is at the end of the lead shank, however, you will find one of that horse's most important team members, his groom.
Grooms, hotwalkers and exercise riders are often in the background when it comes to the glory of a winning horse but make no mistake, these unsung heroes provide the care and love so integral to a happy and healthy Thoroughbred.
Crystal Todd has dedicated her life to caring for animals. The 37-year-old from Shelburne, ON has been a groom at Woodbine racetrack for six years following jobs at vet clinics and volunteer work at wildlife sanctuaries.
Todd came to Woodbine in search of a change.
"My grandmother had just passed away and working at the vet clinic, there were too many more sad days than good ones," reflected Todd.  "There was just too much sadness in my life at the time and I really wanted find somewhere I could be more hands-on animals."
As a hotwalker in her first year at the track, Todd cooled horses out after exercise, helped out grooms with washing feed tubs and filling hay nets during the rush of the morning activities and gathered as much knowledge about racehorse care as she could.
When she graduated to groom, she was now responsible for four or five horses six days a week from the early morning to sometimes late at night.
Today, Todd is a groom for one of the track's most successful stables, that of Canadian Hall of Famer Josie Carroll.
With five horses to case for each morning, Todd is in the Carroll barn at 4 a.m. each day to begin the rituals of cleaning stalls, brushing horses and monitoring temperatures, tacking them up for exercise and then 'doing them up' (putting on leg bandages) and feeding. That takes a groom to lunch time and sometimes later; if one of their horses is racing, a great deal more preparation is involved.
These skills required to care for Thoroughbreds must be learned and practiced over long hours. The daily contact, special rapport and love given to each horse is invaluable.
"If you don't love the horses, this is not a career for most people," said Todd, who moved into the Woodbine dorm three years ago from an apartment in downtown Toronto when travel to and from the track became a hardship.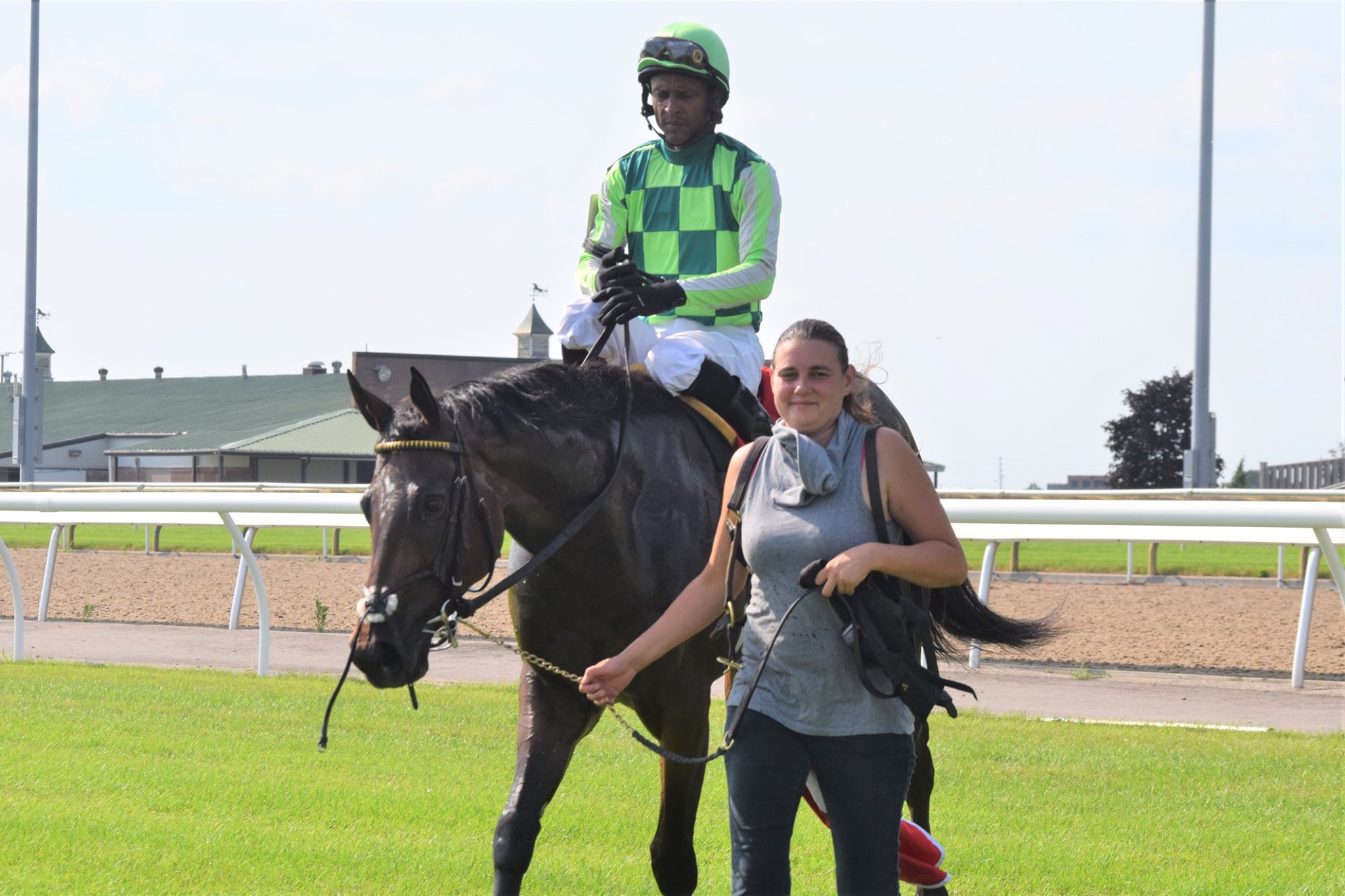 One of the horses Todd cared for all season was Ivan Dalos' Court Return, described by her as a bossy filly and energetic who challenged her daily.
"She has kicked me and bit me, she can be tough," laughed Todd. "If you came out of her stall each morning unscathed that was something."
But through patience and care, Court Return had the best racing season of her career, winning the Eternal Search Stakes and then finishing second by just a neck in the Grade 1 E.P. Taylor Stakes in the fall.
"I am very proud of the work that I do with owner's horses and that was a special moment," said Todd.
There was a lot of excitement in the Carroll barn in 2020, in particular in the form of Mighty Heart, the one-eyed wonder colt who won The Queen's Plate and Prince of Wales Stakes.
Groomed by Siobhan Brown, Mighty Heart put the barn in the media spotlight during the season but as Todd says, the day-to-day work goes on.
"Our crew at Josie's is great. Everyone pitches in and helps others. For example, if Siobhan was getting really busy with Mighty Heart, we were there to help out and keep the flow of the day going."
And a groom's work doesn't always end after morning activities. Four bandages need to be put on five horses, horses need to be prepared for a race and plans need to be made for the next morning.
"My friends in the dorm make fun of me when I come home each day as I always have two big bags of bandages with me," said Todd. "My partner Beresford and I will sit down in the evening and start rolling them up again for the next morning. That's our homework."
Todd lives in one of Woodbine's two dormitories year-round, sharing a room with fellow horseman Lee. Hundreds of backstretch workers live in the dorms during the time the barn area opens in February to closing time of the season in December. Todd and Lee are among over 130 who will stay in their dorms this winter, many more than usual as those who typically accompany stables to the south are staying put due to the COVID-19 pandemic.
In an effort to support those living in the dorms this winter Woodbine and the Horses First Fund recently announced it will provide residents with a nutritious hot meal once a week. Woodbine has also reduced the dorm rent by 50 percent, donated $4,000 to the Race Track Chaplaincy and will also be engaging with workers through activities and giveaways.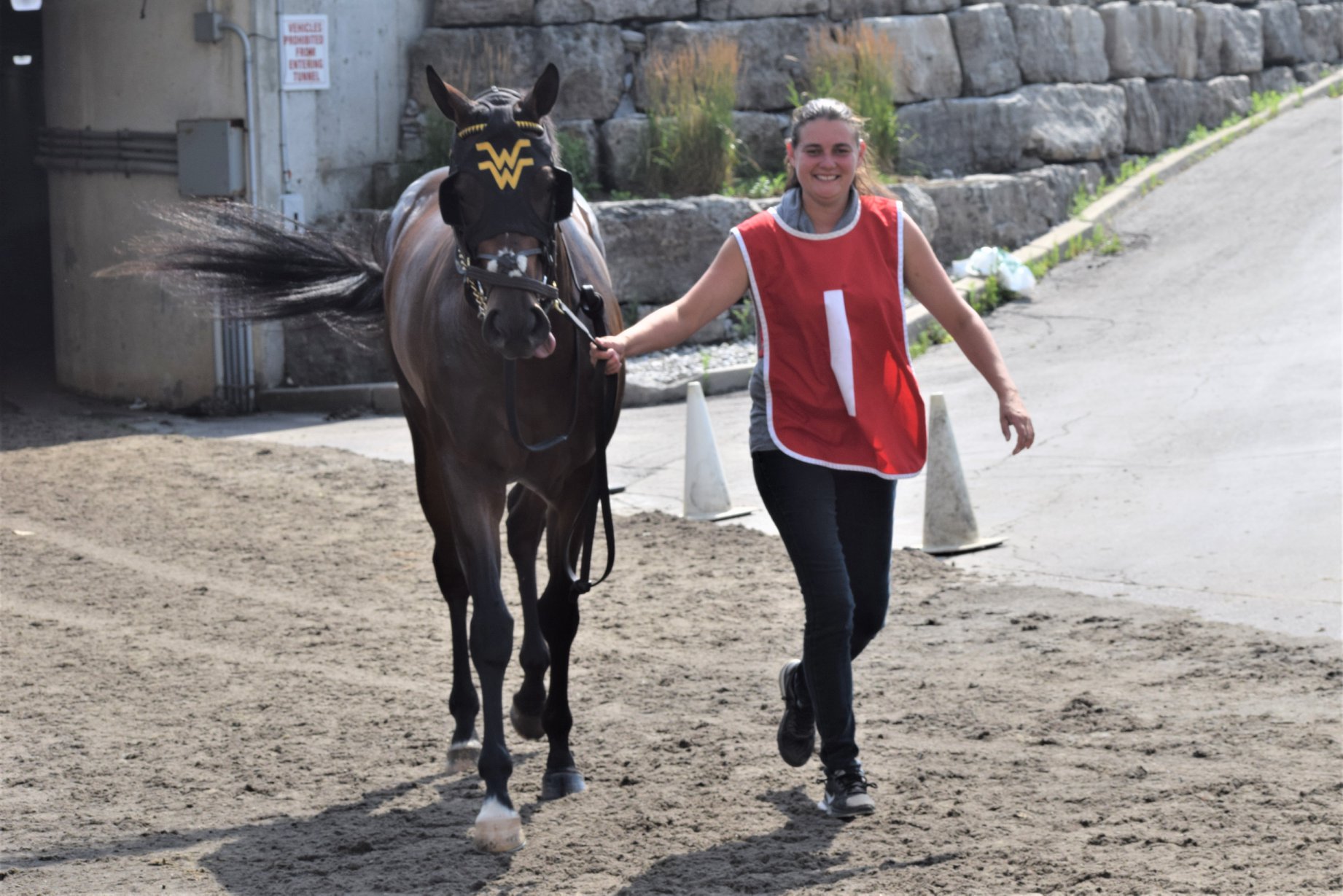 Todd is grateful for the initiatives set out by Woodbine this winter. "The hot meal is a great thing, especially for many of us who don't have cars. There is not a lot open around [the track] either, everything is shut down due to the pandemic."
And unlike Todd and Lee, who have been together for several years, many of the workers living in the dorms live by themselves or with a roommate. "We have our dorm set up like a little apartment and we can make some meals and will share them with others."
Josie Carroll recognizes the importance of her barn staff and will often be heard praising them in post-race interviews.
"Trainers don't get horses to do what they do by ourselves," said Carroll. "My entire crew works very, very hard, you like to see them get credit they deserve."
For Todd, she will enjoy a couple of months of catching up on some well-deserved sleep before the backstretch opens again in late February.
"It is nice that Woodbine are doing these things for all of us back here; it is nice to be recognized. We work very hard through a long season and all of us are proud of the work we do."