Typically, it takes all of one glance for the convivial chestnut to make a lasting impression.
Every moment spent with the Saratoga Boy, aka, Toga, is a treasured one for Lauren Millet, the woman who handles the reins as Farm Manager at LongRun Thoroughbred Retirement Society's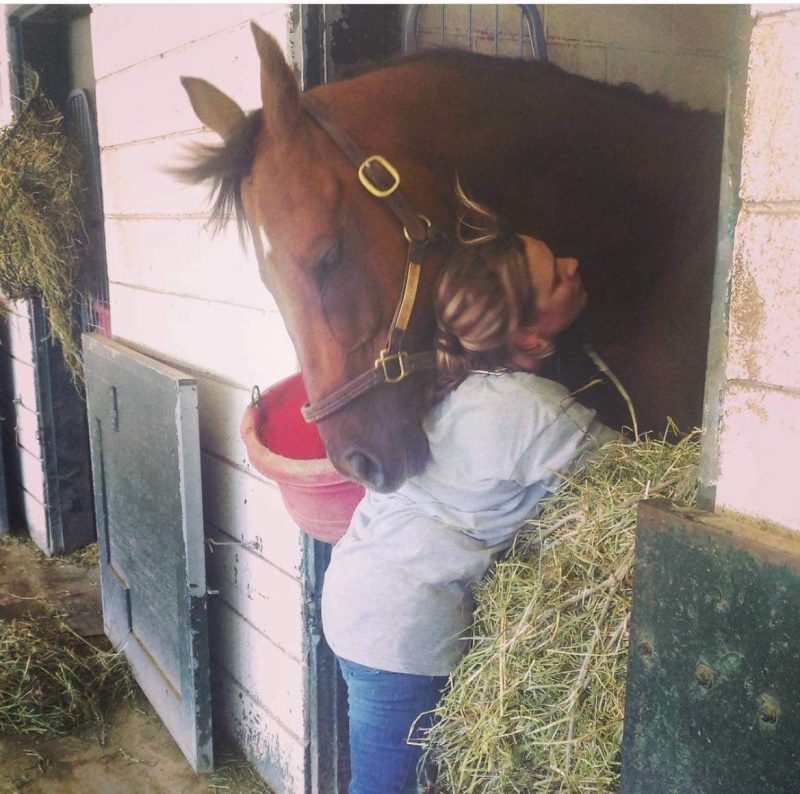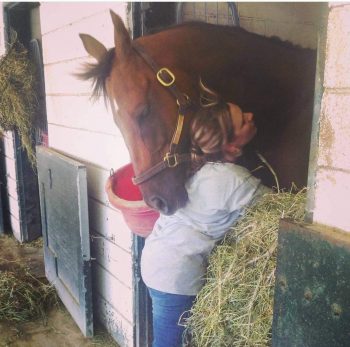 100-acre property and home to over 50 retired Thoroughbreds.
"He has the sweetest expression, soft eyes, these tiny little ears that sit a bit close together, with a full-flowy forlock in between," said Millet.
Looks, in this instance, are not deceiving.
It's something Millet, who has held her role at LongRun since March 2017, picked up on the moment she met the Ontario-bred who first set hoof on the expansive property in Hillsburgh, Ontario six years ago.
"Toga is always super inquisitive about people and always wanting to come close and see what you're up to. His kindness and gentle nature can be seen within minutes of meeting him."
Those who came to know Saratoga Boy on the Woodbine backstretch and on the racetrack, including Jennifer Armata-Barrett, assistant trainer to her father Ross Armata, laud the grit and gumption the son of Saffir showed every time the gates opened.
If he didn't hit the board – a rarity over his 24 career starts – it wasn't for lack of effort.
"He was always in a good mood and tried his heart out," praised Armata-Barrett. "He gave it his all every single time. He was just wonderful in so many ways."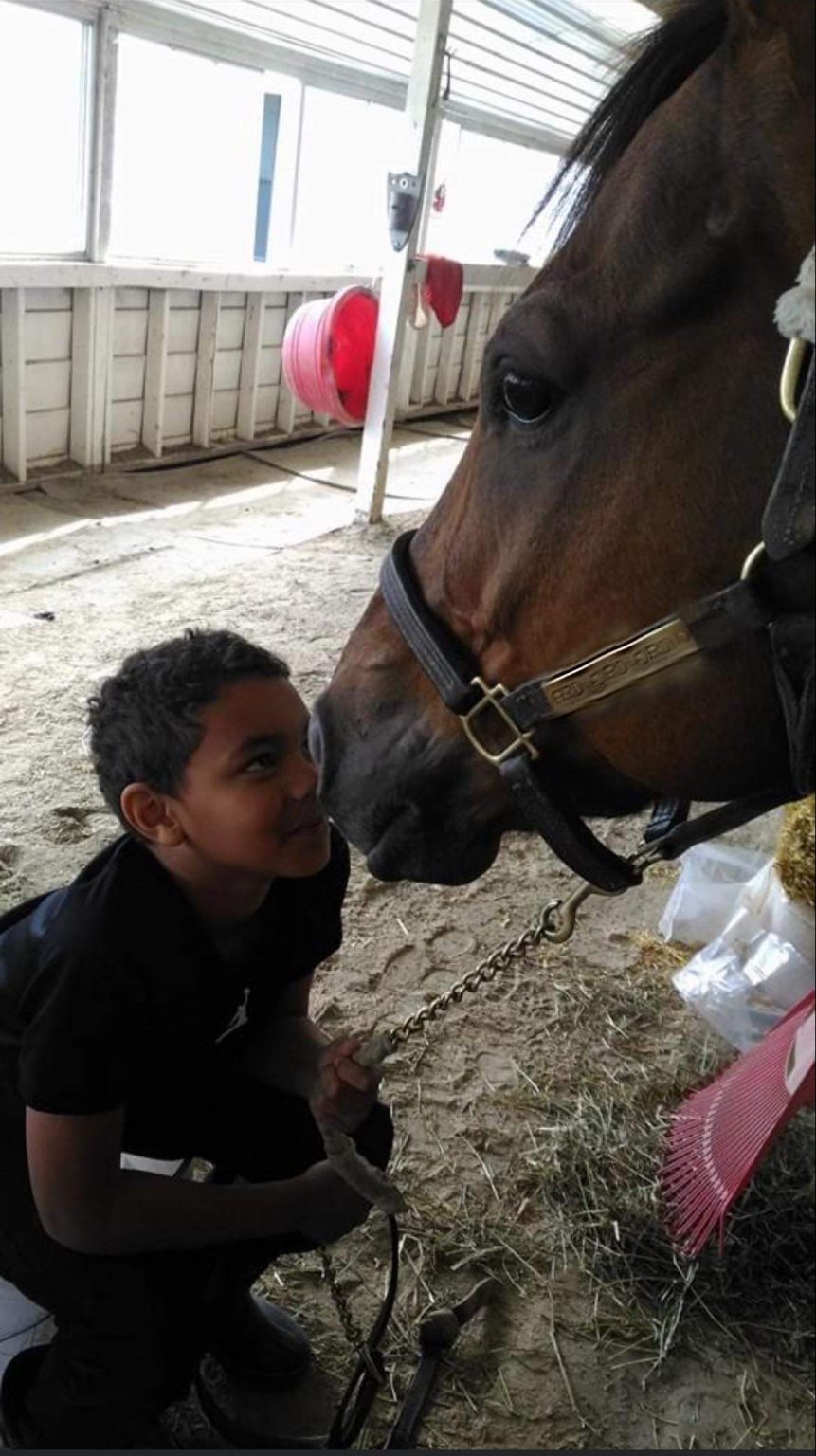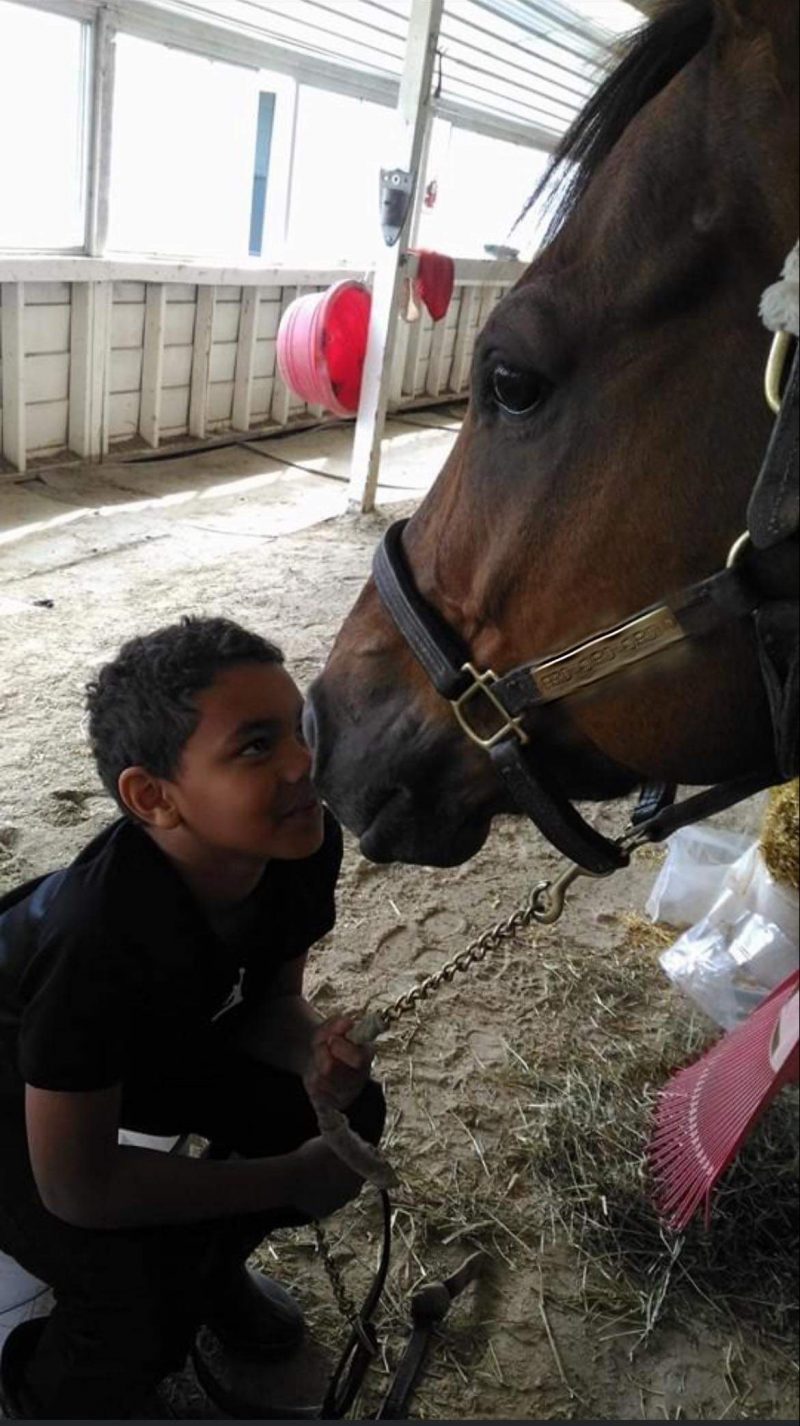 Saratoga Boy's gentle demeanor in the barn was in stark contrast to his on-track persona, that of a steely and determined competitor, eager to outrun his rivals or methodically pick them off, one by one, down the lane.
That competitive spirit propelled him to 18 top-four finishes over his last 19 starts.
He concluded his racetrack career with a third, a win, and a runner-up effort over three races in 2016. Overall, he went 7-2-8, accompanied by $138,245 in career earnings.
Yet, it's how he's impacted the lives of others that truly define Saratoga Boy, one of the first horses to reside at LongRun when the farm opened in 2016.
Nearly six years after he departed Ross Armata's barn for LongRun pastures, the 13-year-old hasn't been forgotten at the Toronto oval.
"He's a really nice horse, big and beautiful, always happy," said Armata-Barrett. "He was such a good horse when we had him. You miss having him around, but we know he is in great hands."
Toga has become a popular figure at LongRun, both with staff and visitors.
It's what made him the perfect candidate to be retrained for work in the organization's therapy programs.
"He is extremely friendly, and personable," said Millet. "He will always come to the fence for a visit with people, also in hopes that there will be treats. He loves attention, pats, and will stand perfectly still all day for any grooming or spa treatments required."
There are, however, certain moments that bring out a different side in him.
"Despite being the kindest gentleman 90 percent of the time, as soon as he gets a cut or wound, he turns into the biggest baby," offered Millet. "He hates having anything cleaned, and if he gets an abscess, forget soaking his foot in a tub – you will lose that battle. Poultice it up, and let nature do its thing."
On other occasions, Millet sees a horse who displays the competitive spirit that led him to the winner's circle seven times.
"If he's been inside for farrier, or something else, when you're walking him back outside, he prances like he's still going to the starting gate. It's pretty cute. He gets so excited and bounces up and down like he's still a racehorse. Some horses just never totally forget their race days."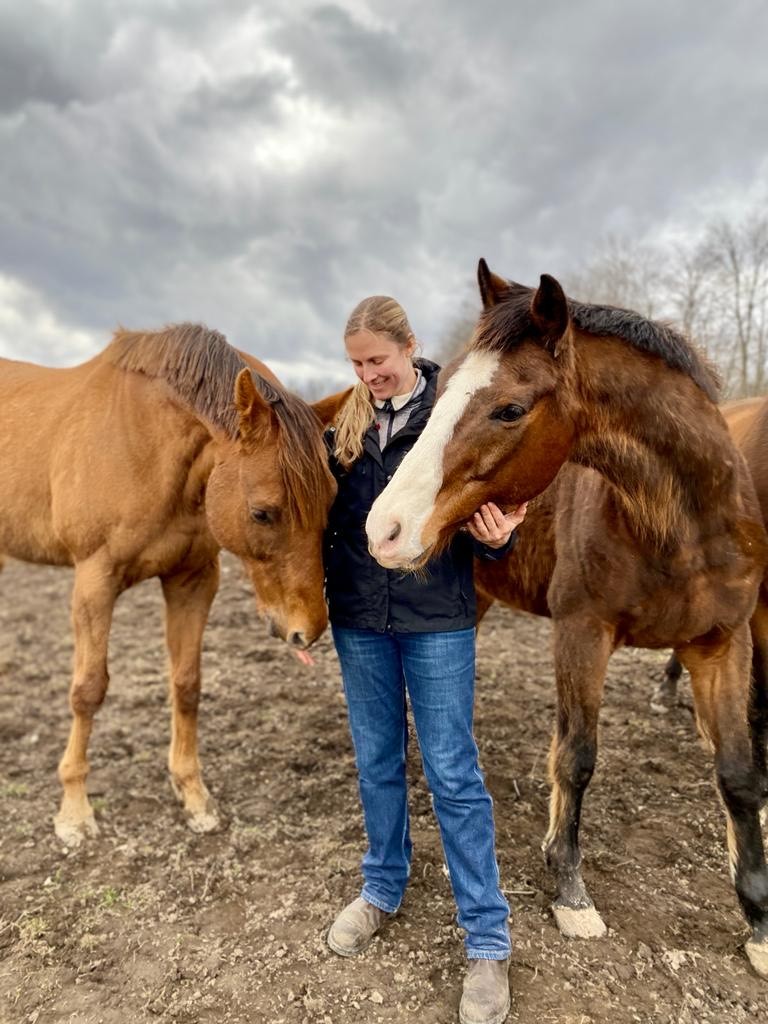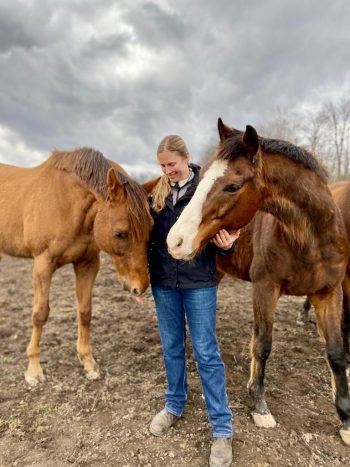 Armata-Barrett hasn't forgotten what Saratoga Boy meant to her family, including her son.
"Andrew treated him like he was his own pet. He would put the shank on him, brush him, and go inside his stall with him. Andrew was probably about eight, and Saratoga Boy would let him brush him, and was so gentle with him. You could see how much he loved this horse."
There's no doubt he did, and still does.
"Saratoga Boy made me so happy. I was happy that I could handle him. He really built my confidence with horses."
Other regulars at the Armata barn have also made their way to LongRun.
Ports N Porsches, a son of Native Regent who earned over $300,000 (U.S.) over a 64-race career, is also in Hillsburgh.
"Saratoga Boy and 'Portsie' both have the same personality," said Armata-Barrett. "I'm so happy that the two of them are there. Both of them were amazing to work with and both of them were addicted to mints. Someone from LongRun sent me a picture of the two of them together and I was so happy to see that. When horses leave the track, it's nice to know they have a good home to go to. And that's what we want. Whenever we retire a horse, we make sure they go to a good home, and I follow up to make sure they are living the life they deserve. All you want is for them to be happy and to make others happy too."
Millet sees that often with the LongRun band, including Saratoga Boy.
Creating a lasting impression just seems to come naturally for one of the farm's elder statesmen.
"I think people who come to the farm will always remember his face," offered Millet. "You can't help but walk up and pat him when he looks at you."
Chris Lomon, Woodbine Communications