TORONTO, June 27, 2018 – Sangita Patel, host of HGTV Canada's Home to Win and reporter on Entertainment Tonight Canada, and Jennifer Valentyne, co-host of Derringer in the Morning with Jennifer Valentyne on Q107, will be making more than a fashion statement at two of the many must-attend events taking place on Queen's Plate day, Saturday, June 30 at Woodbine.
One of the GTA's most anticipated events is back! The popular Queen's Plate Hats & Horseshoes Party, presented by Stella Artois, is once again the place to see and be seen. The annual summer staple showcases everything sporty, stylish and fun, complemented by the ultimate in Canadian horse racing.
The excitement takes place on the front side of the racetrack, predominantly located on the "Turf Carpet" entrance.
Patel, who will cover all the angles at Hats & Horseshoes, the place where you and your fashion-forward friends can walk the red carpet, is thrilled to return to Woodbine after her appearances last year.
"I was mesmerized by seeing the horses out there and really enjoyed being able to experience what Woodbine is all about," said Patel, who was given a riding lesson by jockey Emma-Jayne Wilson. "It was so much fun. That adrenaline of seeing the horses on the grounds and then last year being able to meet the people who take care of the horses and be able to see how it all work was pretty spectacular. It's a family all to itself at Woodbine.
"In my job I get to dress up every day," she continued. "I get my hair and makeup done, I get to wear beautiful dresses and I was just at the Royal Wedding a few weeks ago and to see everyone wearing fascinators and fabulous dresses, it was a different experience for me and I'll be able to see this again at Woodbine. It's a lot of fun. Bring out the fascinators! Bring out the hats!"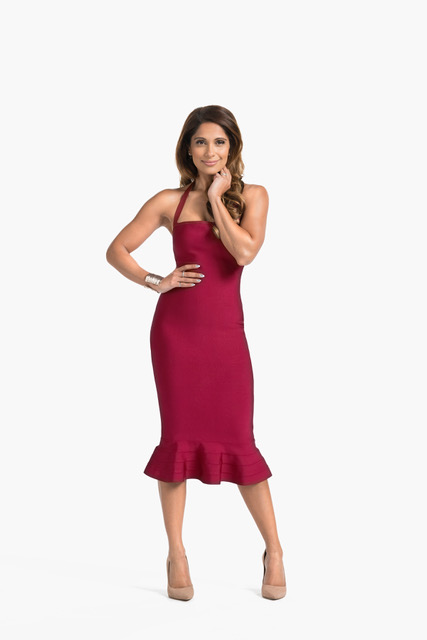 Valentyne, a long-time friend of Woodbine and household name on Canadian radio and television, will host the White Party (located at the Trackside Tent on the far east side of the building), which also features its own red carpet.
The White Party, where fashion, fine food and first-rate horse racing all come together, offers the most exclusive dining experience at The Queen's Plate, where guests will enjoy gourmet dining, host bar, valet parking, live entertainment and much more.
Throughout the day, Valentyne will be speaking with the numerous sponsors of the high-profile events, talking about their connection to the party and getting their pick for the big race.
"The people at Woodbine are amazing," she said. "They love horses, they love animals and that's what it's all about. Just to see how hard the people work. I've been there to see the care that goes into it and how much they love the animals. For one TV appearance, I got to wash and groom and a horse and once I got to ride a horse and talk to the trainers and a jockey like Sandy Hawley, a Hall of Famer.
"I'm really looking forward to getting to meet people on Saturday, take photos and experience the entire event."
Outside of their busy careers, both Patel and Valentyne also lend their time and support to various charitable causes, a key focal point for Woodbine through its Woodbine Cares initiative.
"My mantra is to talk to someone new every day," said Patel, who through her unique career has become friends with a number of stars including movie and wrestling icon, Dwayne "The Rock" Johnson. "I was just in Africa with One Campaign that I volunteer for as a Canadian ambassador. I spent a week in Tanzania and was able to see how their foreign aid effort is working and changing lives.
"The campaign and what they do, they put pressure on the government to give foreign aid to countries that need it…we're able to give, let's give. In Tanzania, we saw how international foreign aid could make a change, to see girls going into colleges into construction and engineering."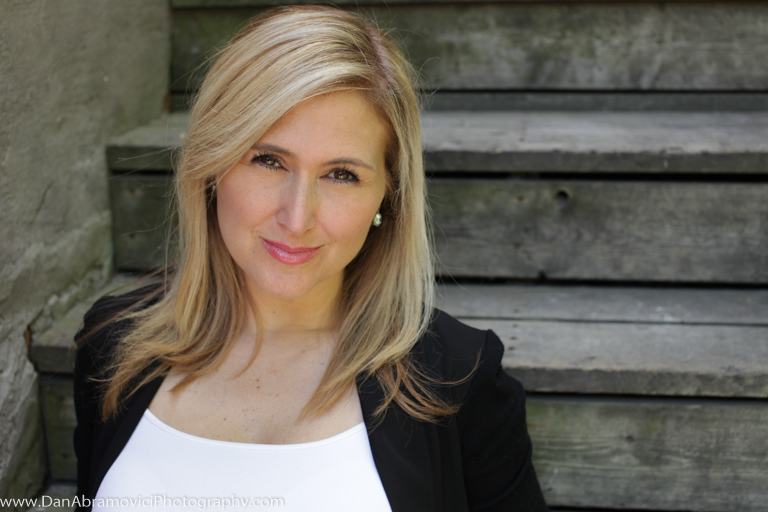 Valentyne also continues to make a difference through her community and charitable efforts.
"I do lots of charity work, but two I work closely with are Camp Oochigeas and The Children's Breakfast Club," she said. "I started as a big sister for the Children's Aid Society. It was because I lost my mom when I was a teenager and that's when I started to want to give back. I took on a little girl who was 11 and I was 19 at the time and that was it.
"Camp Ooch because my mom passed away from cancer and I love kids. I always wanted a little brother or sister of my own but I was the baby in the family so that wasn't going to happen. I thought Camp Ooch would be a great way to give back. I applied to be a counselor and was there for three years and I continue to give back whenever I can. I always have time for people. I'm never too busy. I love the community and I'm a community girl."
For more on Hats & Horseshoes and the White Party, visit www.queensplate.com
To learn more about Jennifer and Sangita's favourite charities visit:
Camp Oochigeas https://www.ooch.org/
Children's Breakfast Club http://breakfastclubs.ca/
One Campaign https://www.one.org/canada/