TORONTO, December 3, 2017 – Despite his busy schedule, Santa Claus made an appearance at the first ever North Etobicoke Santa Claus Parade today, with Woodbine Entertainment helping to set the stage for the jolly man in red with one of many festive floats spreading holiday cheer in the community.
The parade, which featured about 25 walking groups and floats, entertainment and food, was presented by a committee of key community organizations, members and business partners.
"As a committed corporate citizen, Woodbine Entertainment is excited to support the inaugural North Etobicoke Santa Claus Parade," said Emily Mallin, Manager of Corporate Social Responsibility & Community Relations at Woodbine and Co-Chair of the parade's committee. "We have proudly been part of this community for more than 60 years and are excited to help spread holiday cheer to our friends and neighbours."
The parade, which began at 1 p.m., ran along Albion Road between Islington Avenue and Kipling Avenue followed by a post-celebration at Albion Centre.
Woodbine's food truck, driven by Jorge Soares, VP of Hospitality, led the Woodbine segment of the parade followed by the Standardbred starting car adorned with holiday decorations, and a tractor disguised as Rudolph pulling a festive float featuring Woodbine's Toy Mountain collections barn made by employees Wendy McLaren, Irwin Driedger, Kent Sherman, Gino Gaetan, Stacey Squires, Carol Davis, Peggy Howard, Dennis Durocher and Tony Del Degan. CEO & President Jim Lawson, joined by Toronto Argonauts' Matt Black and the Grey Cup, were also part of the line-up.
Woodbine will also be participating in the 43rd Annual Campbellville Country Christmas Parade on Sunday, Dec. 17.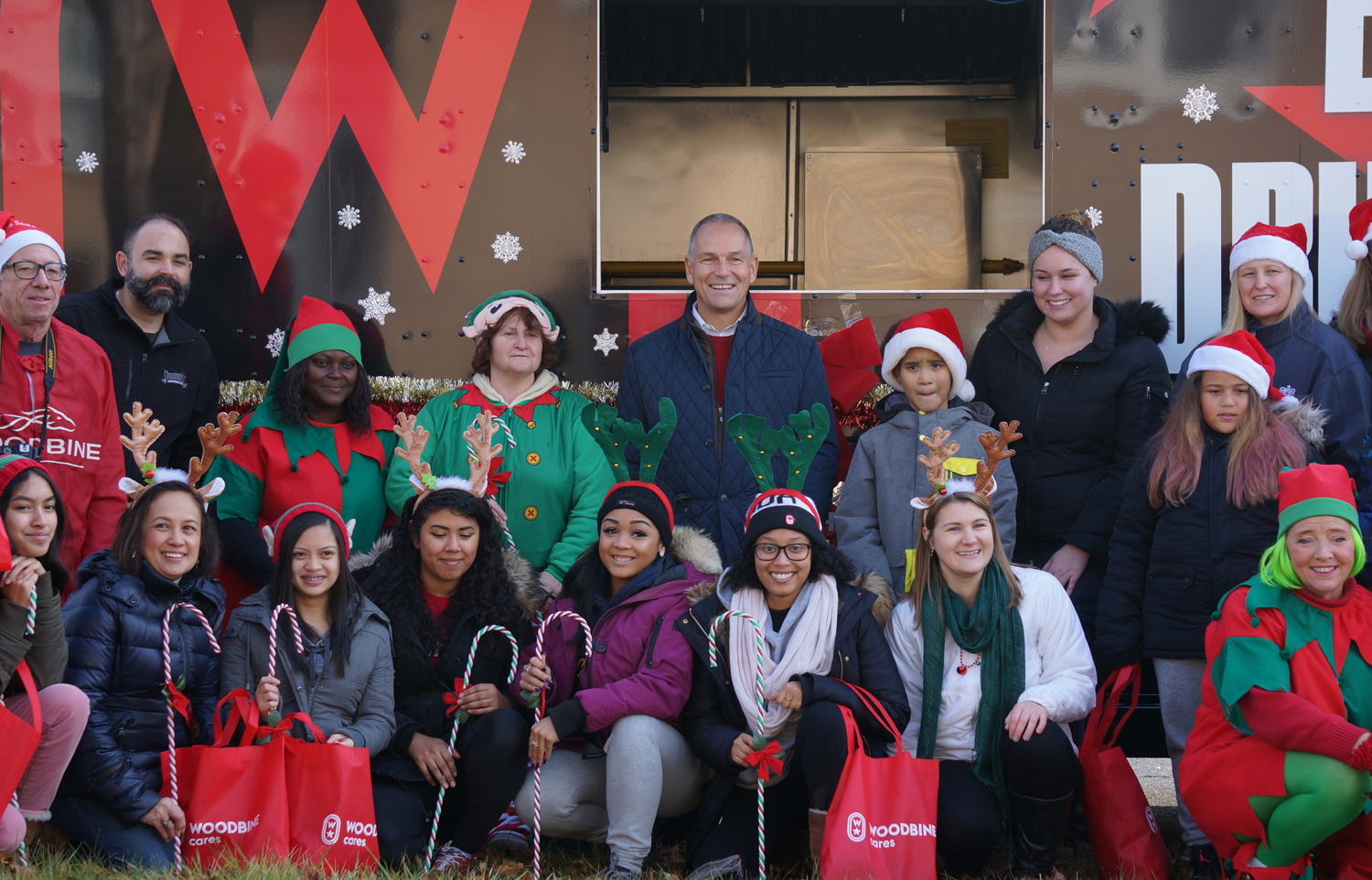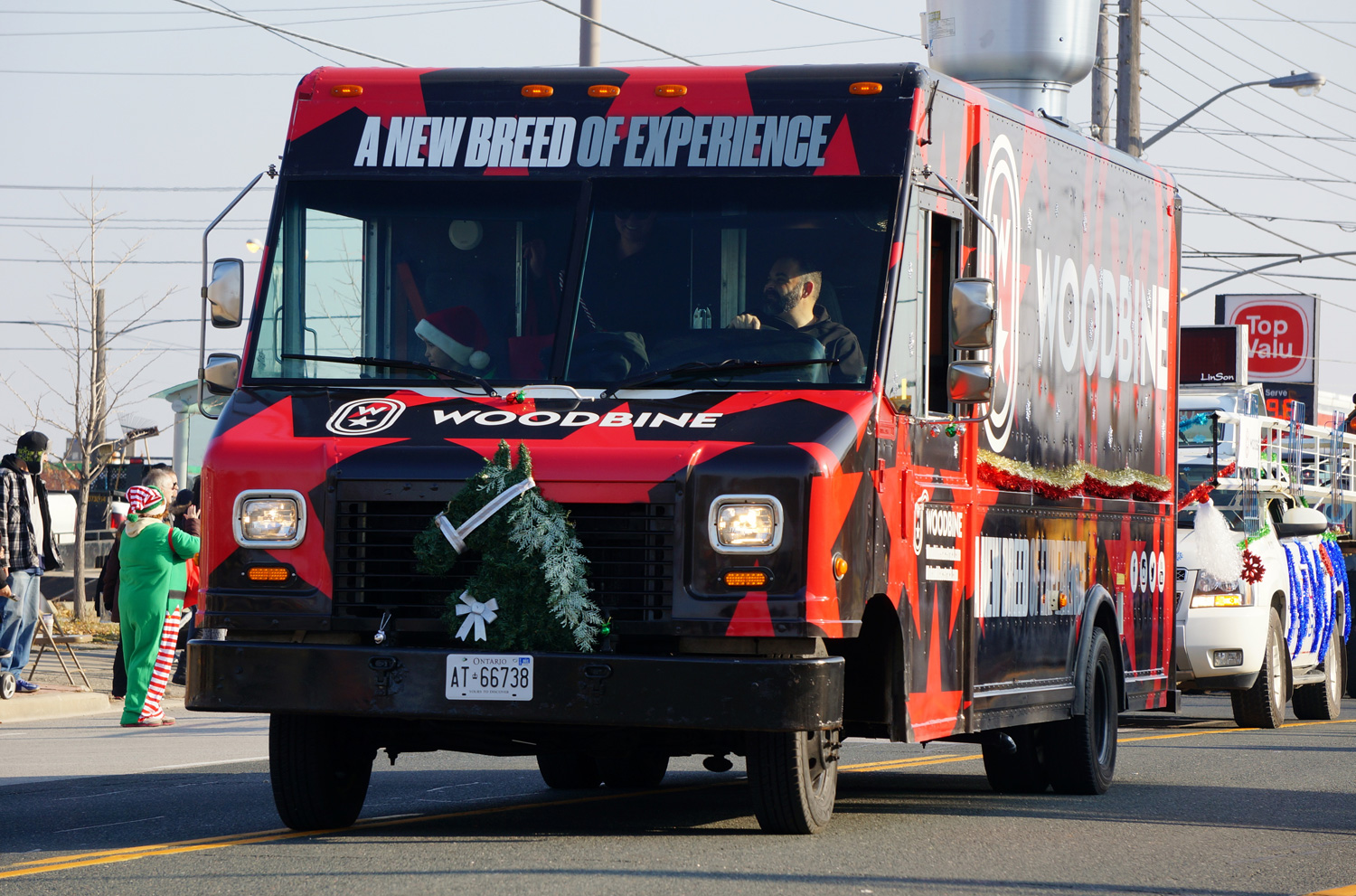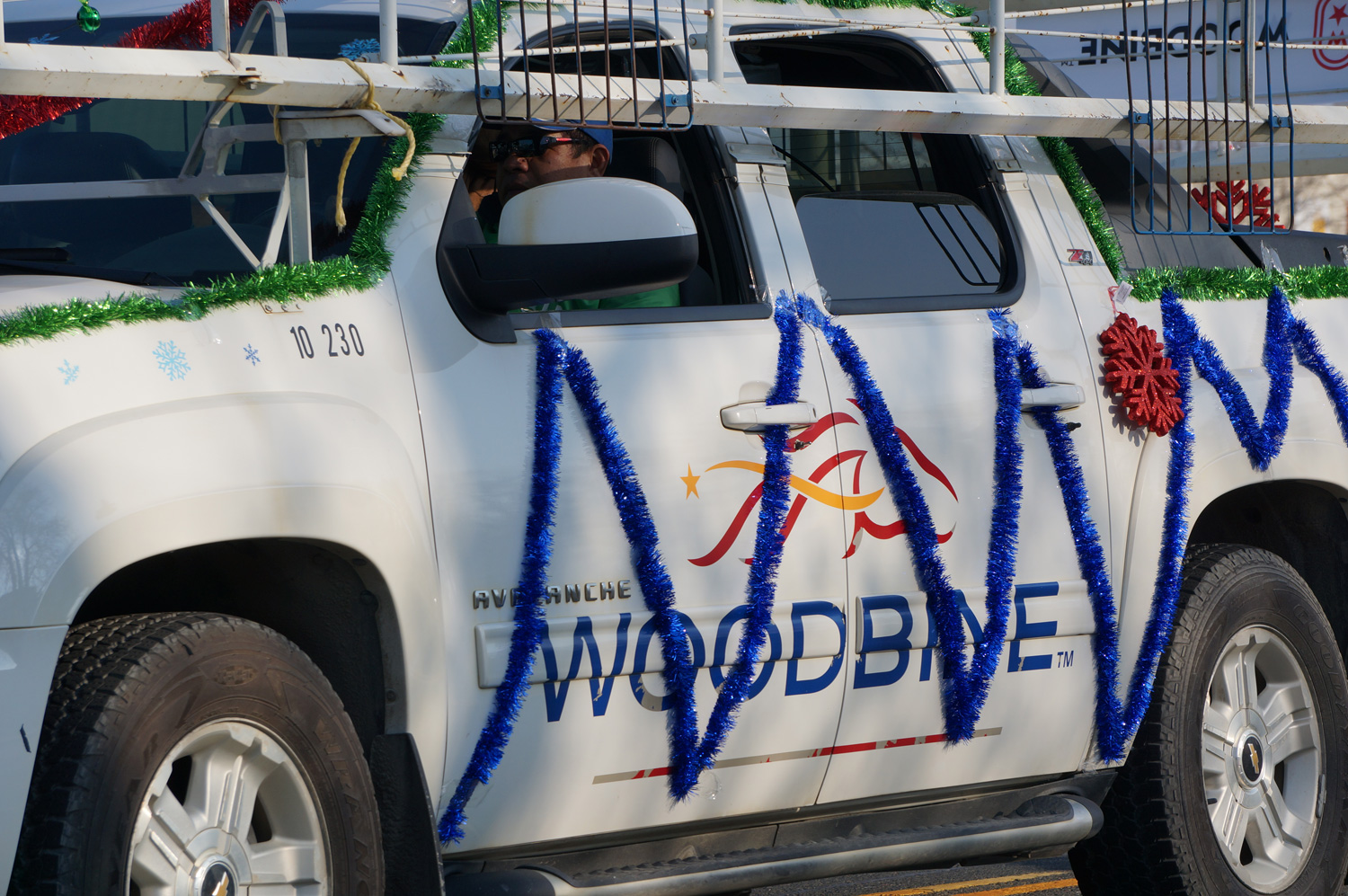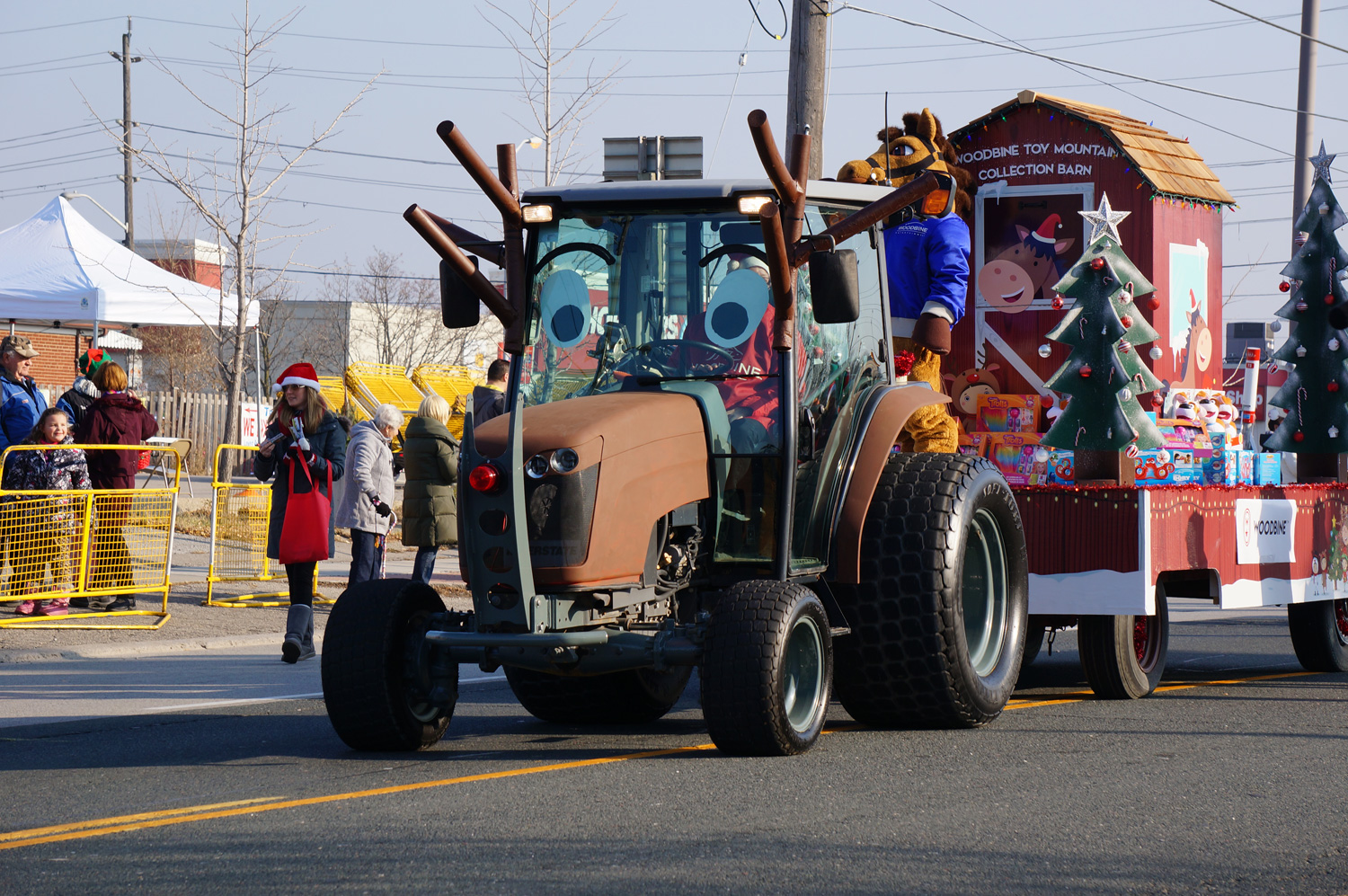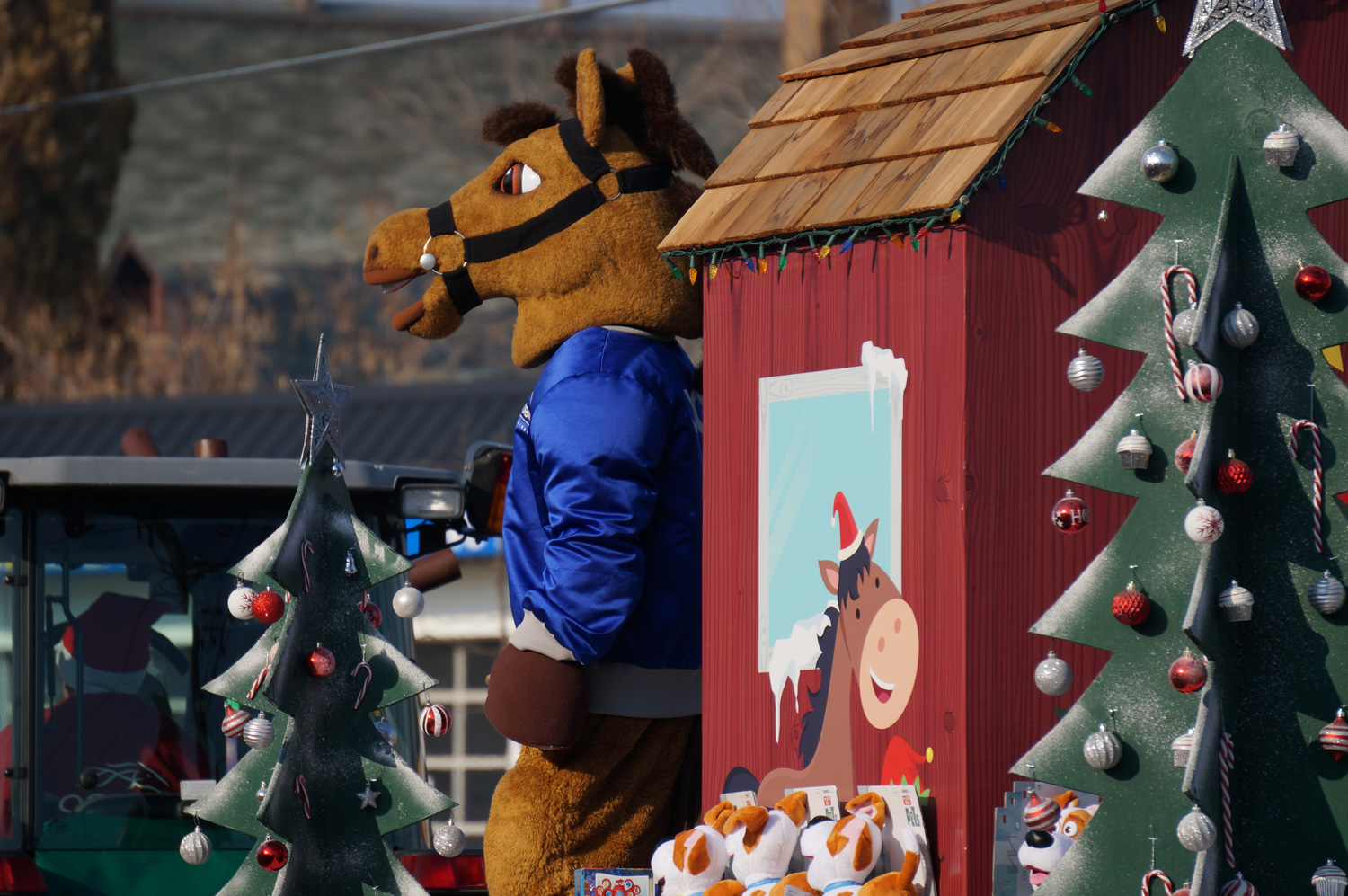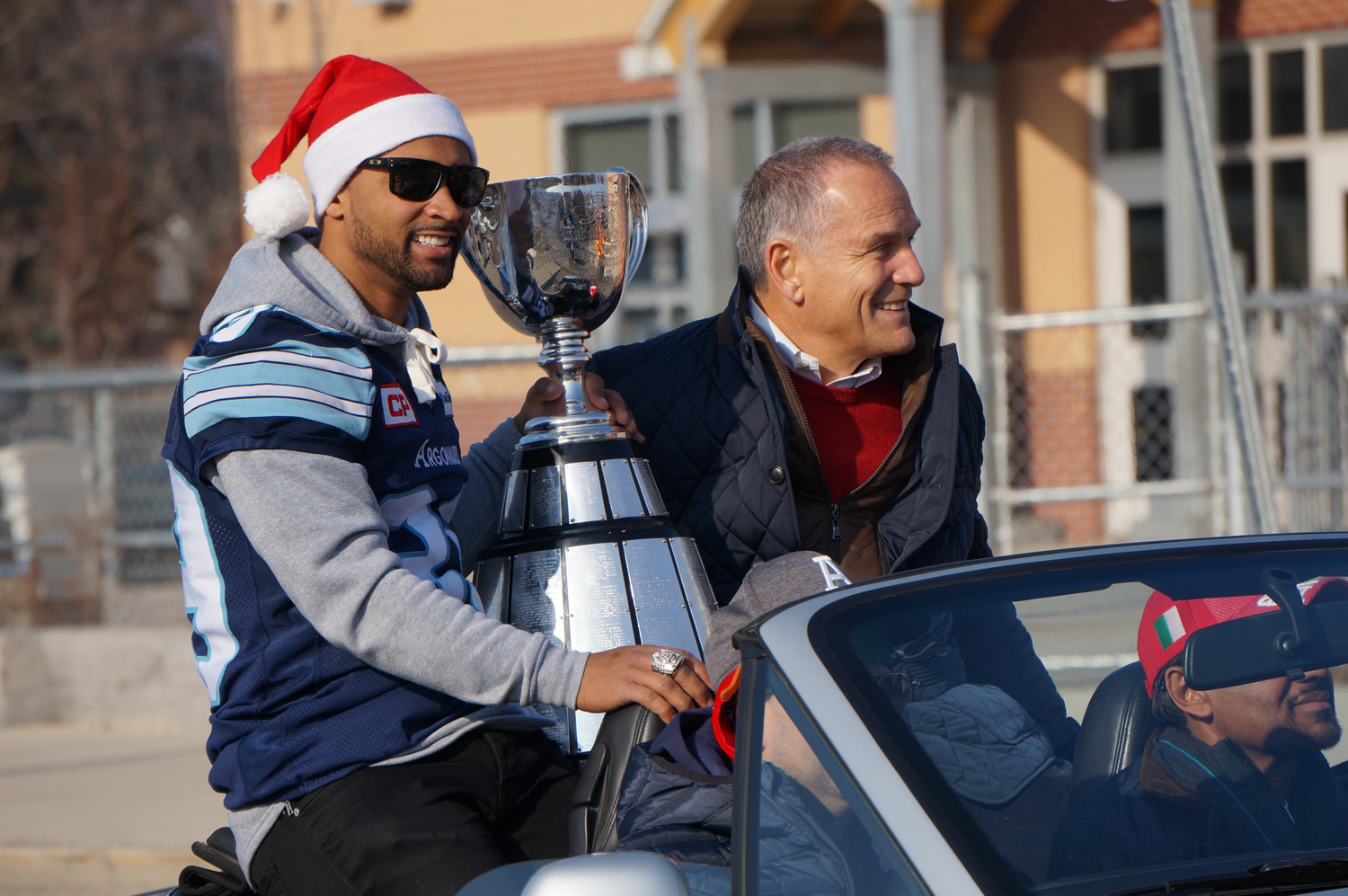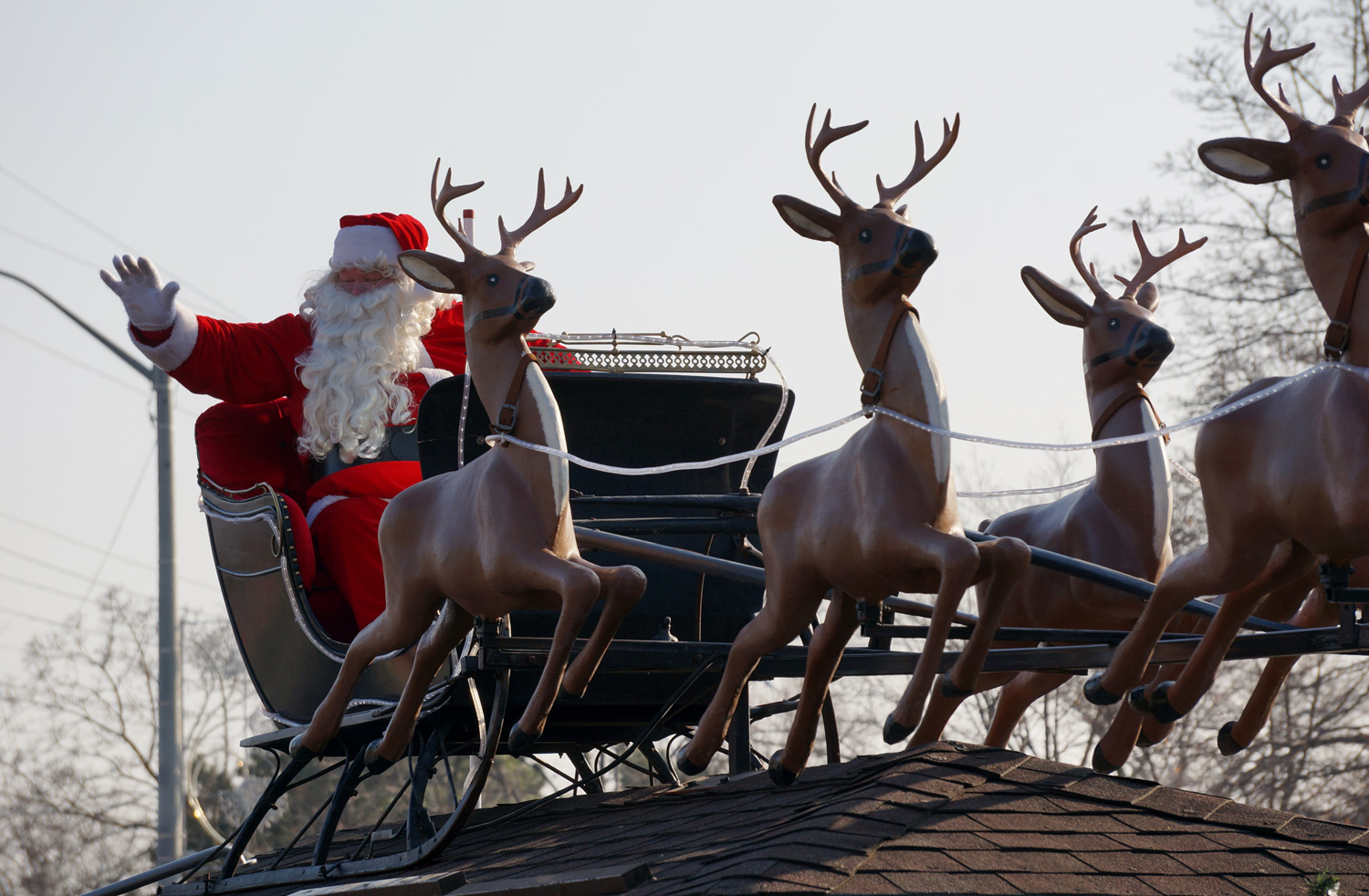 (Photos courtesy Woodbine/Adrienne Shaw)