By: Alicia Wincze Hughes for Woodbine.com
The notion had been rolling through Mark Casse's mind for a handful of months, even if he wasn't ready to admit as much publicly.
He could see what was happening with the freckle-faced chestnut daughter of Get Stormy in his care and he couldn't help but note the case of déjà vu it was bringing on: the sweeping move past rivals, the indefatigable finishing kick, the confidence that radiated with each stride. The Canadian Hall of Fame trainer had seen the likes of it before and knew what it was capable of. More importantly, he also knew the crushing weight of expectations that would come down if he let too many in on it.
And so, the 11-time Sovereign Award winner kept his opinion between himself and his inner circle – that is until Got Stormy took to the Saratoga turf on August 10 and took it upon herself to announce to the racing community what her connections had been thinking.
"Up until the other day, I just said she reminded me of Tepin. That didn't mean I thought she was Tepin," Casse said, referencing the supermare he conditioned to back-to-back Eclipse Awards for Champion Turf Female in 2015 and 2016. "But her performance in the (Grade 1) Fourstardave has to make you start thinking about it a little bit."
While there is much to be done before Got Stormy can fill the shoes of the mare who conquered top-level foes in three different countries, she is sauntering down a similar path with comparable swagger. After becoming the first filly to capture the Grade 1, $500,000 Fourstardave Handicap at Saratoga last month, Got Stormy will aim to directly emulate her predecessor when she takes on an international cast of male rivals in the Grade 1 Ricoh Woodbine Mile, a Breeders' Cup 'Win And You're In' race, to be contested this Saturday over the world-renowned E.P. Taylor Turf Course.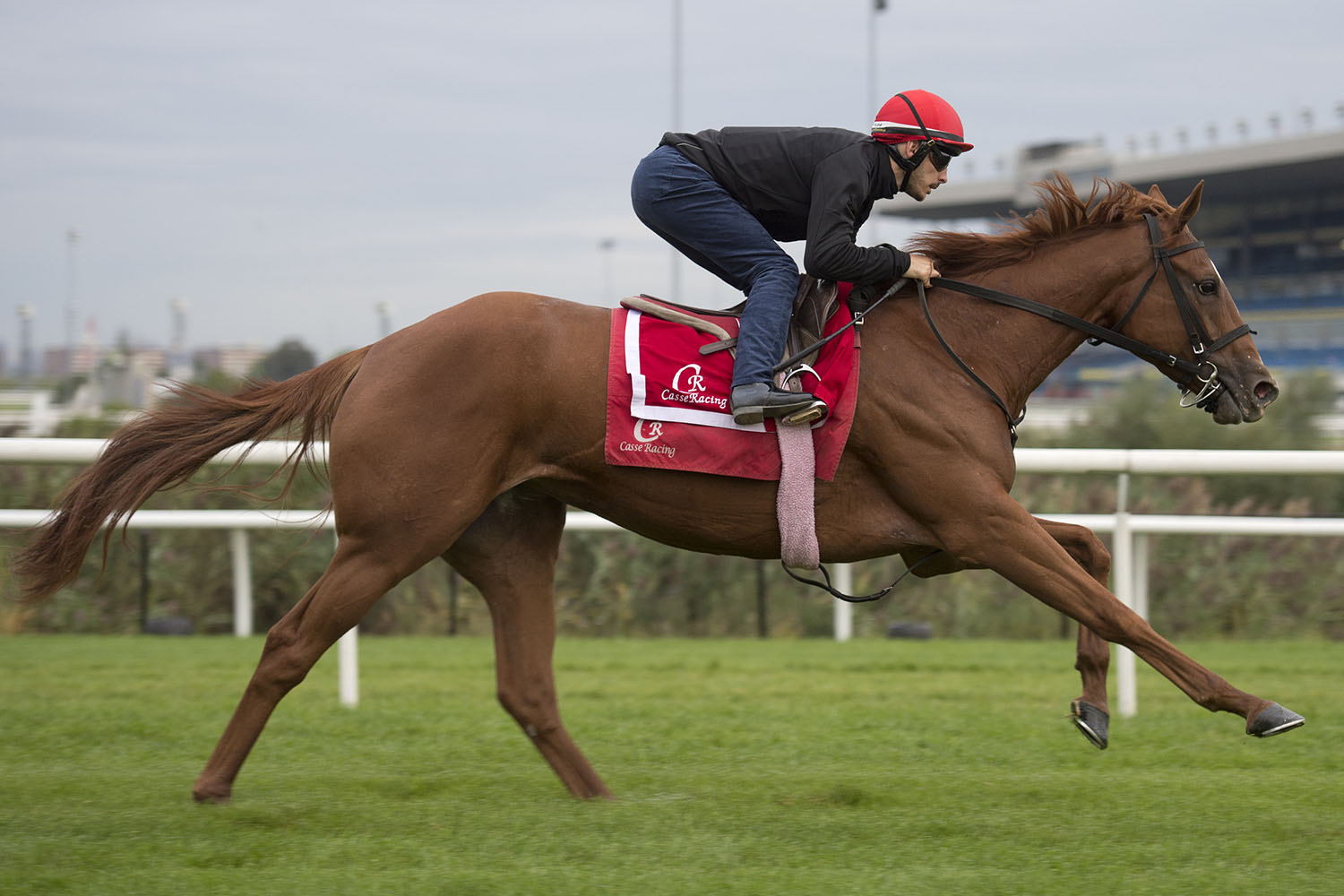 Three years ago, Tepin arrived at Woodbine with the world literally at her feet having become the first American-based runner to take the Group 1 Queen Anne Stakes at Royal Ascot that June. That milestone was part of an eight-race win streak by the daughter of Bernstein which also featured a victory in the 2015 Breeders' Cup Mile, a run that was further embossed when she captured the 2016 Ricoh Woodbine Mile to give her trainer one of the few accolades at his adopted home track which had previously eluded him.
Though the Casse barn has had multiple champions pass through its ranks since Tepin's retirement – including 2017 Ricoh Woodbine Mile victor World Approval – picking up the mantle from the "Queen of the Turf" has proven a heavy burden for the operation's grass females. In Got Stormy, however, Casse sees not just similar intangibles with regards to her ability, but a blueprint that is eerily similar to you-know-who.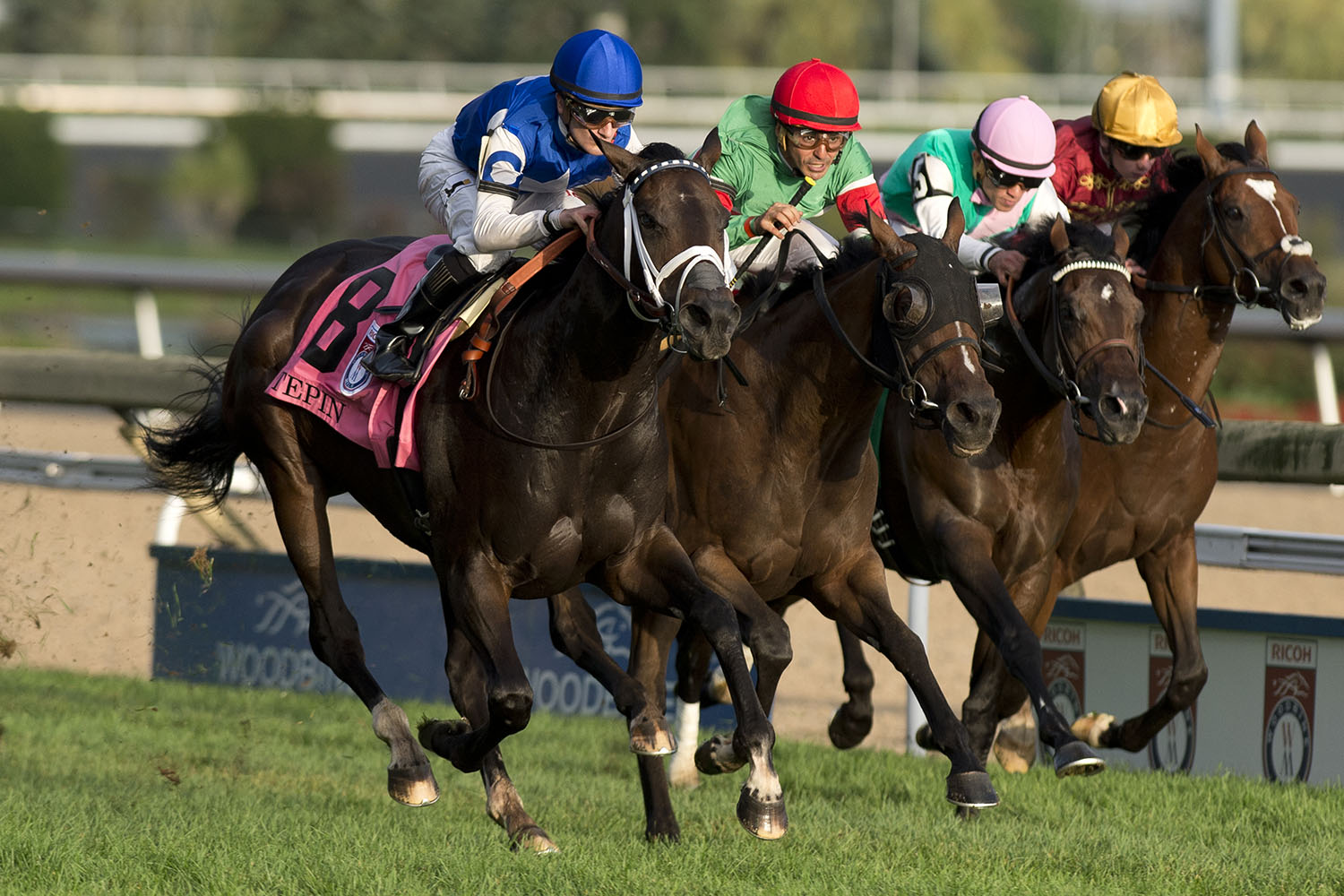 As he did with his first Eclipse Award heroine, Casse gave Got Stormy a bit of a freshening following a sophomore season that featured a victory in the Grade 3 Ontario Colleen Stakes at Woodbine but ended with a pair of off-the-board efforts. When he brought her back in a one-mile allowance optional claiming test at Gulfstream Park this past March and watched her draw off by 2 ¼ lengths, it invoked the memory of another effort over the track that ended up being the jumping off point of Tepin's first championship campaign.
"Got Stormy…I don't know if I'd call her very good, but she was a talented three-year-old and then we gave her some time off the same thing that we did with Tepin," Casse said. "The ironic thing is we brought her and Tepin back in similar type races and they won in similar ways – just with complete authority.
"When (Got Stormy) won that allowance race at Gulfstream, I said to  (co-owner) Gary Barber, 'That reminds me of Tepin' and I even sent Gary the past performances from Tepin showing where she had won this race at Gulfstream and just circled the field," Casse said. "You just don't see horses win like that. And she just kept training better and better and… you know the rest of the story from there."
The turf female ranks have been notoriously deep in North America to the point where otherwise admirable efforts can get lost in a wild shuffle at the top. Such was the case when Got Stormy outran her double-digit odds to finish third behind multiple top-level winner Rushing Fall in the Grade 1 Coolmore Jenny Wiley Stakes at Keeneland on April 13 then followed that up with a runner-up outing in the Grade Longines Churchill Distaff Turf Mile Stakes on May 4.
It's one thing to tease of potential, it's quite another to bring that promise to the forefront in a manner that exceeds the expectations it inspired. When Got Stormy won the Fasig-Tipton De La Rose Stakes at Saratoga on August 3 in a common canter, Barber – who owns the filly in partnership with Southern Equine Stable – leaned hard on his trainer to give in to his old school roots and wheel her back on a week's rest in the Fourstardave.
Try as he might to find any indication that his charge wasn't up to the task, Got Stormy forced Casse's hand by acting like a horse whose skin could barely hold her in the days after the De La Rose. Turns out, it was no act. At the end of her eight-furlong journey in the Fourstardave, she has claimed her first Grade 1 victory and added a track record for good measure, covering the going in 1:32 flat.
"I'm so proud of her. Right now she thinks she can beat anyone," Casse said. "She's just grown up and gotten confident. We've had a lot of luck with our three-year-olds giving them a break and letting them come back at four. Some of them mature and she's gone from a teenager to a grown up. She's bigger and stronger."