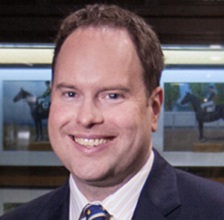 About Jeff Bratt
Jeff has been with Woodbine Entertainment since March of 1999. Although he is currently the host of the daily Thoroughbred simulcast show, he has done much more in a lengthy career. Name a show that has aired from Woodbine, and Jeff has been on it! He started as one of the first hosts at TRN (The Racing Network), which eventually turned into HPItv. After one year in that role, he moved onto the simulcast Thoroughbred team. Along with his simulcast duties throughout the years, Jeff has hosted numerous network shows, including Queen's Plates, Woodbine Miles and Canadian Internationals.

@WoodbineBratt 2 hours ago

@WoodbineBratt 17 hours ago
How come when the Jays and Yankees play it is always a blow out for one team?
#BlueJays

@WoodbineBratt 22 hours ago