In our final 5 Furlongs of the season, leading Woodbine rider Kazushi Kimura is in the spotlight, answering some fun, offbeat questions, giving readers a unique perspective into his personality.
Born in Hokkaido, Japan, the then 18-year-old Kazushi Kimura joined the Woodbine jockey colony as an apprentice in 2018 and quickly made an indelible impression. Kimura finished his first Woodbine campaign sixth in the standings with 89 wins and his mounts totaled more than $2.3 million in earnings. His first victory came aboard 70-1 longshot Tornado Cat, and his first stakes win came aboard Speedy Soul in the Muskoka. Kimura, the Eclipse Award winner as North America's outstanding apprentice, also won the Sovereign Award equivalent in both 2018 and 2019. His Woodbine 2020 successes included Gretzky the Great (Grade 1 Summer Stakes) and Lady Grace (Grade 2 Royal North). Another local highlight was his second-place finish aboard Magnetic Charm, owned by Queen Elizabeth II, in the 2019 Canadian Stakes. In 2021, he won the Woodbine riding title, his first, courtesy of 139 wins, 55 victories ahead of his nearest competitor. He also led the colony in purse earnings ($5,102,104 U.S.) and top-three finishes (334). He is a finalist for the 2021 Sovereign Award as Canada's top rider.
Design your own racing silks.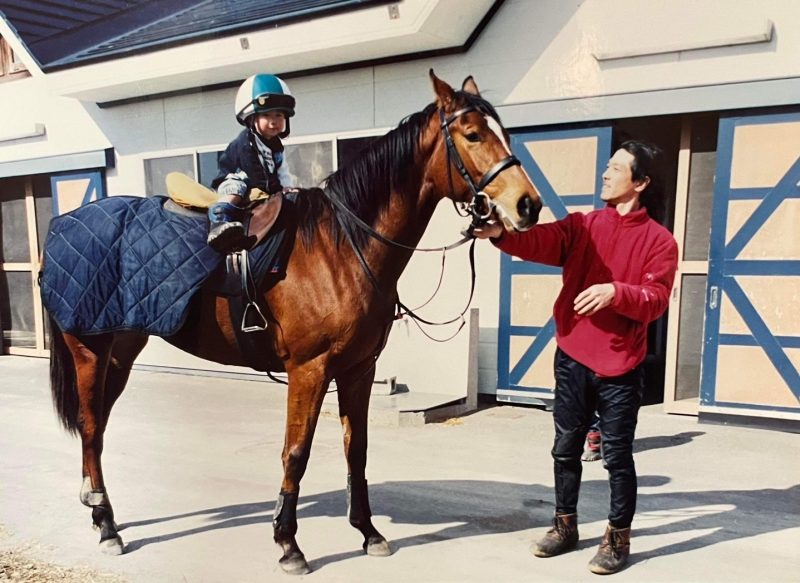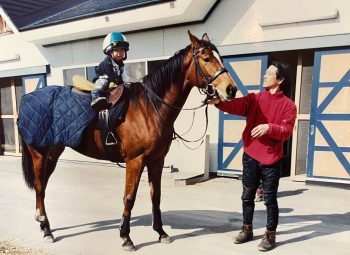 "I would go with a burgundy base and black effect colour for both shoulders."
Which reality show would you like to go on?
"I would say that it would be Survivor. I like to create something and to be able to hunt and cook as well. I would just want the challenge that would come with being in the jungle or on an island."
Which jockey would you like to sit down and talk to and why?
"There are so many jockeys I want to talk to. It would be a very big list, but I think that Yutaka Take (Hall of Fame jockey in Japan) is my choice. He's already traveled to so many countries and won so many big races. I would like to talk about horse racing with him."
What's your favourite animal and why?
"Definitely it is the horse. It's been that way since from the time I was born. There's something very special about them and I feel very connected to horses."
Which fictional character would you be best friends with in real life and why?
"I would say that Gon (Gon Freecss is the main protagonist of the anime/manga series Hunter × Hunter, who is the son of the famous hunter Ging Freecss and is on a quest to become a hunter and find his father). He has a pure, innocent heart, and a very positive personality, which I like."
Woodbine Communications, Chris Lomon