Each week until the end of March, a familiar name in the Woodbine Thoroughbred racing community will be in the spotlight answering some fun, offbeat questions, giving readers a unique perspective into their personality.
In 1998, Laura Krasauskaite, along with her family, came to Canada, specifically Etobicoke, Ontario, not far from Woodbine. She had developed an affinity for horses in her native Lithuania, studying them, riding them and doing some jumping, before she went to Woodbine hoping to land a job. She was an exercise rider for 20 years for a few trainers, including John McKenzie, and bought her first horse, Sweet Shobiz, for $500. The daughter of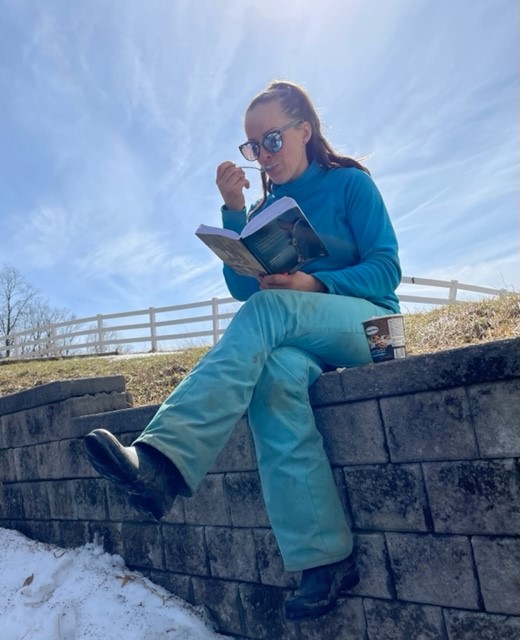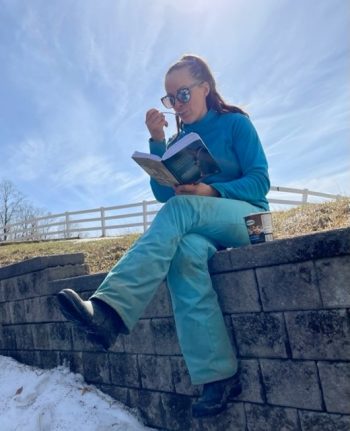 Nobiz Like Shobiz finished second for Krasauskaite, which led her to buy a yearling, Vision of Future, in 2016, who would provide her first win as an owner. Silent Causeway has been her biggest star to date. In 15 career starts, Silent Causeway is 3-5-1, with earnings in excess of $175,000 (CDN). Purchased at the 2018 CTHS Ontario yearling sale for $4,000 from breeder Michael Deegan and consignor Bernard McCormack, Silent Causeway won the 2021 La Prevoyante Stakes, delivering Krasauskaite her first added-money triumph.
Your favourite ice cream flavour and why?
"It would be double chocolate fudge brownie. Doing physical work seven days a week, I need extra fat and sugar to keep me going when I'm at Woodbine. You need those calories! It's usually in the morning with a coffee. I love chocolate."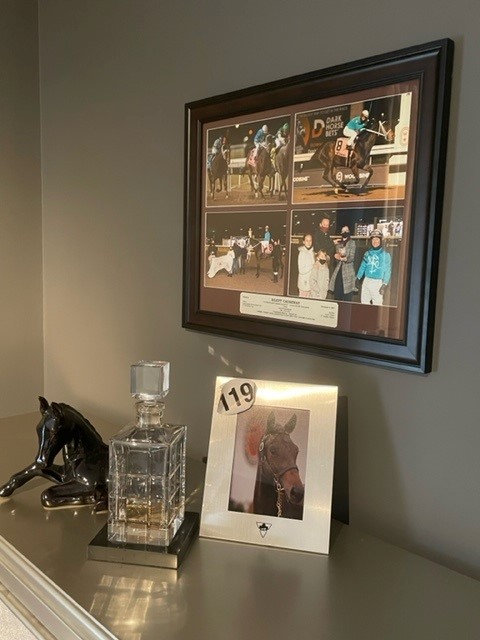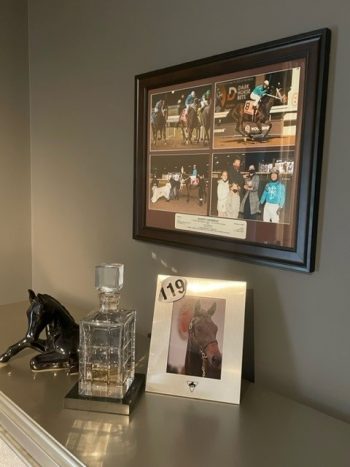 Three items on your bucket list.
"Queen's Plate trophy. Breeders' Cup trophy. Equiciser machine. In that order. I have to win the Plate and a Breeders' Cup before I get the Equiciser machine because they are about $40,000. So, that one is the last thing on my bucket list. Winning the Plate and a Breeders' Cup is on my mind every year. I don't have anything for the Plate this year, but we'll look to hopefully have something for 2023."
What song always makes you cry? What song makes you smile?
"The song that makes me cry is I Will Survive by Gloria Gaynor. It reminds me of what I went through with my marriage and divorce, that heartbreak. But it also reminds me to be strong. It touches my heart. You have to wake up and look towards tomorrow, not yesterday. And the song that puts a smile on my face and keeps me going is Unstoppable by Sia. My dance moves are horrible, just horrible. I'm one of those people that will sit in the corner, have a drink, and watch people dance. My legs will be moving, but you won't see me on the dance floor. We sing karaoke here at home. My friends will come over and we'll have some fun with that."
You get to go back in time and train any horse. Who is it and why?
"Northern Dancer. As a yearling, nobody looked at him because of his size because he was a small horse, but he had a big heart, the biggest heart I've ever seen. He made Canadians proud by winning the Kentucky Derby, but he has also produced many, many great sires. His bloodlines are still strong throughout the world. He's just an amazing horse."
If you had to name a horse after yourself, what name would you choose and why?
"Unstoppable Force. It's because nothing can stop me from where I want to be. I'm dedicated, positive, devoted, bold, stubborn, pretty independent and positive when it comes to achieving my goals. I think that would be a perfect name for the horse."
Chris Lomon, Woodbine Communications