TORONTO, March 16, 2018 – Woodbine Entertainment is excited to announce the multiple JUNO Award nominated children's duo Splash'N Boots will be adding a stop at the Queen's Plate Festival on their 2018 national tour for the Canada Day long weekend.
Clad in their trademark yellow and blue, Splash'N Boots will be performing live on the Hats & Horseshoes stage at Woodbine Racetrack on Sunday, July 1 from 11 a.m. to 12 p.m. The super-charged interactive performance will be followed by a one-hour meet and greet with the duo's devoted fans, often referred to as the 'Yellow'N Blue Crew.'
"Live, no two performances are ever alike, they're very audience-driven," said Splash'N Boots' Nick Adams and Taes Leavitt. "We switch up the songs and just let it happen; it can definitely be unpredictable, but it makes it really fun and exciting for us."
Splash'N Boots will perform songs from their 11 albums, including their latest, 'Love, Kisses and Hugs.'
Known for their thoughtful lyrics, first-rate musicianship and exciting live shows, Splash'N Boots has performed throughout North America, Dubai, Bermuda, Australia and Italy. The beloved children's music duo is seen daily on 'The Big Yellow Boot' in 8.3 million homes on Treehouse, Canada's No. 1 pre-school network. In addition to earning JUNO nominations for Children's Album of the Year the past five consecutive years, Splash'N Boots is a three-time Sirius XM Independent Music Award winner as Canadian Children's Music Group of the Year.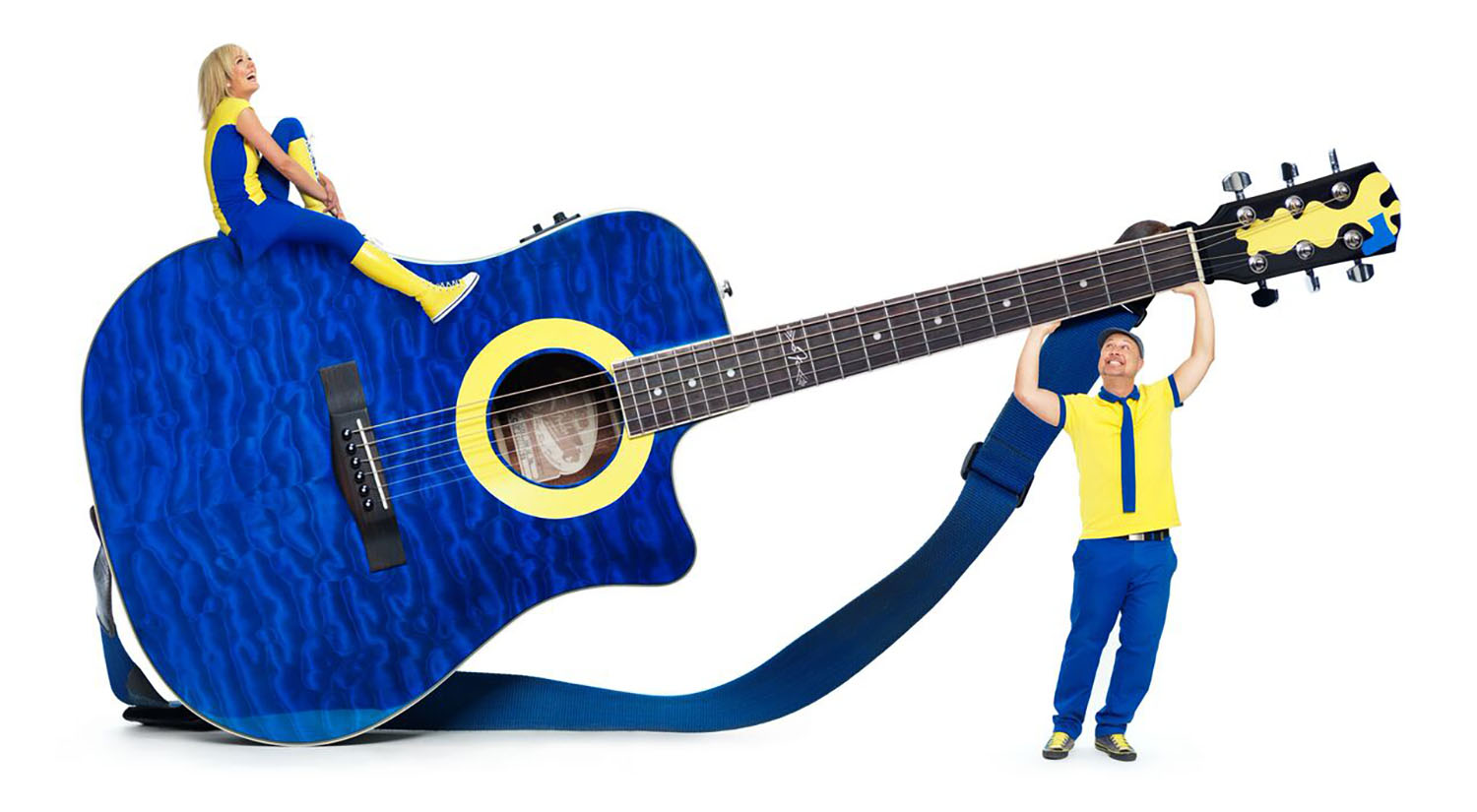 The free, family fun Canada Day celebrations on Sunday, July 1 will close out Woodbine's three-day Queen's Plate Festival, which features a concert by three-time GRAMMY® Award-winning country music superstar Brad Paisley on Friday, June 29 and the 159th running of the $1 million Queen's Plate on Saturday, June 30.
Queen's Plate Festival tickets can be purchased through Ticketmaster.ca. (Tickets are not required for Canada Day).
Visit WoodbineRacetrack.com for the latest updates on Queen's Plate Festival activities.