By Chris Lomon /@Chris Lomon for Woodbine
The hall of fame trainer will be wearing his game face on the first Saturday in May, but on this day, Mark Casse was happy to be sporting a playful smile.
Just under a week before the 147th running of the Kentucky Derby, Casse, who'll be represented by the talented duo of Helium, and Soup and Sandwich, was his typical busy self, but not too busy to take a few minutes out of his hectic schedule to talk about a pair of skilled 3-year-olds, one of whom could deliver him a cherished first.
Having already won two-thirds of the U.S. Triple Crown, the 2019 Preakness with War of Will, and the 2019 Belmont with Sir Winston, the conditioner with over 3,050 career victories, a record 13 Sovereign Awards (as Canada's champion trainer), and dual hall of fame credentials, will look to add a Kentucky Derby triumph to his vast list of accomplishments.
"I guess the one thing that comes to mind first is that they like to win," said Casse of his Derby twosome. "Combined, they've started six times and have five wins and a second. I look at them both and shake my head in amazement in what they've been able to accomplish in such short racing careers. I'm very, very happy with them."
The Indianapolis native has plenty of reason to be.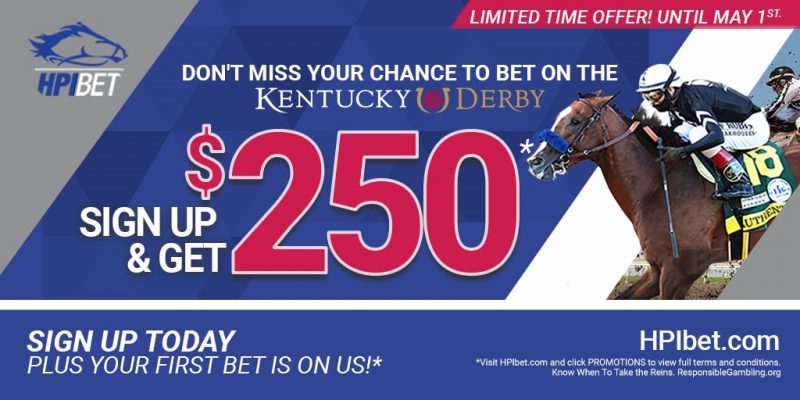 Helium, a bay son of Ironicus, is a perfect three-for-three in his career. The Kentucky-bred, owned by D.J. Stable LLC, made his first two starts over the Woodbine Tapeta, including a win second time out in the Display Stakes last October.
"He kind of surprised me when he ran first time and won," recalled Casse of the maiden special weight score on September 27 at the Toronto oval. "He ran better than expected. I thought his next race was very good at Woodbine too. We were looking forward to running him in the Grey Stakes, but obviously because of weather and then COVID, that wasn't possible."
The original 2021 plan for Helium, a $55,000 purchase at the 2019 Fasig-Tipton Kentucky Fall Yearling Sale, called for him to make his sophomore debut in the Grade 3 Lecomte on January 16 at Fair Grounds, but a wrenched ankle sidelined the colt temporarily. He was brought to Ocala and given about 10 days off before resuming training.
"He had a few hiccups along the way, but he trained well leading up to his first race of this year."
That first race was the Grade 2 Tampa Bay Derby on March 6.
Casse considers the performance one of the most impressive he's seen over his 40-plus years in racing.
"I would say in all my time training, I've never seen a horse overcome so many different variables that said he shouldn't have won. From not running in four-and-a-half months, to first time on dirt, to first time around two turns, and his wide trip… I just never thought in a million years he could win running so wide."
Those are just some of the reasons why he's confident of his charge's chances in the Derby.
While Helium isn't being billed as a top contender, Casse is happy to float above the radar leading up to the big race.
"A lot of people are underestimating him because they look at his Beyer from the Tampa Bay Derby. If you look at his Thoro-Graph numbers, which to me is my bible, what I go by, his number is extremely good. It's a 3. It usually takes a 1 or a ½ to win the Derby, so it's definitely within his range, especially if he improves off his last race. He's come back and trained well. He has this habit and it's that he likes to win."
Soup and Sandwich has been as equally impressive in the lead-up to the biggest race of his career to-date.
Bred and owned by Live Oak Plantation, the Florida-bred son of Into Mischief didn't race as a 2-year-old but turned plenty of heads with a stellar runner-up showing in the Florida Derby on March 27.
The second-place performance was the third start for Soup and Sandwich, who won his debut at Gulfstream Park on January 28, and followed it up with another winner's circle trip, this time at Tampa Bay Downs on February 24.
"He was a horse that we thought a lot of as a 2-year-old," offered Casse. "He still hasn't grown up completely. He's kind of a teenage kid. He doesn't always pay attention and has a short attention span. But he's gotten better. His first race was good, I thought his second race was excellent, and I thought his Florida Derby race was very good. In keeping with Thoro-Graph numbers, he ran a 1 ¾, which is huge. Looking at that, I think he has 65 per cent chance to run as good a race or better. It's big. It's really big. Both of these horses just have to move up a little bit to be right there in the Derby. I couldn't be happier really."
Casse isn't the only one.
His jockeys for the big race seem to like their Derby chances as well.
"It's a funny little story. Tyler [jockey, Gaffalione], the first time he was on Soup and Sandwich – he worked him the other day – it happened that Julien [jockey, Leparoux] was helping us out, working another horse, not Helium. Pulling up, Tyler said, 'We're going to win the Kentucky Derby.' He was so excited after working the horse. Julien told him, 'Wait a second… you can be a good second.' So there's already a little smack talk going on. I think both riders are extremely excited and happy with their horses, just as I am."
What would it mean for Casse to notch his first Derby victory?
"I may retire," he said with a grin.
For now, it's all smiles with Casse.
It won't be long, however, until he's dialed-in on Derby day, game face and all.