TORONTO, June 29, 2018 – Each week, Woodbine's head clocker Ernie Perri comments on some of the top workouts watched, highlighting horses to key on in upcoming races at Woodbine.
This week, Ernie focuses on Saturday's $1-million Queen's Plate.
JUNE 22, 2018
Telekinesis worked in :49.20b with P.Husbands up in company with Ride A Comet. Telekinesis started behind and just glided up to workmate under a very tight hold had a lot left in the tank. Just after the break track fair rated 3.
Wonder Gadot worked in :47b in company with Juenesse Doree 47.40b came home in :23.60 out in :58.60 very full of herself relished the gallop out. Before the break track fair rated 3.
Cooler Mike worked in 1:11.40 with Boulanger up with very even fractions :24.8…:36…:59.80
Silent Poet worked in :58 (Boulanger) with Black Sea :58.60 pulled away from Black Sea under a drive.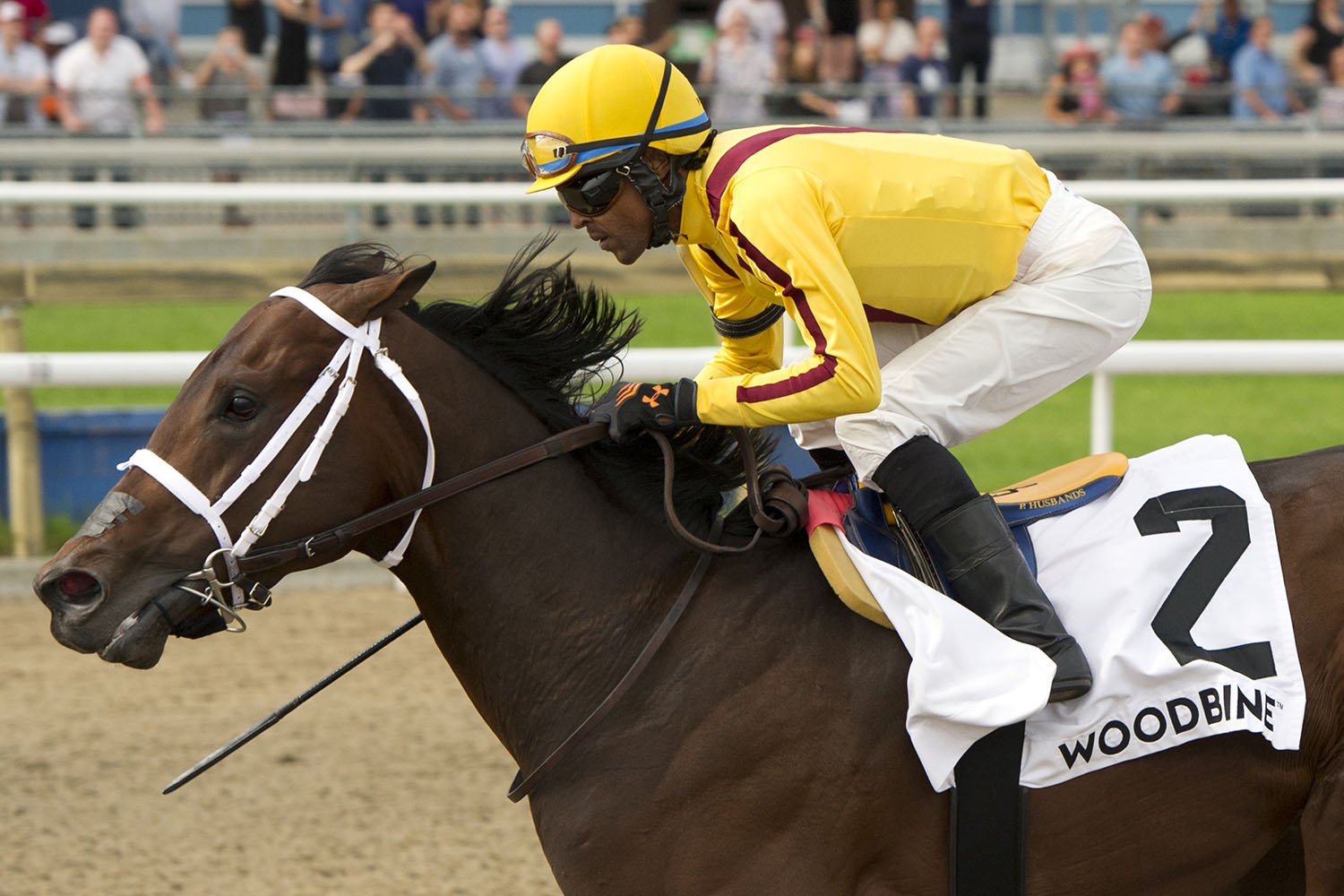 JUNE 23, 2018
Dixie Moon (DaSilva) worked in company with Gilded Splinters in :47.20 home in :23.20 out in a 1:00.20 changed leads at the very end of the work.
Neepawa (exercise rider) worked in :49.20 with Rosemere. Travelling very well throttled down from the 1/16 pole home. Very nice work.
Rose's Vision 103.60b with Unbounded Spirit 1:03.80b very deceptive work went slow early came home nicely :48.60 final 1/4 in 23.8.
Pawnbroker worked in :59.20b with Boyhood Dream :59.20h driving to keep up.
Others to watch Saturday:
Race 2 – Con Artist
Race 5 – Fashion Flirt
Race 7 – Dancing Doll