By: Eric Wing for Woodbine.com
TORONTO, May 25, 2018 – Monday through Friday, Roger Cettina has little time to devote to horse racing. A 51-year-old vice president for the prominent, New York-based Tishman Construction Co., Cettina leaves his Rumson, New Jersey home each morning, makes the hour-long commute into the Big Apple, and spends his long day supervising his company's many high-rise building projects in Manhattan and the surrounding area.
"By the time I get home at night, at about eight-o'clock, I'm pretty spent," Cettina admitted.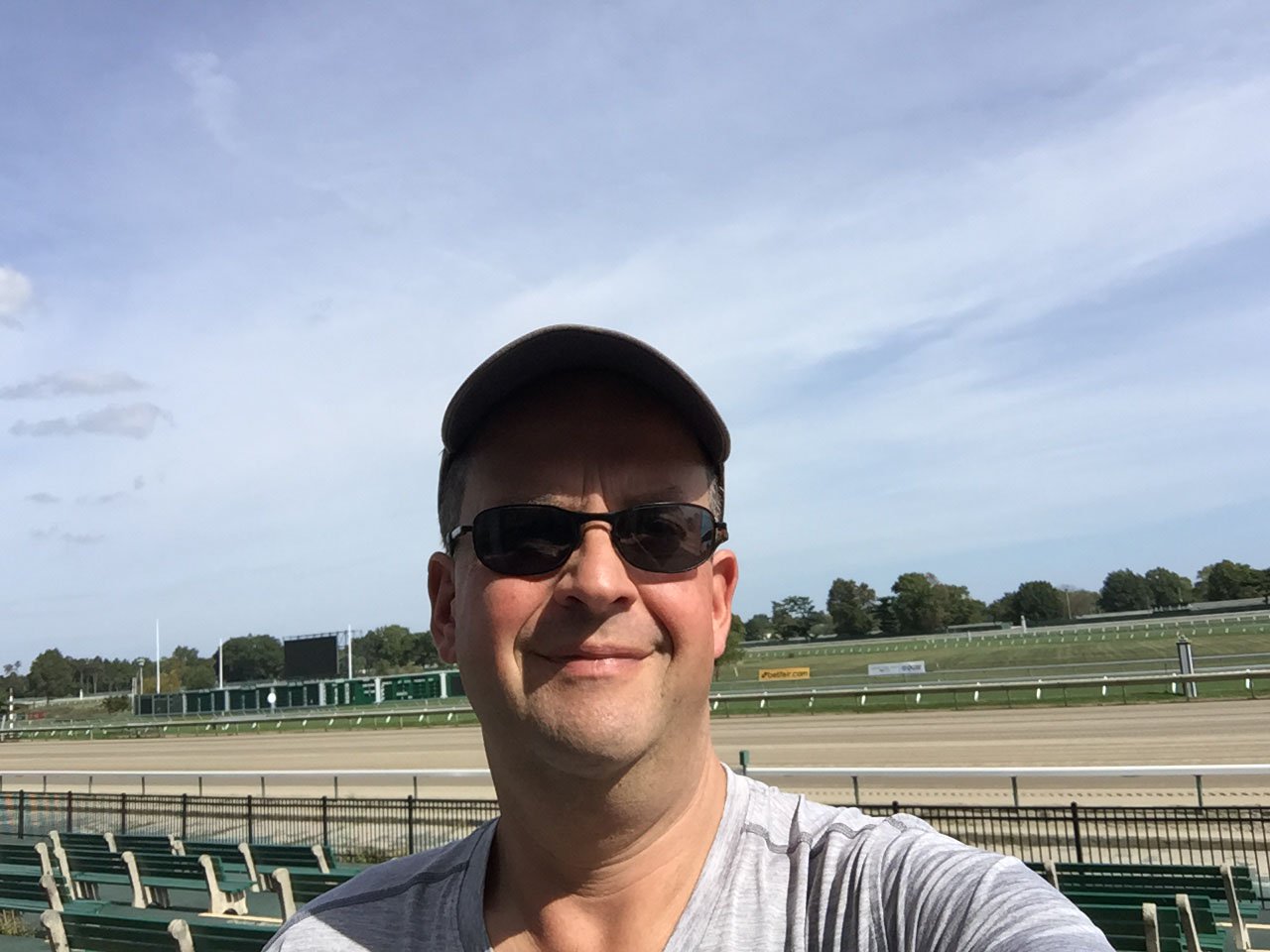 It's a different story on weekends. He often rises at 4:30 a.m., plunging into replays, trainer stats, Thoro-Graph speed figures, and Racing Flow bias and pace data. If he doesn't see anything he likes, he has the discipline to just take the day off—or focus purely on his small stable of horses, which race under the appropriate name of Skyscraper Racing Group.
"I'm the kind of guy who likes to put the time in first," he said. "If I don't like the races or a contest sequence on a given day, I'll pass."
If he sees some races that he likes, however, Cettina will gamble and play contests with gusto.
Cettina has been well rewarded for all that early morning study time. Earlier this year, he cashed for $61,000 on a Gulfstream Pick Six.
"It was Santa Anita Derby Day, and although everyone was focused on the Triple Crown preps, I zeroed in on some races at Gulfstream," Cettina said. "The Pick Six that day had a lot of lesser races and a strength for me is big fields of cheaper horses. I think it's because they're more inconsistent, and also because there's typically no Chad Brown or Todd Pletcher involved. It makes it more of an even playing field to me."
Cettina was alive on his $240 ticket to five horses in the last leg of that Pick Six. Three of them would have paid the entire Rainbow carryover pool of $148,000, but Cettina was anything but disappointed. "Parimutuelly, I'm good for the year thanks to this," he said.
From a tournament standpoint, Cettina is pretty much good for life after a couple of momentous efforts at the National Horseplayers Championship (NHC).
Cettina has qualified for the NHC nine times, but he is most remembered for his performances in 2013 and 2016 when he finished second each time in fields of 455 and 629, respectively.
Despite earning $200,000 for his runner-up placing in 2013, Cettina could be forgiven if he felt disappointed afterward. First prize was worth $750,000, and Cettina led by $240 heading into the final race.
"I wasn't really paying attention," he said. "The smart play would have been to bet the favourite. The guy in second [Jim Benes] bet the chalk, who ran a suck-up second and the $3.60 place money beats me by $1.40. Brutal. I got over it, though."
The 2016 near-miss, in which Cettina defeated all but $800,000 winner Paul Matties Jr., had an altogether different feel.
"It was a great run that fell 10 dollars short," he said, "but I was drawing live into the last race."
Cettina left the 2016 competition in Las Vegas with $275,000—and the experience drove home a lesson that has served him well before, during and after the two close calls.
"You never look back—only forward," Cettina said resolutely. "You can't change history. Learning from mistakes is the key."
This is one of Cettina's favourite times of the year with Monmouth Park—just four miles from his house—open. Sometimes he rides there on his bicycle. Biking, hiking and hanging out at the beach with his wife of 18 years, Wendy, and his 15-year-old son, Marco, are just a few of the ways that Cettina maintains balance across what can sometimes be a stressful life.
He also enjoys taking an occasional road trip to a tournament with his horseplaying friend Frank Sorensen. It is with Sorensen that Cettina first discovered tournament play some 17 years ago at Delaware Park. This year, the pair hope to get back to Woodbine where they have played multiple times, including in the 2013 Summer Tournament where Sorensen finished first and Cettina was second, earning himself one of his nine career NHC berths.
"They have a great setup at Woodbine. It's really nice there for contest players," said Cettina.
For new or prospective tournament players, Cettina has two pieces of advice:
"First," he said, "I play a lot at HorseTourneys.com, and I think it's a great place to learn the online world. You don't have to spend a lot of money to do so, though I do recommend that new players play live tournaments instead of Pick & Prays where you make all your picks in advance. Live games are more like real life. With Pick & Prays, you're just watching, you're not 'finishing' your handicapping. I'm a guy who likes looking at horses in the paddock and watching post parades and warm ups, and live games let you do all that.
"Second, I would urge people to go to a brick and mortar tournament to get the feel of things and to learn the rhythms of a tournament. There's a different feeling when you're there. It's a much more interactive experience—and a lot more fun too."
It's even more fun once you can develop the discipline, skill and success of a Roger Cettina.
TOURNAMENT NEWS
Registration is now open for the first of Woodbine's four major onsite handicapping tournaments. It's the Woodbine Spring Meet Horseplayers Tournament on Saturday, June 16. The entry fee is just $150, and two National Horseplayers Championships (NHC) packages will be up for grabs.
Here's how it works: $100 of the $150 entry fee will go towards the prize pool. The other $50 will serve as each player's live betting bankroll. Players must then wager $10 or more on at least five of Woodbine's races that day. Win and place wagering only.  All players keep their bankroll amounts at the end of the day, with top finishers earning NHC seats and or cash bonus prizes.
For more information or to register, contact Woodbine's Sue Clark at 416-675-7223 or at sck@woodbine.com.
***
Eric Wing is the Communications Director at HorseTourneys and the longtime emcee at the National Handicapping Championship. Prior to joining HorseTourneys, Wing headed up Communications at the National Thoroughbred Racing Association and The New York Racing Association. Wing's Player Profile will be published monthly on the last Friday of each month on woodbine.com.