TORONTO, December 16, 2018 – Jockey Luis Contreras achieved a career milestone as he reined home first-time starter He's a Macho Man on Sunday afternoon at Woodbine Racetrack.
The victory marked his 2,000th career win competing in Canadian and U.S. races.
The 32-year-old reinsman picked up steam in his quest to 2,000 heading into Woodbine's final weekend of the season, posting a four-win day on Friday and adding another victory on Saturday to leave him just one shy of the mark with a full schedule of mounts over the final race day of the 2018 meet.
Contreras reached the milestone mark in the afternoon's fifth race courtesy of the two-year-old chestnut colt He's a Macho Man ($11.50), who rallied late to win his 1-1/16-mile debut by one length in 1:46.46 for trainer Josie Carroll and Di Scola Boys Stable.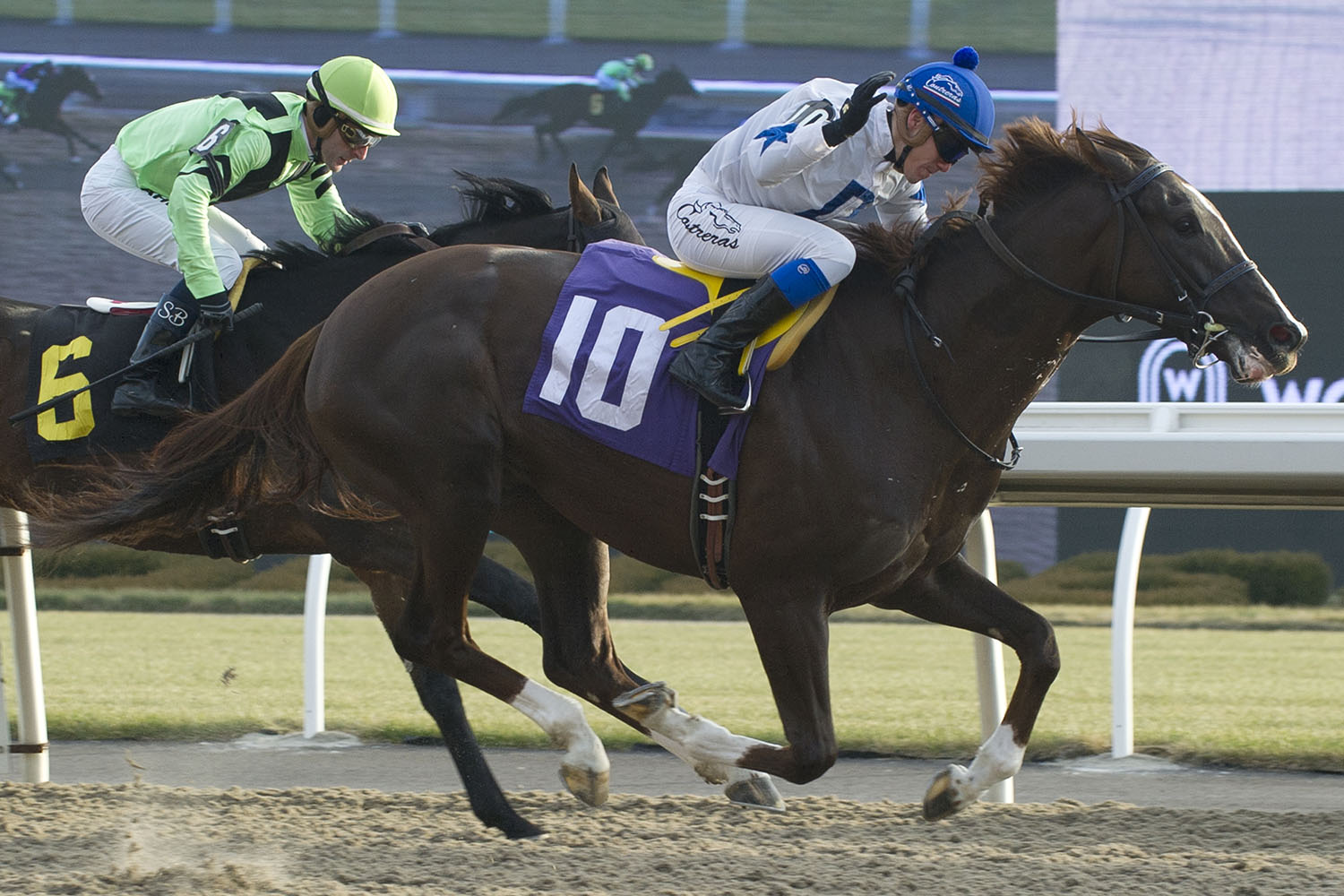 "This is great to reach 2,000 here at Woodbine," said Contreras, who was joined by his family and fellow jockeys in the winner's circle celebrations. "It is a big thing for me and I'm really, really happy."
While he's recorded many wins in Mexico where he began riding at age 16, Contreras earned his initial U.S. victory on February 1, 2007 aboard Flyinsin at Golden Gate Fields in California and his first Canadian win at Woodbine on April 10, 2009 in rein to Merkel. A winner of all three legs of the Canadian Triple Crown, he has competed in more than 11,600 races on record with his mounts earning nearly $86 million in purses.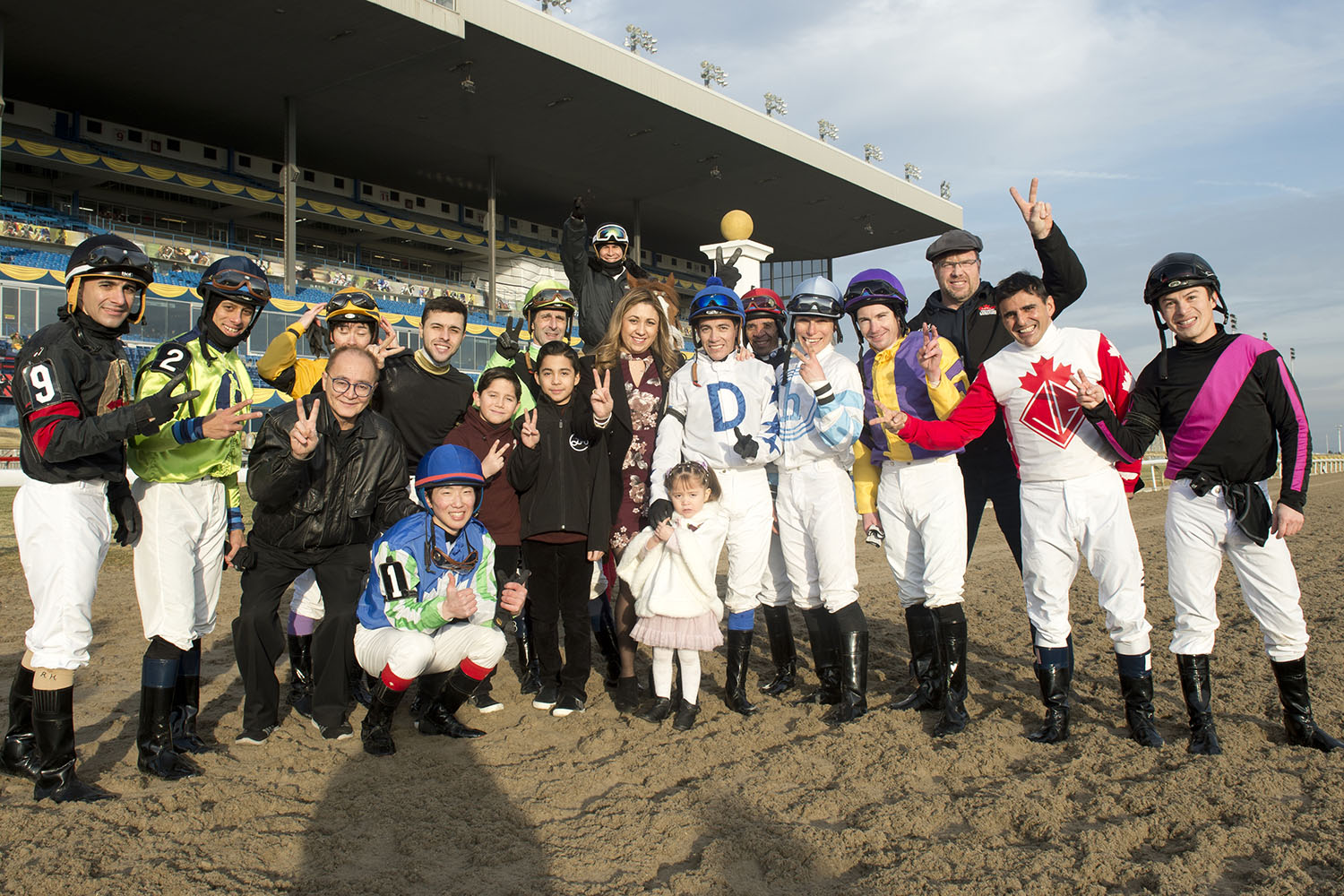 The two-time Sovereign Award champion led the Woodbine jockey colony from 2011-13 and has ranked among the top three since. He has earned 118 of his 138 wins this year at the Woodbine meet.
Among his 2018 highlights, Contreras has recorded 12 stakes wins in Canada and the U.S., including a repeat victory in the Grade 1 Northern Dancer Turf Stakes at Woodbine in rein to Johnny Bear.
Contreras's winter plans include racing in California for a couple weeks then heading to Oaklawn Park in Arkansas before returning home for the start of the 2019 Woodbine meet next April.