TORONTO, November 20, 2019 – Conrad Farms' Muskoka Gold, a two-year-old son of Lea, will go after his second added-money crown in Saturday's $225,000 Coronation Futurity Stakes, at Woodbine. The Grade 2 $175,000 Kennedy Road Stakes, for three-year-olds and upward, is also on tap.
Trained by Mark Casse, Muskoka Gold takes on seven rivals in the 1 1/8-mile Tapeta event for Canadian-foaled two-year-olds, a significant race on the road to the 161st running of the Queen's Plate, first jewel of the Canadian Triple Crown of Thoroughbred Racing, to be held on Saturday, June 27, 2020 at Woodbine.
"He looks like a Queen's Plate horse," praised Casse. "The Conrads have been so good to us – it would be nice to reward them with something like that. They told me last year that they would like to try and find a Queen's Plate horse. So we went out and bought a few and he's one of them."
Bred in Ontario by the late Bill Graham, Muskoka Gold heads into the Coronation Futurity off a strong second-place showing in the Grade 3 Grey Stakes on October 27 at Woodbine.
With regular ride Jerome Lermyte in the irons, the bay colt rallied from 11 lengths back to finish just a half-length shy in the 1 1/16-mile main track event.
Prior to that performance, Muskoka Gold won the turf Cup & Saucer Stakes on October 6. Ignored at 18-1, he converted a one-length advantage at the stretch call into a 1 ¾-length triumph over 'good' going on the E.P. Taylor Turf Course.
Muskoka Gold just missed winning his debut on September 15 at Woodbine. In a race originally slated for the grass, he was bumped at the start of the 1 1/16-mile Tapeta race but rallied impressively to finish second, a neck behind Northern Thunder.
"He's beautiful," said Casse. "He's a big, handsome horse. My concern, honestly, was that I'm not big on buying horses out of first-year sires. His father was an extremely good horse and ran for a long time, so those are also things you are looking for."
Casse, who has three Coronation Futurity titles (2008 with Active Duty; 2010 with Strike Oil; 2016 with King and His Court), has been impressed with all three of Muskoka Gold's lifetime efforts.
"Early on in the year, he wasn't showing much of anything and it took a while for him to catch on. I thought his first race was good. I thought he got in a little bit of trouble and could have easily won. We had trained him on the grass and we felt very confident that he liked it. He ran very well on the grass, but at the same time, if he was a Queen's Plate horse, or is a Queen's Plate horse, I wanted to find out sooner rather than later. That's why we went back and raced him on the Tapeta in the Grade 3, to see where we were. And he ran extremely well."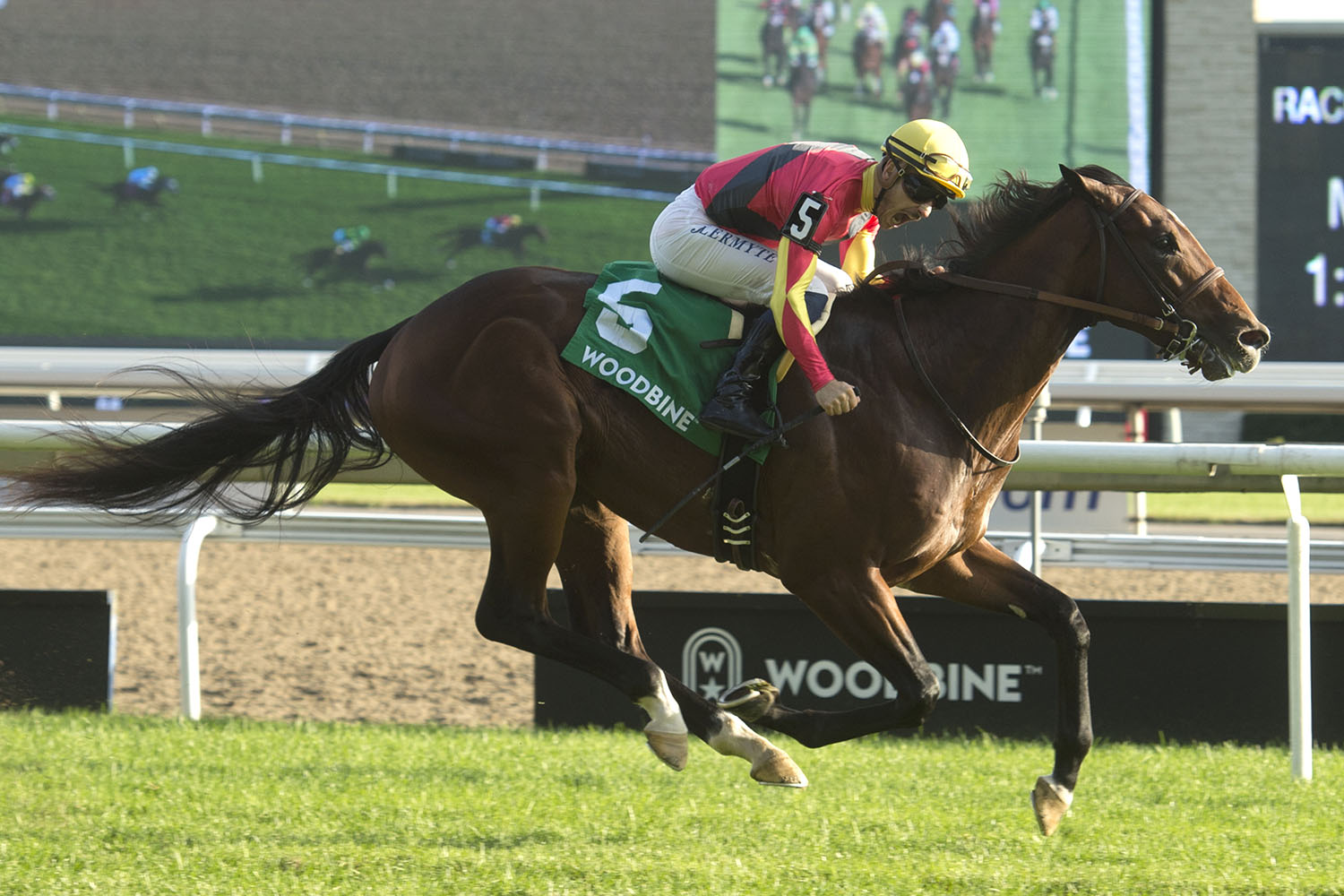 Casse, a winner of over 2,800 career races, believes the colt can be even better.
"The light bulb isn't on with him yet. He's still a big boy and I'm not sure yet that he knows that his career and his life is to be a racehorse. If the lights come on with this horse, who knows how good he could be."
While the road to next year's Queen's Plate is just getting underway, Casse has the race on his radar.
The same can also be said of several other high-profile engagements he'll likely be part of in 2020.
"My job, I kind of tell everybody that I'm the conductor," offered Casse. "I have a great team that plays the music, but it's my job to tell them what to play. It doesn't matter if it's the Queen's Plate, whether it's the Kentucky Derby or it's the Breeders' Cup – those are all things that our team strives for every year. Someone recently asked me, 'When do you start thinking of the Breeders' Cup?' It's like when I was a little boy and I'd dream about Christmas. Once Christmas is over, you start thinking about the next one. As soon as the Breeders' Cup is over, as soon as the Queen's Plate is over, as soon as the Kentucky Derby is over… I start thinking about next year. That's always my focus. I always focus on big targets."
Casse has already orchestrated a pair of Plate victories. In 2014, Lexie Lou won the 'Gallop for the Guineas' for owner Gary Barber. Four years later, Wonder Gadot delivered Casse and Barber their second Canadian classic triumph.
A native of Indiana, Casse was recently named the recipient of the 2019 Big Sport of Turfdom Award, which honours a person or group of people who enhance coverage of Thoroughbred racing through cooperation with media and racing publicists. He'll receive the award at the University of Arizona Race Track Industry Program's annual awards luncheon on December 10.
Inducted into the Canadian Horse Racing Hall of Fame three years ago, Casse has won the Sovereign Award as Canada's top trainer a record 11 times and has campaigned 29 Sovereign Award winners, including five Canadian Horses of the Year. His Eclipse Award winners include two-time champion female turf runner Tepin, and top two-year-old colt Classic Empire.
Ayrshire Lad won the first running of the Coronation Futurity in 1902. The late Avelino Gomez won four straight (1964-67) editions of the race, a feat also achieved by Sandy Hawley (1973-76). Last year, Josie Carroll trainee Avie's Flatter won the race in a time of 1:51.73. The last horse to notch the Futurity-Plate double was Norcliffe in 1975-76.
Pink Lloyd, Canada's Horse of the Year in 2017, headlines the Grade 2 Kennedy Road. A seven-year-old son of Old Forester, the multiple stakes winner has a record of 21-1-1 from 26 career starts for owner Entourage Stable and trainer Robert Tiller.
In his last start, the Grade 3 Bold Venture Stakes, Pink Lloyd finished fourth, but was declared a non-starter after a stewards' inquiry. The Ontario-bred gelding won the 2017 edition of the Kennedy Road by 2 ¼-lengths in a time of 1:08.46.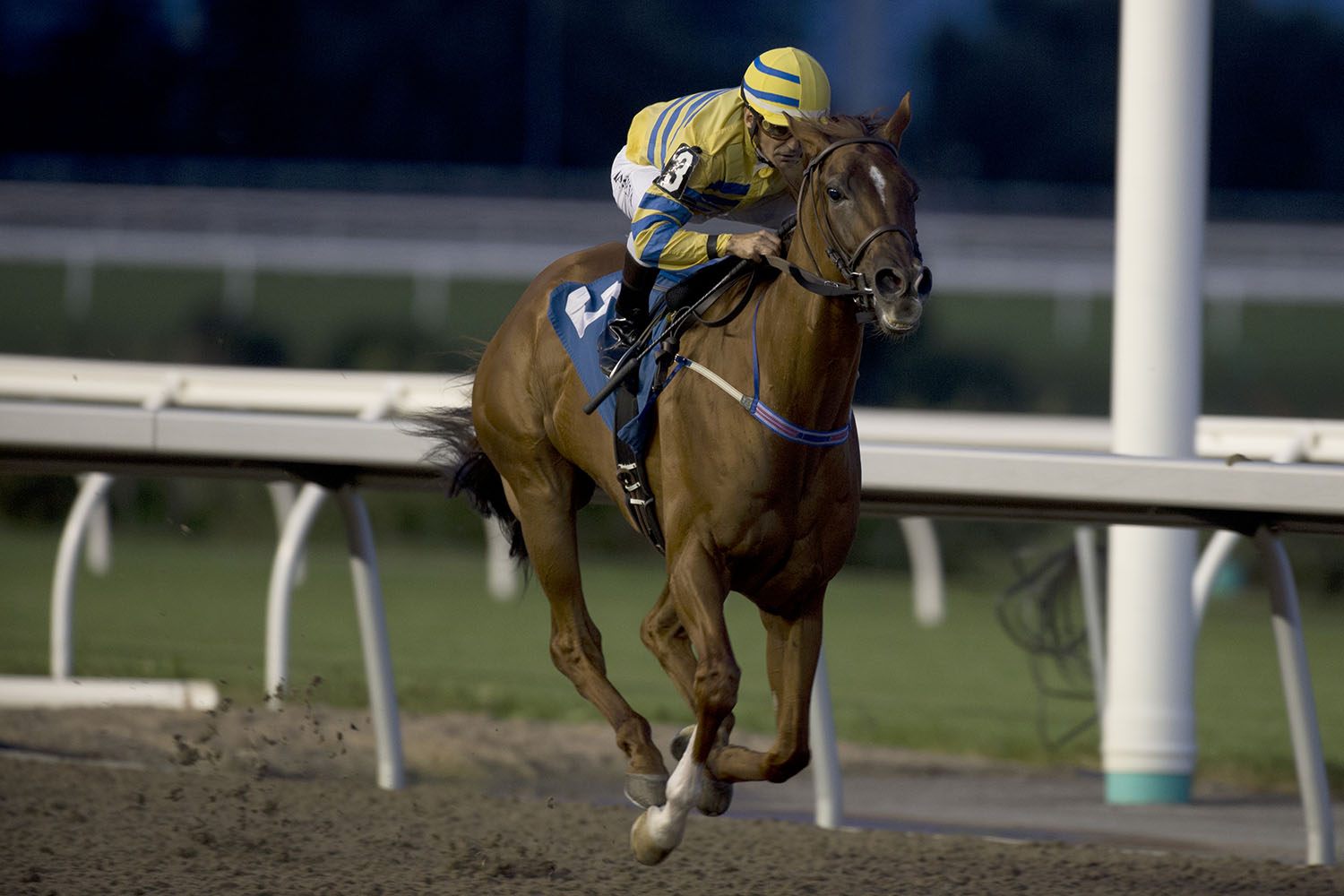 The Coronation Futurity is slated as race nine on Saturday's 11-race card and the Kennedy Road goes as race eight. First post time is 1:05 p.m. Fans can also watch and wager on all the action via HPIbet.com.
$225,000 CORONATION FUTURITY
Post – Horse – Jockey – Trainer
1 – Halo Again – Rafael Hernandez – Steve Asmussen
2 – Tomcat Black – Kazushi Kimura – Graham Motion
3 – Kunal – Luis Contreras – Steven Chircop
4 – Green Growth – Emma-Jayne Wilson – Catherine Day Phillips
5 – Pleasecallmeback – Patrick Husbands – Roger Attfield
6 – Northern Thunder – Justin Stein – Sid Attard
7 – Muskoka Gold – Jerome Lermyte – Mark Casse
8 – Malibu Mambo – Eurico Rosa Da Silva – Kevin Attard
$175,000 KENNEDY ROAD (GRADE 2)
Post – Horse – Jockey – Trainer
1 – Dixie's Gamble – Luis Contreras – Josie Carroll
2 – Extravagant Kid – Rafael Hernandez – Brendan Walsh
3 – Reconfigure – Kazushi Kimura – Robert Tiller
4 – Richiesinthehouse – Patrick Husbands – Larry Rivelli
5 – Boreal Spirit – Gary Boulanger – Jennifer Shafer
6 – Pink Lloyd – Eurico Rosa Da Silva – Robert Tiller
7 – O'Kratos – Justin Stein – Darwin Banach
8 – Malibu Secret – Emma-Jayne Wilson – Martin Drexler
9 – Eskiminzin – Jeffery Alderson – Carlos Grant