TORONTO, June 29, 2019 – Desert Isle, given a patient ride by Junior Alvarado, was full of run down the E.P. Taylor Turf Course en route to a victory in Saturday's $100,000 Zadracarta Stakes, at Woodbine.
The Zadracarta, a seven-furlong overnight turf stakes, attracted a field of eight and Desert Isle was the slight 3-1 choice for trainer Graham Motion and owner-breeder Sam-Son Farm.
China Rider took control early, with Silent Sonet, last year's Zadracarta champion, keeping close tabs on the leader through an opening quarter in :23.17.
It was status quo for the top two spots through a half-mile in :45.58, as Alvarado kept Desert Isle in prime pouncing position as the field turned the corner for home.
Silent Sonet was in front by a diminishing head at Robert Geller's stretch call (1:09.03) as Alvarado kept Desert Isle, now second, to task as the wire drew closer.
At the finish, Desert Isle was a three-quarters-of-a-length winner. Miss Sea rallied to grab the runner-up spot, while Zestina held for third. There was a dead-heat for fourth between Red Cabernet and Alnilah.
The final time on a 'good' turf track was 1:21.28.
Completing the order of finish were Silent Sonet, China Rider and Scotty's Model.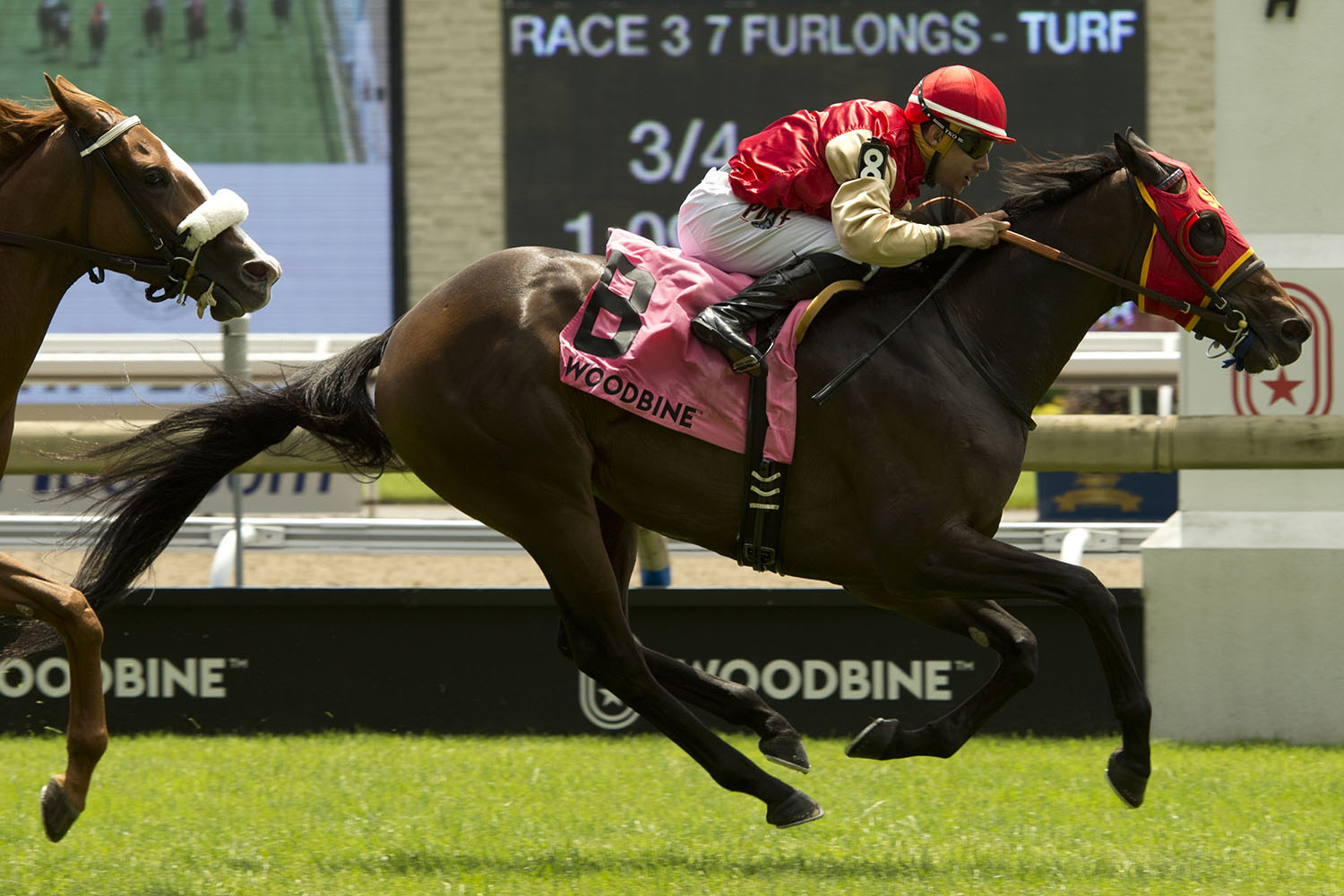 "She is a nice filly and she is very forwardly placed," said Alvarado. "It just mattered on how she'd break and how she wanted to be. I didn't want her to be too rank. You just want to give her a nice comfortable ride and that's what she did. She broke good, she put me in a nice spot and I was just there for a ride."
A daughter of Bernardini, Desert Isle, who came into the Zadracarta off a smart allowance win at Delaware on May 27, notched her third lifetime score from nine career starts.
"She is a filly we've always thought really highly of and maybe it took us a little while to figure her out," said Motion. "She is a filly you can't take too much of a hold of and I think Junior did a beautiful job. We love coming to Woodbine. It's a beautiful turf course and it it's a tremendous facility and we like to win stakes here."
Desert Isle returned $8.30, $5.70 and $3.30 and fronted an 8-4 exacta with Miss Sea worth $141.20. Zestina ($4.10) completed an 8-4-7 trifecta worth $278.95, with the 8-4-7-1 (Red Cabernet) superfecta returning $524.90 for $1. An 8-4-7-5 superfecta (Alnilah) paid $1,385.