TORONTO, June 3, 2020 – The 2020 Thoroughbred season kicks off at Woodbine Racetrack this weekend with live racing starting Saturday, June 6.
Following the Government of Ontario's Stage 1 public health guidelines for easing COVID-19 restrictions, Woodbine will host live racing without spectators. Fans can watch and wager on HPIbet.com or via the new Dark Horse app, or tune in to the live stream available on Woodbine.com.
The highly anticipated opening weekend will feature live racing on Saturday and Sunday, with post time set for 1 p.m. The racing schedule will expand to four days per week with Thursdays (3:45 p.m. post time) and Fridays (1 p.m. post time) added in the coming weeks.
The meet will get underway with an 11-race card on Saturday that includes a $50,000 guaranteed Pick 5 pool and $100,000 guaranteed early Pick 4.
Horse racing participants are eager for the return of racing on their home turf and adjusting to the new protocols set out for race day that include physical distancing measures and mandatory masks (except when actively breezing, galloping or racing).
"Everybody is doing their part and following the protocols," said trainer Kevin Attard, who is coming off a career-best season during which his stable earned 66 wins (61 at Woodbine) and more than $3.2 million in purses. "Obviously, everybody has the same goal and that's to be able to race. We're all looking forward to it. It's been a hard-fought battle to get where we're at and we're down the stretch right now and the finish line's in sight. We're all looking forward to Saturday."
Attard currently has 65 horses stabled on the Woodbine backstretch including Starship Jubilee, who was named 2019 Canadian Horse of the Year in a virtual presentation of the Sovereign Awards on May 19.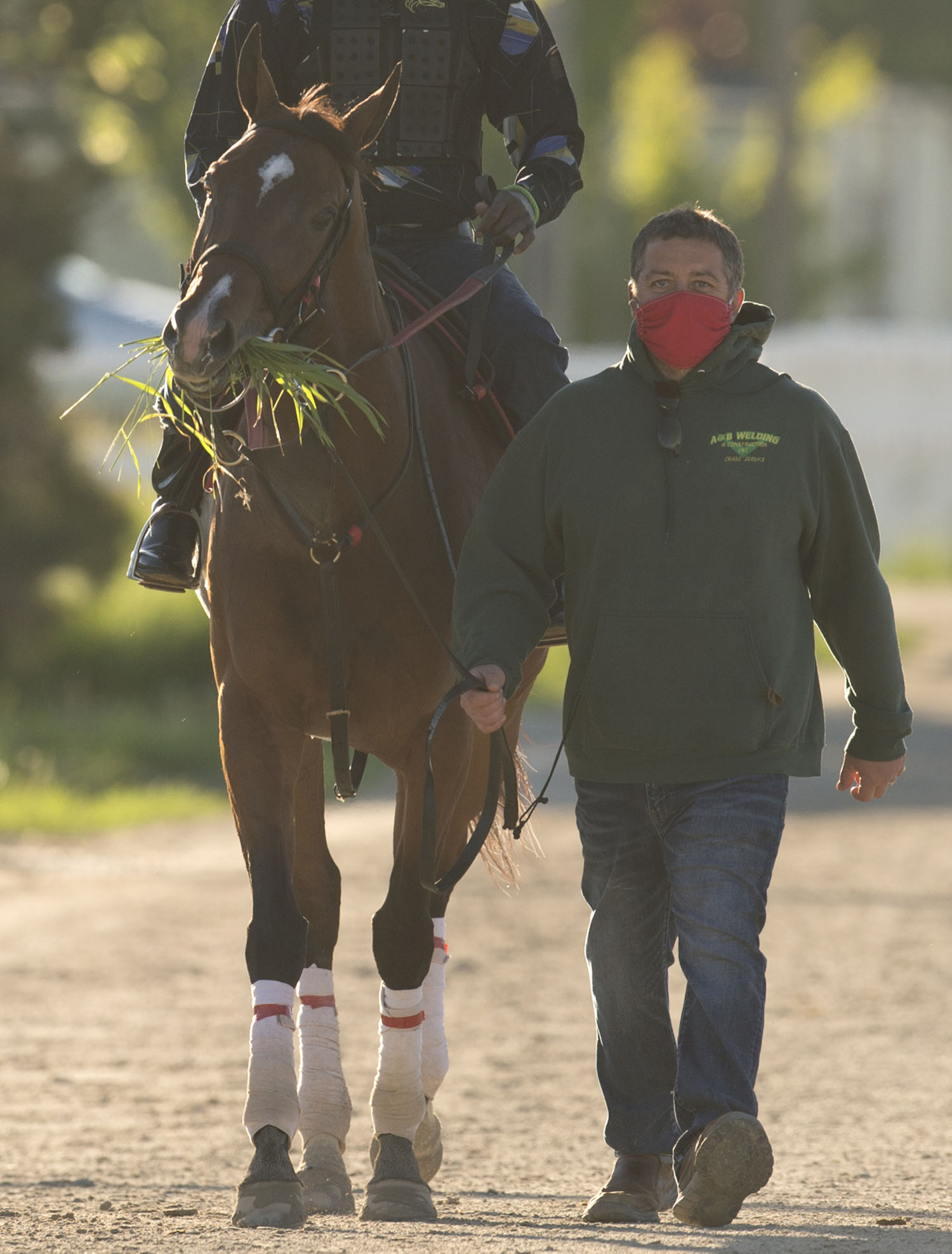 "We sat at home watching on HPI with my family and, when we heard her name called, we were really ecstatic," said Attard. "It was a big moment, a special moment in my life. To be honoured with that achievement was very surreal. Obviously, it was a close vote and Pink Lloyd is a great horse. We knew it was going to be a close decision and I thought she was well deserving of the award and happy to see it happened for her."
Owned by Blue Heaven Farm, the Indy Wind mare edged out champion sprinter Pink Lloyd for the national honours by three votes (108-105) after putting together a six-year-old campaign that included wins in the Grade 1 E.P. Taylor Turf Stakes and Grade 2 Canadian Stakes Presented by the Japan Racing Association.
After going three-for-three in stakes action down south over the winter and freshening up in Ocala, Florida, Starship Jubilee recently returned to Woodbine and breezed three furlongs in :39 on Sunday in preparation for her next targets.
"The Nassau [scheduled for June 27] is something we're going to look at – that's the first step – and the long-term goal is to get to the Breeders' Cup if we can. That's something we're going to be eyeing this year. She's obviously been off to a fantastic start for 2020 — undefeated in three starts – so I just hope that momentum will carry forward with her and bring her to where we want to be in November."
Woodbine's stakes action will begin during the second weekend of the meet on Saturday, June 13 with the Woodstock Stakes and filly companion Star Shoot Stakes – key prep races on the road to the Queen's Plate, which has been moved to September 12 due to the race date changes resulting from the COVID-19 pandemic closures.
Attard's top contenders for the million-dollar Canadian classic, including the early season favourite Malibu Mambo and stablemate Clayton, have been nominated to the Woodstock.
"Obviously, September is a long way away and a lot can happen from now to then but I'm happy with all of the ones that we think are contenders at this point and we'll hope for maybe some surprises along the way."
New protocols and schedule changes are not the only adjustments to be made. Another will be the absence of one of his main riders, six-time leading jockey Eurico Rosa Da Silva, who retired at the end of the 2019 Woodbine meet.
"We're going to be using a few riders and seeing who we click with," said Attard. "Obviously, Eurico and I had great success together. It's going to be hard to replicate that, but I'm just waiting for that somebody to jump in those boots and take over those reins."
***
There's no doubt Woodbine's competitive jockey colony will look a little different this season with a fresh (albeit masked) face in the mix.
Veteran jockey Darryll Holland, a 47-year-old native of U.K. who has competed all over the world with success and partnered with numerous stakes champions including the once-in-a-lifetime horse Falbrav, is now setting his sights on winning races at the Toronto track.
"I just feel like it's unfinished business," said Holland of his decision to relocate to Woodbine at this point in his career. "I've been to the Canadian International meet, which I thoroughly enjoyed, I've been over for them a couple of times and I've not rode a winner here yet. I've rode winners in America, Hong Kong, Japan – most countries where I've raced, I've been successful – but I've only had a few rides here and I really like the track, I like the people and I just like the way that they do it here, and I thought why not?"
After waiting on his working visa for two years and then delays to the start of the meet (originally scheduled for April 18) as a result of the global pandemic, Holland arrived in Canada last month and concluded his 14-day quarantine period on Monday. With the help of local agent Mike Luider, who he connected with through mutual racing contacts, Holland is quickly and eagerly getting acquainted with his new surroundings.
"Fourteen days on your own was quite lonely, but Mike sorted out all the groceries for me. So, it was beautiful to just get out on the track on Monday and ride a few horses. I rode five or six [Tuesday] morning as well so it's like being a free man again," laughed Holland, who last raced in Mauritius in December.
"It's going to be a weird year. Obviously just being a new lad around the track, it would have been nice for Mike to chaperone me around and just introduce me to the trainers and stuff like that, but it is what it is. I'm just so pleased [the meet] wasn't delayed any further. Woodbine has got all the protocol measures and security in place and they've shown they can do racing without spectators and follow the rules and that's a testament to them. I think everybody is just relieved – that's what I sense on the track."
So, what is Holland hoping to accomplish this season at Woodbine? His unfinished business, of course.
"Just to ride winners and be safe. I used to set targets; I don't do that anymore. Every horse that I ride will be given every opportunity to win."
***
He'll face some tough competition in an accomplished jockey colony that includes a Hall of Famer.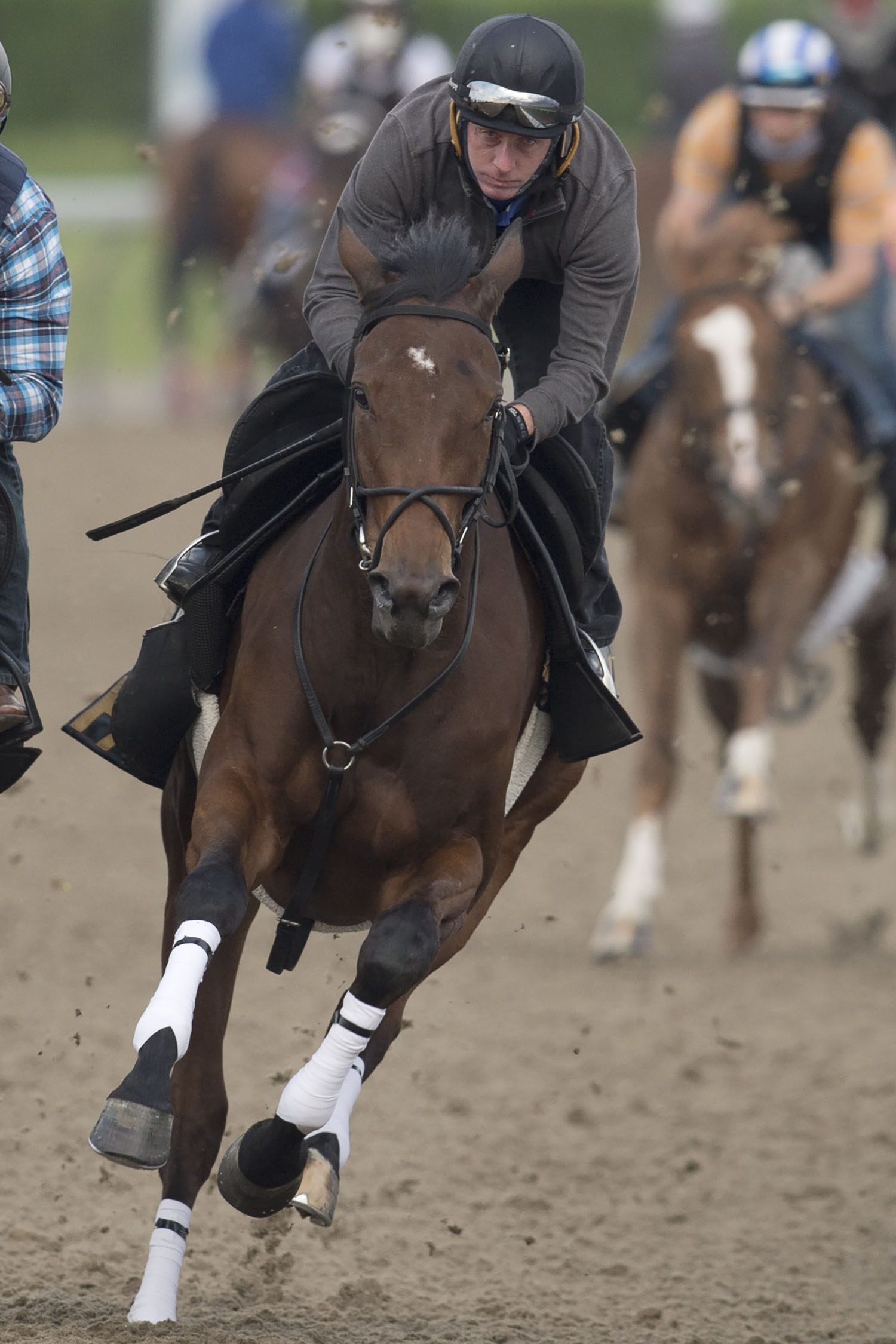 Recent news of his induction to the Canadian Horse Racing Hall of Fame caught Gary Boulanger by surprise.
"I'm highly, highly honoured," said the longtime Woodbine reinsman, who boasts 41 graded stakes wins. "You never imagine something like that when you pursue any career. You just want to have a good career and be successful."
A new racing season on the horizon means new opportunities for success.
"You always still want to win the big ones," said Boulanger, who counts the 2001 Queen's Plate and Woodbine Oaks with Sam-Son Farm's Hall of Fame filly Dancethruthedawn among his 3,610 career wins. "I'd love to win another Plate, I'd love to win another Oaks. Obviously, first and foremost, you just want to stay healthy and win races."
While new health protocols being implemented at Woodbine will require some adjustments, Boulanger says most are easy to follow and important measures needed to help contain the virus.
"I'm just excited about the whole season just starting. I'm grateful it's finally getting underway and I'm hoping to find the next big one."
By the way, more congratulations are order for the reinsman, who is expecting a December baby with his partner Jennifer Petricca.