By: Eric Wing for Woodbine.com
TORONTO, November 30, 2018 – Gary Blair doesn't consider himself among the top echelon of tournament players—but he's working on it.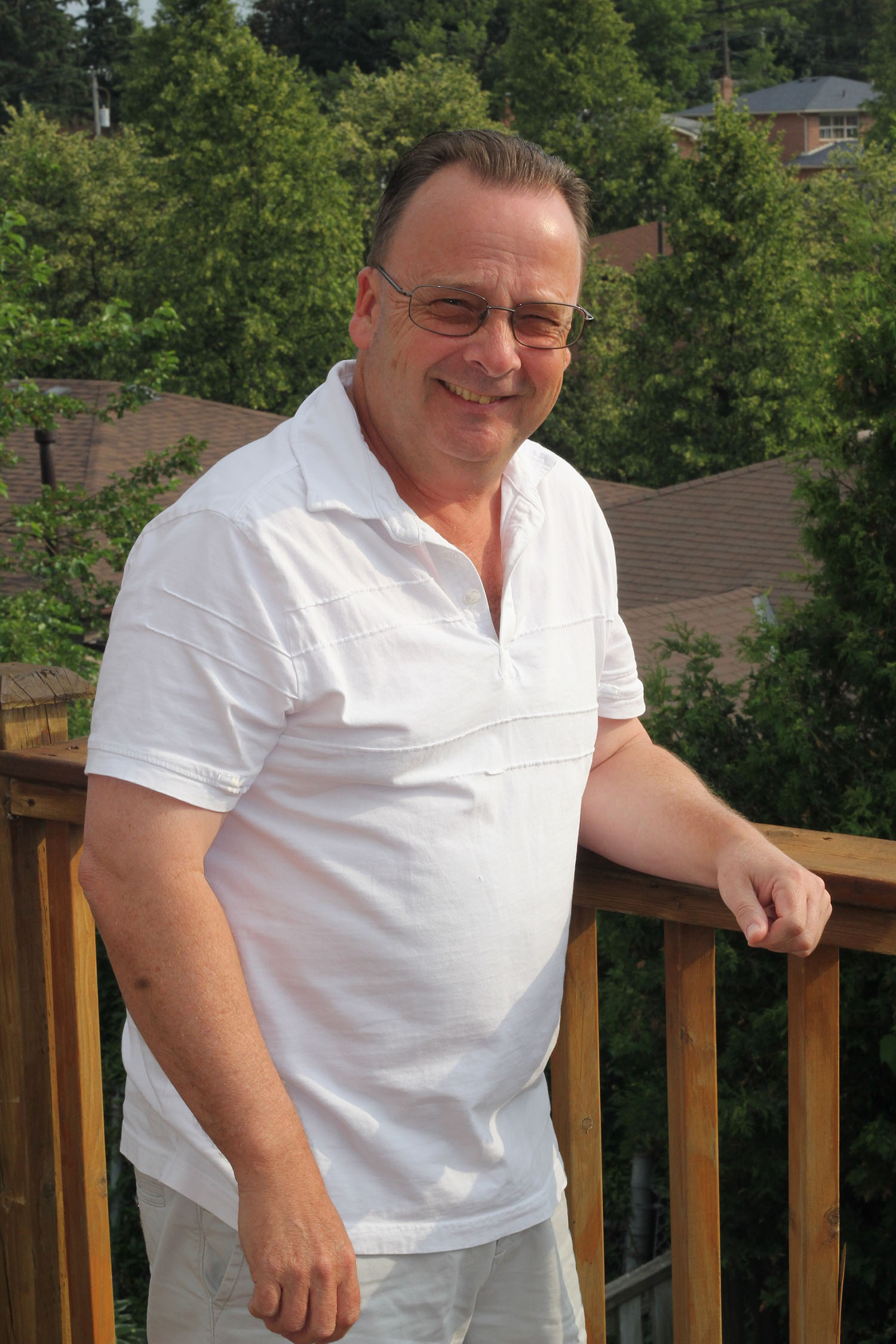 The 60-year-old five-pin bowling centre manager from Toronto has a busy work schedule. Not unlike many of those in a leisure-based industry, it involves a lot of nights and weekends. Horse racing is his number one pastime, however, and he devotes much of his down time to carefully mapping out the plays that will be the foundation of his near-daily contest entries.
"I have no wife, no kids, no pets and no plants," Blair laughed. "So that helps me set aside the time that I need."
Blair is a regular at all of the Woodbine onsite tournaments. In fact, he did well enough at this year's four events to be a contender for the Woodbine Player of the Year Award right up until the very last race of September's Woodbine Mile Horseplayers Tournament. Alas, he fell a little bit short of eventual winner Nick Noce. Though Blair's tournament exploits extend far beyond the occasional live contest.
"I'd say I average about six days a week playing contests—mainly online at HorseTourneys," Blair said. "I might play five or six contests a day, some as small as $12 each, hoping to win some money or earn my way into one of the big onsite tournaments. I don't have a big bankroll, so I won't play in those big ones unless I win my way in."
He's won his way in to many, including the National Horseplayers Championship (NHC), the Breeders' Cup Betting Challenge (BCBC), the Kentucky Derby Betting Challenge, the Del Mar Handicapping Challenge, the Big One at Laurel and the top Woodbine tournaments. He has yet to break through and win one of those "majors" but that's not due to a lack of effort.
"If a given day's tournament has 12 races, I'll pull down the Brisnet past performances that are offered free at the contest site and probably spend about six hours studying those races along with the notes that I've compiled on those horses at my HPI [HorsePlayer Interactive] account," Blair confessed.
Some would call Blair's preparations meticulous. Others might consider them unique or even a bit quirky—and not because of the amount of time spent.
Unlike the typical handicapper who will study each horse in a race once, draw his conclusions for the race, and then move on to the next race, Blair focuses on one handicapping factor at a time, analyzing every horse on the card for that factor—distance changes, perhaps—then he'll choose another factor…trainer's winning percentage, for example…then go though each horse on the card for that. And so on, and so on. Lather. Rinse. Repeat. He'll analyze about 10 different factors, which means he'll go through each horse on a card, from beginning to end, 10 different times.
"I don't know how I got into the habit of doing that," he chuckled. "I guess I find it easier to focus on one thing at a time."
The various factors Blair looks for include workout patterns, jockey changes, troubled trips, trainer profitability in a given area, speed figure patterns, perceived pace advantages, fastest last quarter-mile times for turf races and more. He then manually enters any key attributes he spots into the notes for that horse on his HPI account—a process he calls "rewriting my own Form."
But wait, there's more!
He's also a believer in tracking whether a horse takes an inordinate amount of money during the early, middle and/or late stages of the betting. Thanks to the wagering trend data available on HPI for horses at 20, 15, 10, five and zero minutes to post, he'll note that too.
"Some horses seem to take early money every time they run," Blair said. "I'll ignore those, figuring the owner just likes to bet on his own horse. Other times, though, a horse will take unusual action. I like to know that. When that happens, and the horse loses with an excuse, I'll really like that horse next time."
Blair doesn't just engage in such comprehensive analysis on the day before a big tournament. He does so on nearly every racing day for all of the tracks that are typically part of the contests he plays. His copious notes on horses sometimes allow him to play tournaments on the spur of the moment, but there's a broader, more basic reason behind his predilection for study.
"I don't have vast experience in the racing business or any kind of connections. For me, this is my way of getting 'inside information.'"
Once the most rigorous of the preparations are done, Blair will go to bed, then revisit the Brisnet PPs in the morning "to put the pieces together."
He'll generally try to come up with three top selections for each race, then sprinkle those top three picks across the five or six tournaments that he might be playing that day, hoping to gain solid traction with at least one or two of his entries.
"If I like a horse a lot, I'll use him on three or four entries. My second pick I'll use on a couple, and the horse I like third best I might just put on a single, $12 entry," he said. "Basically, I'm just looking for horses that I think are going to improve their form."
Perhaps surprisingly, it was only in the last two or three years, that Blair began devoting the bulk of his horse racing energies into contest play.
"I was with a friend one day back in 2003 or 2004 when he won a tournament at Woodbine," Blair recalled. "It was a great day, but I wasn't allowed behind the rope into the contest area, and I just didn't feel a part of it. I began playing the Woodbine tournaments at that point, but that was about it. I figured that someday, when I had more free time, I would get more involved in online play and other big contests. That happened a couple of years ago; I had some early success, and I haven't looked back."
Blair still feels like he has a lot of room for improvement in his game, though. He finds it hard to adjust his thinking on days when the track turns up sloppy—feeling reluctant to throw away hours of handicapping. On a more basic level, he finds weekend races more difficult than weekday play.
"And that's a problem, since weekends are where the money is," Blair laughed. "I just seem to do better with cheaper claimers. There are more angles with them than with stakes horses. And Euros? I'm lost with them. A lot of weeks, I do great on the weekdays and bad on the weekends."
Even when Blair's handicapping yields more gutter balls than strikes, he makes it a point to remind himself that he's never as bad as he looks on the days he goes "oh-fer" and he's never good as he may look to some when he has a big day. That's one piece of advice he has for prospective contest players.
Another is to read as much as you can about tournament play…and to go online, look for the big names and check to see what they played.
"I still do this a lot," Blair said. "Two guys I follow are Gary Machiz, who does well, and Anthony Trezza, who's a monster in tournaments. You can look at horses they pick, and maybe you can see things they saw in the horse that you didn't."
In recent years, it seems fair to assume that some of those reviewing the online picks of top contest players have been taking a long look at Gary Blair's horses.
And if not—they probably should be.
TOURNAMENT NEWS
Chuck Grubbs of Georgetown, Kentucky cashed for more than $87,000 (U.S.) on the day's final race, the Breeders' Cup Classic to move from 31st to first-place in the Breeders' Cup Betting Challenge held November 2-3. Grubbs finished with $94,020 and, with a first-place bonus prize of $300,000, earned a total of $394,020. Ed Able of West Des Moines, Iowa was second with $86,330 and earned a bonus of $200,000.
Mark Streiff of Mission Viejo, California had but $1,300 going into the last race of the November 10-11 Del Mar Fall Classic—but by utilizing trifectas, he turned that $1,300 into more than $52,000, which took top honours in the Southern California tournament. Including bonuses and prizes, Streiff earned a total of $92,812.
***
Eric Wing is the Communications Director at HorseTourneys and the longtime emcee at the National Handicapping Championship. Prior to joining HorseTourneys, Wing headed up Communications at the National Thoroughbred Racing Association and the New York Racing Association. Wing's Player Profile will be published monthly on the last Friday of each month on Woodbine.com.