TORONTO, November 4, 2020 – Six hopefuls, including Mark Casse trainees Dream Maker, Salute With Honor, and Skywire, are set to contest the $175,000 Autumn Stakes (G2), while 10 starters set their sights on top spot in the $125,000 Maple Leaf Stakes (G3), Saturday at Woodbine.
Casse, who won the Autumn in 2008 with Marchfield, will be represented by a pair of graded stakes winners, Salute With Honor and Skywire, and graded stakes placed Dream Maker, in the 1 1/16-mile main track Autumn for three-year-olds & upward.
A six-year-old son of To Honor and Serve, Salute With Honor arrives at Saturday's race off a one-length score in the 1 1/16-mile Durham Cup (G3) on October 11. Bred and owned by Live Oak Plantation, the chestnut gelding bested his stablemate Skywire by a length in the Tapeta race.
Holding a 3 ½-length advantage at the stretch call, Salute With Honor went on to notch his second straight score. It's the second time the Florida-bred has rattled off two straight wins, the first time coming last year when he recorded victories on July 20 and September 27.
He now owns a mark of 7-2-2 from 19 starts.
"He's fast," said Casse. "When they leave him alone, he's tough to beat. He's on a roll now."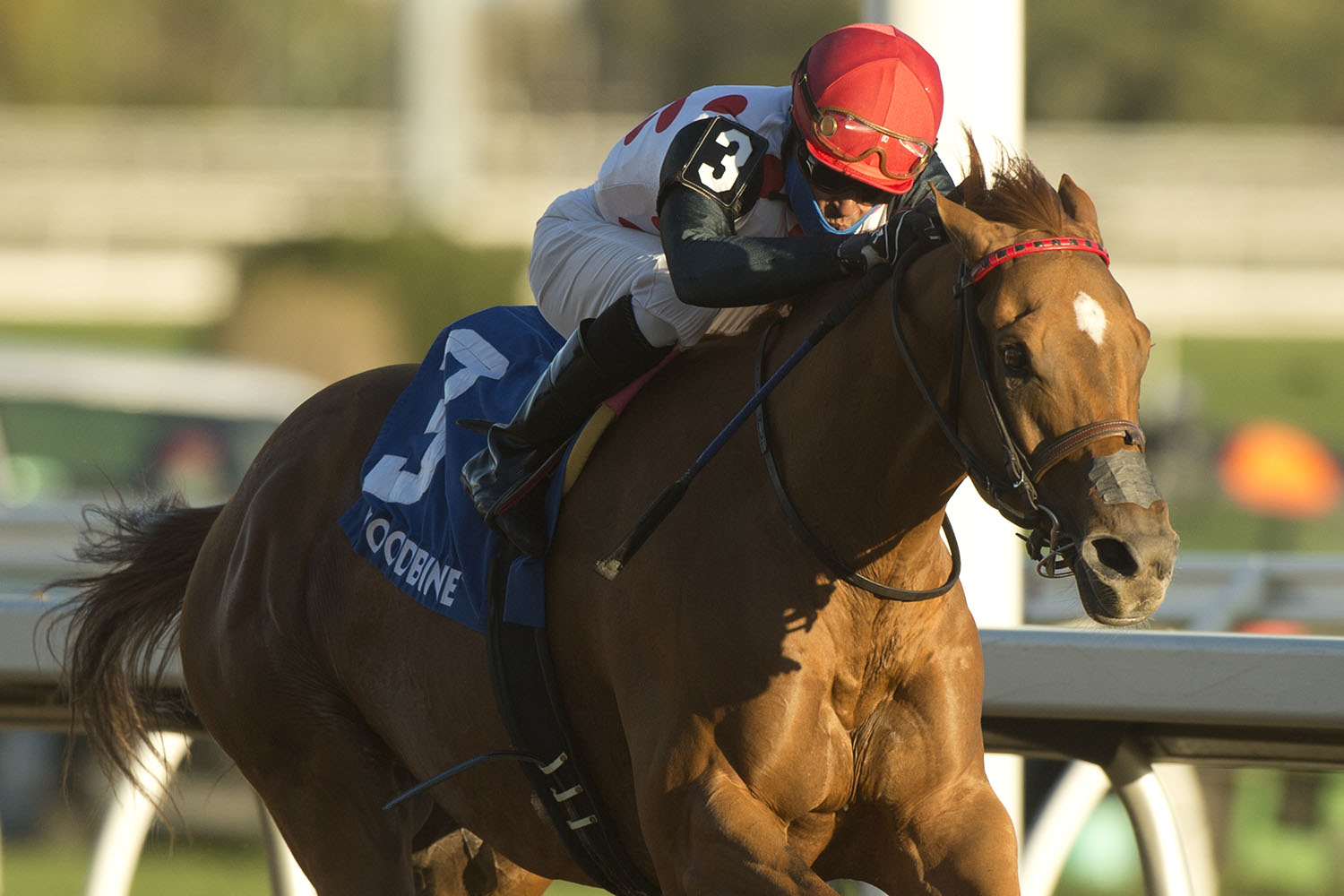 Skywire, a four-year-old son of Afleet Alex, has endured an uneven campaign, having recorded one win and a pair of seconds in six starts.
The lone triumph came in the Eclipse Stakes (G2) on July 4. Dismissed at 17-1 on the tote board, the Ontario-bred rallied stoutly and secured a 1 ¼-length score in the 1 1/16-mile Tapeta event.
In the Durham Cup, he was once again rolling late, closing two-wide late in the turn and making up ground with each step.
Although he didn't net top prize, Skywire, bred by the late Bill Graham, earned high praise from Casse for the determined display.
"He needs some help up front. He comes with a big run. I thought he ran extremely well last time because he got hung up a little bit. Salute With Honor was able to use his speed to get away from him. I think both horses are pretty equal in their abilities. I think it's just kind of who gets the trip when it comes to Salute With Honor and Skywire."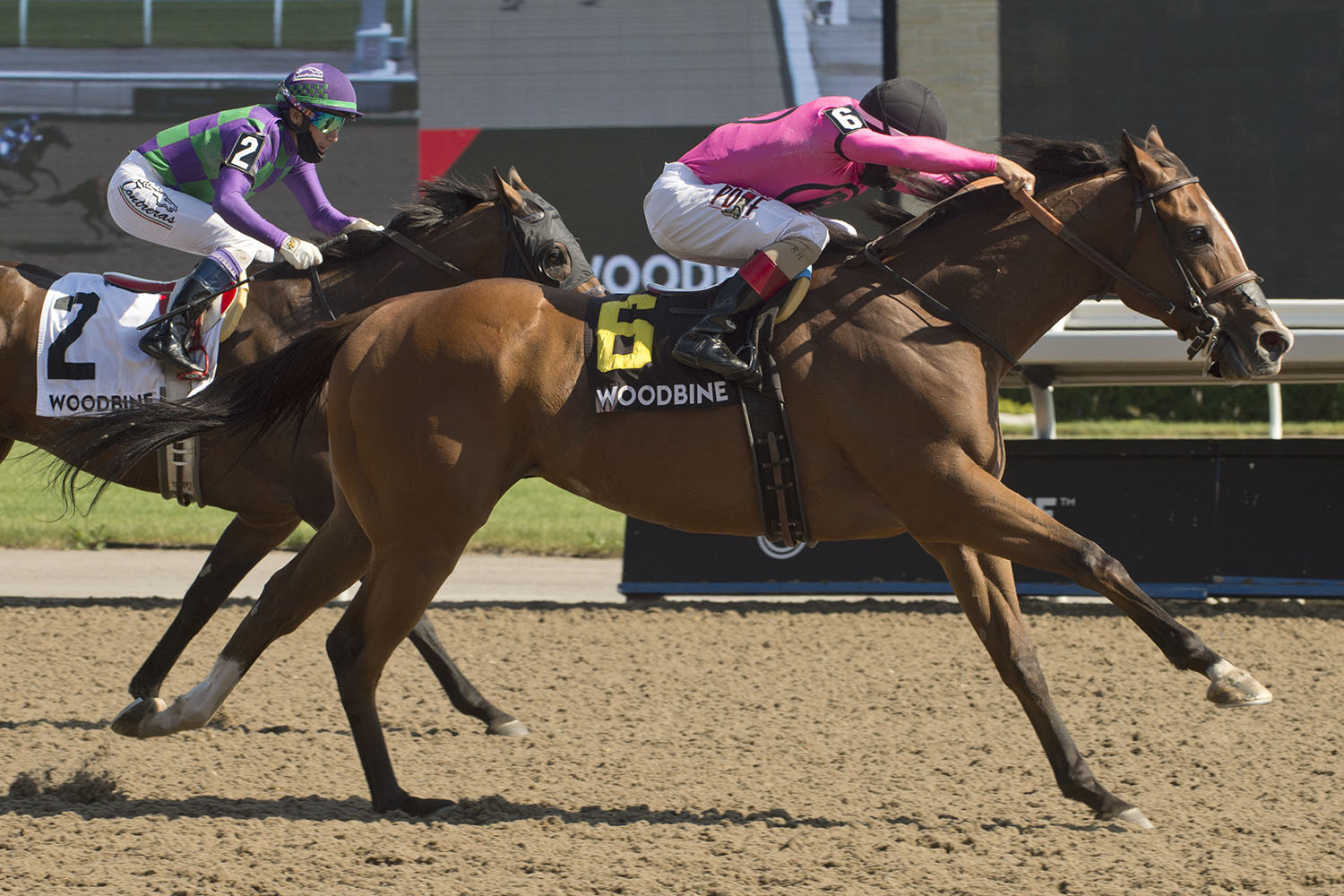 Dream Maker, a three-time winner from 10 races, won his last start on September 27 at Woodbine.
The four-year-old son of Tapit, bred and owned by John Oxley, notched a 2 ¼-length victory in the 1 1/8-mile Tapeta race.
"Dream Maker is a horse I thought a lot of," offered Casse. "At one time, I thought he was a [Kentucky] Derby horse. He's extremely tough to train. I thought Emma [jockey, Wilson] did a superb job with him when he won his allowance race last time out. He has a ton of ability, he just doesn't always show it."
Casse is hoping for a repeat performance from the grey colt, who will make his fourth straight appearance at the Toronto oval on Saturday.
"Dream Maker has to bring his A-game. If he comes with his A-game, he'll be very tough. The problem is that you just don't know when he's going to come with it. I think, even with him winning last time, that was his B-game."
Are You Kidding Me won consecutive (2015-16) editions of the Autumn. Starting in 1920, Kentucky Derby champion and U.S. Horse Racing Hall of Fame inductee, Exterminator, won the race three straight years.
***
Casse is represented by the duo of Heavenly Curlin and Tappitty Tappitty in the 1 ¼-mile main track Maple Leaf Stakes, for fillies & mares, three-year-olds & upward.
Bred in Kentucky by Elevage II, Heavenly Curlin, a three-year-old daughter of Curlin, has compiled a record of 2-0-1 from four starts.
Owned by Gary Barber and John Oxley, the bay is on a winning roll ahead of her spot in the Maple Leaf starting gate.
On July 12, Heavenly Curlin rallied to win a 1 1/16-mile Tapeta race at Woodbine, getting up for a 1 ¾-length score in a maiden special weight event.
Just shy of three months later, she was back in the winner's circle, winning at the same distance and on the same surface, this time a half-length victory with Emma-Jayne Wilson in the irons.
Prior to those efforts, Heavenly Curlin finished 10th in her career bow on the turf at Gulfstream in December of 2019, followed by a third over the Aqueduct main track in her three-year-old debut at Aqueduct in February.
"She's three and I normally don't like them taking on older fillies just yet," explained Casse. "But she's training really well and I thought her last race was really good. I think she'll run well."
Live Oak homebred Tappitty Tappitty, a four-year-old daughter of Tapit, will go after her third career win in what will be her ninth start.
"She's been a bit of an underachiever so far," said Casse. "She's done her best running on the grass, but we feel she trains well enough on the Tapeta to give her a chance. Both fillies, they have really good pedigrees. So in the future, for them to be broodmares, it's important for them to get black type."
The Casse pair will meet up with a group of rivals that includes multiples graded stakes placed Art of Almost, multiple graded stakes winner Elizabeth Way and 2019 South Ocean stakes champ Gun Society. All three are from the barn of trainer Roger Attfield.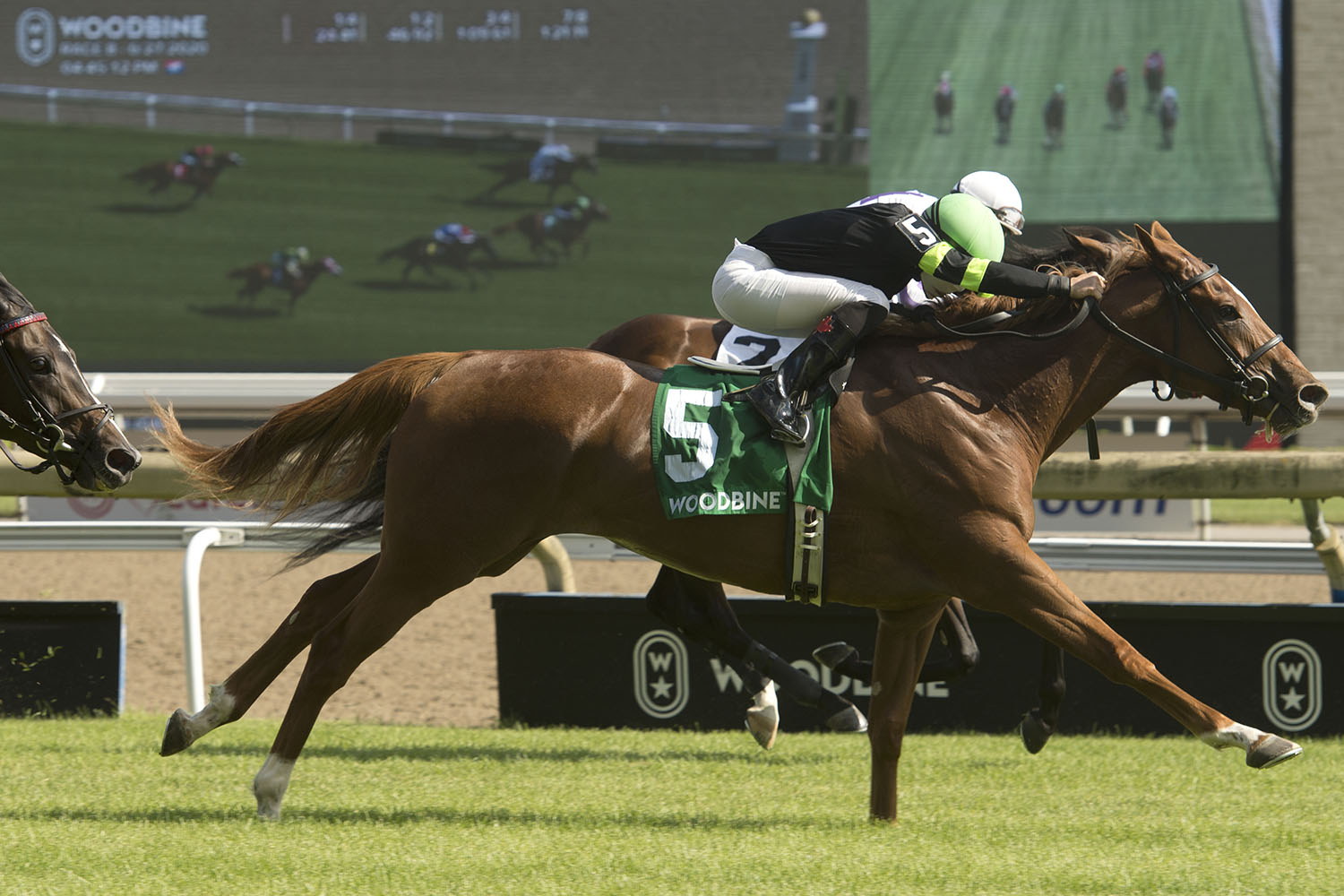 Attfield has won three Maple Leafs crowns, including back-to-back scores with Triple Wow in 1987 and Arcroyal the following year.
Hockey Hall of Fame legend and Canadian Horse Racing Hall of Fame inductee Conn Smythe won six runnings of the Maple Leaf, including four straight editions (1974-77). Last year, Lift Up took the Maple Leaf in a time of 2:04.23.
The Autumn goes as race eight and the Maple Leaf is listed as race six. First post for the 12-race card is 12:25 p.m. Fans can watch and wager on all the action through HPIbet.com.
Beginning this weekend, Woodbine is adding a Late Pick 5 to its wagering menu every Saturday and Sunday. The 20-cent minimum wager includes the last five races on the program.
$175,000 AUTUMN STAKES (GRADE 2)
Post – Horse – Jockey – Trainer
1 – Dream Maker – Emma-Jayne Wilson – Mark Casse
2 – Timeskip – Justin Stein – Renee Kierans
3 – Armistice Day – David Moran – Barbara Minshall
4 – Vanzzy* – Luis Contreras – Michael Pino
5 – Skywire – Rafael Hernandez – Mark Casse
6 – Salute With Honor – Patrick Husbands – Mark Casse
* supplemented
$125,000 MAPLE LEAF STAKES (GRADE 3)
Post – Horse – Jockey – Trainer
1 – Peace Seeker – Kazushi Kimura – Nicholas Nosowenko
2 – A Broken Breeze – Simon Husbands – Alexander McPherson
3 – Silent Tango – Justin Stein – Richard Morden
4 – Auntie Katherine – Juan Crawford – Alison Jennings
5 – Gun Society* – Daisuke Fukumoto – Roger Attfield
6 – Juliana – Luis Contreras – Ignacio Correas
7 – Heavenly Curlin – Rafael Hernandez – Mark Casse
8 – Elizabeth Way* – David Moran – Roger Attfield
7 – Tappitty Tappitty – Patrick Husbands – Mark Casse
8 – Art of Almost – Emma-Jayne Wilson – Roger Attfield