High Stakes Meets High Fashion:
The Second Annual Greenwood Stakes Announces Festival Programming
Marquee Tastemakers Participating Include Top Toronto Artists Jay Cheng and Meghan Kraft, DJ Conor Cutz and Mixologist Evelyn Chick
– Saturday, May 25 –
TORONTO, April 15, 2019 – It's off to the races! Toronto's hottest society event at the races, Greenwood Stakes, today announced programming details for the return of the highly-anticipated second edition on May 25, 2019, at Woodbine Racetrack from noon – 5 p.m. The afternoon of revelry and recreation will include high stakes thoroughbred horse races, style contests, a luxury vehicle showcase, leisure games, progressive art installations, culinary fare, as well as a cocktail showcase with Toronto's top mixologists.
Named in homage to the 19th century Greenwood Raceway that had its heyday in Toronto's Roaring Twenties, the event will bring out the see-and-be-seen crowd clad in bespoke seersucker suits, fascinators and Southern Belle-inspired finery for a day of festivities at the track. Now in its sophomore year, The Social Concierge and Parade Agency have joined forces with CDN Entertainment to grow Greenwood Stakes, the sister event to Vancouver's wildly popular Deighton Cup. Launching Woodbine's newly built Trackside Clubhouse, the event's expansion also features the addition of VIP Trackside Suites, making this not only one of the city's most stylish events of the spring, but also one of the most unique for hosting clients and celebrating milestones
Individual tickets start at $75. VIP Suites, Terrace Tables and group tickets are also available for purchase online at www.greenwoodstakes.com. Greenwood Stakes is proud to partner once again with motionball for the Special Olympics Canada Foundation.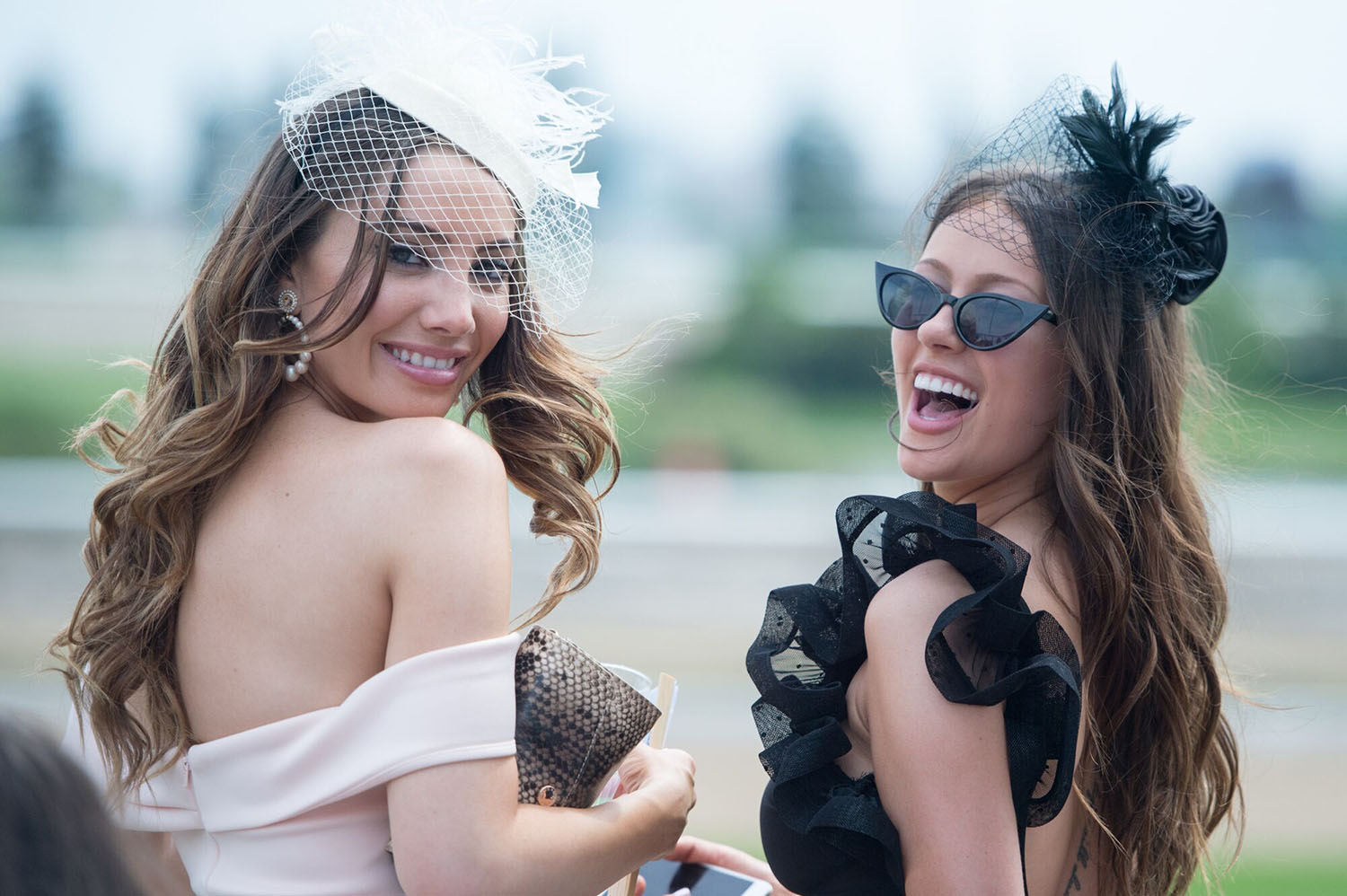 PROGRAMMING HIGHLIGHTS
Style Stakes Best Dressed Awards
The Style Stakes Best Dressed Awards challenges attendees to step up their style game and push the fashion envelope for a chance at one of two $500 cash prizes and to become the 2020 Greenwood Stakes Style Ambassadors. Ten finalists will be selected by a panel of tastemakers including Melissa Austria (GotStyle), Chris Zownir (Cuffwear), Lowell Hall (Ireland & Hall PR), Elise Purdon (lifestyle influencer), former Miss Canada Lauren Howe and one of last year's winners Kassius Denizen (Mr. Kaizen), among others to be announced exclusively on social media in the coming weeks. During the event, they will award the coveted titles of Belle Du Jour and Gallant Sartorialist.
The style competition will also be put to the vote on social media following the event to determine The People's Choice Style Stakes award.
Cocktail Jockey Mixology Showcase
One of Greenwood Stakes's fan-favourite elements is returning with greater fanfare this year: the Cocktail Jockey Mixology Showcase. Toronto's top bartenders will shake up their own unique takes on the classic champagne cocktail, mint julep, gin fizz and other famous libations, to create the perfect spring refreshments inspired by recipes dating back to the early 1800s.
Led by Cocktail Director Evelyn Chick (Pretty Ugly Bar), the Cocktail Jockey Showcase will feature cocktails crafted by Zak Doy (Figo), Tyler Newsome (Bar Raval), Chantelle Gambino and Marta S. (Chantecler).
Entertainment
With something for everyone, the afternoon will feature a combination of live music from some of Toronto's most unique emerging bands with a set by acoustic duo Robbie and Matthew; as well as a roster of notable DJs including vibe master Conor Cutz, who will spin tunes from a variety of genres including Hip Hop, RnB, Dancehall, Classical and Deep House.
Greenwood Stakes Pop-Up Art Gallery
Proudly supporting local talent, the Greenwood Stakes Pop-Up Art Gallery will be curated by Toronto-based creative director, video producer and clothing designer, Meghan Kraft. The pop-up gallery will feature works from emerging Toronto artists including a massive installation from abstract muralist Oriah Scott, whose eclectic street style is winning accolades; chalk artist Elise Goodhoofd; and a vibrant piece from the design team at Her Majesty's Pleasure. The art will be highlighted by a mid-event, interactive hat parade orchestrated by Jay Cheng of Jaycow, the Official Milliner of Greenwood Stakes.
The Races
The event's exciting race card will feature the $125,000 Greenwood Stakes and the $125,000 Marine Stakes (Grade 3).
Originally known as the Achievement Stakes, the six-furlong sprint for Ontario-bred horses three years old and up has been retitled the Greenwood Stakes to celebrate the second annual trackside social affair. The Marine Stakes is a Grade 3 race for three-year-olds contested over 1-1/16 miles on the main track.
Live racing will begin at 1 p.m.
(Greenwood Stakes)