By: Eric Wing for Woodbine.com
TORONTO, September 28, 2018 – James Metzger, a 35-year-old financial analyst from Louisville, Kentucky, had never been to Woodbine before. In fact, he almost never handicaps Woodbine when playing the simulcasts from Kentucky. Still, there were just enough little positives pointing in Metzger's direction that he decided to give the September 15 handicapping contest a whirl.
He liked the tournament format, which required five plays on the Woodbine Mile Day card of at least $400 each plus a play of at least half one's bankroll on one of the two final races and, even though he was no expert on Woodbine racing, he liked that Woodbine was the only track that contestants could play.
"I don't care as much for tournaments that include a lot of simulcast tracks," he said. "That said, I still probably wouldn't have gone if not for the fact that it was a big day with lots of horses shipping in from all over."
Whatever the reasons, the trip paid off. Metzger made an all-in win wager on 5-2 winner Oscar Performance in the Woodbine Mile to boost his bankroll, which had started for all players at $2,000, to $4,620. Then Metzger's requisite "half-his-bankroll" bet turned out to be even more profitable when it included a $1,700 win wager on Johnny Bear, who captured the Northern Dancer Stakes at odds of 16-1.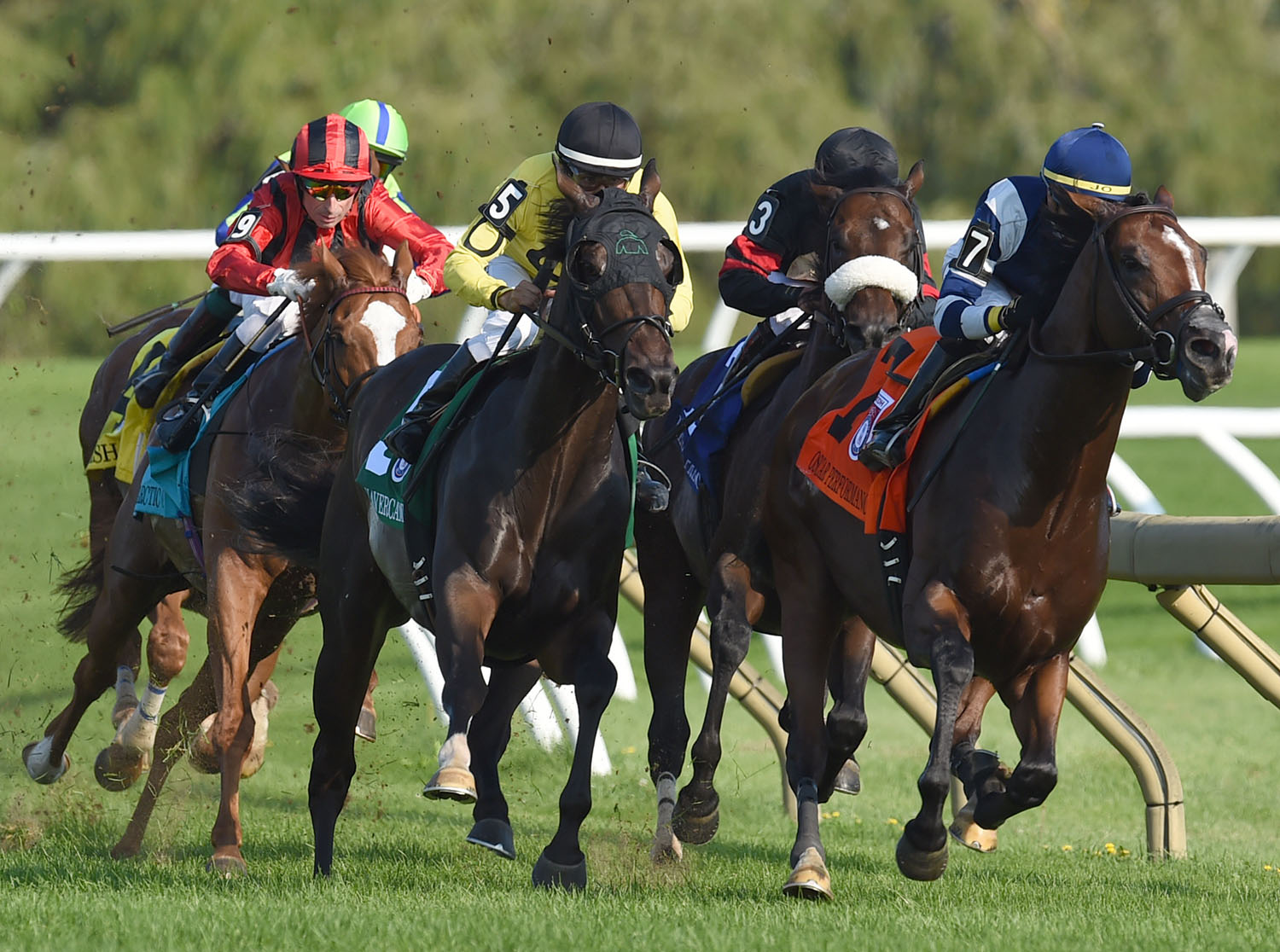 When the smoke cleared, Metzger had amassed a first-place total of $30,990, $14,815 more than his nearest competitor in the field of 51, Allan Schaffer. Metzger, like all players, got to keep his final bankroll total. He also received a $13,950 cash bonus for finishing first, plus a National Horseplayers Championship package (value: $5,600) and a Breeders' Cup Betting Challenge entry (worth $13,100). His total winnings for the day: a gaudy $63,400.
"It wasn't my biggest day ever at the track," Metzger admitted somewhat sheepishly. "I've been lucky enough to have some huge scores, including a couple at the recent Saratoga meet when I cashed twice on Glorious Empire [in both the Bowling Green and Sword Dancer Stakes]. But this was sort of my best day emotionally. I used to play competitive chess, and I missed the competitive aspect and mental challenge of that. This brought that back for me. It was awesome."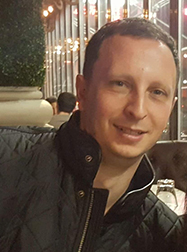 Metzger's big cash scores of the past are somewhat surprising in one respect—he only bets horses to win.
"I've never bet an exacta or a tri in my life," he said. "I find that focusing strictly on who is going to win a race makes me more disciplined."
Another thing that Metzger hadn't done—until 2014—is play in a tournament. That year, his friend Tim Schram—who runs the tournament division of Breeders' Cup—convinced him to play in the Breeders' Cup Betting Challenge (BCBC). Metzger didn't have much luck there, but he thoroughly enjoyed himself and started playing the Keeneland tournaments on a regular basis.
"I had always felt that Keeneland offered the best tournament experience, but now I have to include Woodbine right up there with Keeneland," he said. "Both tracks provide excellent hospitality, and they seem extremely grateful to have people there competing. I also loved the entire Woodbine facility—especially the turf course and the paddock. I will absolutely be back for their contests next year."
Metzger, who in his spare time manages a small Thoroughbred ownership syndicate called Russata Stable, creates a value line (basically what he considers to be a horse's true odds of winning) for each race that he handicaps. The value line is based on his handicapping combined with workout information (but only if he is able to see the workout himself). The last piece of the puzzle for him is a visual inspection of the horse in the paddock to see if he or she looks especially good or bad.
"I won't bet on a horse I don't think is good enough to contend just because he looks good in the paddock, but I will throw out contenders if I think they look bad in the paddock," he said.
Metzger traveled to Woodbine almost certain that he would be going all-in on Oscar Performance.
"I thought he was a phenom," Metzger said. "Then when one of the other speeds wound up scratching out of his race, I thought his odds of winning were greater than 50 per cent."
Metzger was far less sure about the other horse that wound up putting him over the top—Johnny Bear in the Northern Dancer.
"I had thought I'd be going all-in on Patterson Cross in that race," Metzger said of the eventual fifth-place finisher in the Northern Dancer. "He looked horrendous to me in the paddock, though. He seemed nervous and needed all kinds of equipment adjustments. I had also liked Johnny Bear, but I had figured that, since he had won the Northern Dancer the previous year, he would get bet a lot. He didn't—and he looked great in the paddock—so that's why I put the $1,700 on him."
Beyond his selection criteria, Metzger relies heavily on an aggressive approach—something he feels is important to contest veterans and newcomers, alike.
"You can't be concerned about losing your entire bankroll," Metzger maintains adamantly. "The prizes in tournaments are all at the top, so you can't be embarrassed about finishing last. It just doesn't make sense to be concerned with finishing in mid-pack. You've got to stand by your opinions."
Metzger was rewarded very handsomely, indeed, for his opinions in the Woodbine Mile Horseplayers Tournament.
Also nicely rewarded were Allan Schaffer ($16,135 final bankroll), Tony Zhou ($13,650), Scott Carson ($8,513) and Nick Noce ($8,100). They finished in second through fifth places behind Metzger. Each received cash bonuses of between $6,975 and $1,953. Schaffer also won a BCBC entry while Zhou, Carson and Noce earned NHC spots for their Woodbine Mile Day efforts.
TOURNAMENT NEWS—Woodbine Mile Day was extra special for fifth-place tournament finisher Nick Noce. The Rochester, New York handicapper won July's Mid-Summer Horseplayers tournament and played in all four of Woodbine's contests during the year. His fifth-place finish in the Woodbine Mile Tournament put him over the top in the Woodbine 2018 Player of the Year standings. The title brings with it to Noce a $6,500 cash bonus, free entry to the 2019 Woodbine Mile Horseplayers Tournament and a Sovereign Award.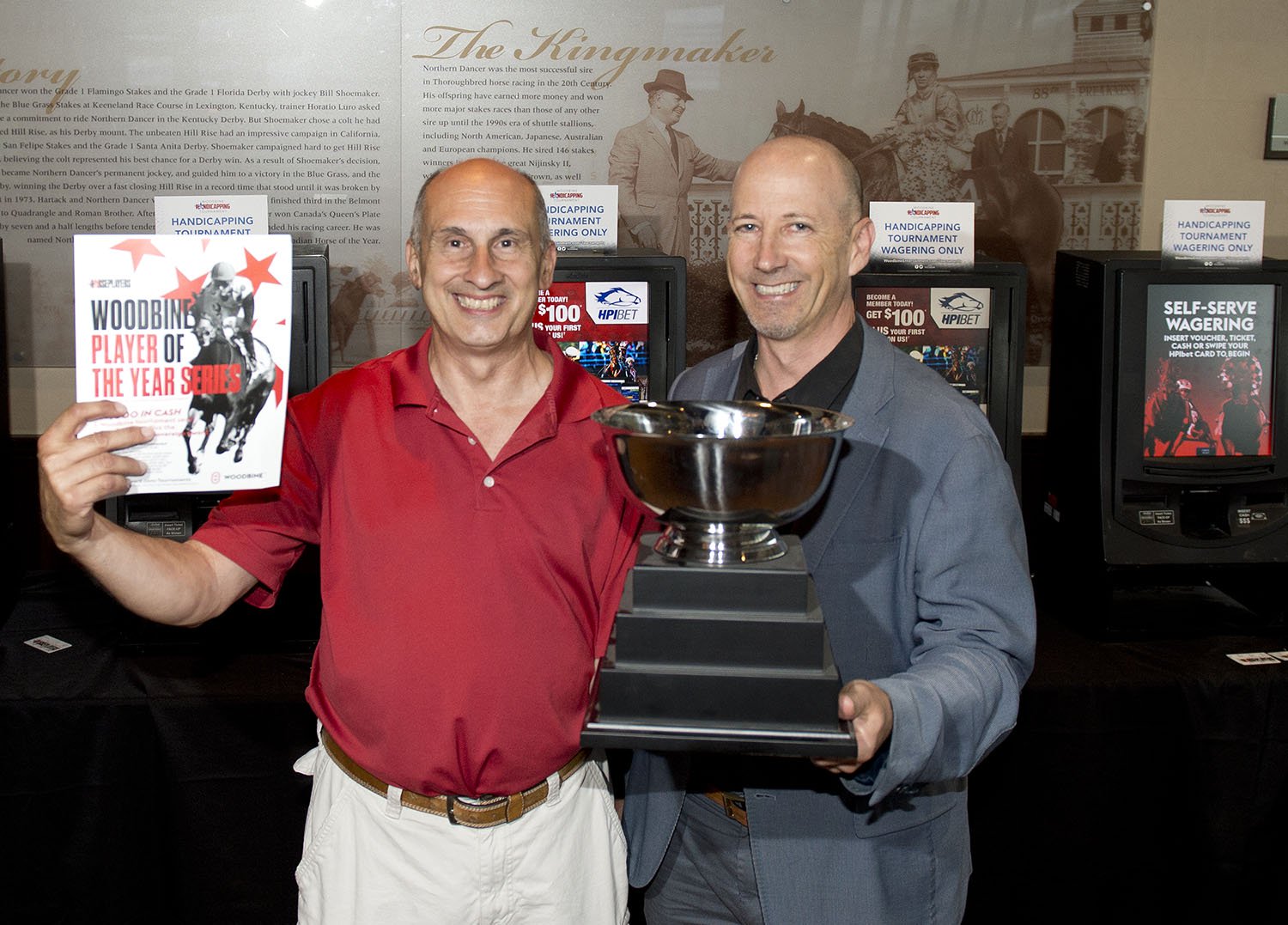 Despite finishing first in none of the four Woodbine competitions, Toronto's Allan Schaffer came in second in the Player of the Year points race to earn a Woodbine Mile Tournament entry for 2019 plus $500.
Winner of this year's Woodbine Spring Meet Horseplayers Tournament, Russ Wilkes of Stittsville, Ont., finished third in the standings—good for $400 and an entry into the 2019 Woodbine Weekend Horseplayers Tournament.
***
Eric Wing is the Communications Director at HorseTourneys and the longtime emcee at the National Handicapping Championship. Prior to joining HorseTourneys, Wing headed up Communications at the National Thoroughbred Racing Association and the New York Racing Association. Wing's Player Profile will be published monthly on the last Friday of each month on Woodbine.com.