TORONTO, August 5, 2018 – Joey Gee Thoroughbreds' Line of Vision collected her third stakes win facing Ontario-sired fillies in the $100,000 Eternal Search, the 1-1/16-mile co-featured stakes event on Sunday at Woodbine.
Line of Vision had three foes in her sights through a :26.30 first quarter and :52.01 half as longshot leaver H. M. S. Pinafore led the field of five sophomore fillies with 4-5 favourite She's Got Fire looming to her outside and Clickity Clack racing three-wide.
She's Got Fire struck the front at three-quarters in 1:16.11 and battled on between foes, however, jockey Luis Contreras maneuvered Line of Vision to a clear path and she took off down the stretch to prevail by three-quarters of a length in 1:46.84.
Clickity Clack edged out She's Got Fire in a photo finish for place while H. M. S. Pinafore ended up fourth. Gosudarina rounded out the field.
"I was thinking just to be careful with the pace on the lead because I know they are going to try to walk and sprint home," said Contreras, explaining his racing strategy. "I just tried to keep my filly nice and calm right there if they were going too slow like that."
Andrew Smith trains the Court Vision-Gold Lined filly, who was bred by Dr. B. Van Arem and has won four of her six career starts including last year's Victorian Queen and South Ocean Stakes.
Line of Vision improved off a lackluster season debut at Woodbine finishing seventh in the seven-furlong Lady Angela Stakes, which Smith said was no fault of the filly's.
"We first worked her on the third of June and we ran on the 29th of June, so it was a real rush job [to get her ready]," he said. "But it helped her get forward to this race and made a difference really so we're happy."
While Smith said today's slow pace was worrisome, he noted the 1-1/16-mile distance suits her well.
"She's extremely professional. Not a very big filly, but extremely professional and we're very happy with her," he said.
The lion's share of the purse pushed Line of Vision's career earnings over the $200,000 mark.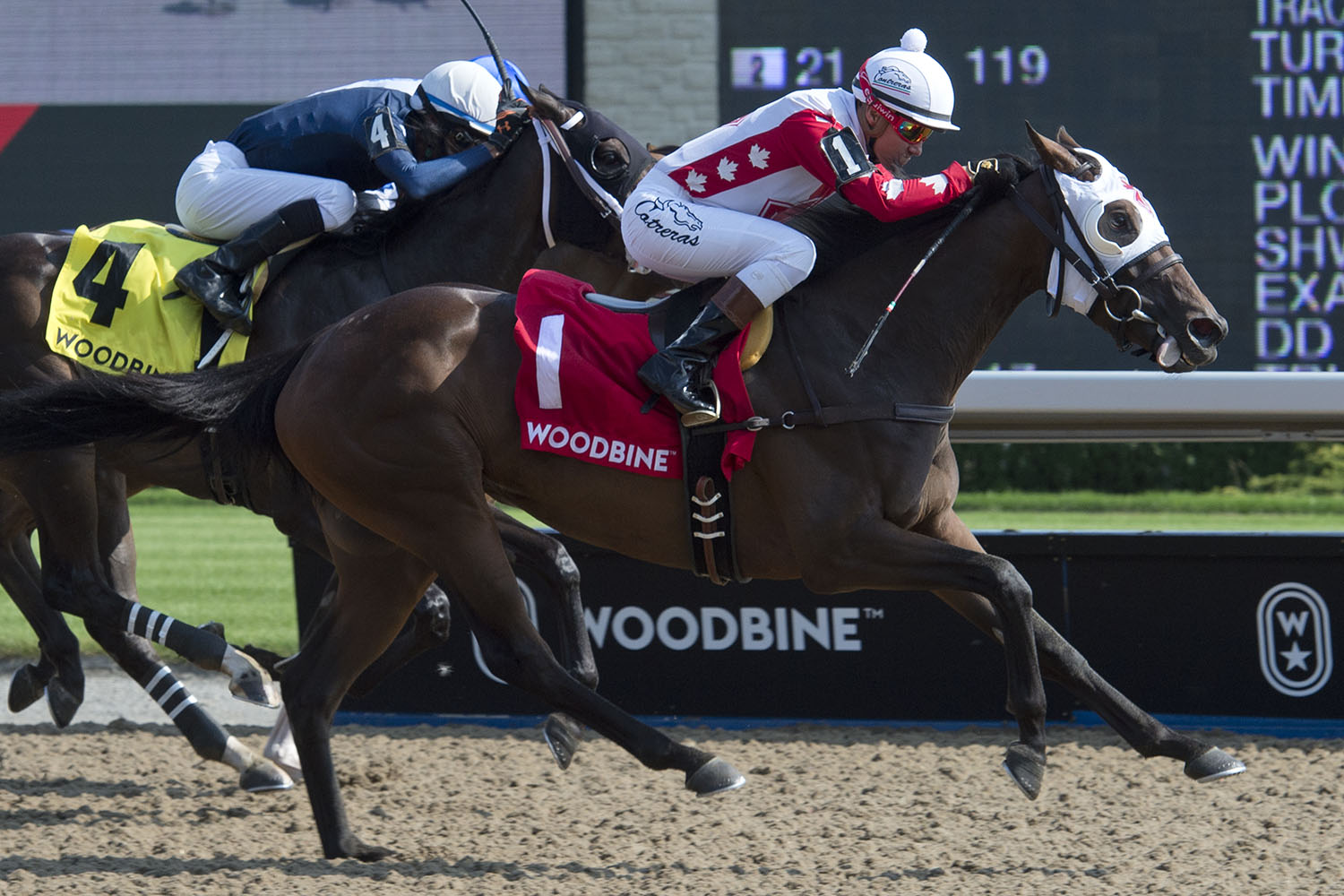 Line of Vision was the 3-1 second choice in the wagering and paid $8.20, $5.30 and $2.70. She combined with Clickity Clack ($5.40, $2.80) for a 1-4 exacta worth $39.10. A $1 trifecta of 1-4-5 (She's Got Fire, $2.10) paid $37.35 and a $1 superfecta of 1-4-5-2 (H. M. S. Pinafore) returned $138.20.