TORONTO, August 28, 2019 – Woodbine Entertainment will honour multiple graded stakes champion and local fan favourite Melmich with a retirement ceremony at Woodbine Racetrack on Ricoh Woodbine Mile day, Saturday, Sept. 14.
The popular Kevin Attard trainee went from a $20,000 claim to fame for owners Stephen Chesney and Cory Hoffman, ultimately putting together a career record reading 17-16-5 from 46 starts and amassing $1,388,331 in lifetime earnings.
Melmich has been retired to the LongRun Thoroughbred Retirement Society's farm in Hillsburgh, Ont., where he will be assessed for aptitude for his post-racing career and put up for adoption with the goal of finding a forever home.
"He's been a wonderful horse," said Attard of the eight-year-old chestnut gelding. "He owes nobody anything, he's sound and it just seemed like the right opportunity to retire and end his career as a racehorse."
Melmich earned eight stakes wins, including five graded stakes, in rein to Eurico Rosa Da Silva. Bred in Ontario by Andrew Stronach, the Wilko-Little Swoon gelding was a Canadian Thoroughbred Horse Society Yearling Sales graduate who won his first of three consecutive editions of the Elgin Stakes in 2015 before capping that season off with a track record performance in the Grade 3 Valedictory Stakes. He romped to victory by 10-1/4 lengths in a record time of 2:55.81 for 1-3/4 miles on the Tapeta.
"There's been a lot of moments," said Attard. "I think the year that he won the Valedictory and set the track record – that was pretty thrilling, just how he blew by the field and won so easily. But also his race [this year] at Gulfstream [the Grade 2 Pan American Stakes] when he ran second and just lost a nail-biter – that was pretty thrilling too. He's been really good and there's been a lot of great moments."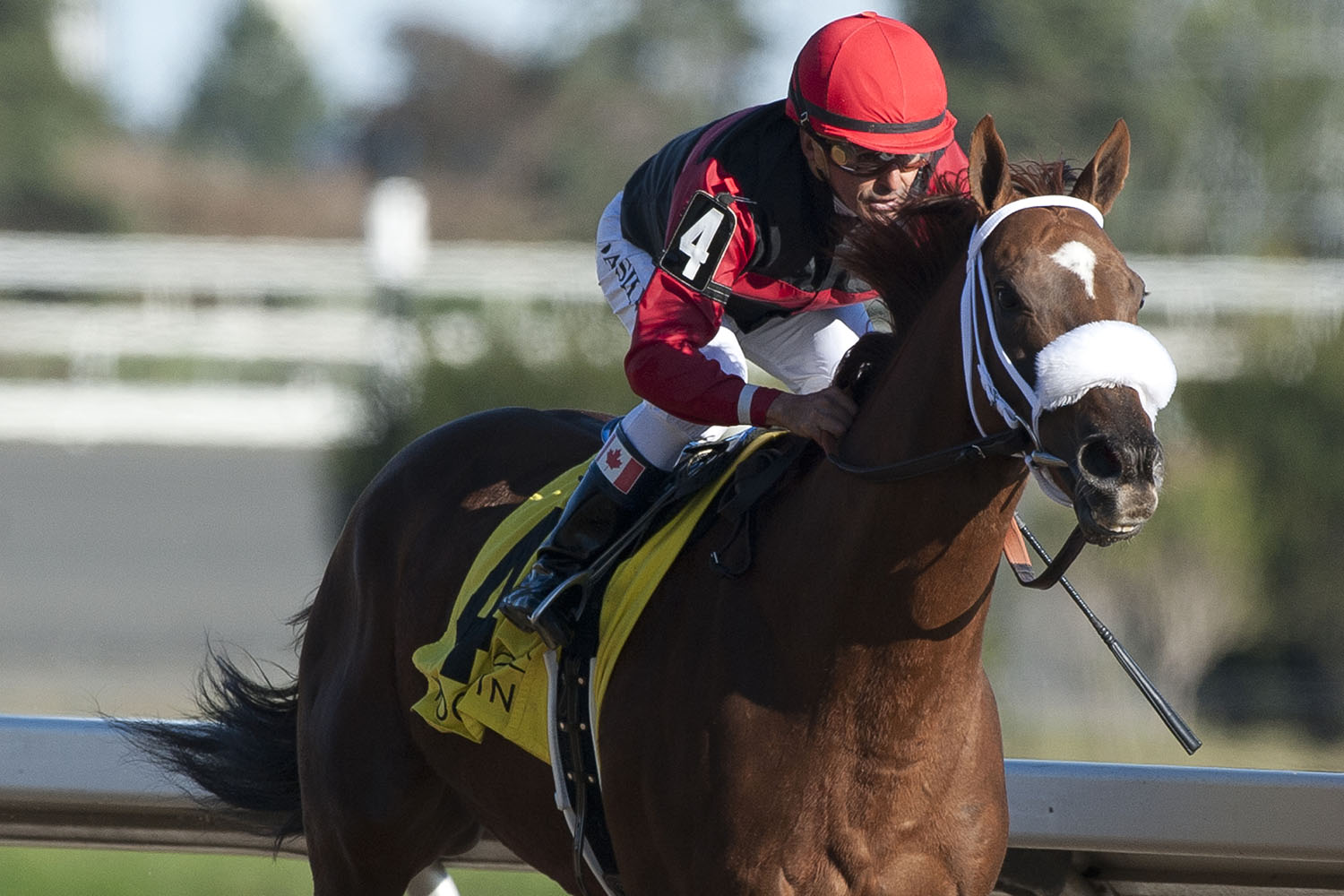 Melmich was a repeat winner in the Grade 3 Dominion Day in 2017 amid a five-race win streak in which he earned additional stakes titles in the Grade 3 Seagram Cup and Grade 3 Durham Cup. But his impressive list of wins doesn't tell the whole story.
"It's hard to put into words the amount of joy he's given us. He took us to New York and California. Arguably this year, even though in defeat, he ran some of his best races at Gulfstream. It's been so thrilling to watch his stretch runs and the courage and determination he's shown when winning. It's hard to find that in a racehorse and it's hard to find a horse that is able to compete at that level until eight, as he did, at the top of his game."
Woodbine Entertainment's award-winning broadcast team caught up with Melmich during a visit by his connections at LongRun.
MELMICH AT LONGRUN (Photos courtesy Adrienne Shaw/Woodbine)