By: Jennifer Morrison for WoodbineRacetrack.com
TORONTO, February 8, 2018 – In the wee hours of a bitterly cold February night, 2015, Dr. Ruth Barbour got an urgent call from her sister Gail Wood; Mona Mia was ready to foal but there was trouble. The prized mare of Deborah Holmes was dying, and her foal needed to be saved.
What followed through split second decision-making is nothing short of a miracle. Dr. Barbour performed an emergency Caesarean section on Mona Mia, pulled out a dark bay colt and began to deliver chest compressions while Wood gave the colt oxygen. The race to save the colt's life was on.
"He was barely breathing, and he had a 10-heart rate," said Dr. Barbour. "It didn't look good."
Suddenly, the little son of top Canadian sire Silent Name (Jpn) propped up and looked around as if he was wondering what all the fuss was about. The colt was alive.
Now, almost three years to the day later, that colt, named Silent Sting is not only a stakes winner, but is firmly on a march towards the biggest Canadian race of them all, the Queen's Plate.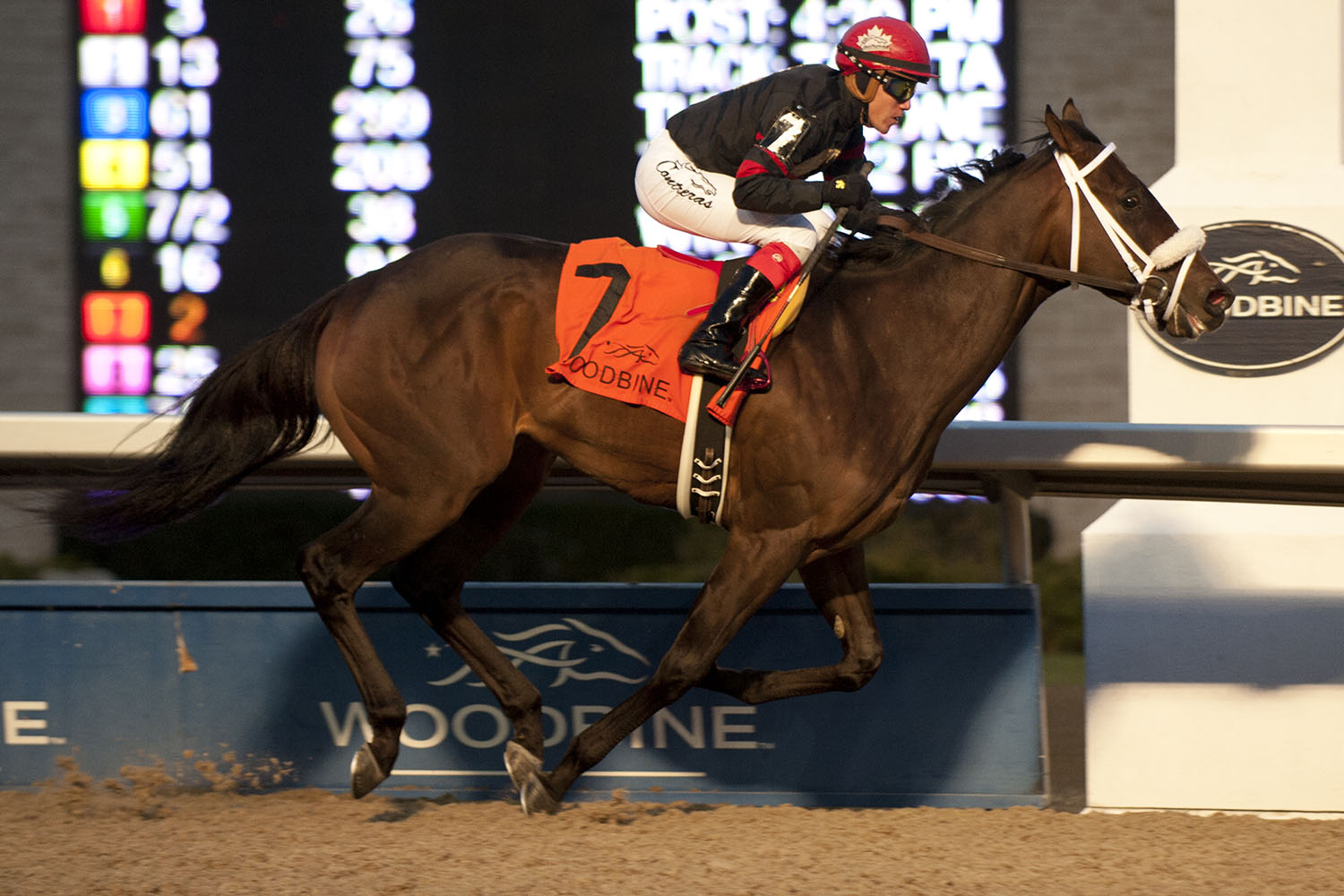 Deborah and Barry Holmes of Abbotsford, B.C. own the small but internationally successful Phoenix Rising Farms, which breeds and sells well bred horses in Canada and the U.S. In January of 2011, Deb Holmes was broodmare shopping at the Keeneland sale when she became interested in a winning mare by Kentucky Derby winner Monarchos.
"She was a big, good looking grey mare, in foal to Ghostzapper, and she went unsold for $19,000 (U.S.) at the sale,' said Holmes. "I had [bloodstock agent] John Penn look at her and he said she was perfect, so I jumped at the opportunity to buy her."
Mona Mia's first foal for Holmes was stakes winner Haunted Heroine, but it was the mating of the mare and top U.S. sire Scat Daddy that launched Phoenix Rising to racing's top echelon. That 2012 foal, Celestine, was sold by Holmes for $100,000 as a yearling and is now a Grade 1 winner with over $1.1 million in earnings.
In 2014, Holmes paired up Mona Mia with Frank Stronach's Ontario stallion Silent Name and sent the mare to Wood's Woodlands Farm, birthplace of champions such as Queen's Plate winner Edenwold, to foal.
But Mona Mia's expected routine foaling came with rare complications that February night and it was clear to Wood that the mare would not be able to give birth.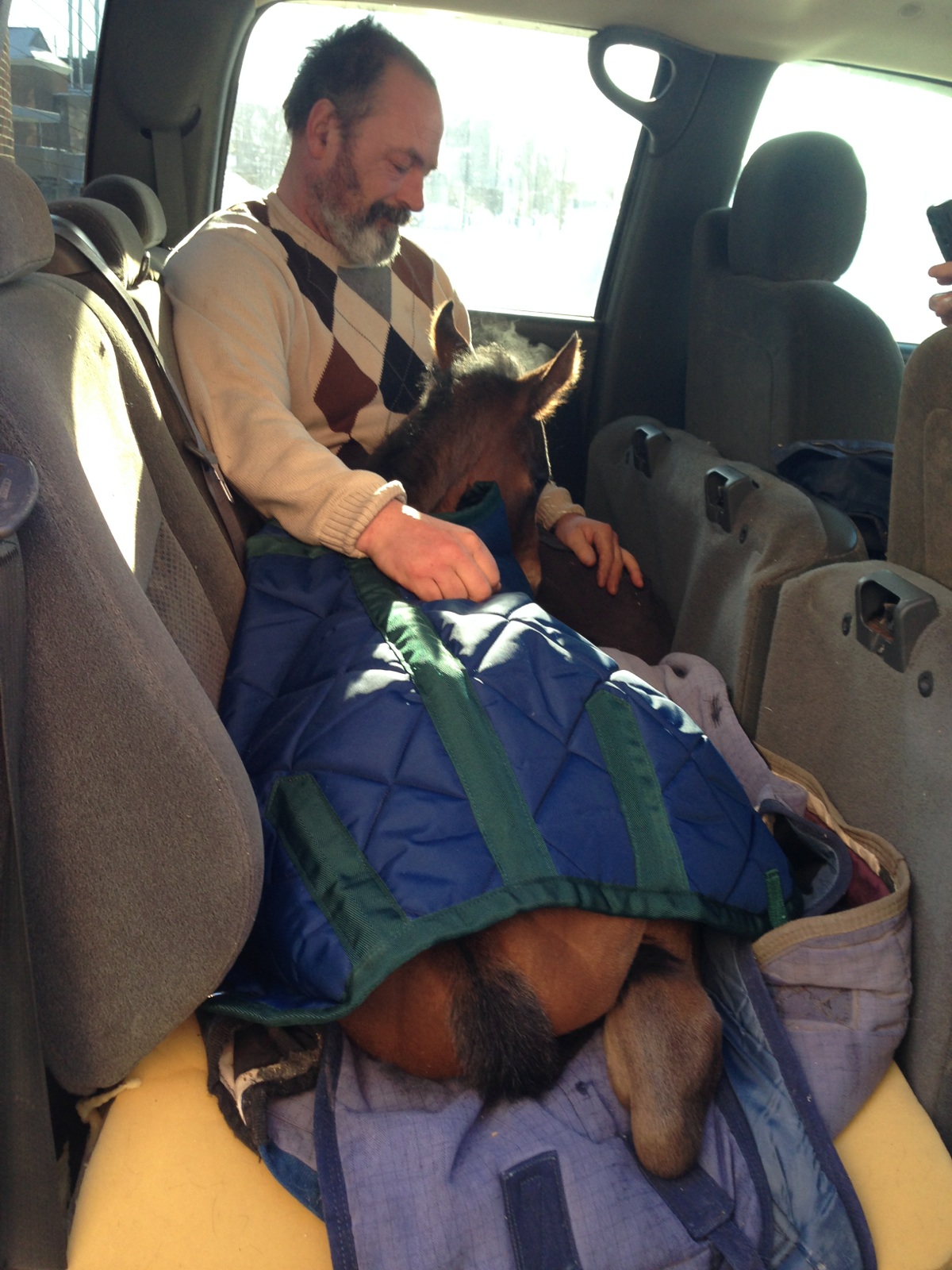 "She had a rupture inside and essentially, the foal was trapped," said Wood. "The mare was not going to live; sadly, we decided the best thing to do was give her anaesthesia and try and get the foal out."
Time of was the essence, however, as oxygen to the foal was depleting.
"Everyone was so traumatized and sad for the mare," said Dr. Barbour. "It was risky to now try and get the foal out, maybe have two dead horses. But I just had to try it."
The foal too was under anaesthesia when he was delivered by C-section.
"It looked bleak," said Dr. Barbour. "We needed to get his heart rate up to 60 [beats per minute] to save his brain so we went to work on him."
After an agonizing 20 minutes, the colt sat up and Wood quickly fed him colostrum that she had stored on her farm.
"Now we had to get the foal to Guelph to check his blood gasses, but it was too cold to put him in a trailer," said Wood.
Wood and her top farm hand Corey Coulings scooped up the colt, wrapped him in blankets and put him in the backseat of her Lexus. With the heat in the car cranked as high as it would go, Wood and Coulings set off for Guelph's equine hospital.
"Well, by the time we got him in the car, he was really bopping around in the backseat; he was trying to stand up and look around," Wood laughs today. "The vets at Guelph were ready with a stretcher but we picked him up like a dog and he just walked over to them."
The colt was checked by Dr. Memo Arroyo and deemed perfectly healthy.
Incredibly, Wood was told that a recent Guelph resident, the stakes winning Standardbred mare Take My Breathaway, owned by Seelster Farms in London, Ont., had just lost her foal. The Silent Name foal needed a nursemare and in less than 48 hours, Wood returned to Guelph in her pick-up truck and transported the foal to Seelster.
"She was lovely, she accepted the foal right away," said Wood about the Seelster Farms' mare.
The youngster and his new Mom stayed at Seelster for about a month before they returned to Woodlands. The colt grew up romping in paddocks with other boys, getting stronger and bigger each day.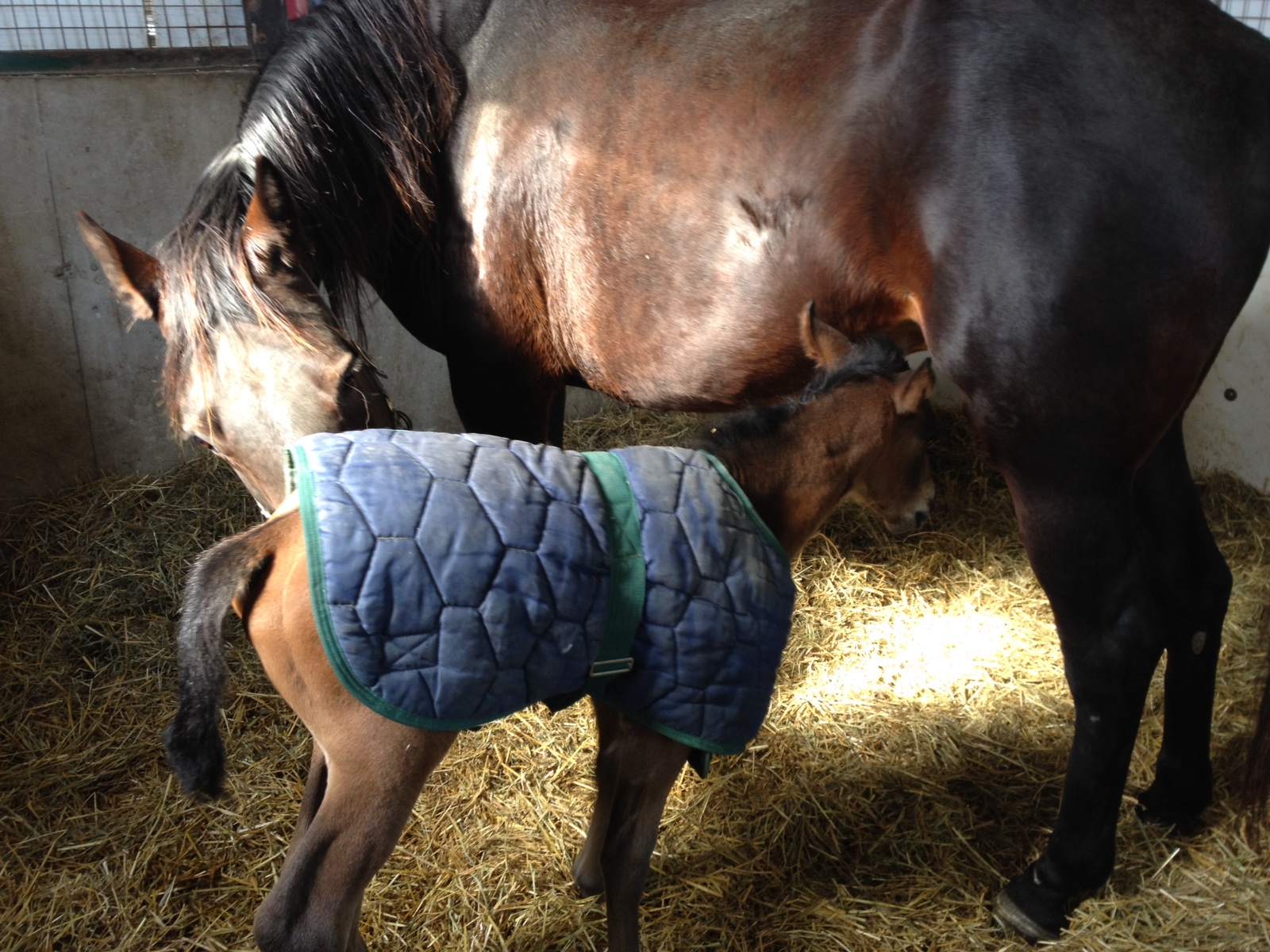 "He was just a wonderfully smart and athletic foal," said Wood. "And because his mare was so laid back, he picked up those traits from her."
As a yearling, the impressive colt was offered for sale by Holmes at the big Keeneland September sale and he proved popular. The hammer price was $150,000. The buyer? None other than Frank Stronach.
Under the care of trainer Sid Attard, the colt, now know as Silent Sting, was a fast learner, finishing second in his debut outing at Woodbine on September 2 before winning his maiden handily a month later. The colt was a head away from winning the Frost King Stakes in his next start before ending his juvenile season with a thrilling off-the-pace victory in the $125,000 Kingarvie Stakes.
There is still a long road to the June 30 Plate, but for Holmes, Wood and Dr. Barbour, they are overwhelmed at what Silent Sting has already accomplished.
"It's a neat story," said Wood. "He has beaten all the odds."
***
To purchase tickets to the the 159th running of the $1 million Queen's Plate, set for Saturday, June 30 at Woodbine Racetrack, visit Ticketmaster.ca.