TORONTO, August 3, 2018 – Crawl From the Bar, who had a rough trip in his career bow, seeks a smoother journey and better result in Sunday's $125,000 Clarendon Stakes, one of two added-money events on Woodbine's 10-race program.
A two-year-old son of Exchange Rate, Crawl From the Bar finished third in the Victoria Stakes on July 14 at the Toronto oval. The grey hit the gate at the start of the 5 1/2-furlong race before eventually evening out to take show honours as the 2-1 second choice.
Norm McKnight, who trains the colt owned by Racer's Edge Inc. and Dindyal and Krishna Persaud, is hoping for less drama and more smooth sailing this time around.
"I'm still happy with the way he ran," said the lifetime winner of 577 races and reigning leading trainer at Woodbine. "With first-time starters and colts, those things can happen. The horse that won the race (Big Drink of Water) had a little more seasoning, but I was very pleased with this colt. With that race under his belt and a clean break, I think he fits with this bunch rather nicely."
Bred by Anderson Farms and Rod Ferguson Farms Ltd., Crawl From the Bar comes into the Clarendon in good order.
"He's done everything right," offered McKnight, who finished second to Casse for Sovereign Award honours as Canada's top trainer in 2017. "He came out of the race well. He never missed a beat as far as getting his head into the feed tub. I'm pleased with how he's coming into the race."
McKnight is also happy with how his two-year-old is maturing.
"I like the family," he said of the Ontario-bred. "His dam (Won Opportunity) is a sister to the dam (Rare Opportunity) of (multiple graded stakes winner) Tower of Texas. He can be a little on the cocky side and a little aggressive at times. But I can see him slowly changing, settling in and acting more mature. He's getting over a lot of that coltish stuff.  When I say he's cocky, it's not that he's doing anything wrong, but he was a little aggressive. But we've worked through that. He's a very nice horse."
Patrick Husbands, who will ride Muskoka Wonder for Hall of Fame conditioner Mark Casse, won three consecutive editions (2010-2012) of the Clarendon, piloting Sensational Slam, Making Amends and Uncaptured to victory. Making Amends and Uncaptured were Casse trainees, while Sensational Slam won for owner and world-renowned chef Bobby Flay.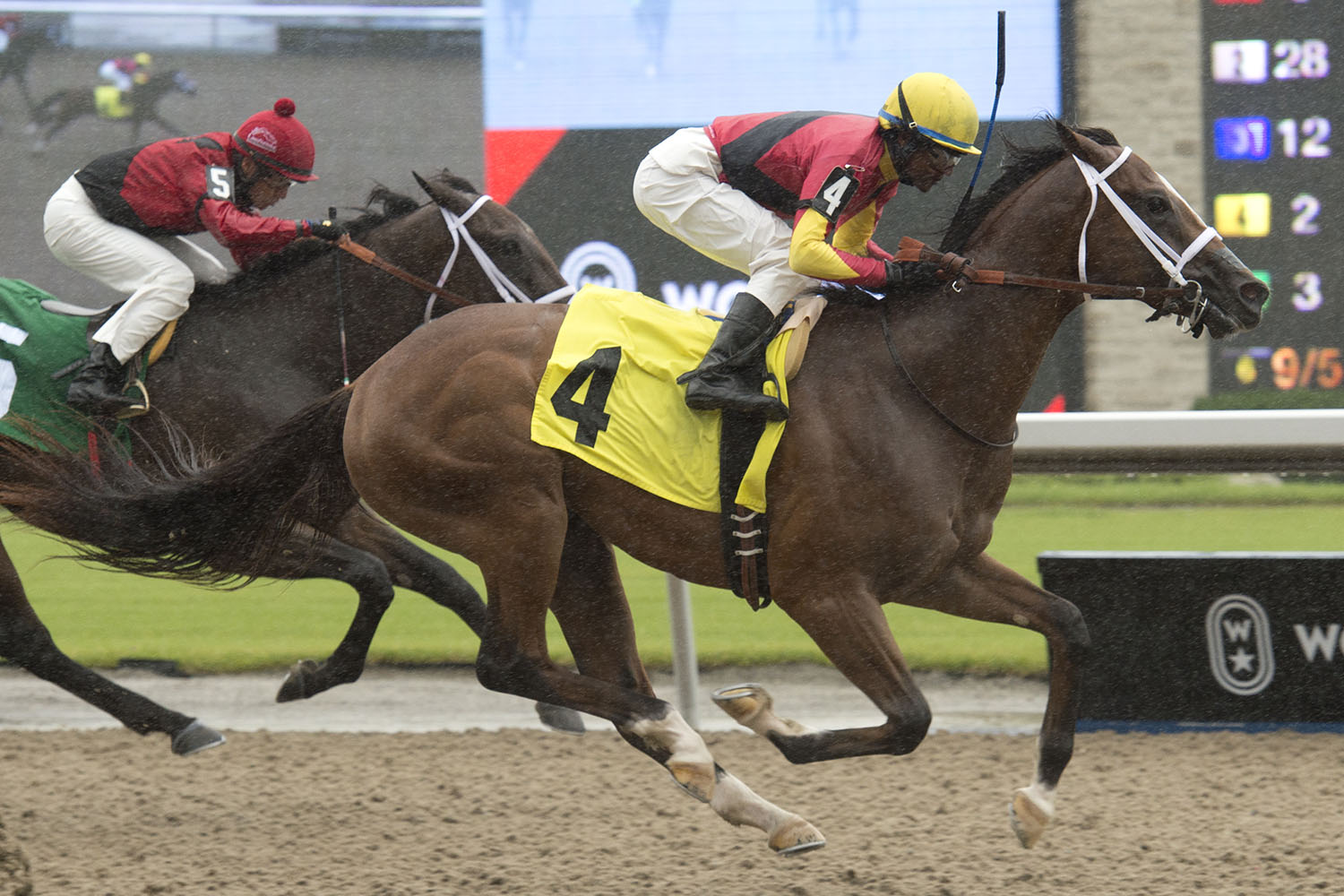 The $100,000 Eternal Search shares the stakes spotlight on Sunday, set for race eight on the card that gets out of the gate at 1 p.m.
Here is a complete look at the field for the Clarendon Stakes:
$125,000 Clarendon Stakes
Post / Horse / Jockey / Trainer
1. The Newfie Express / Jeffrey Alderson / Alexander Patykewich
2. Souper Hot / Rafael Hernandez / Mike Mattine
3. Crawl From the Bar / Eurico Rosa da Silva / Norm McKnight
4. Muskoka Wonder / Patrick Husbands / Mark Casse
5. Moon Swings / Jesse Campbell / Mike De Paulo