By: Hayley Morrison for Woodbine Communications
TORONTO, April 24, 2019 – After suffering a devastating injury last season, veteran reinsman Patrick Husbands will be back in action at Woodbine Racetrack this coming Saturday afternoon.
Not surprisingly, the Barbadian jockey is pretty excited to resume his riding career.
"I feel very good. It's something that you can't really explain, because it's me, you know. I'm proud to be back. In terms of the injury I went through, I thought I was crippled when the horse landed on me and I had no feeling in my leg until I got into the emergency at Sunnybrook. I feel thrilled to be walking and I feel thrilled to be riding in the races again. I feel so blessed," said Husbands, who has been riding at Woodbine for the last two and a half decades.
The multiple Sovereign award-winning jockey broke his pelvis last November during a pre-race incident when he was dismounted from his horse Islay Inlet. After undergoing a couple of surgeries over the winter, the first in November and the second in February, the jock spent time at home in Barbados while he recovered.
There are inherent risks to working within any sport and Husbands has already had his fair share of injuries over the years, including a fractured right tibia in May 2013. At that time, the jock took about four months off to heal and recover before returning in September to ride.
The road the recovery differs with every injury and this time round has been difficult and laced with a few setbacks. Yet, Husbands is not one to shy away from a challenge and in mid-March he found himself back in the tack at the island's local track, the Garrison Savannah. Not long after, he returned to Toronto, resuming both his fitness routine as well as working horses at Woodbine in the morning.
His first mount of the 2019 racing season will be in Saturday's fourth race aboard Mark Casse trainee Blueblood.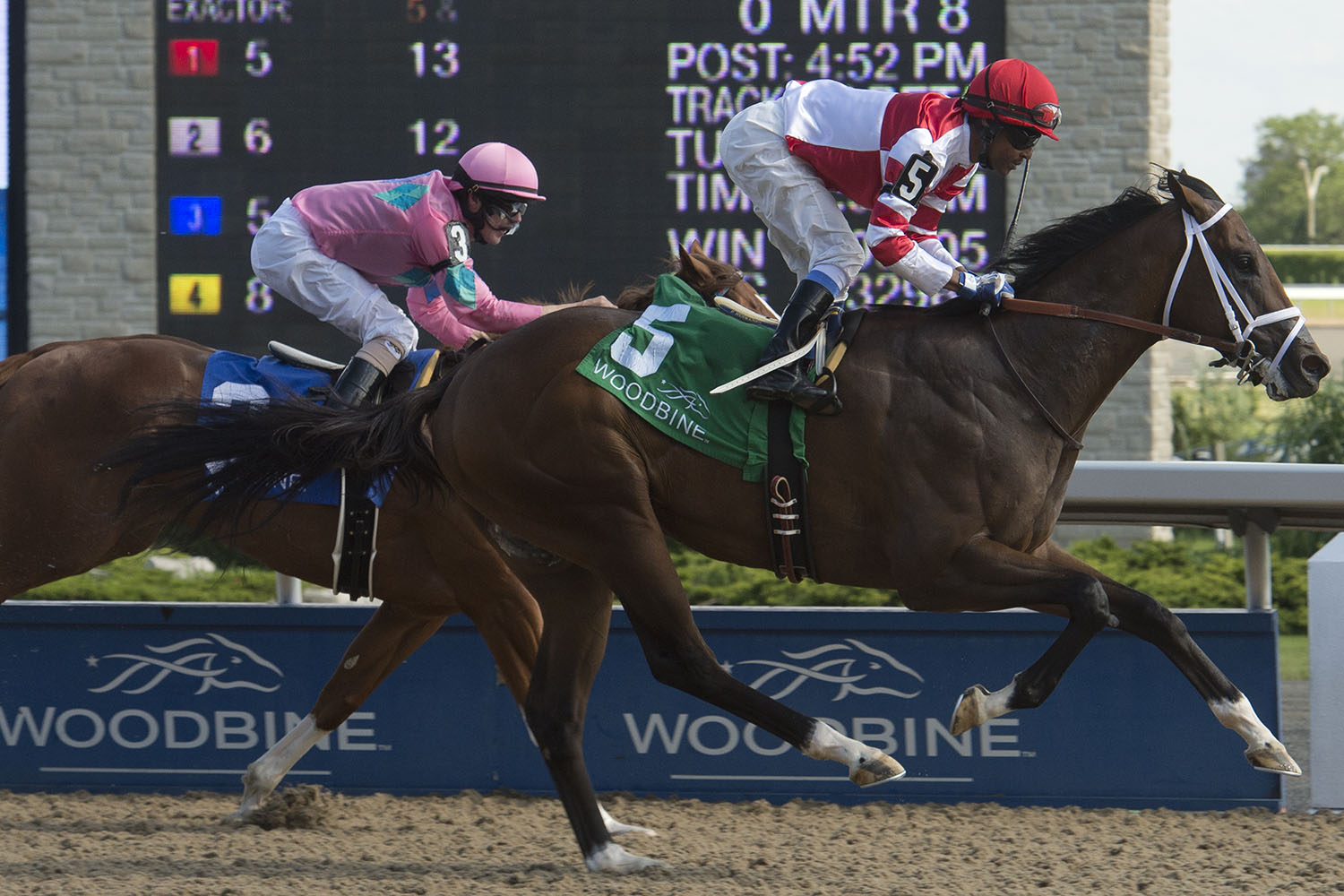 The seasoned rider has already won 3,285 races, including multiple stakes and a Canadian Triple Crown win. Additionally, within the last two decades, he has also won seven Sovereigns for Outstanding Jockey.
Even with all those feathers in his cap, Husbands still feels pressure as Saturday quickly approaches.
"I go out there on the weekend and I ride and I'm going to be nervous just to get back on the racetrack. But at the end of the day, I got to do what I got to do and I've got to please the owner and trainer."
Strong willed and determined as ever, Husbands is extremely candid about heading into his 26th season at Woodbine.
"Every race you ride, you got to go out there and prove to people that you can do it again."