By Grant Courtney for Woodbine.com
SYDNEY, AUSTRALIA, April 14, 2018 – When the great Makybe Diva won her third Melbourne Cup, her trainer Lee Freedman said "Go find the smallest child on this course, and that will be the only example of a person who will live long enough to see that again." Fast-forward to 13th April 2013 and Black Caviar won her twenty-fifth race on end and the same could have been said of that achievement.
However, five years later to the day almost, we have seen that incredible feat equalled, with the promise of more to come. There was a large, raucous crowd at Randwick, all eager to see greatness. Winx faced her stiffest test in some time, with recent Group 1 winners Happy Clapper and Gailo Chop lining up as well as Humidor who had run her close in the Cox Plate in October. She needed to be at her best to win today.
The race itself was straightforward in the end. After jumping fairly, Bowman looked to push Winx just back of midfield, however was going to be caught wide if he did. Rather that face that, he was happy to ease her back to the rear of the field. Gailo Chop set a solid pace, without it being break neck.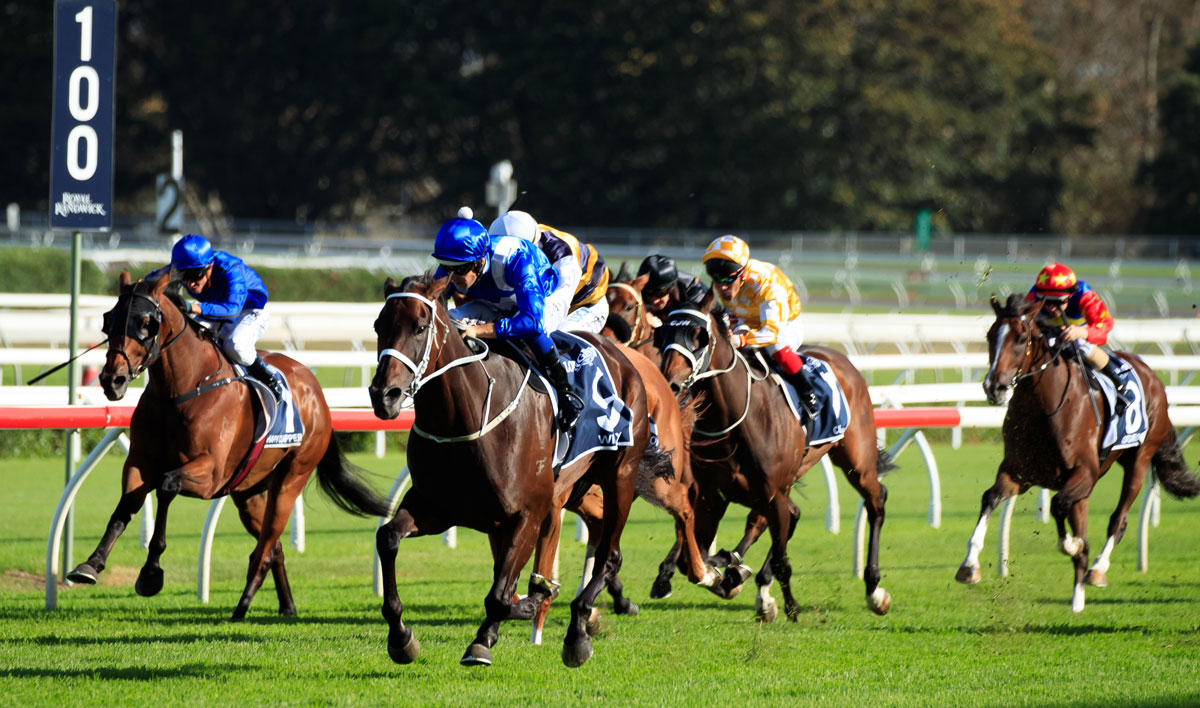 Bowman eased the great mare out coming through the 600m mark, ending up rounding the turn six wide. Upon straightening she was able to put the challengers away with her usual ease. It was a dominant win against the best 2000m horses in the land.
Trainer Chris Waller said "Hard to describe. We have got an amazing sport".
"You can only get the best out of her when she is running against the best."
"It has been a learning curve. We are at a stage now we are used to this constant pressure, which is pretty intense. As you see the great sporting coaches, I love watching them, seeing how they cope with losses, you don't stop learning."
"We will have thoughts on our minds from tonight. We will start to work the time off she has had and how long she needs to be in to prepare," he said of the upcoming spring.
Jockey Hugh Bowman said, "She is just an exceptional athlete, she creates so much attention, I am just so elated, I am so proud of her and I am just so proud to be a part of it. What can I say, I am lost for words,"
"There is so many cogs to the wheel and I know I get the dream ride here today, god forbid if something went wrong it wouldn't be a good place to be, but she is so exceptional, she is able to overcome everything and what a pleasure she is for sport.
"I know I have got the engine to round them up, but I cannot do it on my own, Ambitious made a bit of a mid-race move, which fortunately played into my hands.
"The bottom line is she's got 10-12L on her rivals, it makes it easy for me," he said.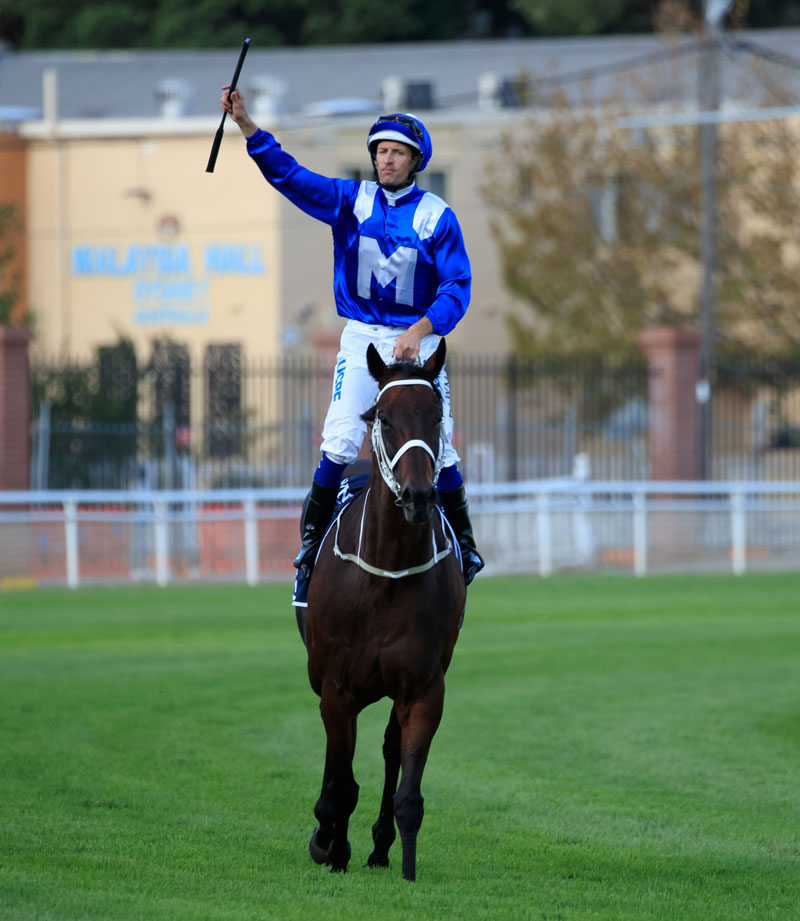 Winx is one of the few horses able to transcend the usual media landscape. There were media from North America, Japan and Europe at Randwick today. She was on the front pages of newspapers this morning, and prominent in mainstream television and radio.
We shouldn't compare champions, just enjoy them, but some facts. In matching Black Caviar, Winx has now collected $18.8 million, and won 18 Group 1 races. Black Caviar took four years to accrue her twenty-five wins, Winx had done it in just under three. This speaks to her remarkable soundness. Black Caviar had a top Timeform rating of 136, and Winx has thus far reached a peak of 134.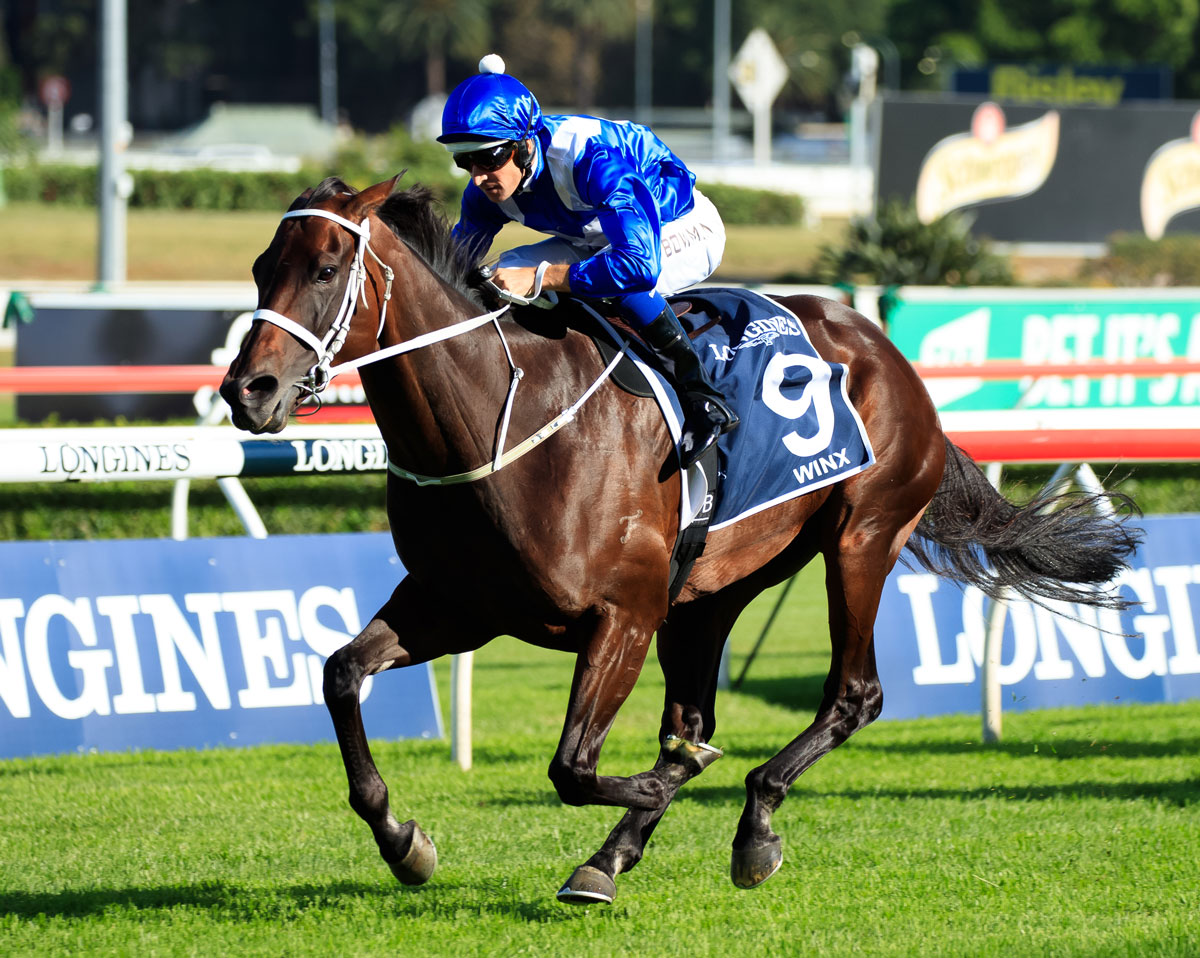 The remarkable thing about them both is the ease with which they win. They both quickly make good horses look ordinary, almost as if they are standing still.
Winx is by Street Cry, the sire of another unbelievable champion in Zenyatta. She's out of the Al Akbar mare Vegas Showgirl. Via Vegas Showgirl, Canada can claim a small part of Winx, as Northern Dancer appears in the fourth generation of her pedigree.
While plans are not set in concrete we hope to see her again in the Australian spring, where she will be set for an attempt at a forth the Cox Plate, a feat never previously achieved.
She is a remarkable horse, and become a talking point for people outside the racing bubble. Her importance for our industry here can't be overstated. We all look forward to spring and another slice of history, perhaps a twenty-sixth consecutive win and #Winx4, as she looks for a historic fourth Cox Plate.
***
Canadian racing fans can watch and wager on International racing from all over the world via HPIBet.com.