It's a totally different role than he's ever known, but Jason Portuondo will continue to call it as he sees it.
After 11 years and two stints in a broadcast role with Woodbine Entertainment, the man affectionately known as 'Porty' will depart the booth on June 26 for his new job as an AGCO Racing Official.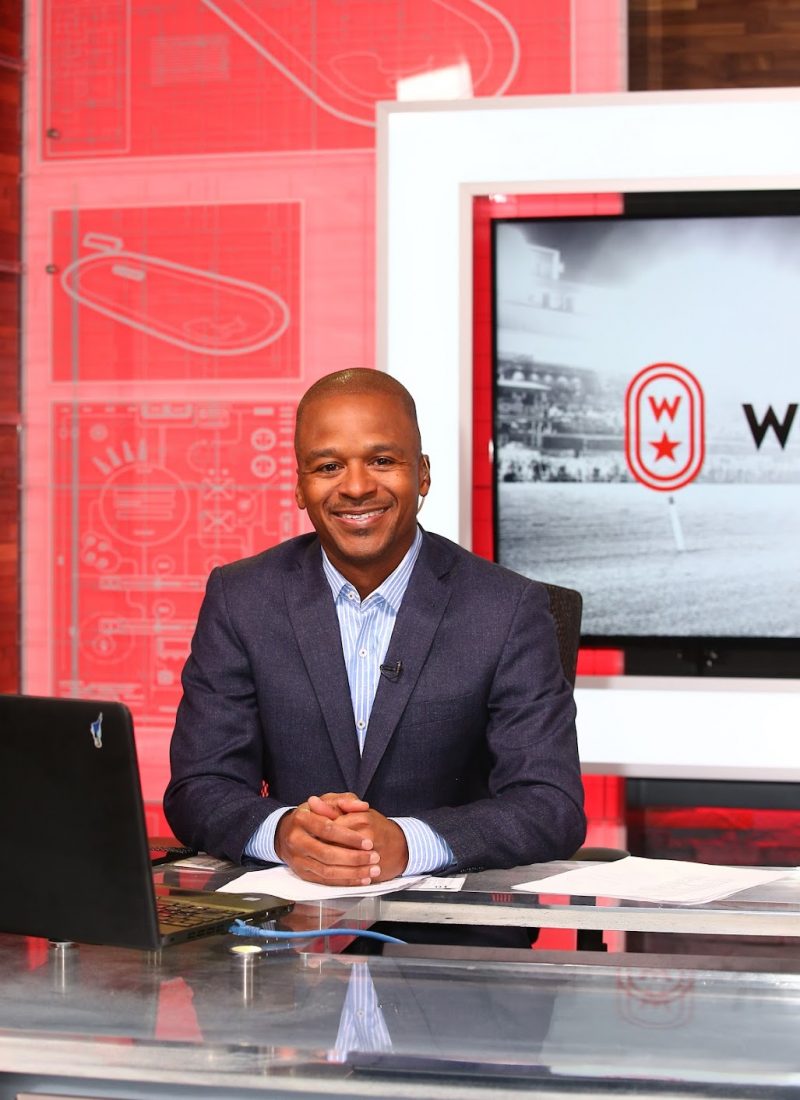 "This provides me with a chance to face a new challenge, have more of a say in racing… doing things on a higher level," said Portuondo. "This will give me a chance to grow and provide me with new opportunities."
There's no doubt his presence and personality behind the Woodbine broadcast desk will be missed.
​"Jason has been a big part of our racing product over the years and represented our brand, our sport, and our industry with professionalism, enthusiasm, and integrity," said Jim Lawson, CEO, Woodbine Entertainment. "Although we will certainly miss Porty, it's comforting to know he will remain in our industry, and we will all continue to see him around our racetracks. On behalf of our industry and our fans, I would like to thank Jason for all of his contributions throughout his years at Woodbine and wish him good luck in his new endeavour."
Involved in horse racing since 1985 when he was groom on the Toronto oval backstretch, the Ontario native joined Woodbine's coverage of Thoroughbred racing in 1999. Three years later, he went to work with Sportsnet, before his return to Woodbine in 2014, where he has been a fixture ever since, covering both Standardbred and Thoroughbred racing.
The popular Woodbine racing personality has been part of plenty of memorable on-track moments over the years.
Narrowing his list to a handful of highlights, Portuondo admitted, is no easy task.
"I think the highlights would be meeting various racing personalities, hosting the Queen's Plate, reporting from the Breeders' Cup. Those are just off the top of my head, but there are many more."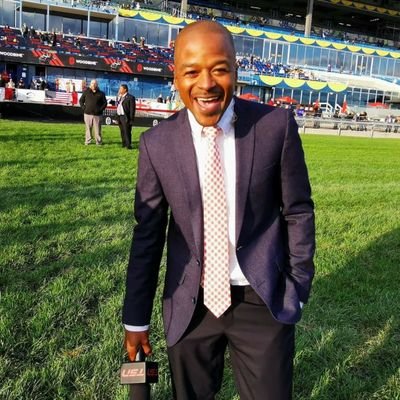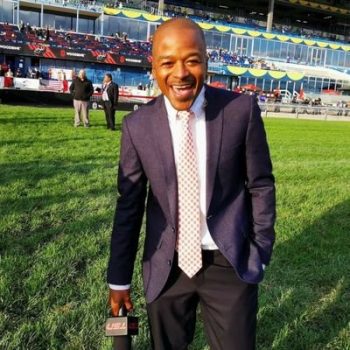 While he won't be in his usual spot, on horseback, interviewing the winning jockey, for this year's running of the Queen's Plate, Portuondo will be tracking all the action in the leadup and aftermath of the 163rd edition of Canada's iconic horse race, slated for August 21.
"I love the sport and I'm looking forward to continuing that connection. We have great racing here in Ontario, and I feel fortunate to be able to stay part of it. Big races, like the Plate, are something you always look forward to."
As for what he'll miss the most about life in the broadcast booth, the camaraderie between the on-air crew and an up-close, front-row seat to watch the horses are on the list.
"I'll miss my TV family, and the chance to broadcast on a daily basis for racing fans. I've done radio and television for the last 26 years, so it's been a huge part of my life."
And while he'll soon see racing through a much different lens when he begins his new career as a Racing Official, Portuondo's affinity and respect for the horses, horse people and horse racing will remain unchanged.
Portuondo is grateful for the opportunity to stay closely connected to the Ontario horse racing scene.
"I've been around horses basically all my life and love those animals like no other. Once racing gets in your blood you are hooked. Even though I've had other broadcasting jobs along the way I never really left the track."
When it comes to perhaps the most rewarding aspect of working closely with the jockeys and drivers, the diminutive Portuondo points to a relatable trait, one which made each of those interactions a truly enjoyable experience.
"I've covered all sports, and this is the only one where the athletes don't give me a complex when it comes to height."
Chris Lomon, Woodbine Communications / @WoodbineComms