The calm, cool and collected life of Rondure
It's a good bet that on Sunday morning, Rondure will be in chill mode.
Despite it being the biggest race of his career to date, the stout colt with the big heart won't be expending any unnecessary energy ahead of the 163rd Queen's Plate at Woodbine.
Instead, the Katerina Vassilieva trainee will be enjoying a little rest and relaxation ahead of the $1 million classic.
"He loves to sleep. Every day, around 10:30 or 11, he eats his breakfast and then goes to sleep. You will find him around that time, every day, sprawled out in his stall. Which is always a good sign to me, that he knows how to rest and relax."
Rondure, a son of Oxbow-Carat Weight, also knows how to run and run well.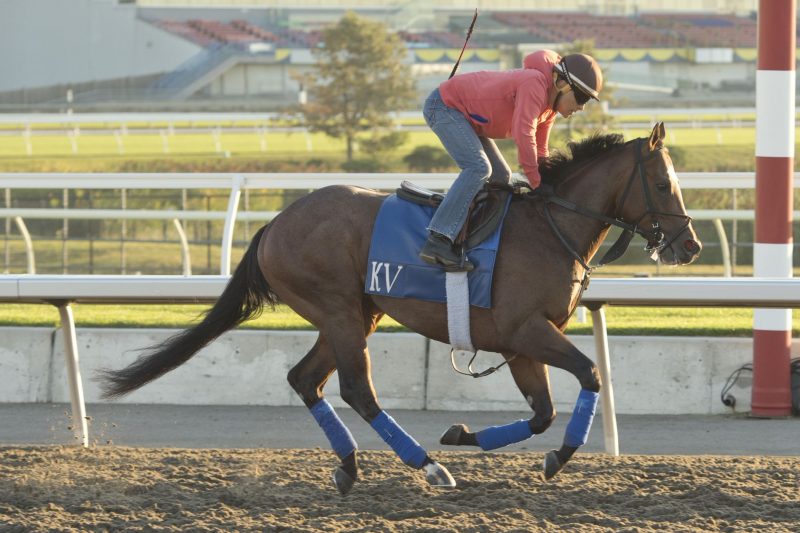 Launching his 3-year-old campaign with a head-turning turn of foot and easiest of victories, the Borders Racing Stable homebred finished second, a neck back of fellow Plate contender The Minkster, in the Queenston Stakes. One race later, he was a flashy winner of the Grade 3 Marine Stakes.
Vassilieva, a multiple stakes-winning conditioner, is humbled that Dan Vella, a two-time Queen's Plate winner and trainer of top Plate contender The Minkster, who had previously campaigned Rondure, suggested her name to the Borders team over the winter.
"Dan was the one who so graciously recommended me to Borders Racing. If it wasn't for him, I wouldn't even have the horse."
A horse that has plenty going for him.
On Sunday, with Flavien Prat in the irons, Rondure, the 3-1 second choice in the morning line, will look to deliver his connections a prized win in one of horse racing's iconic events.
"He's a wonderful horse," said Vassilieva. "And the type of horse who always gives everything he has when the gates open."
*
Hunt Master a master at podium finishes
Consistency is the hallmark of Hunt Master's game.
When it comes to securing top-three finishes, the son of Hunters Bay-Lady Marchfield is as good as it gets.
Sporting a record of 2-2-2 from six starts, Hunt Master, owned by Openwood Farm (Susan Rasmussen) and trained by Angus Buntain, will have a lot on his Plate when he takes on some heavyweight competition in the Queen's Plate.
But as he's shown throughout his career, the bay gelding can hold his own.
"I liked him right from the start," said Buntain. "He was always an athletic horse as a 2-year-old training down, and he's become even more athletic and mature. The unfortunate thing is that he didn't grow very much, but he is what he is. He's a competitive horse and he's all try. I'm just hoping that his pedigree is going to come through when it's needed. He's a happy, happy horse. He's also competitive, so hopefully, he has a nice late kick in the Plate."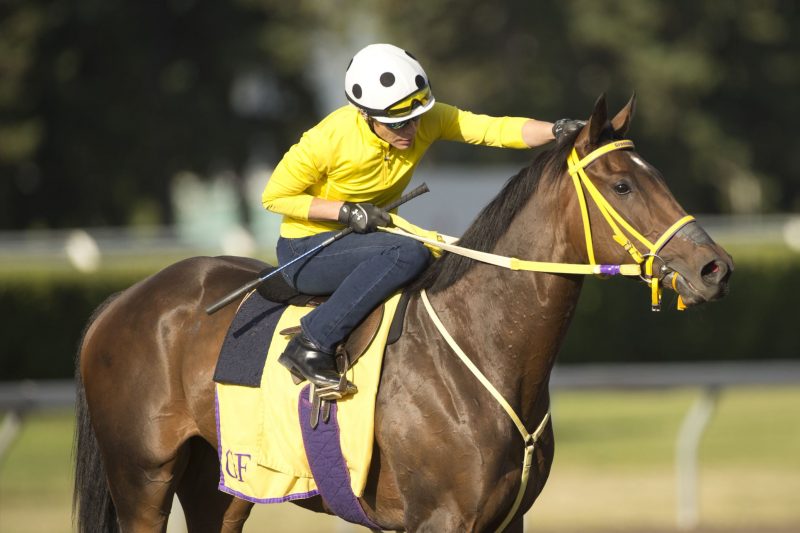 Champion jockey and 2007 Plate winner Emma-Jayne Wilson will be in the saddle for the big race.
The winner of 1,744 career races (as of August 17) partnered Hunt Master's sire, multiple graded stakes winner Hunters Bay, and will look to add to her series of success with another Plate triumph.
Buntain, who was represented by Krachenwagen (he also owned the horse) in the 2019 edition of the "Gallop for the Guineas," has high praise for the sophomore ahead of his 1 ¼-mile Tapeta test.
"I think he's a good little sort of grinder, an off-the-pace stamina sort. I'm very excited about him. We don't know if my guy will particularly love the distance, at speed, so to speak. That's going to be a real test for him. It's a big jump up in class, but he is bred for it."
*
It's all about the love with Duke of Love
Duke of Love will certainly feel the love on Queen's Plate day.
Around 40 members of the MyRacehorse ownership group (over 700 people have microshares in the colt), will be on-hand to watch the son of Cupid-Tell the Duchess contest the 163rd edition of Canada's most famous horse race.
"Everyone is really excited," said Harry Rice, East Coast Racing Manager for MyRacehorse. "We're really looking forward to having a lot of people come out and cheer him on. And this is what are goal is, to have our owners engaged and excited about their horses."
Sporting a mark of 2-1-0 from six starts, Duke of Love won first time out, last November at Woodbine. He was fifth in the Pulpit Stakes at Gulfstream, in what was his final 2-year-old start. After a win to begin his 3-year-old season, the bay was fourth in the Queenston Stakes, second in the Grade 3 Marine and then a troubled fourth in the Plate Trial on July 24.
"His first four races, he went through a lot," said Rice. "He raced at Woodbine, then he was shipped to Florida, then back to Woodbine. Now that's in a consistent race pattern, he's really settled down and he's really matured."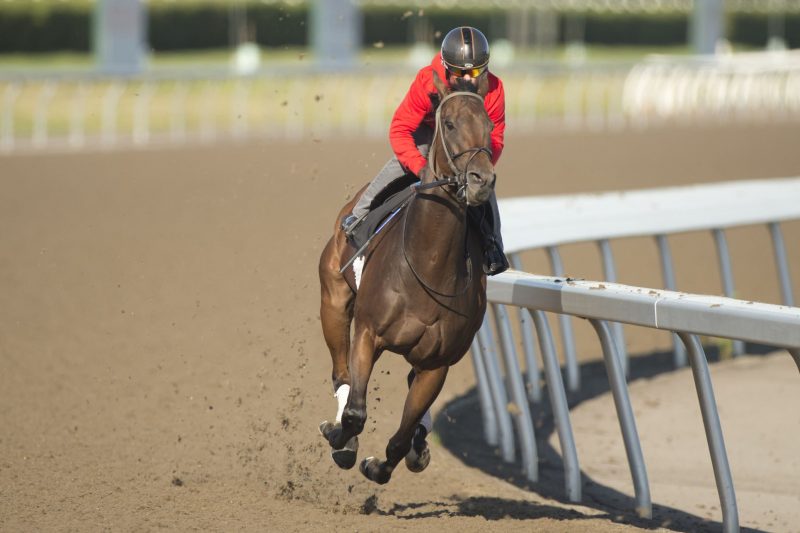 Trained by Canadian Hall of Fame inductee and three-time Plate winner Josie Carroll, Duke of Love will have 2012 Plate-winning rider Justin Stein aboard on Sunday.
Bred in Ontario by Caldera Farm Inc., Patrick Costello, David Whitford, and Tom Zwiesler, Duke of Love is listed as the 5-1 third choice in the morning line.
"We have the utmost confidence in Josie and Justin. Josie, she's the best. She only does right by the horse. And if the horse wasn't ready, we wouldn't be going. She wasn't going to push him to go here. The horses, they have to take you there. And he sure has taken us on some ride so far."
MyRacehorse, who won the 2020 Kentucky Derby with Authentic, would love to add a Canadian crown to their list of accomplishments.
"That would be unreal," said Rice. "To be able to win two classic races, one in the U.S. and one in Canada, I don't even know if could find the words to describe how that would feel."
*
Another Sam-Son, Cox red and gold upset?
Gail Cox and Sam-Son Farm have a knack for coming up with million-dollar efforts.
Never count out a trainer with some big stakes wins to her name and a legendary Thoroughbred owner and breeder.
In 2019, Cox and Sam-Son combined with El Tormenta to pull off a 44-1 shocker in the Grade 1 $1 million Ricoh Woodbine Mile.
On Sunday, the pair will try and duplicate their success from three years ago, this time with Dancin in Da'nile, a son of Pioneerof the Nile-Dance Again.
Fashioning a record of 1-1-1 from five starts, the dark bay colt arrives at the Plate off a fifth-place finish in the Plate Trial.
"We've always liked him," said Cox. "He's been the type to always show up and hopefully this Sunday, he can show up with his best effort. And he's doing well ahead of the race."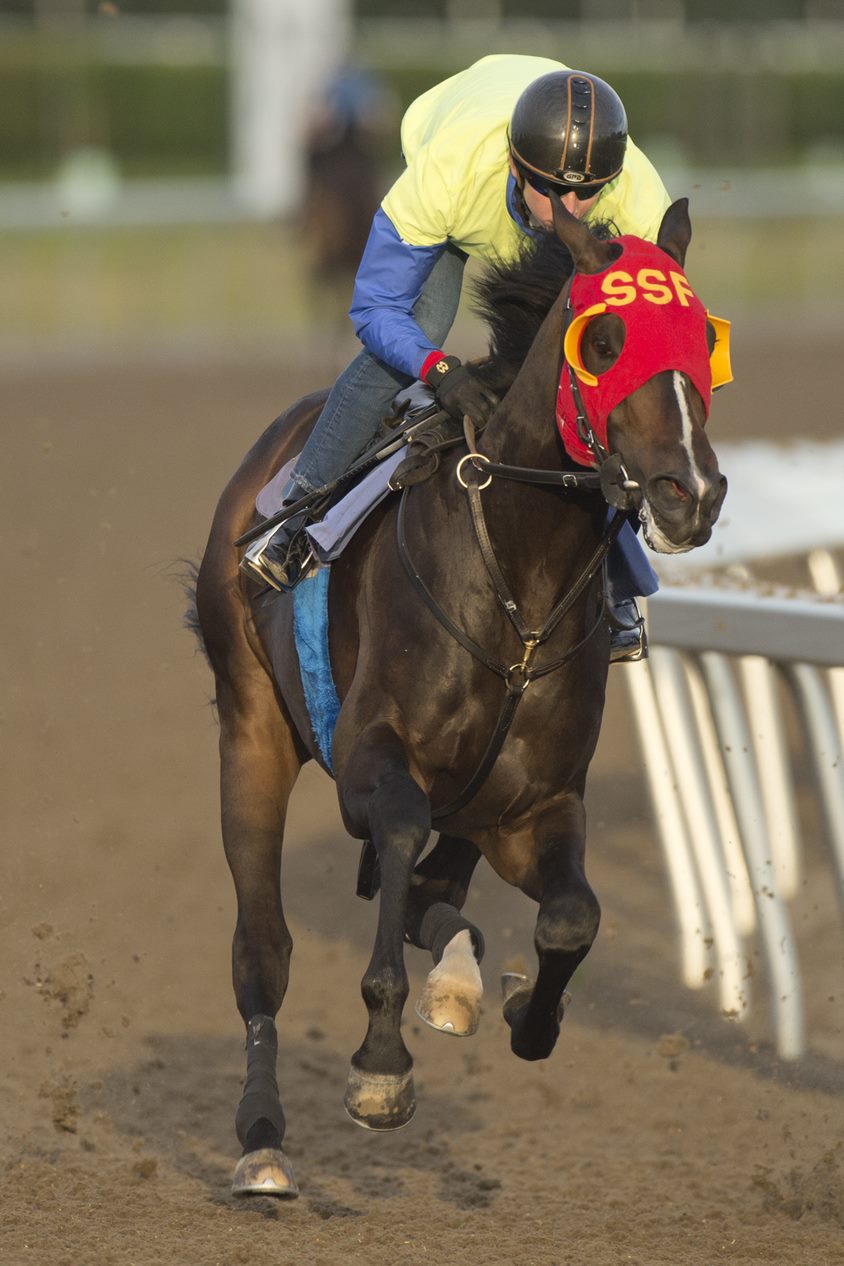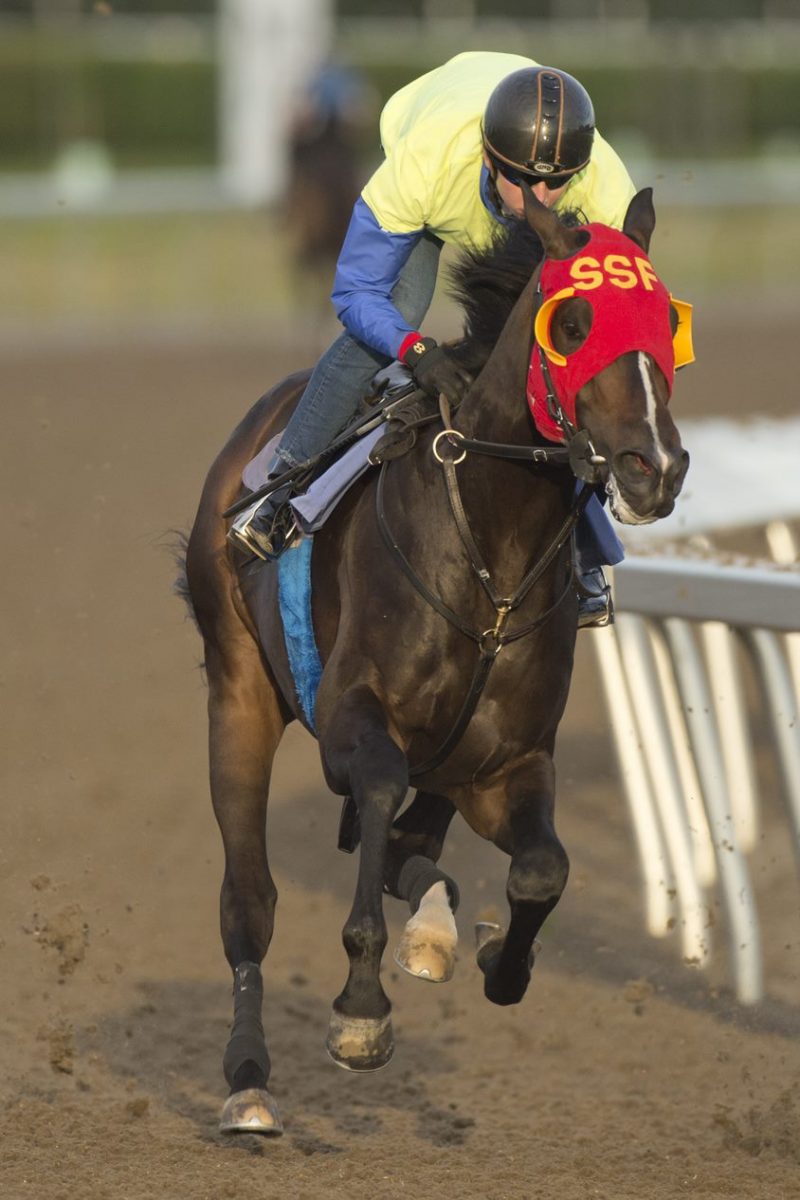 The Plate will be the fourth stakes engagement for Dancin in Da'nile, who finished fourth and second, respectively, in last year's Cup and Saucer, and Coronation Futurity.
He broke his maiden first time out, in a 7-furlong race over the Woodbine Tapeta on August 29, 2021.
Now, his connections will hope for an El Tormenta-like performance from their Ontario-bred sophomore.
"Wouldn't that be nice?" offered Cox. "We'd certainly be thrilled if he was able to do that."
Shaun Bridgmohan will be in the irons. ​ ​
Chris Lomon, Woodbine Communications / @WoodbineComms