The 3-year-old filly will also chase history in an attempt to become the first Plate winner to win the race
TORONTO, October 5, 2022 – Nine fillies and mares, including Queen's Plate winner Moira, will vie for top prize in the Grade 1 $750,000 E.P. Taylor Stakes, up from $600,000 last year, part of a stellar stakes-filled Saturday card of racing at Woodbine.   
The E.P. Taylor, a 1 ¼-mile turf test for fillies & mares, 3-year-olds and upward, is complemented by the Grade 2 $250,000 Nearctic, a 6-furlong grass engagement for 3-year-olds and upward, and the Grade 3 $150,000 Durham Cup, a 1 1/16-mile main track test for 3-year-olds and upward. 
Woodbine's Inner Turf Course will also be highlighted on the 11-race card with the running of the $150,000 Woodbine Cares Stakes, for 2-year-old fillies, and the $150,000 Ontario Racing Stakes, for 2-year-olds. Both will be run at 5 furlongs. 
Trained by Kevin Attard for X-Men Racing, Madaket Stables LLC and SF Racing LLC, Moira, a bay daughter of Ghostzapper-Devine Aida, will be testing out the turf for the first time. 
She'll also be chasing history as no filly has ever turned the Plate-Taylor double to date. 
Bred in Ontario by Adena Springs, Moira romped to victory in the 163rd running of the Plate on August 21, a seven-length tour de force that came three weeks after a 10 ¾-length, head-turning performance in the Woodbine Oaks Presented by Budweiser.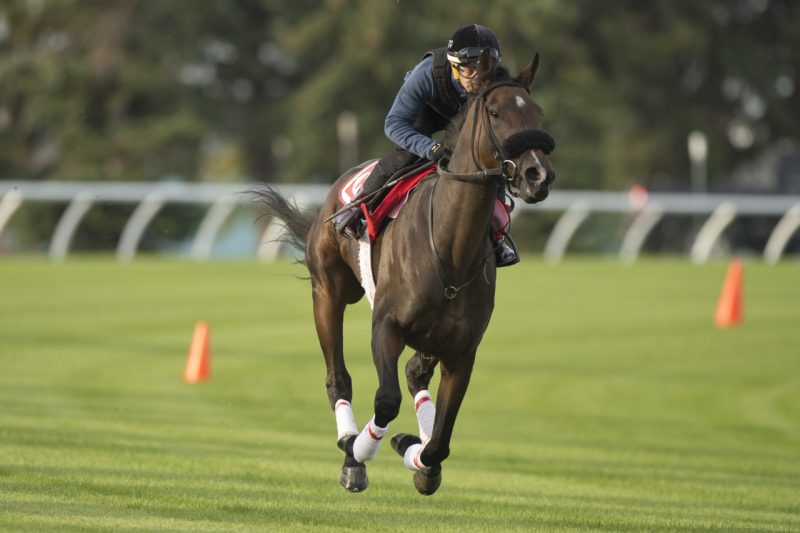 With the win, Moira became the eighth filly to notch the Oaks-Plate double, joining such greats as Dance Smartly, Flaming Page, Holy Helena, Inglorious, and Lexie Lou.  
Moira, who has won all three of her 2022 engagements, is now 4-1-0 from five career starts. 
The decision to run her in the E.P. Taylor was made after several discussions between her connections. 
"Obviously, it's a big step up and on a surface she's never run on before, but she's always responded to every challenge," said Attard. "We were very happy with her work on the course and after we talked about our options, we made the decision to run here."  
In a pair of 2-year-old starts she won the Princess Elizabeth and was second in the Grade 3 Mazarine, earning a Sovereign nomination for champion 2-year-old filly. 
Moira's been even more impressive in her sophomore campaign. 
"She's had a great year and hopefully that continues," said Attard. "We're very lucky to have such a talented horse."  
X-Men Racing is a syndicate of racing friends put together by high-profile bloodstock agent Donato Lanni. The group is comprised of Lanni, Robert LeBlanc, Steve Heimbecker, Clay Horner, David Anderson, John Fielding, Alexandra Verret, Daniel Plouffe, Gabriel Dimiele, and American Nick Pelligreen.  
Lanni took to Twitter shortly after it was announced Moira would be running in the E.P. Taylor: "Looking forward to Saturday! Thank you for all the love and support!" 
Attard, who sent out Moira to work 5 panels on the E.P. Taylor, in 1:01.20, breezing, on October 1, echoed the same sentiment. 
"The support we've received from our fans here at Woodbine has been amazing," said the winner of 639 career races, who will also send out 4-year-old Munnyfor Ro in the E.P. Taylor. "We really appreciate it and hope everyone will come out and cheer Moira on." 
Standing in Moira's way is a salty group of turf talents, including fellow 3-year-old filly Mylady (GER). 
Bred and owned by Gestut Karlshof, the daughter of The Grey Gatsby (IRE)-Minoris (FR) heads into her first start outside of Germany off a third-place finish, just three-quarters of a length behind the winner, highly regarded Toskana Belle, in the Group 1 German Oaks on August 7. 
Trained by Markus Klug, Mylady (GER) sports a record of 3-1-1 from seven starts. 
"I think she is the best horse I have ever sent over here," said owner Holger Faust (Gestut Karlshof), part of German-based connections who have raced starters at Woodbine in the past, including 2019 Grade 1 Pattison Canadian International runner-up Alounak. "The thing about her is that she runs all the classic races in Germany, and unfortunately, we found out in the German Derby that she does not stay the distance, the 12 furlongs.  
"In the German Oaks, we tried her out at 2,200 metres, and she came, she was there, but in the last furlong she struggled and was just following the first two horses. So, after that, we had the impression that maybe the 10 furlongs suits her best because her three wins have all been in that range. Now, we feel we have found the perfect distance for her."  
Mylady (GER) was an efficient debut winner last August, besting six rivals in a 7 ½-furlong race at Mulheim. It was the start of three straight victories. 
Faust, also the manager of Darius Racing, believes the grey will appreciate the long turf stretch at Woodbine. 
"She's a very honest filly and a very easy to handle filly because she's run on many different courses, left-hand, right-hand, and they all suited her. She's run every type of ground. The only time when she was disappointing was in the [Group 2] 2000 German Guineas against the colts and that was because she had an infection. All the other races, she finished well, and she did run at her best.  
"I don't worry about the course at all. She travelled well and the groom said she was drinking well and very quiet on the flight. She and the groom, they really like the stables at Woodbine. Mylady (GER) is eating well and doing well. So far, knock on wood, everything is fine ahead of the race. I'm excited. Very, very excited because she is my filly, owned by my family. We have raced at Woodbine before and tried many times to get something, and I think if she runs at her best, we have a chance to make it happen on Saturday."  
Well-travelled Fev Rover (IRE) will make her third straight start at the Toronto oval. 
Trained by Mark Casse, the 4-year-old daughter of Gutaifan (IRE)-Laurelita (IRE) heads into Saturday's engagement off a gutsy nose win in the Grade 2 Canadian Stakes on August 21.  
One race earlier, the bay, owned by Tracy Farmer, was second to Wakanaka (IRE) in the Grade 2 Dance Smartly. 
Fev Rover (IRE) is 3-4-1 from 13 starts. 
Other notables include Chad Brown trainees Lemista (IRE) and Rougir (FR), as well as graded stakes winner Adventuring, and Flirting Bridge (IRE), conditioned by Brendan Walsh.   
The E.P. Taylor is the final event in Woodbine's lucrative Ladies of the Lawn Series.  
Launched in 2019, Woodbine's Ladies of the Lawn is a points-based bonus series that includes three premier turf races for fillies and mares. The owner of the horse who has accumulated the most points upon the conclusion of the three races will receive a $50,000 bonus, while the owner whose horse has accumulated the second and third most points will receive a $15,000 and $10,000 bonus, respectively.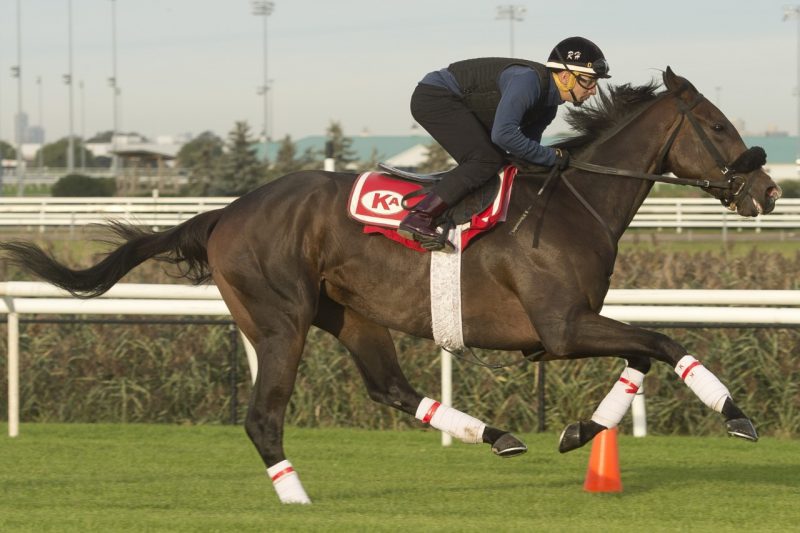 The Ladies of the Lawn began on July 24 with the Dance Smartly Stakes, won by Wakanaka (IRE), followed by the Canadian Stakes on August 21, with Fev Rover (IRE) taking top prize. The inaugural winner of the 2019 Ladies of the Lawn Series was Starship Jubilee, Canada's 2019 Horse of the Year, who took that year's edition of the E.P. Taylor.    
Fev Rover (IRE), 17 points, Wakanaka (IRE), 10 points, Crystal Cliffs (FR), 7, round out the top three in this year's standings. 
The Grade 2 $250,000 Nearctic has attracted nine hopefuls, including multiple graded stakes winner Bound for Nowhere.  
Nine starters, including Mark Casse trio Frosted Over, Like the King, and Who's the Star, will contest the Grade 3 $150,000 Durham Cup. 
Darwin Banach will send out Bushido, a chestnut son of First Samurai-Burma Road, in the Ontario Racing Stakes. 
Bred in Kentucky by Lantern Hill Farm LLC, and owned by Suzi Shoemaker, the ridgling enjoyed a banner debut on September 4. 
Under Antonio Gallardo, who will be in the irons again on Saturday, Bushido drew off under mild urging to post a 5 ¼-length score over 5 panels on the Inner Turf, crossing the wire in :57.71. 
"He's fast," quipped Banach. "He's just done pretty much everything we've asked of him from the very start. He's never had a setback and he's very, very fast from the gate. Hopefully, he can continue that pattern. He's just so fast from the gate, which we saw in that first race. I thought he pushed the gate open because he was so far ahead of the other horses. I had to watch the head-on replay – which they show right away – to make sure he didn't push it open on his own.  
"He just did it with such ease. He got to the lead easily, Antonio wrapped him up a little bit and got him to relax. He rated so nicely and waited for the other horses to come to him and waited for Antonio to ask him and then he took off again."     
Back at the same distance and on the same ground, Bushido has trained forwardly leading up to his first shot at stakes glory. 
"We're lucky to have him," said Banach. "He's able to control everything. When you can get that quick jump on other horses, they have to play catch up and he's relaxed into stride. When it comes down to the last 100 yards and he needs that extra energy, he should have it, hopefully. He's a class act to be around. He's a colt, so he can be a little 'bitey' and playful, but once the rider is on and he's on the track, he's like an old pony. He loves to stop, look and relax. He doesn't use one ounce of energy more than he has to ahead of the race." 
Banach quickly took notice of Bushido's bravado once he stepped onto the racetrack. 
"He walks to the track and you almost get this feeling of, 'Okay, everybody, stop what you're doing. I'm here now.' Antonio said he's just so confident in himself. He just oozes his own confidence. It's so nice to have a horse like that with such a great mind. Obviously, we spent a lot of time getting him to be like this, but he was able to do it, which is a testament to him. 
The filly companion $150,000 Woodbine Cares Stakes has drawn seven starters. 
For more about Woodbine Cares, Woodbine's corporate commitment to leveraging the power of horse racing to improve the quality of life in its communities, visit here: woodbine.com/corporate/woodbine-cares/ 
As part of Woodbine's Aftercare Day, Thoroughbred Aftercare Alliance and LongRun Retirement Foundation will both have representatives onsite Saturday for an afternoon that includes Woodbine presenting $5,000 cheques to each charity in a winner's circle ceremony. 
First post on Saturday is 1:20 p.m. Racing fans can watch and wager on the action through HPIbet.com and the Dark Horse Bets app.    
$750,000 E.P. TAYLOR STAKES (Race 9) 
Post – Horse – Jockey – Trainer   
1 – Munnyfor Ro – Justin Stein – Kevin Attard 
2 – Adventuring – Antonio Gallardo – Brad Cox 
3 – Moira – Rafael Hernandez – Kevin Attard 
4 – Rougir (FR) – Kazushi Kimura – Chad Brown 
5 – Henrietta Topham – Emma-Jayne Wilson – Geoff Mulcahy 
6 – Flirting Bridge (IRE) – David Moran – Brendan Walsh 
7 – Lemista (IRE) – Luis Contreras – Chad Brown 
8 – Mylady (GER) – Andrasch Starke – Markus Klug 
9 – Fev Rover (IRE) – Patrick Husbands – Mark Casse 
Chris Lomon, Woodbine Communications / @WoodbineComms